Well folks,
I guess you all know this day was in the making. I know I've posted quite a few times on here about my future wife. Well, as of Sunday right around high noon, a justice of the peace pronounced my lady and I as "husband and wife," and then I stepped on some glass, puckered up, and about 130 friends and family members all shouted "mazel tov!" before heading to our beach themed reception.
And now for the slide show:
The first thing I saw the morning of my wedding: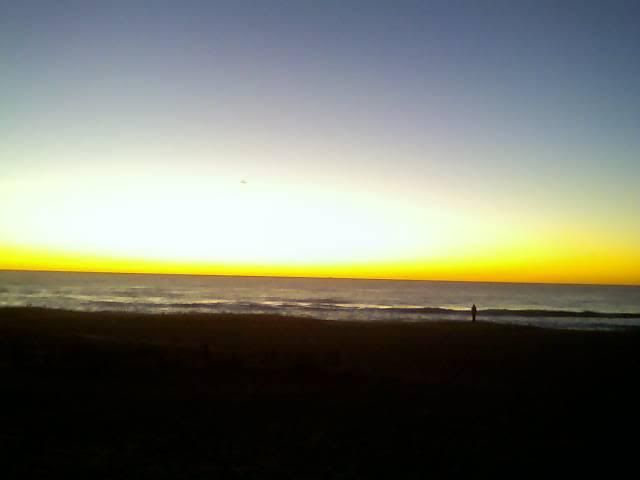 Our ceremony took place at a place called The Mill of Spring Lake Heights. It's an old manufacturing mill in Spring Lake Heights, NJ, and it's just a mile from the ocean. I forget what materials were made at the mill. All I know now is that it has since been converted into a restaurant and banquet venue. There is an outdoor patio that can be used for outdoor weddings, and it's right next to a pond. We'd first heard about this place from a friend of my in-laws. They went to a wedding here, said it was fantastic, and they recommended this place to us. We went here about 2 years ago near the beginning of the planning process, and we fell in love with it immediately.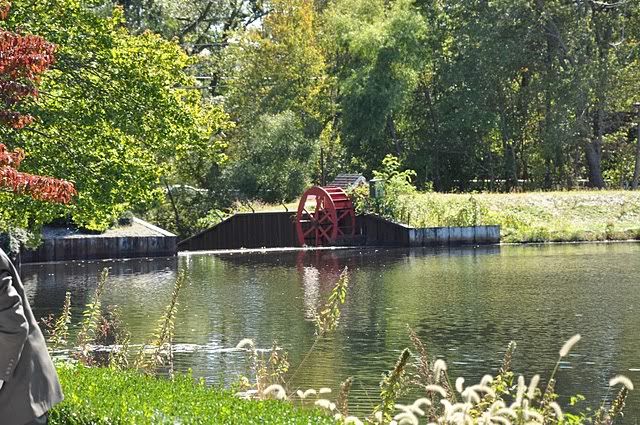 A swan in the pond: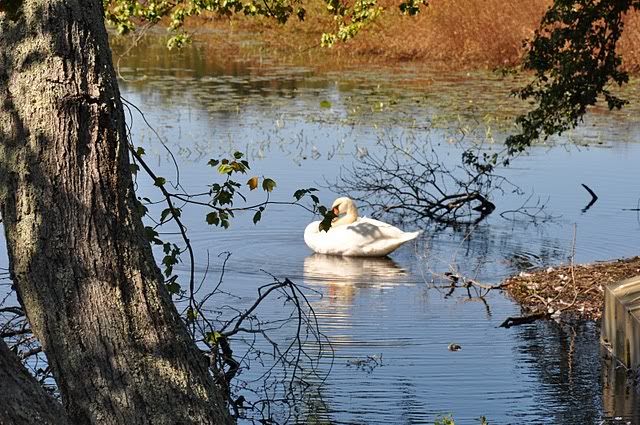 Fountains: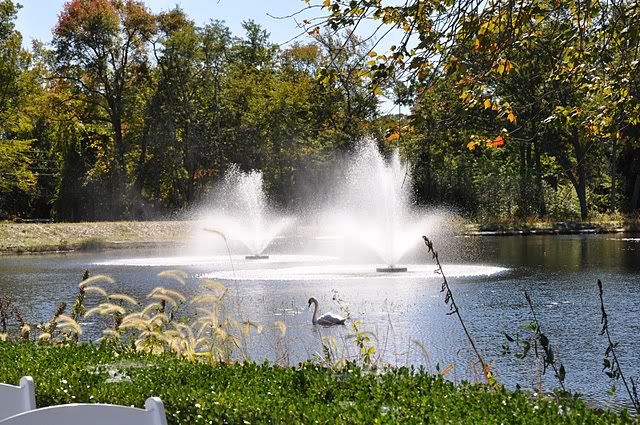 And now the ceremony
My parents escorted me down the isle. Behind me were the ring bearer and flower girl, followed by the bride and my in-laws. Unfortunately the person taking the pics failed to get one of the bride coming down the isle...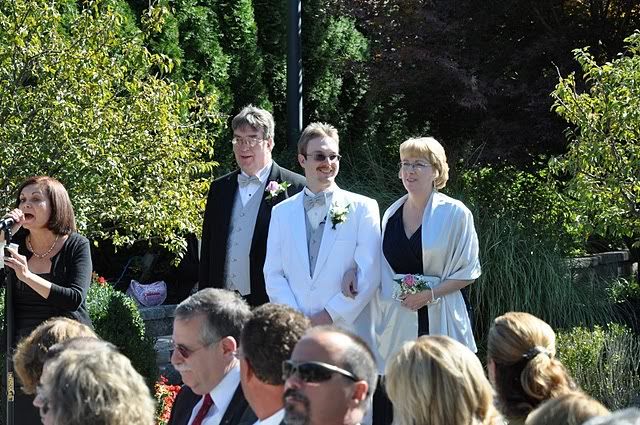 My best man gave an Irish blessing: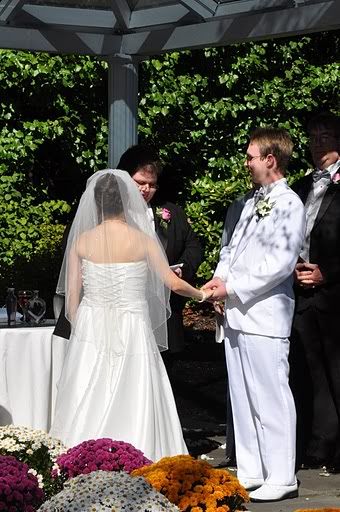 Then came the loving cup ceremony, exchange of vows, then the sand ceremony and ring ceremony: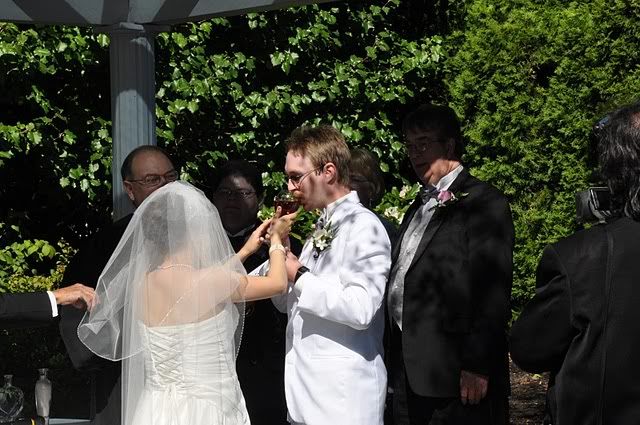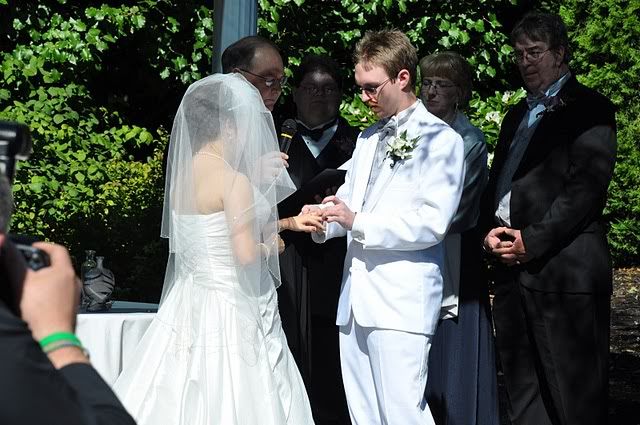 MAZEL TOV!!! You may kiss your bride!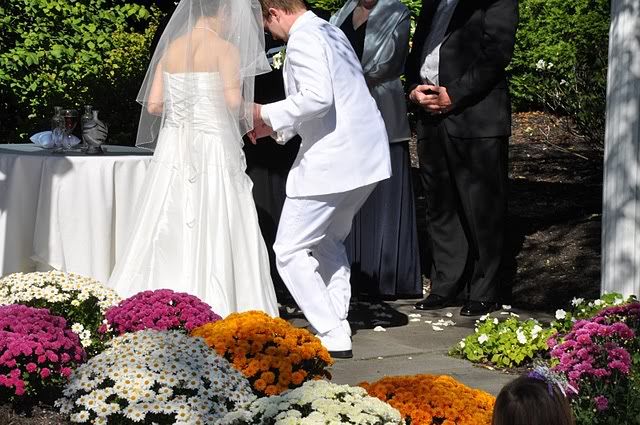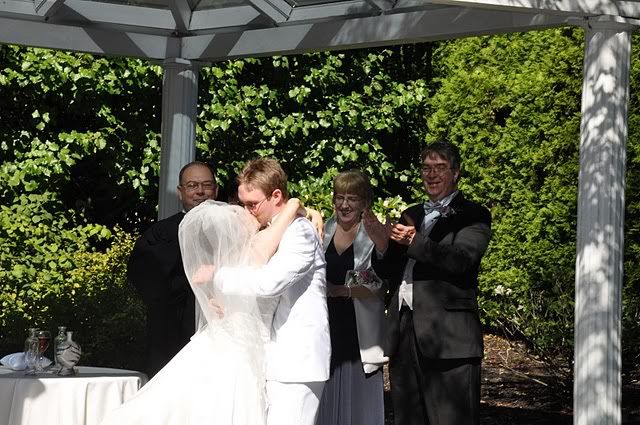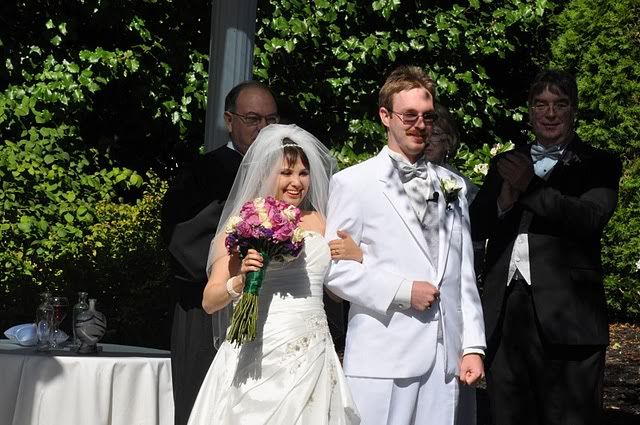 The ceremony was in the Waterview room on the second floor of this venue. It overlooked the scenic pond. Given that it was mid-October, the timing I think was just right for the fall foliage to enhance the scenery.
Our first dance was to Lionel Richie's "3 Times a Lady."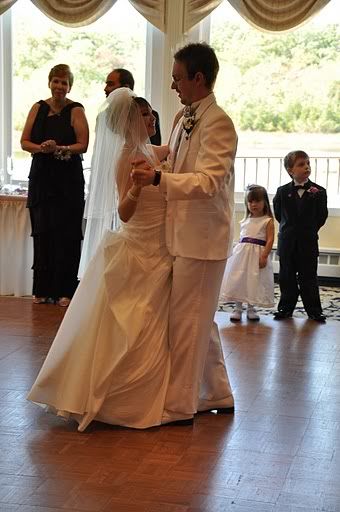 Cut the cake: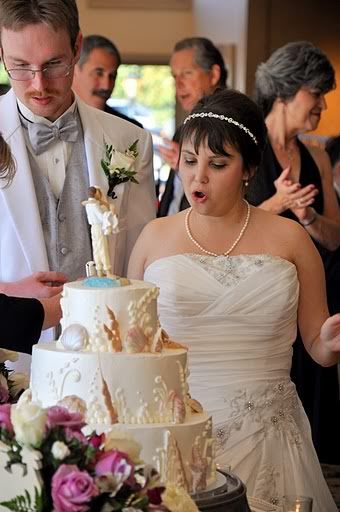 Dance the YMCA!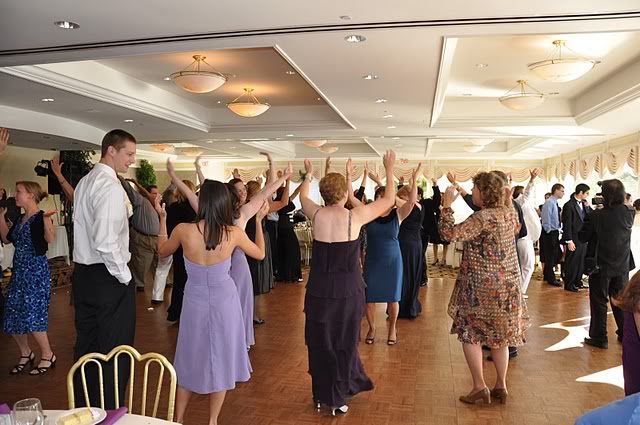 Bouquet and garter toss: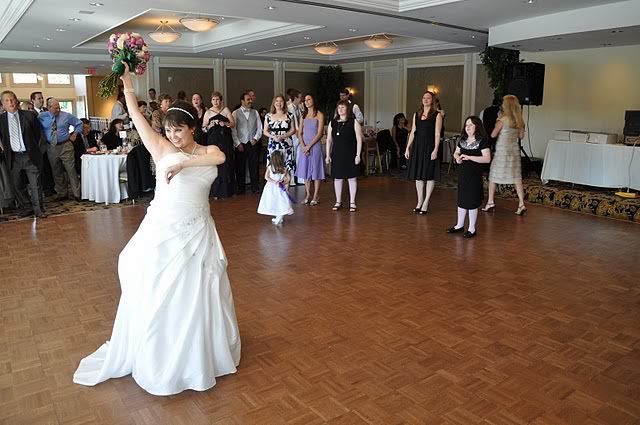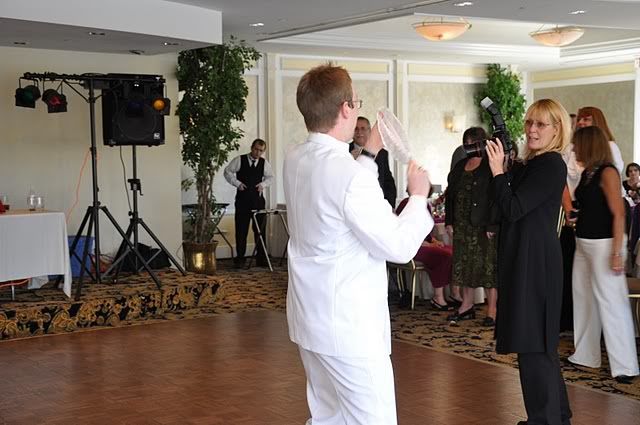 And, when it all was over, we hopped on one of these for a ride up to Sandy Hook and back to a bead and breakfast in Ocean Grove, NJ to kick off the perfect ending to a perfect day!!!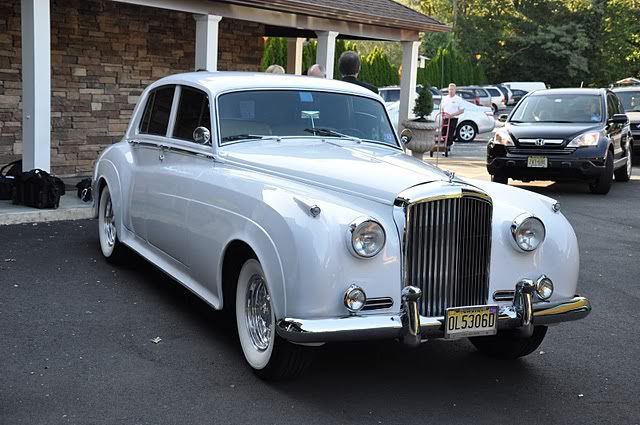 I hope you enjoyed the pics!!