This report follows on from
The Etihad Airways Y Class Experience (with Pics)
(by
BMIFlyer
Feb 17 2011 in Trip Reports)
After a few days in Thailand, I made my way to the Southern Bus Station in Bangkok, ready for a 2 hour journey by bus to Kanchanaburi - or for those who need a better explanation, the location of the bridge over the river Kwai.
The latest adventure for my trip was going to be a self made history lesson on the allied campaign in World War 2, namely the effort made in bombing the bridge over the river Kwai and the allied rebellion against the Japanese. I was to visit the allied troops war cemetery and also the bridge itself. If I had time I would also pay a visit to hellfire pass - a former railway cutting in the jungle which was once described as "hell on earth" by the allies.
After reading so much about this area in my lonely planet guide, I really wanted to visit. Today I would be travelling by bus, a journey which would take between 2 and 3 hours and would cost 75baht - extremely cheap for the time and distance travelled.
We departed Bangkok's southern bus terminal at 4pm with about 8 people on board but the bus soon filled up as it picked up on route from main towns we passed through. Needless to say I ended up being surrounded by students heading home from what I think from the uniforms must have been high school or college.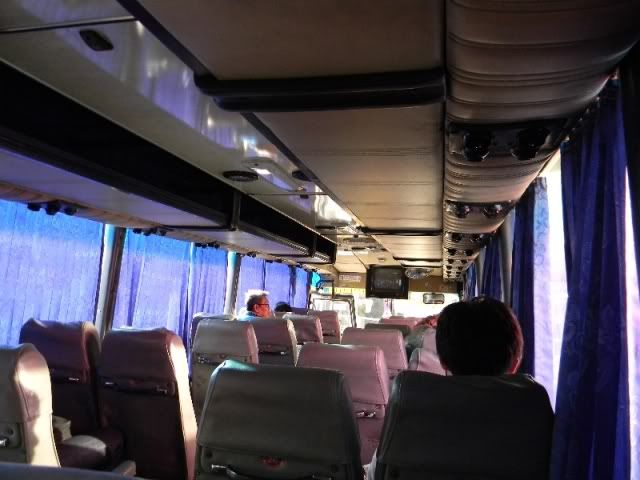 Our arrival into Kanchanaburi a few hours later was on time and I ended my journey about 10 minutes after this when I took a taxi bus to the guest house I was spending the night at.
During the evening I visited the River Kwai bridge to see what it looked like in the dark. It was in fact lit up, and changed colour every couple of minutes.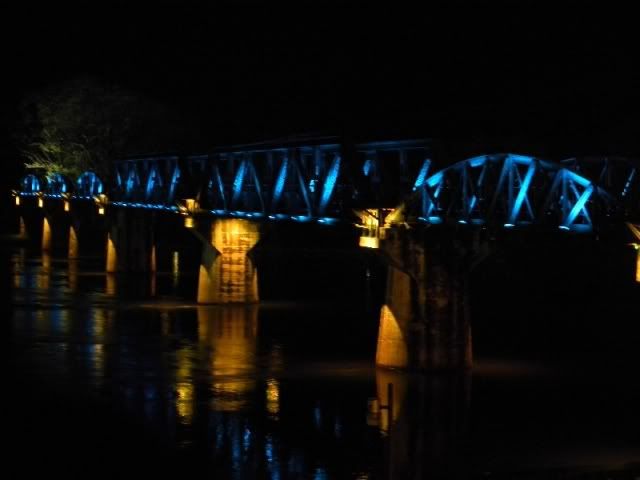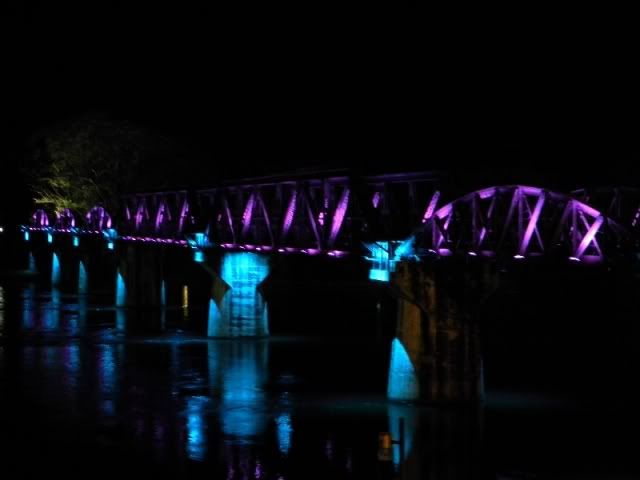 After this I found a bar that I'd read about in my lonely planet book.....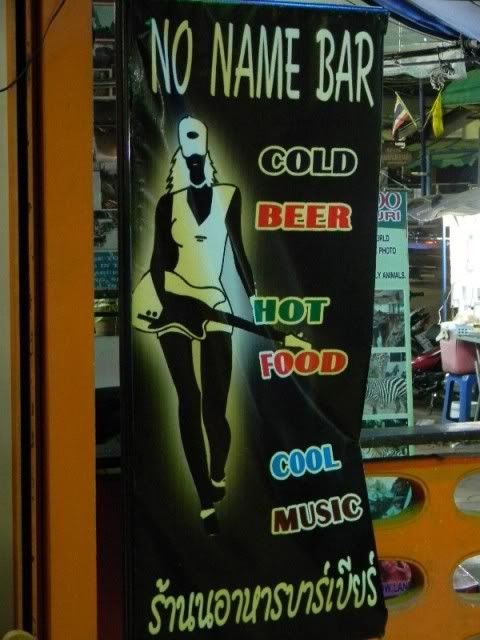 I then sat down to enjoy a thai green curry with a beer.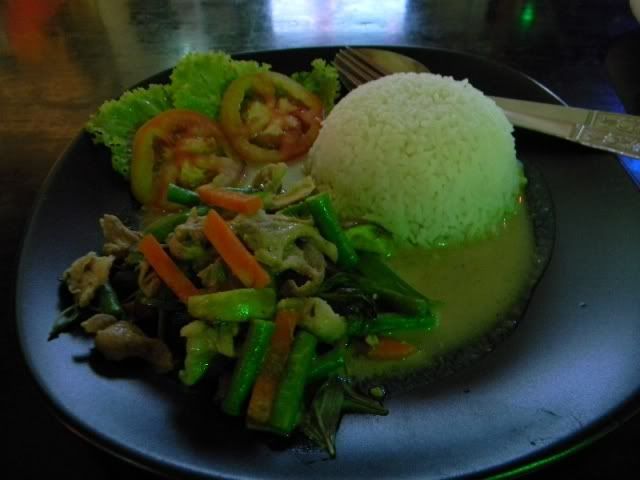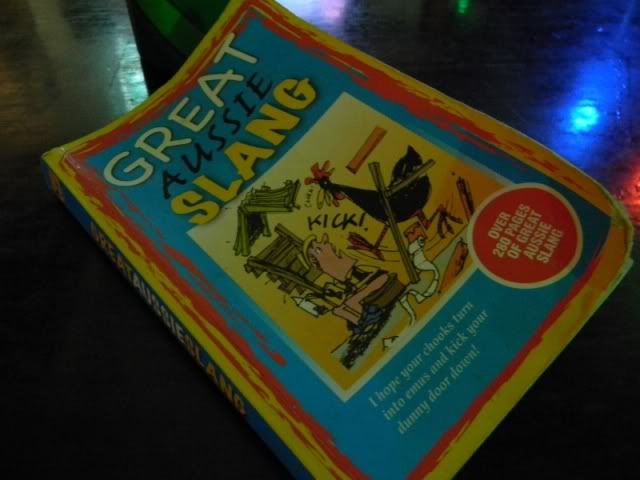 After this I crossed to road to the backpackers haunt "Sugar Cane" for a full bucket (yes you read that right) containing a sour tasting Thai cocktail mix, but it was nice too!
The next day I was awake early, for an easy breakfast - Thai Muesli - after which I visited the bridge yet again. This time I joined the masses of tourists and took a walk across.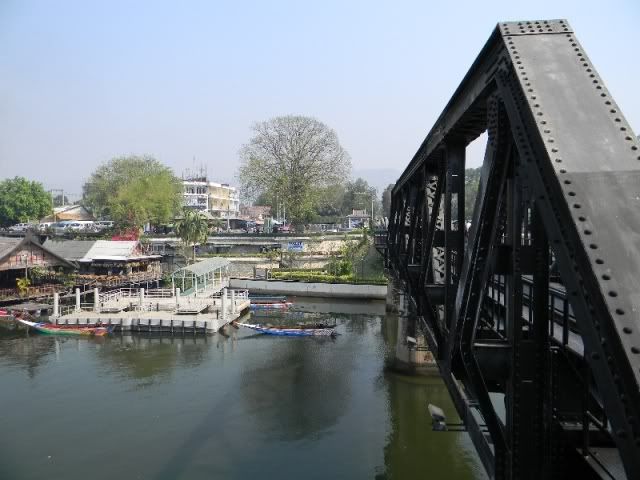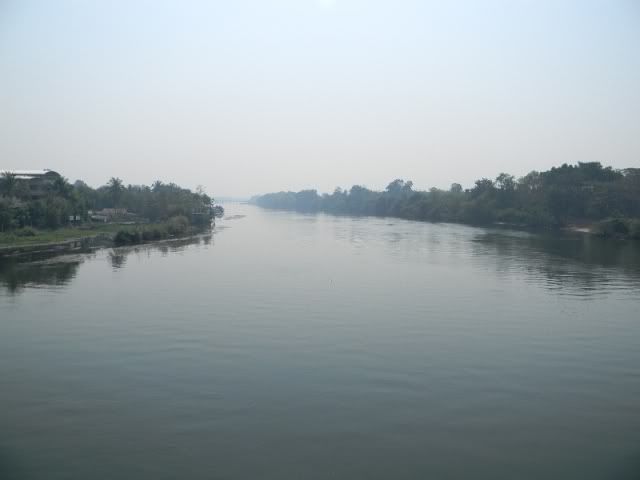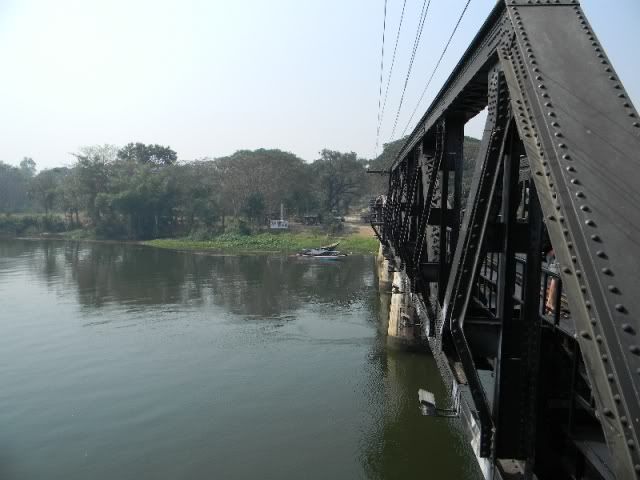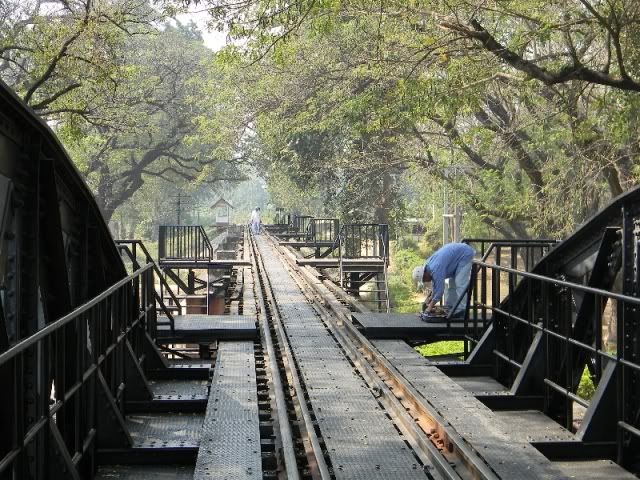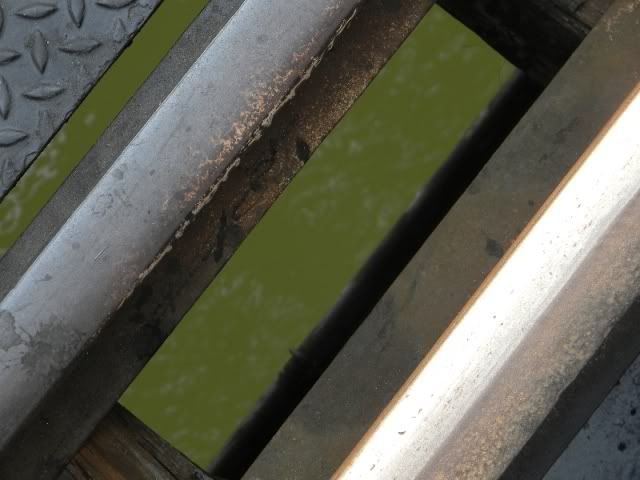 I returned to the station side of the bridge and waited for the train to the end of the line at Nam Tok. It eventually arrived about 15 minutes late, and was formed of 11 carriages plus what looked like a really old diesel locomotive. It turns out that it was a very old 'General Electric' design.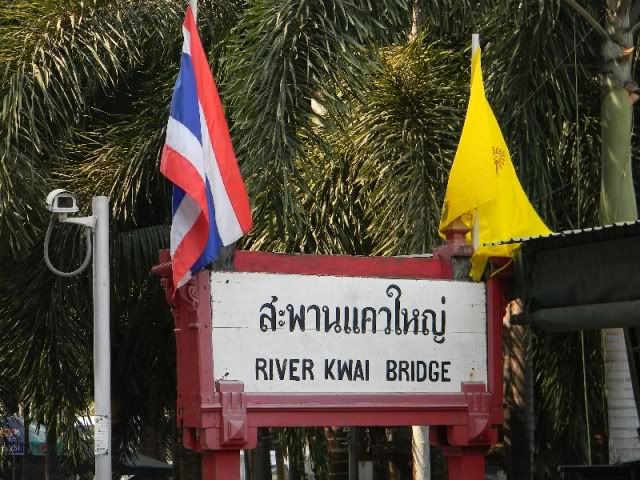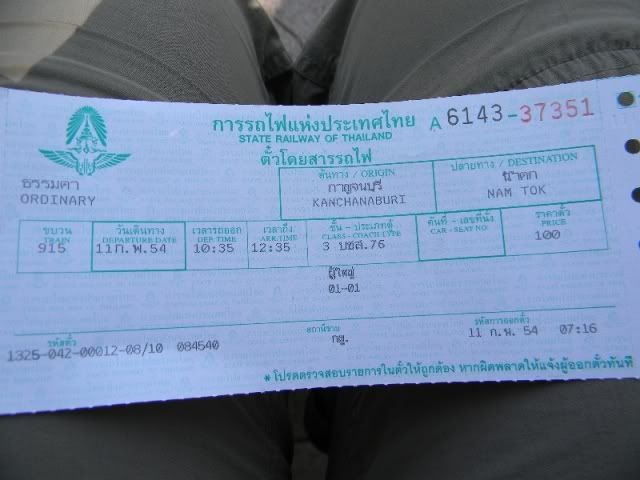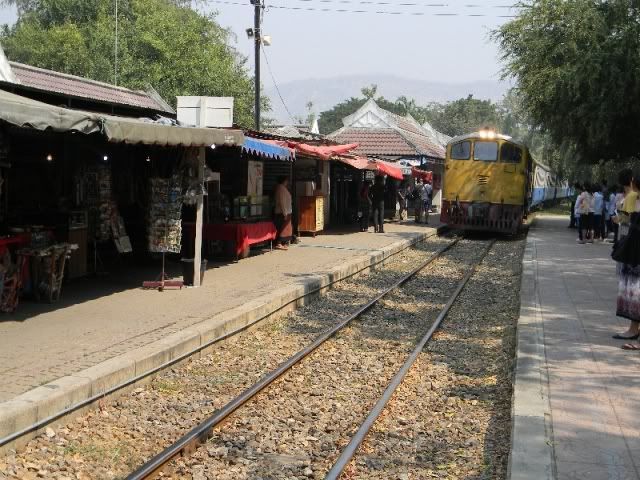 The scenery on route was the best I've seen in a heck of a long time on a rail journey - there wasn't much else that compared! It was a slow trip, but we arrived at Nam Tok eventually.
3rd Class seats!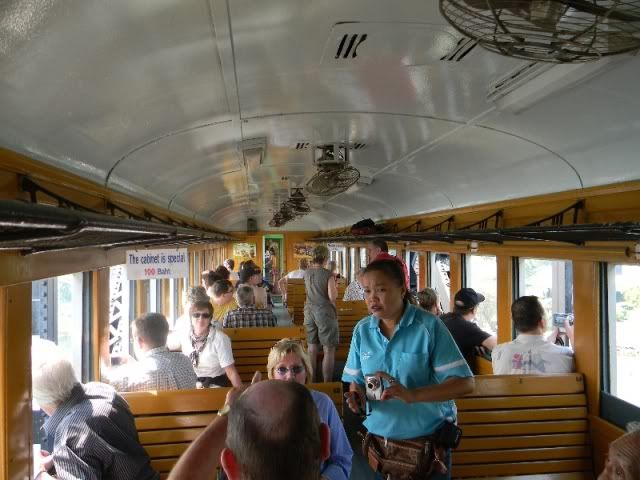 Scenery.....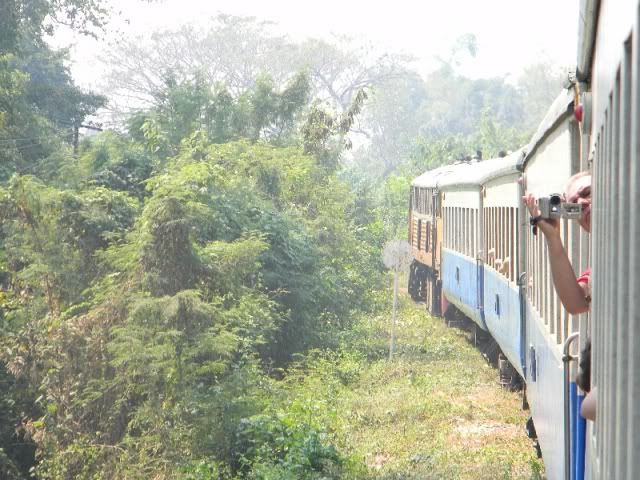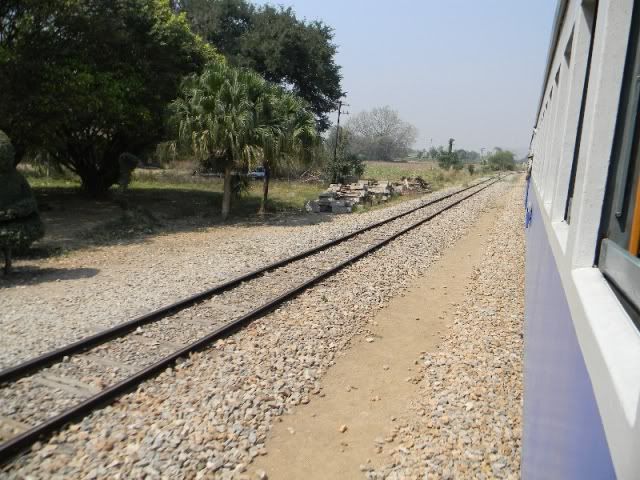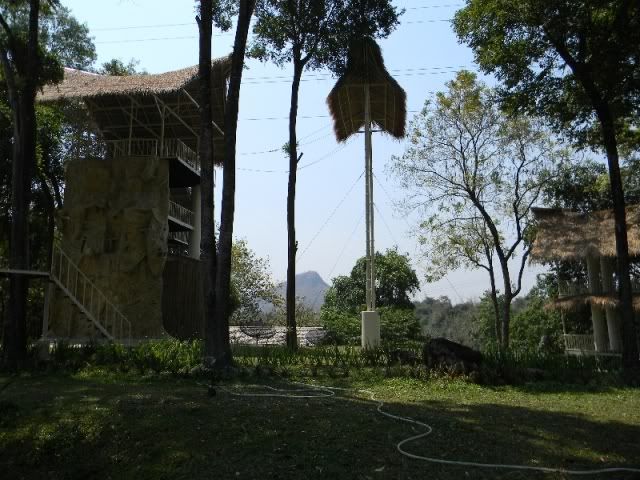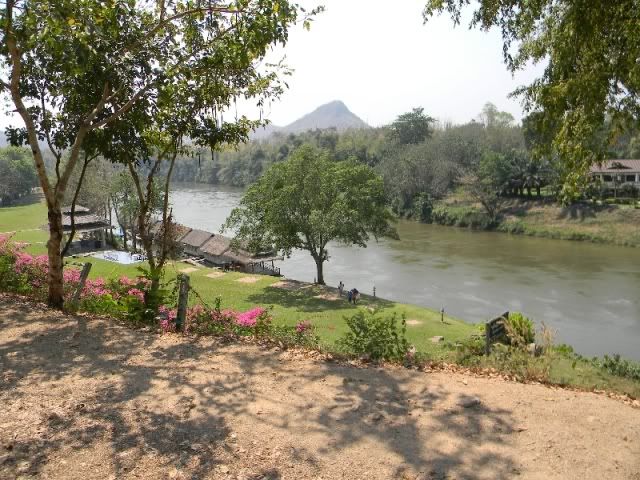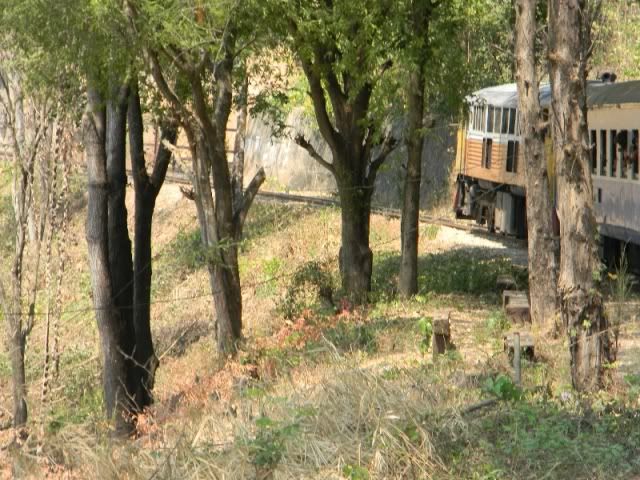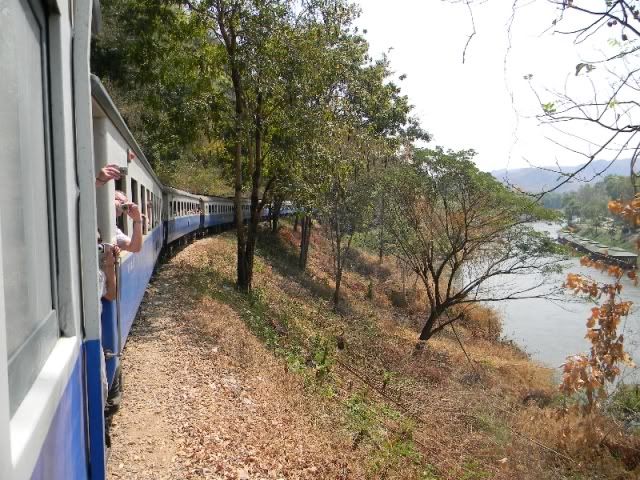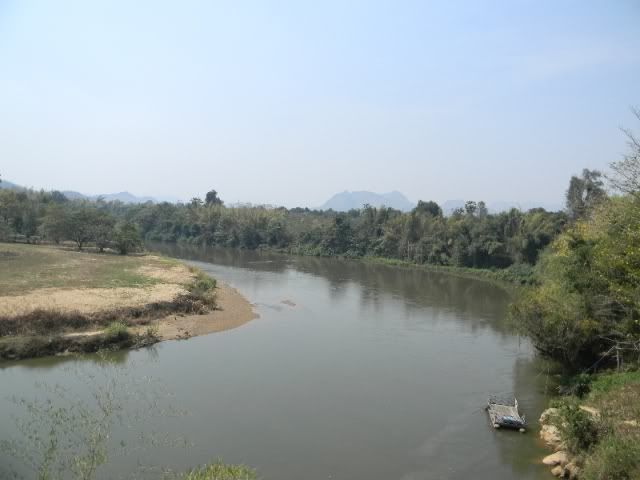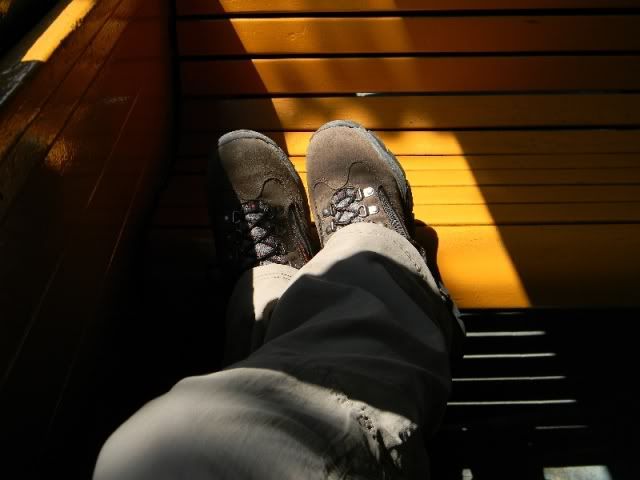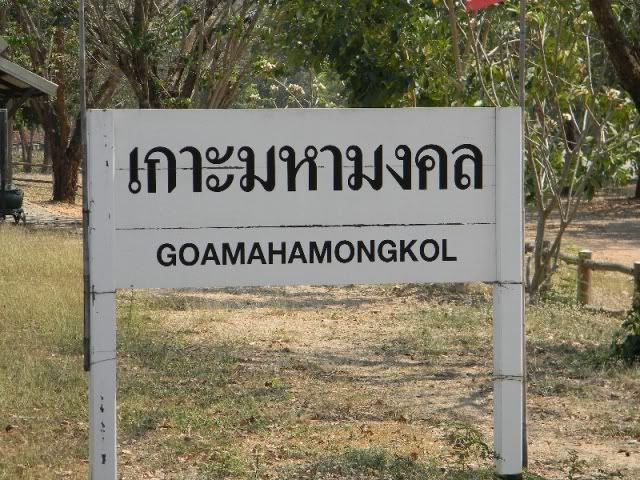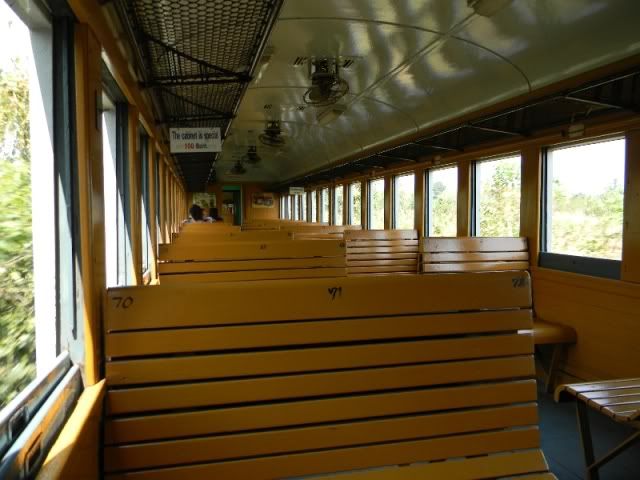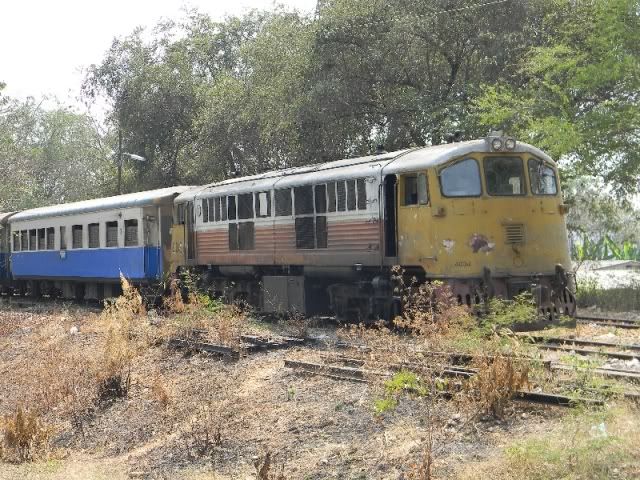 End of the line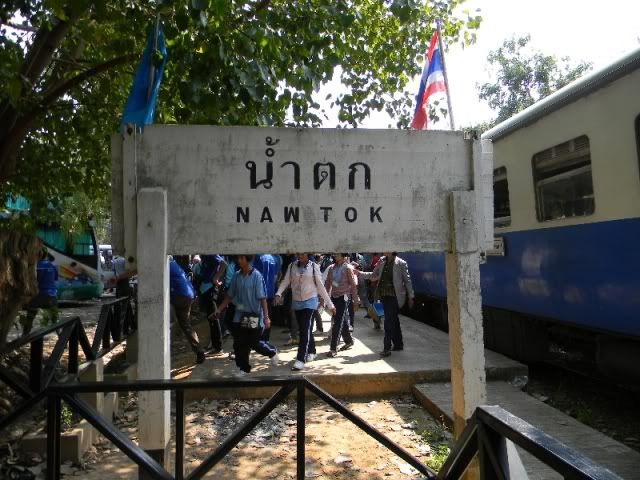 Following a brief turn around, the train was made ready to head to Bangkok. We departed 1 hour late, and about 2 hours into the journey, the train was split and my carriage became the rearmost one of the train, so I took a few unique shots out of the back of the train.
New Ticket for my next journey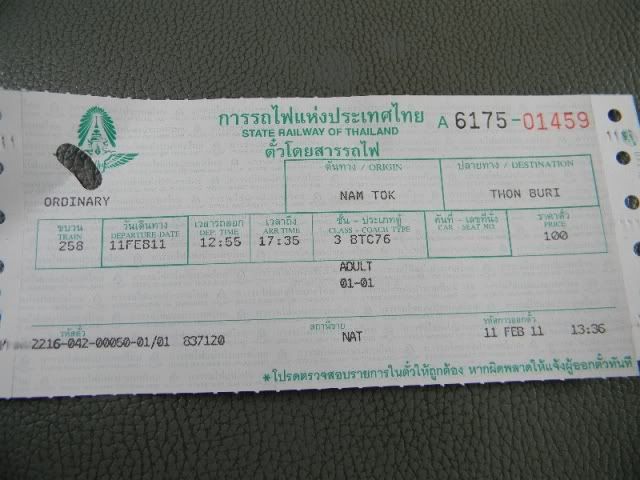 This time I sat in 2nd class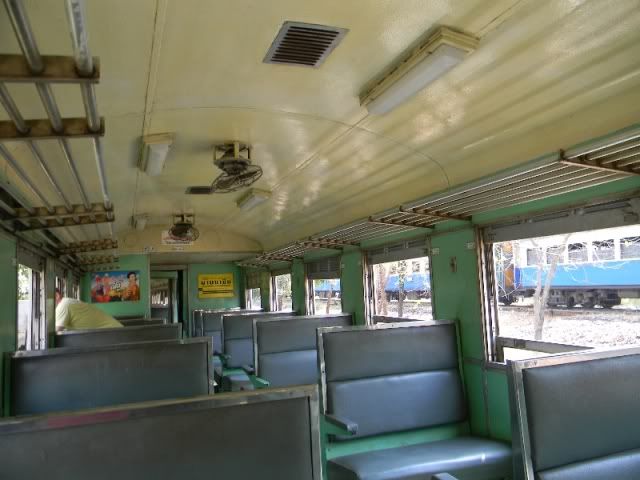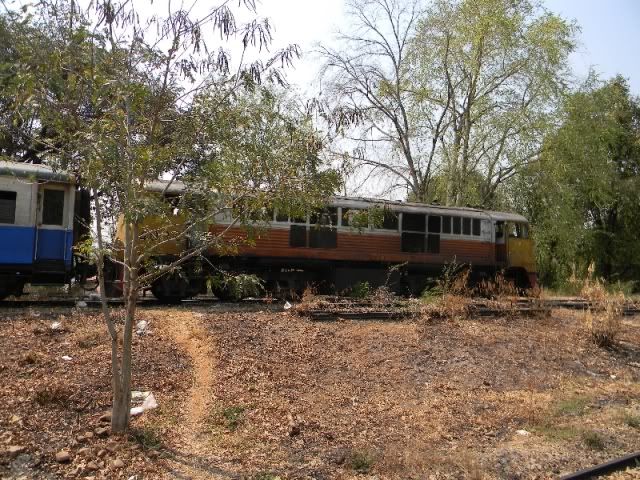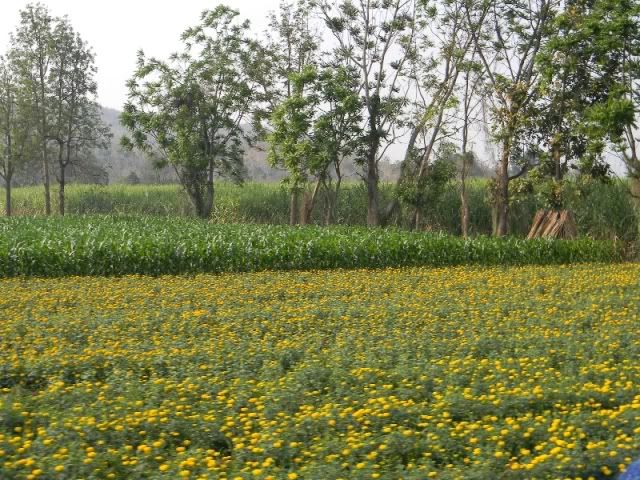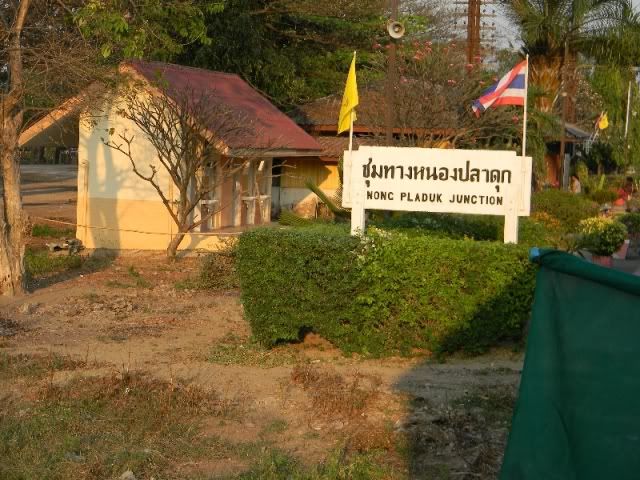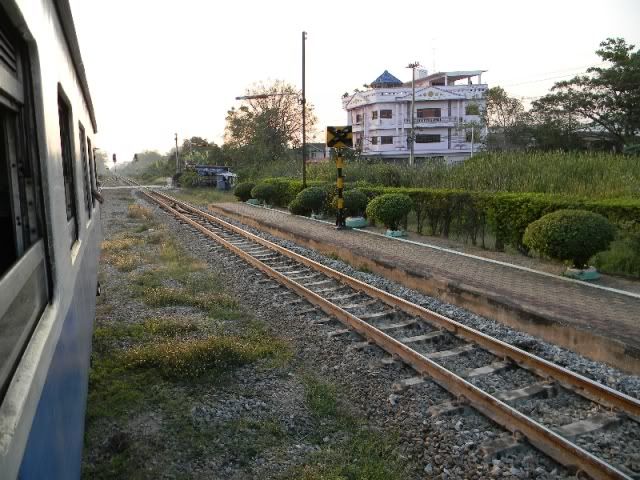 During the journey, I purchased food and drink from the on board vendors - I landed myself a chicken curry with rice and a fried egg (weird topping I know) for 30Baht / 68p / 1 dollar!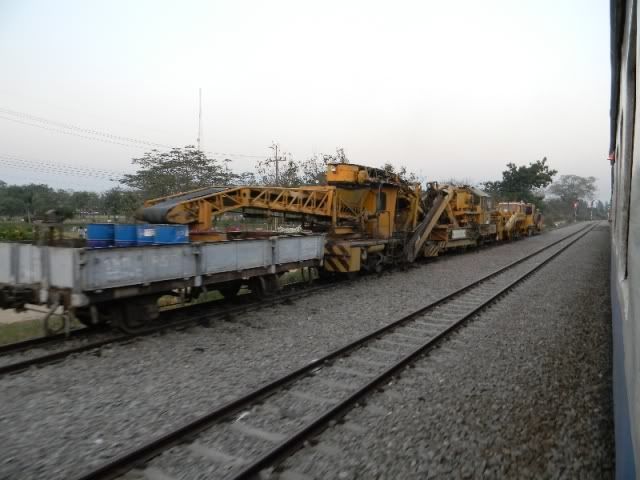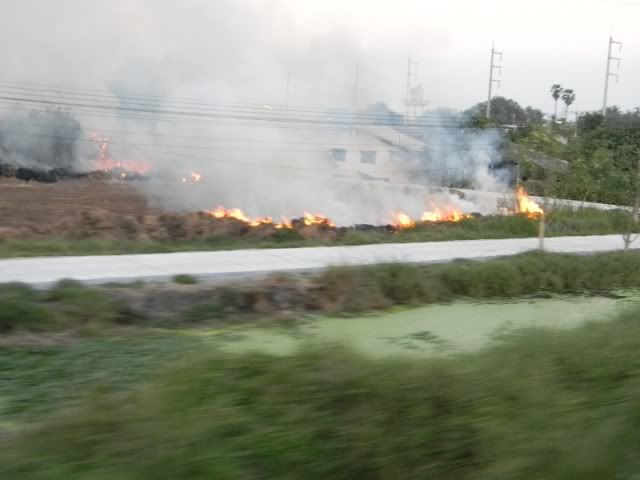 After what seemed like a never ending trip, we arrived into Bangkok about 1 hour and 10 minutes behind schedule.
I produced a Video from the train for you all to see
http://www.youtube.com/watch?v=kYYdf7uzLAI
I then endured a long taxi trip (1 hour!) to the Ekamai (Eastern) bus station for a 2 hour bus ride to my next destination!
By the time I got to the hotel I had been 'on the road for' 15 hours that day, but I have to say that it was worth it in the end, even if just for the scenery alone!
That is the end of my write up for this particular adventure and I do hope you all enjoyed the pictures too.
Thanks for reading.....
[Edited 2011-02-17 16:57:29]