For the last 5 days, this has been my bus on the Amtrak Thruway Bus. Its a 2001 VanHool C2045 packed with a Cummins M11 engine and Allison B500 trans. with Jake Brake. Coach America is one of few carriers that have contract with Amtrak to operate the Thruway Bus
San Ana, Ca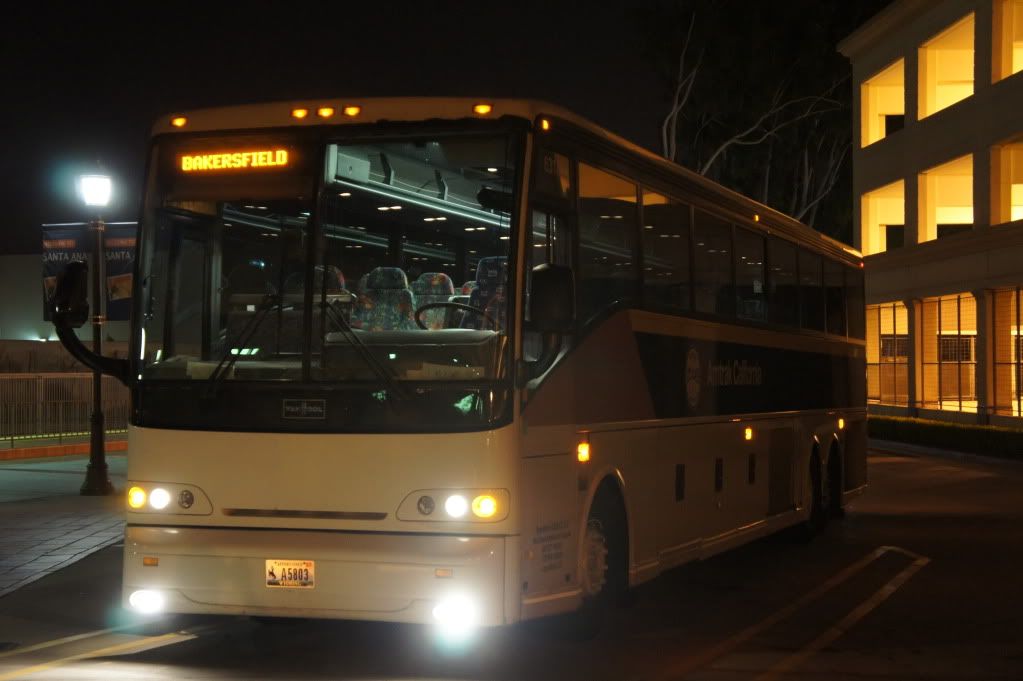 Bakersfield Amtrak Station
Riverside Metrolink Station ... almost to Indio
After driving 457 miles from the yard Long Beach-Santa Ana-LAUS-Bakersfield-San Bernardino-Indio, I was happy to see the hotel parking lot.
Just a few VanHools out of the pack in Bakersfield
This VanHool is owned and operated by Silverado Stages. Looks really nice.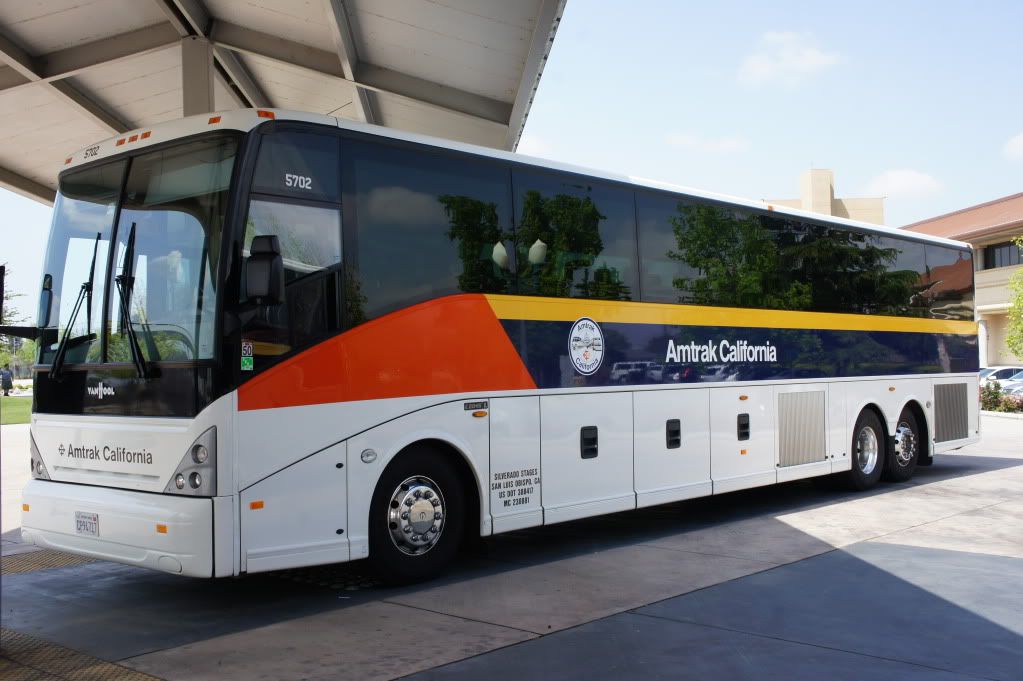 Taken at the UCLA/Westwood Amtrak Bus Stop
...waiting for a group at KLGB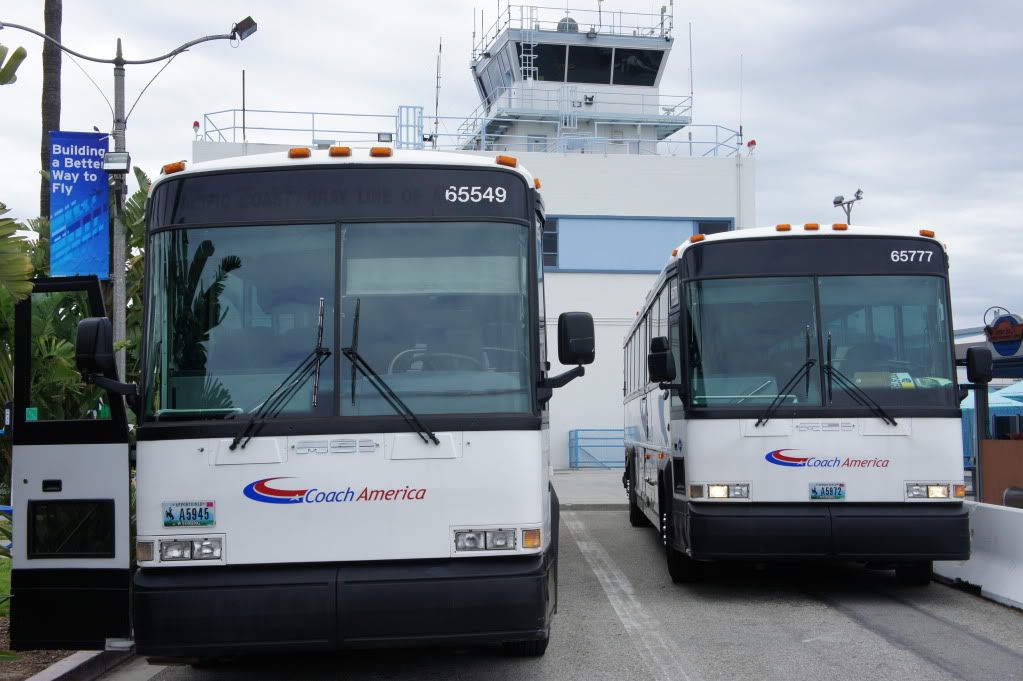 ...Universal Studios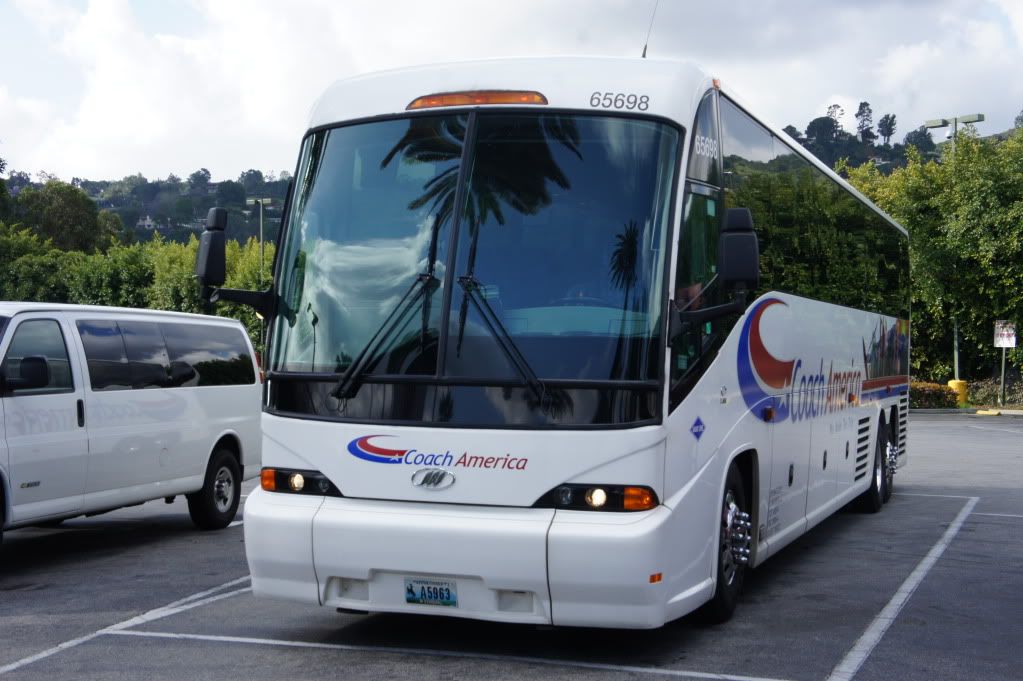 Parking a charter bus in Santa Monica can be a challenge. So I head to the OTHER suitable place that has bus parking...Venice Beach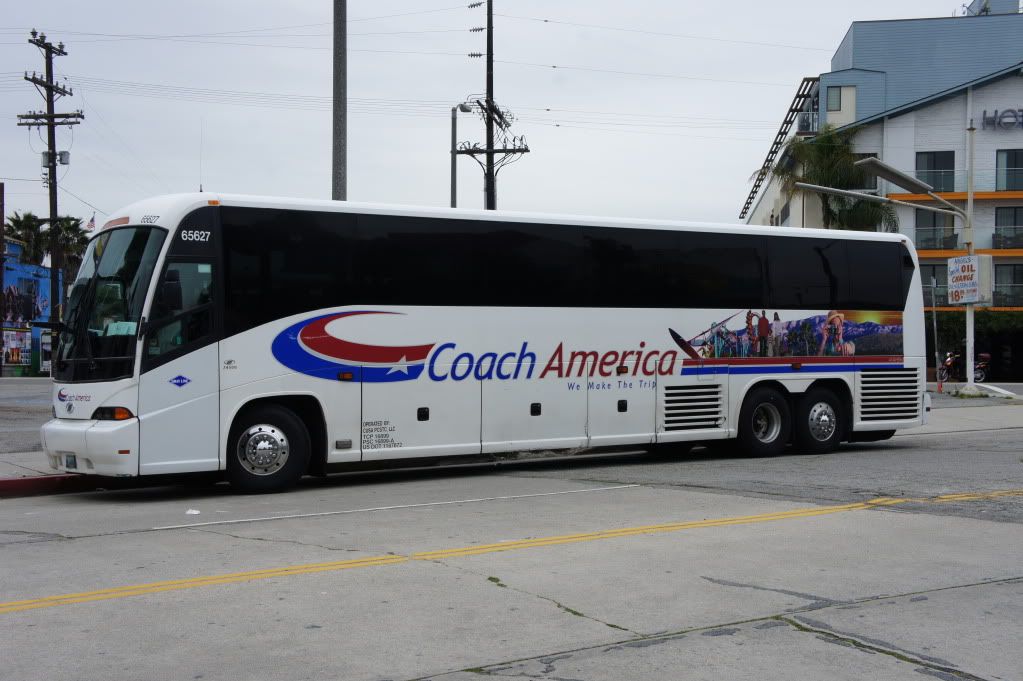 2008 MCI D4505 taken at Long Beach, Ca.
It has a CAT C13 engine and a Allison B500 trans.
This is a 2006 MCI J4500
Early morning charter in Palm Springs, Ca. Waiting to transport a Canadian group from a hotel to KPSP
cockpit of my J4500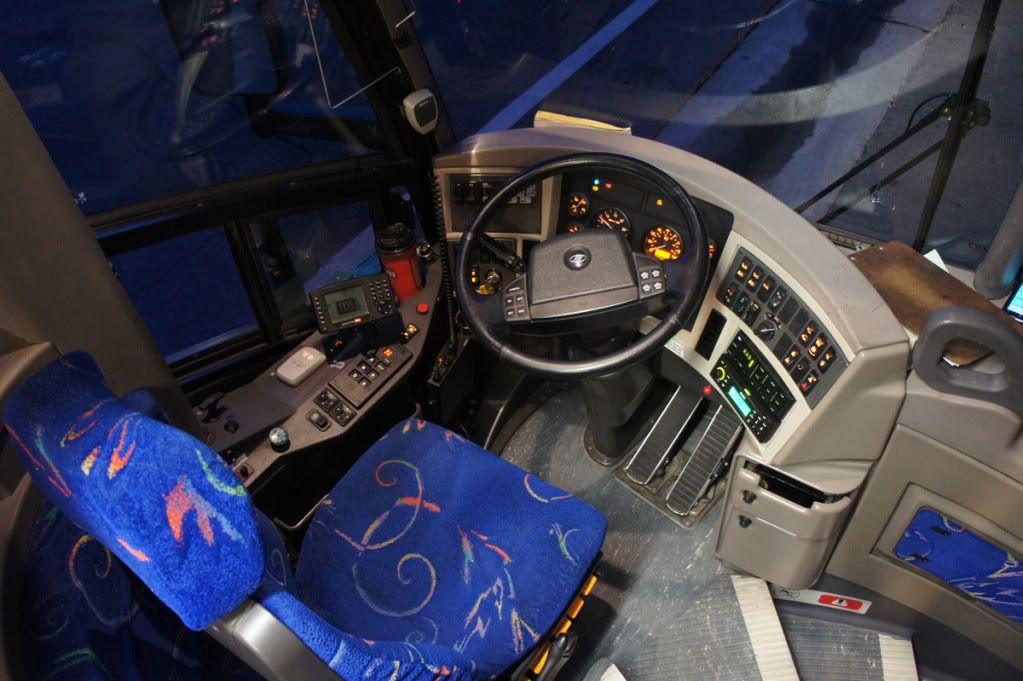 Interior of a NABI 42BRT for LA Flyaway Airport Bus. These are mainly used on the LAX-Irvine ( Orange County ) route...although a few have sprung up on the Westwood/UCLA Route
[Edited 2011-04-16 10:22:20]