How come most commuter rail lines in the U.S. use large locomotives that look like they were designed for freight hauling? The exception being Amtrak trains on the Northeast Corridor.
Most U.S. commuter trains are this size: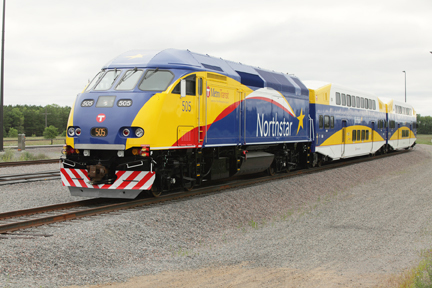 And most or all commuter trains in the UK are smaller in size than U.S. commuter trains. Same for most of Europe's commuter rail lines.
My next question being could a U.S. commuter rail buy used European commuter trains, or are the track gauges different in Europe?