Ever visited a restaurant that specialised in macaroni and cheese?
Macaroni and cheese is at the top of my list of favourite foods, and I specialise in making my own homemade versions of it. The most exclusive mac & cheese restaurant in the world is my kitchen
with a table for one or two.
Macaroni and cheese is not something normally emphasised in restaurants. Most of the time, if I see mac & cheese in a restaurant, it is usually served in a tiny bowl on the side and appears to be made from a processed mix. It is usually a side dish or a children's menu item. I never even thought there would be a restaurant serving this as a major item, much less a specialty mac & cheese restaurant.
That is, until last year, when I read in a San Francisco newspaper an article about a new mac & cheese specialty restaurant opening up in Oakland. It was named Homeroom, and I immediately wanted to find out where it was, and what it was like.
It has its own folksy website:
http://www.homeroom510.com
Homeroom is located on 40th Street in Oakland, a few blocks east of the MacArthur BART station.
Yesterday, I finally got my chance to go try it for the first time. Then I walked all the way from Oakland to Berkeley on Telegraph Avenue (my first inter-city walk).
Some photos I took there: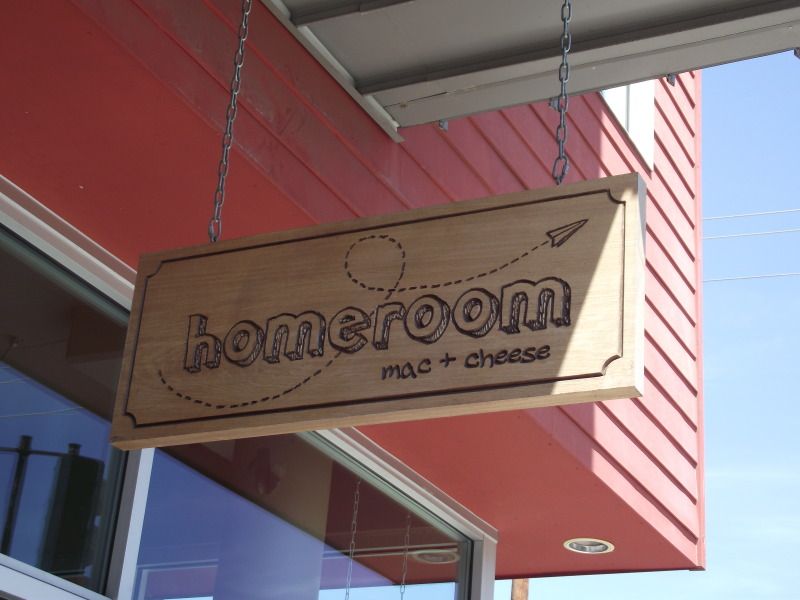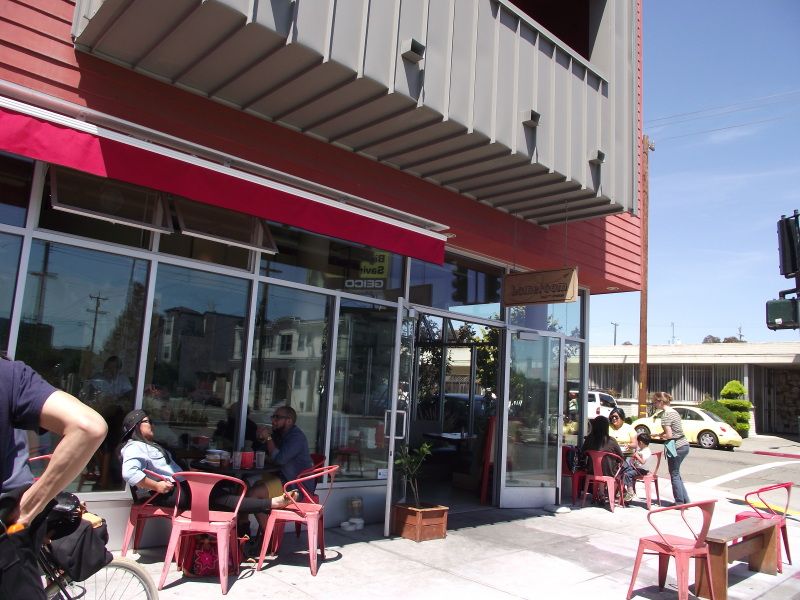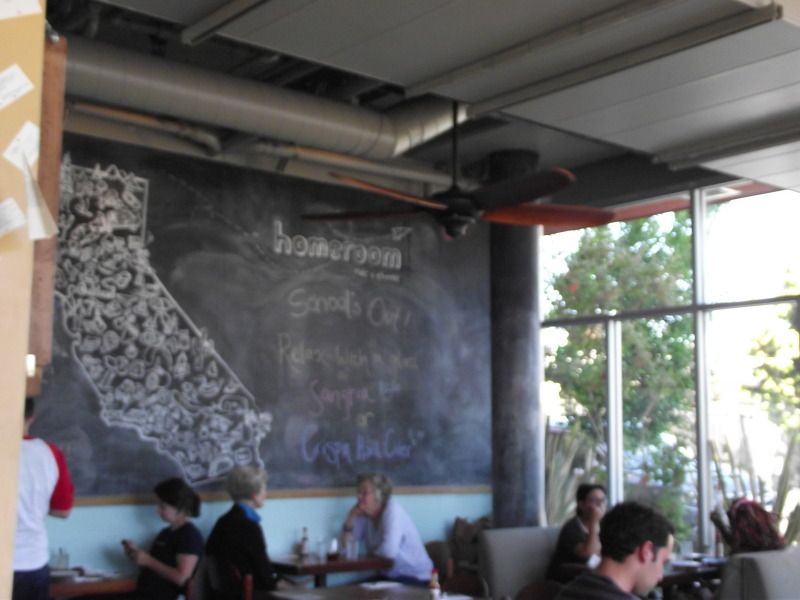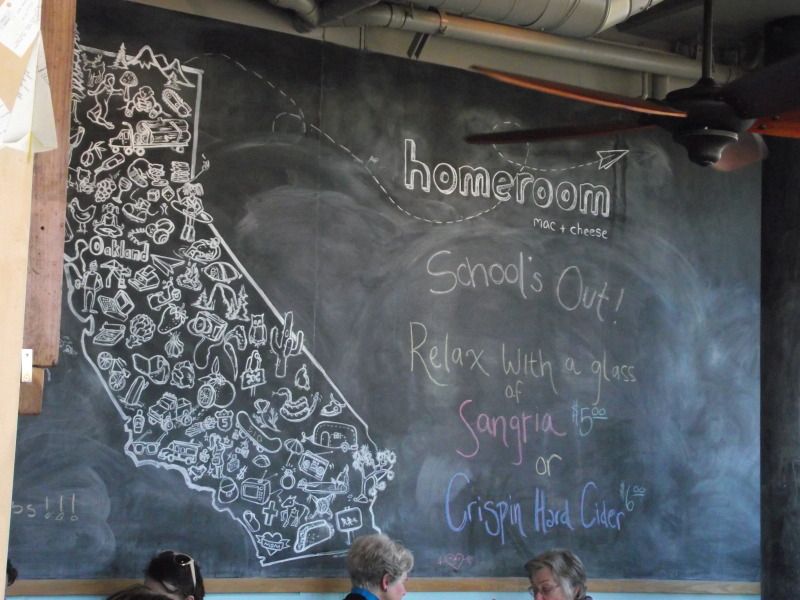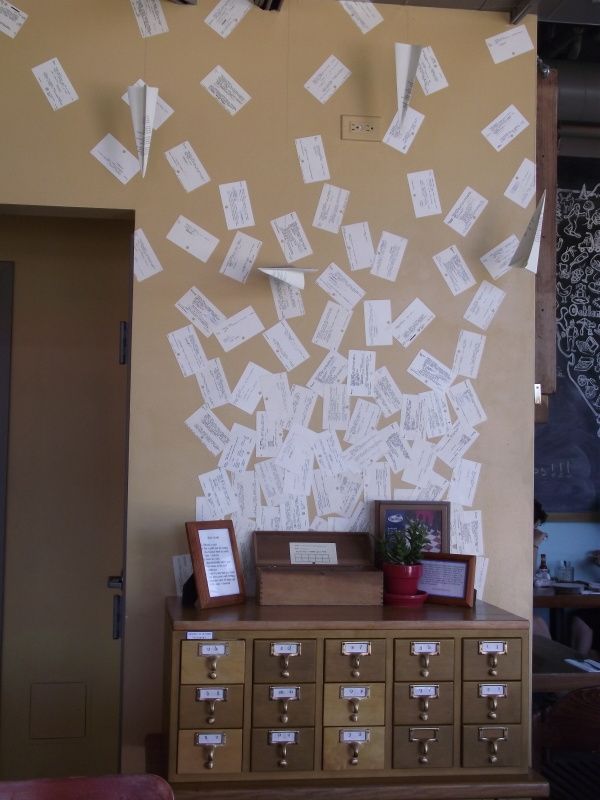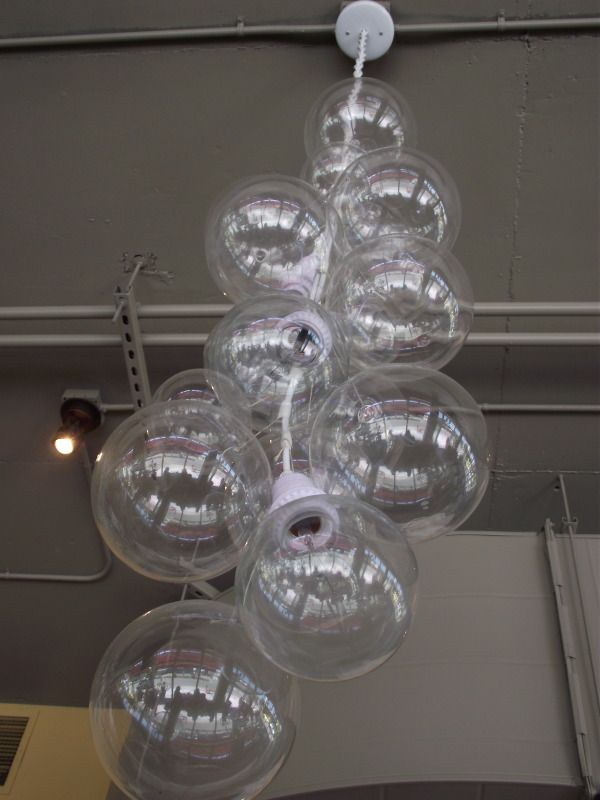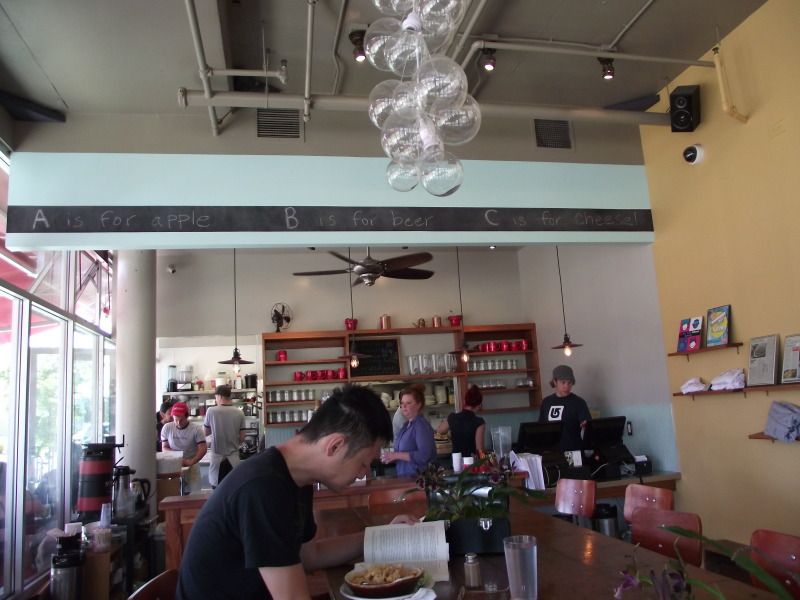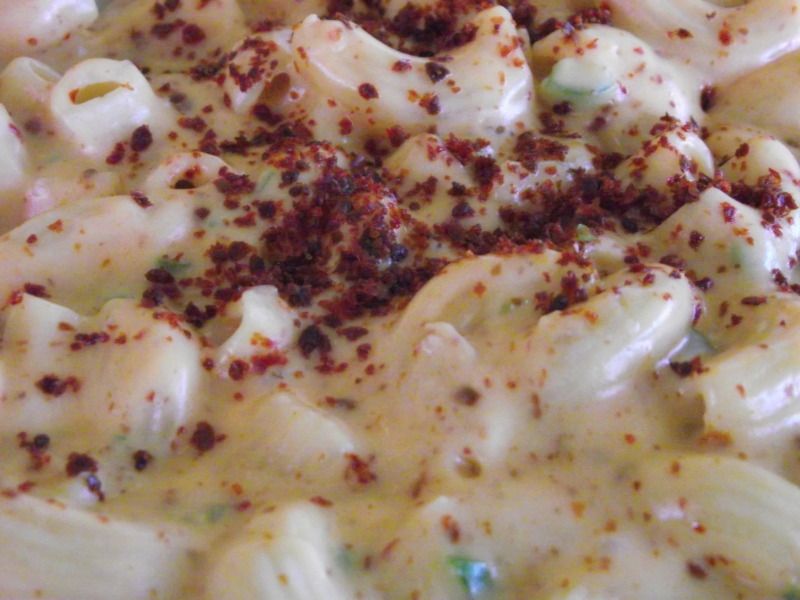 As you can see in the photos, the restaurant is a small one, with a schoolroom theme (blackboards, ABC strip, library card catalogue, etc). Perhaps that is where the name "Homeroom" comes from.
Homeroom specialises in mac & cheese, making 10 or more varieties of it. This doesn't come in tiny bowls either (as in most restaurants that bother with it), but the portions are sizeable. Breadcrumbs are an option, for 50c extra, along with other bits of flavouring (broccoli, bacon, you name it) for $1-$2 extra. A large platter of mac & cheese (any variety) can also be ordered in advance for office meetings or other events. Other menu items are available (sides, etc). Beer and wine are available (and suggestions for pairing a beer or wine are written next to the name of each mac & cheese menu entry), along with water and non-alcoholic beverages.
Since this was my first visit, I tried the Spicy Mac--a mac & cheese with two kinds of hot peppers in it, for $7.75. (Mac & cheese items run from $7.75-$9.75.) It was wonderful!
Homeroom also has its own small line of merchandise--T-shirts, "hoodie" sweatshirts, mugs, gift certificates, etc.
In keeping with the schoolroom theme, you can fill out a library catalogue card that has a grid of 10 squares. Every time you purchase a mac & cheese there, the server will stamp a gold star on your card. Buy 10, and you get a free mac! You can store your card (by letter of your surname) in the library card catalogue, and retrieve it when you return for your next visit.
Have you ever visited a mac & cheese specialty restaurant? If so, where? Tell your story!
SmithAir747