Meanwhile in Vermont, it seems a local farmer was upset about getting busted by the police for possession of marijuana, so he used his 15 ton heavy duty tractor to lay waste to 7 of the town's police vehicles: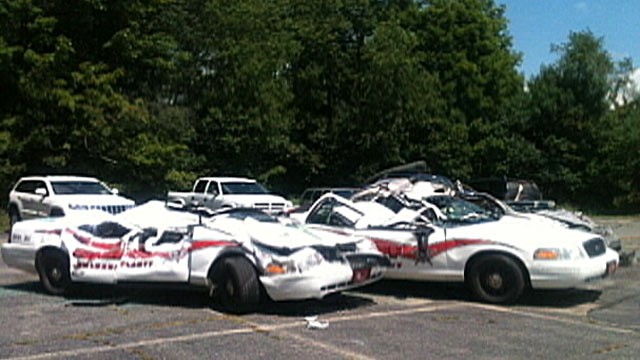 Estimated cost of damage: around a quarter million dollars...
Seems he was able to flee 2 miles (presumably at about 10 miles an hour) before the cops found a workable cruiser to chase him down.
Seems they will be asking the state police to transport him to his day in court, for the obvious reason.
Ref:
http://www.usatoday.com/news/nation/...mont-farmer-destroys-sheriffs-cars
http://abcnews.go.com/US/wireStory/p...-crushed-cop-cars-tractor-16916685