There are rumours that UM Air (UF) of Ukraine is considering getting a 767-300 to begin flights from Kiev to Delhi. Air Ukraine (6U) still holds the rights for the KBP-DEL-KBP route, but hasn't flown the route for several years, due to financial performance and unsuitable aircraft. UF is considering flying the route via THR.
Apparently there is some hesitance on the Indian side as 6U still owes the Indian authorities an undisclosed amount of money, but UF is arguing that this debt is not theirs (which is isn't).
I would expect that there would be some outcry from 6U if UF is allowed to take a 767 and inaugurate this service.
In other Ukrainian 767 news, Aerosvit (VV) is reporting loads of 70%+ for their 767-300ER flights to BKK, and bookings for the next few months are at the 70% mark at the moment. Up to 60% of this traffic is expected to be transit traffic, with BKK flights connecting with flights to WAW, STO, PRG, BUD and TLV. VV are also using the 767 for flights to Hurghada and Sharm el-Sheikh. Their second 767 is due in April 2003, and will inaugurate 4 x weekly to JFK and 2 x weekly to YUL in May 2003.
More information on UM Air is at their website
http://www.umair-ua.com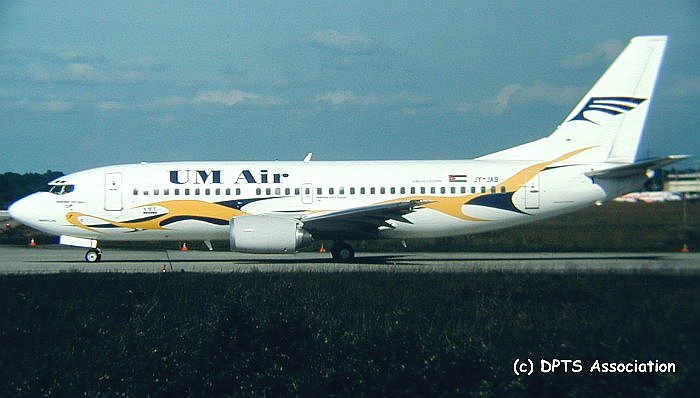 Aviatsiya