Read the legend of this pic :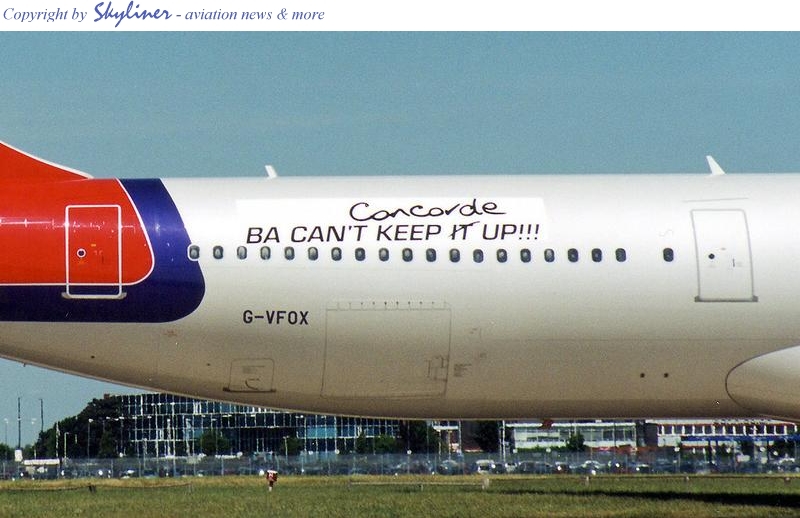 Photo by: VS photo (Date: 00.07.2003)
Airline: Virgin Atlantic [G-VFOX]
Type: Airbus A340-600
Airport: United Kingdom London, Heathrow (LHR)
Comment: Bereits Geschichte ist diese Anspielung der Virgin auf die Außerdienststellung der Concorde, die auf zwei A340-600 zu sehen war. / Already history is this slogan recently applied to a couple of Virgin A340s. Whether BA had taken legal action is not known.
Steph