Former LH plane :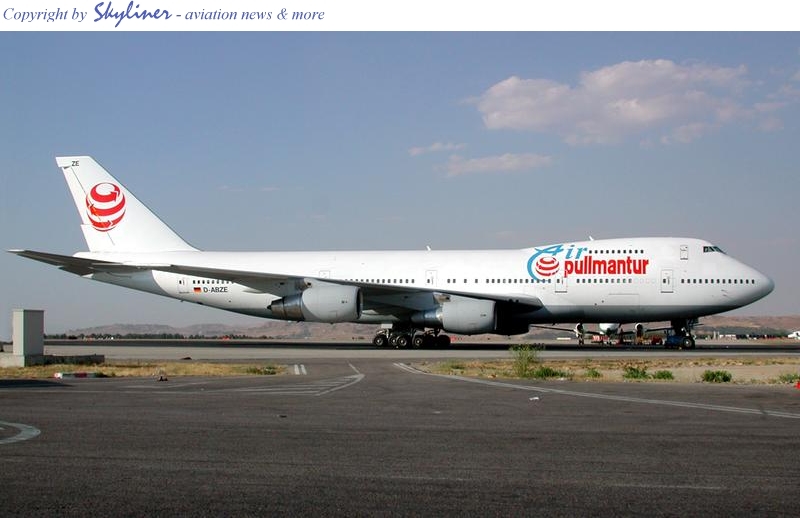 Photo by: Jose Ramon Valero (Date: 23.07.2003)
Airline: Pullmantur Air [D-ABZE]
Type: Boeing 747-200
Airport: Spain Madrid, Barajas (MAD)
Comment: Die spanische Pullmantur Air hat wie geplant eine zweite Boeing 747, diesmal eine ex Lufthansa Maschine der Serie 200, übernommen. / Spanish Pullmantur Air has added a second 747 to its fleet. The airline added this time a former Lufthansa -200.
Steph