I am doing some research on viewing the movements at CDG very close to the airport and without the need to venture around the perimeter. I've got the following map: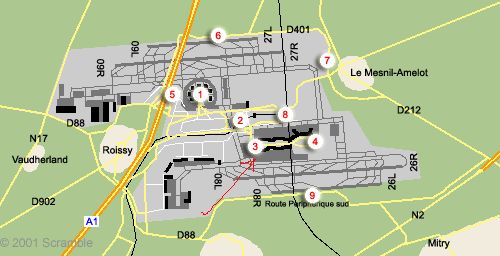 Location 3, also with the red arrow pointing at it, is described, on Scramble, as:
"You can stand on the road here to see most of the traffic, this is by far the best place if you're only interested in writing numbers, as you can also see most of the traffic at Aérogare 1."
Is this the best area from which to watch the AF movements? Would I be able to view most of AF's movements, while on-stand or while taxiing, from this location?
Location 4 is described, on the same site, as:
"On top of the TGV station, you have a couple of spots where you can see the parked aircraft, not good for photos, due to a lot of construction work taking place.
Would it be possible to keep track of most of AF's movements by visiting these two locations?