Hi !
Many of you know ADP the authority which "rules" (ahem...) the Parisian airports including Roissy CDG and Orly. Well the brand has been revamped...
And well that's plain HIDEOUS ! They've got a new logo/slogan/chime
Yes, they even changed the very famous ADP chime which has been for many more a symbol of France than the Marseillaise is...
The old one:

and TADAAA the new one, I wondered whether it was made by a 5 years old child...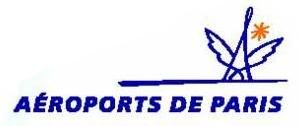 In case you haven't noticed, this ugly thing is an Eiffel tower with wings.
The old slogan:
Notre plus belle destination, c'est vous/You're our best destination
The new slogan:
Le monde entier est notre invité/the whole world is our guest
The old chime BLBLBLBLBblblblblblbUIP
the new chime: dzinglalalalaaaadzingblingbling
ADP strikes again !
EDIT: Forgot to say that this new identity costed 65,000€; too bad the child who designed it can't get his money until he's 18.
[Edited 2005-06-04 10:44:20]