I just got back from the US, HP party in phoenix. It started about six with the plane coming in at 6:15. It arrived under the water cannon and a lot of cheering and picture taking. They had food drinks and coldstone icecream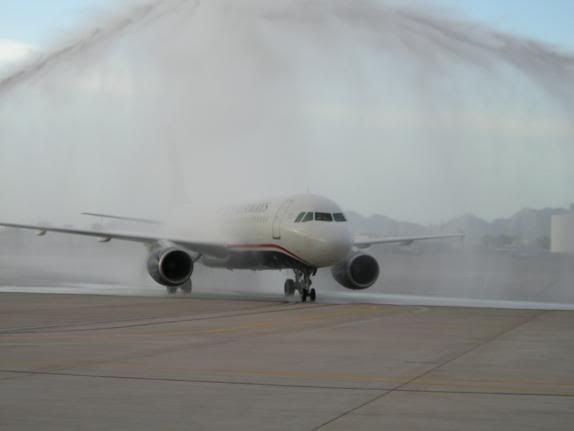 N109UW parked and out emerged flight attendants with retro uniforms and other people that were on board. Doug Parker gave a speech and as he started the HP Arizona plane flew over.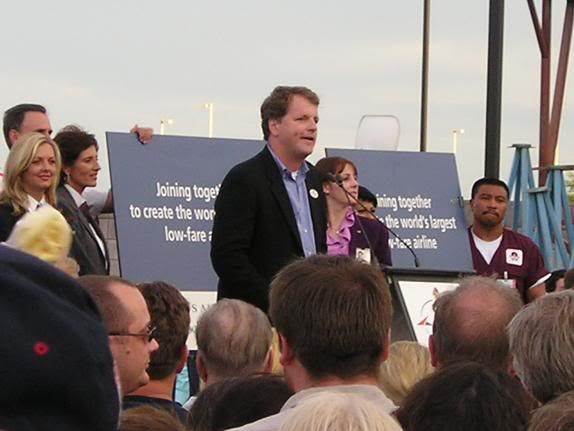 Bruce Lakefield also spoke so did the mayor of phx and Tempe. They talked about how great this will be for the economy.
Every one cheered a lot and were very excited at the party. They talked about the retro liveries and how they are going to try to keep the history of all the airlines. Also about why they choose this paint scheme, cost and white would be cooler in the summer.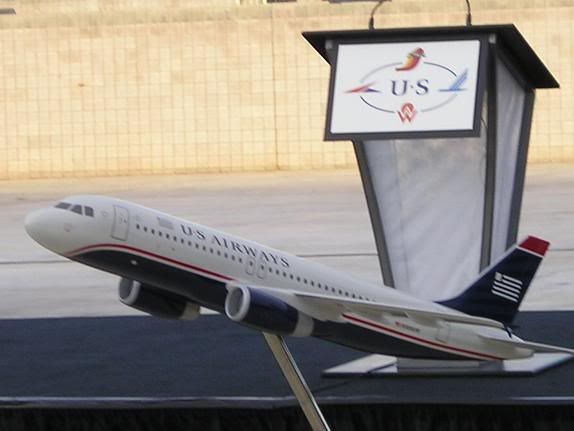 There was a lot of media and three news helicopters were overhead filming the landing.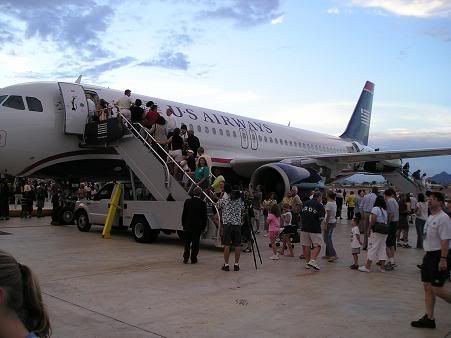 Great experience and everyone was excited. They said the hope to have everything done by the end of September or early October so about a month away.
[Edited 2005-08-24 06:04:05]