I have been wondering for years now...Is it possible to paint an airliner in a metallic coloured paint? For example, metallic green and gold for a Celtic-inspired paint scheme, or whatever.
For example, here are two photos of a 1:100 Boeing 747 model I custom-painted in Celtic-inspired "Smith Airways" colours, using metallic jade green and metallic gold and silver:
Fuselage: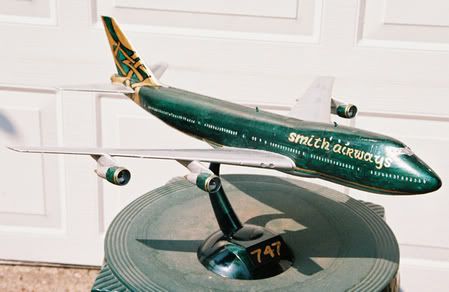 Tail:
Do you think metallic colours could be painted on aircraft, like on this model, in real life, to give them a real metallic sheen?
Please let me know if this is possible on real airliners! It would give airliners such a beautiful metallic sheen!
SmithAir747