Here some updates on Porlamar (Margarita Island – Venezuela) airport. The airport is owned by the swiss-chilean consortium Unique IDC.
A complete renovation has now finally started.
The whole front was broken down in order to get some more space and more window space to create a nicer atmosphere. Apart of that the trees in from of the building have been taken away. A good decision because thousands of birds were shitting on the cars and the passengers.
The works on that will NOT be finished for X-mas, but by the end of January.
On the pictures you can see: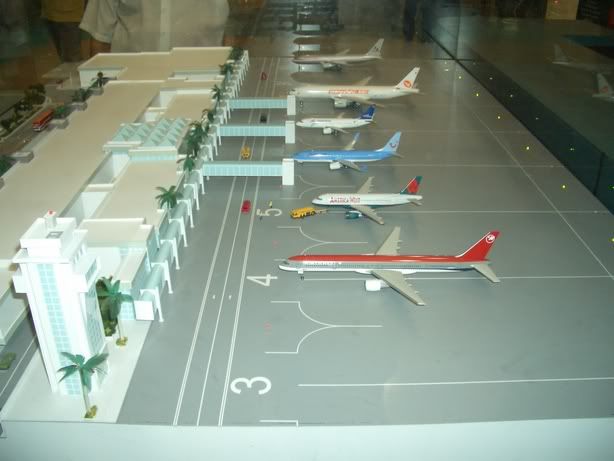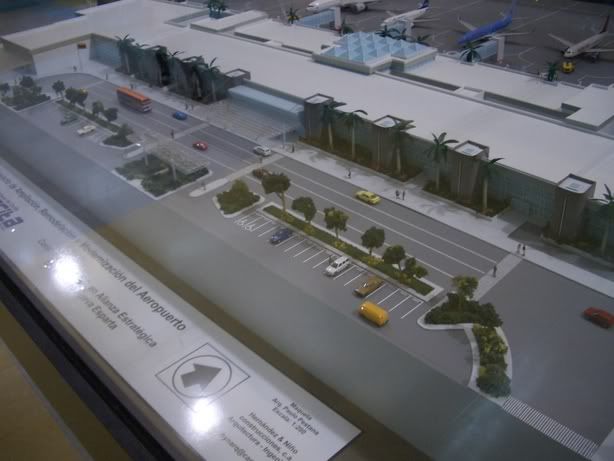 - 4 airbridges will be added.
- the domestic and international terminal will be linked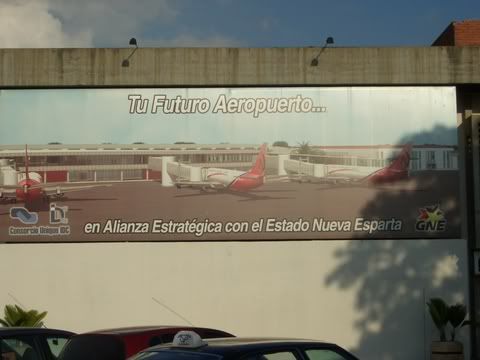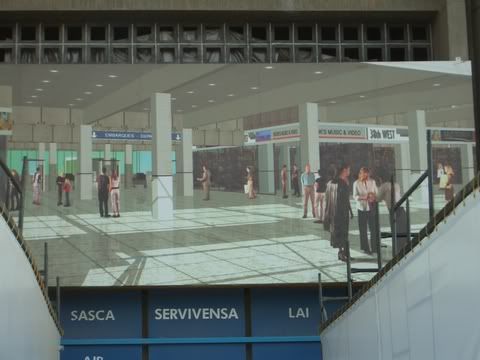 Personally I like the T7 from Conviasa and I would be happy to see LH, LA and BA (check in area in drawings) and HP, HF, NW and AA to fly to PMV. Although I doubt HF could do with the 737.
Another main change will be, that the gates will be moved to the first floor, leaving the ground floor for shops and check-in only. The airbridges can be used from the international as well as from the domestic terminal.
The whole work is scheduled to be finished by the end of 2006 and includes also a new car rental pavilion with enhanced parking areas.
The passenger figures will increase from about 961.000 in 2004 to about 1.200.000 in 2005 and 1.500.000 in 2006.
Currently there are charter flights from:
- FRA (4x weekly DE 767)
- AMS (3xweekly MP 767)
- CPH (1xweekly MP 767)
- PRG (1 weekly ? )
- LON/MAN (1xweekly 767)
- HEL (1 weekly Air Finnland ?)
- YUL (2x weekly A330 AirTransat)
- YTO (1 weekly A330 AirTransat)
- BOG (1 weekly MD82 P5)
In talks:
MAD (1 weekly either Air Pulmanntour or Air Plus Comet 747)
MOW (1 weekly unknown)
For Summer 2006 there will probably be charters from LIM, EZE and SCL.
Regards