Hi this is my first post! i just signed up to a.net 5 minutes ago.
anyway, a few months ago Singapore Airlines ordered about 20 A350s. many people claim that Singapore Airlines is an industry leader and whatever Singapore Airlines orders, many other airlines will closely follow but its been months now and i don't see airlines queueing up to buy A350s?
and for the 787 order, Singapore Airlines is more of a follower than of a leader isn't it?
so is Singapore Airlines really an industry leader that other airlines should learn from? or is this a claim that Singapore Airlines "fans" made up? it seems to me that no other airline really gives a da** about what Singapore Airlines does, isn't it? otherwise, do discuss and give some examples where SQ bought "so and so" model and then a while later many other airlines followed suit and bought "so and so model."
on a minor note, i just like to comment that i don't like Singapore Airlines' updated livery on the B777-300ER and the A380 very much. not especially the tail. why couldn't they just finish painting the tail instead of leaving a white "stripe" at the bottom?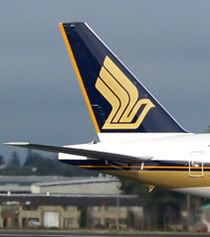 thank you and have a nice day!