Hi guys:
I am happy as ever because contrail season has started again over Chandigarh, i have a few more for you guys to identify. Here we go:
This looks like LH MD11, but what confuses me is the emirates looking sign on the bottom of the plane, can anyone confirm this and does anyone know which EXACT aircraft this is and maybe have pics of it on the ground?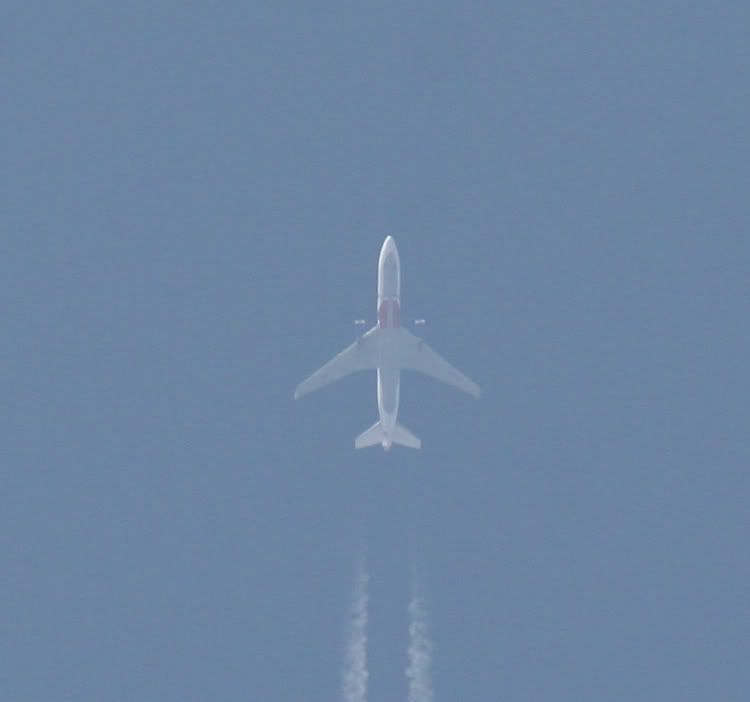 No clue which airline this is... but a 747 for sure
Red engines... A340.... no clue on the airline
This maybe a LH A343, again can anyone identify the exact aircraft ? Note the HALF blue engine. That may make it easier to pin point the aircraft.
thanks guys,
regards
nitin