I was in Chicago this past weekend and I decided to check out what became of Meigs Field. For people who are wondering about it I posted some photos here. I have to tell you that for me it made me very sad going there.
My last visit to Meigs Airport was in March 2002 as the destination for my long cross country instrument flight for my instrument rating. I was very lucky to have flown in there and I can't believe that I will never have the opportunity again. It was a great flight and I wish I had taken more pictures there at the time.
I remember on landing being over the water all the way to the threshold, it was awesome. I also remember in the terminal there was a large picture hanging on the wall of a United 727-100 landing at Meigs. It is the 727 which is now located in the Museum Of Science And Industry.
Today, there is very little mention on the signs for the new park or in the terminal about the airport. The entire field is grass with a few paved trails that circle the former airport. There was a sign about the history of the island and it mentioned that an airport was there that closed in 2003. It is almost like they want to wipe it from the history books, what a shame.
Here is the terminal as it was seen from the tarmac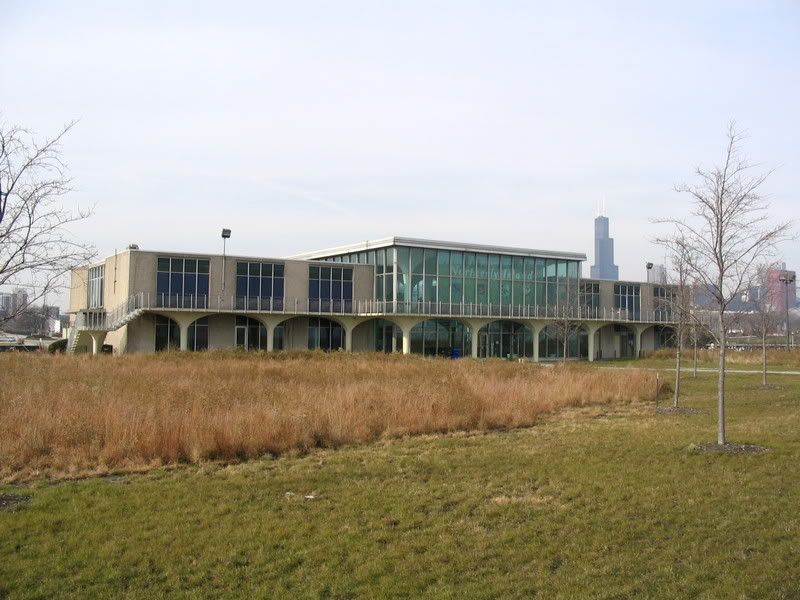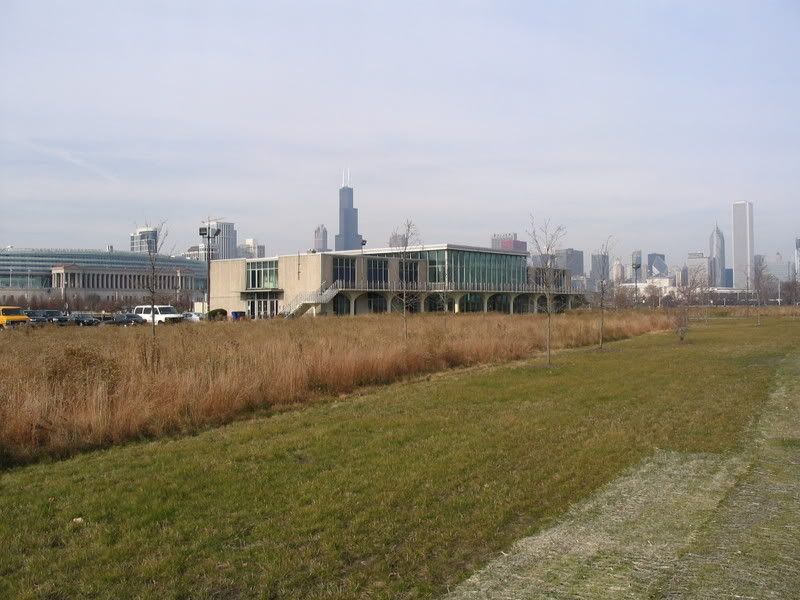 View entering the terminal from the former airside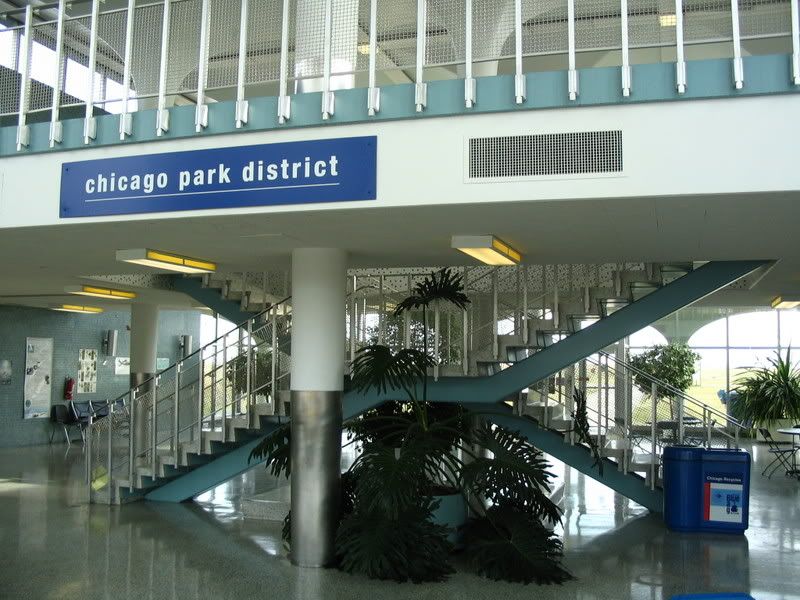 View from in the terminal looking out toward the field
View of the control tower