So there I am, up on the roof of our concourse B, doing my project management thing.....I just happen to dig up FlightAware on my BlackBerry, just to check on what's coming in. Lo, and behold, a Southwest 737-300 shows up as coming from Dothan, AL. Cool.....I figure he's probably ferrying out of Pemco or some place like that, and is going to operate a revenue flight out of MSY.
http://flightaware.com/live/flight/SWA8507
So he blows down onto runway 19, shows himself as N357SW, and taxies to gate B9: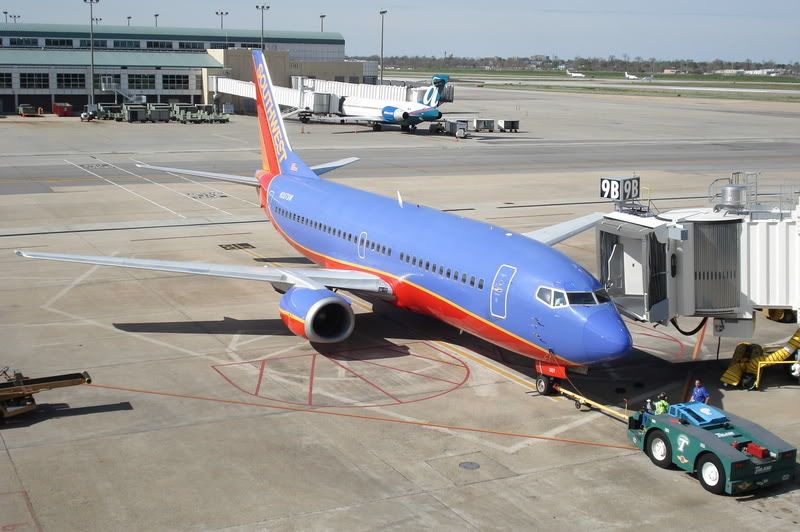 No more than 15 minutes later, having opened ONLY the L1 door, no baggage doors, and having not taken on any additional fuel, he pushes back from the gate. Off he taxies to runway 28, whereupon he uses no more than 3,000' of runway in jetting off towards HOU. And nothing shows up on FlightAware.
Hence the mystery.....and the search for clues begins.....any Sherlock Holmes' out there today?
Tom at MSY