I was there today.
The clouds made for less glare and the temperature a bit cooler, but the wrecked havoc on trying to take pictures. It was hard to take shots in focus.
Some shots I did get: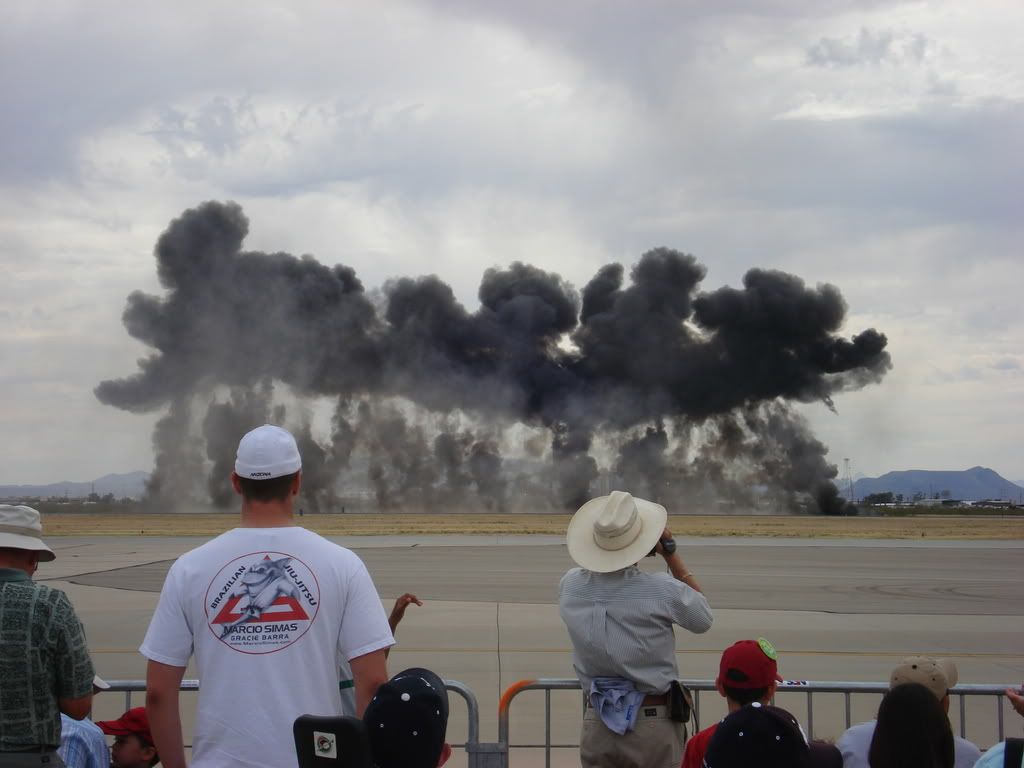 A-10 Simulated Bombing There was a large wall of fire just prior to this shot, but what happened was the fire appeared and I could immediately feel it from where I was standing before hearing the explosion. Because of that I became distracted and did not take the shot.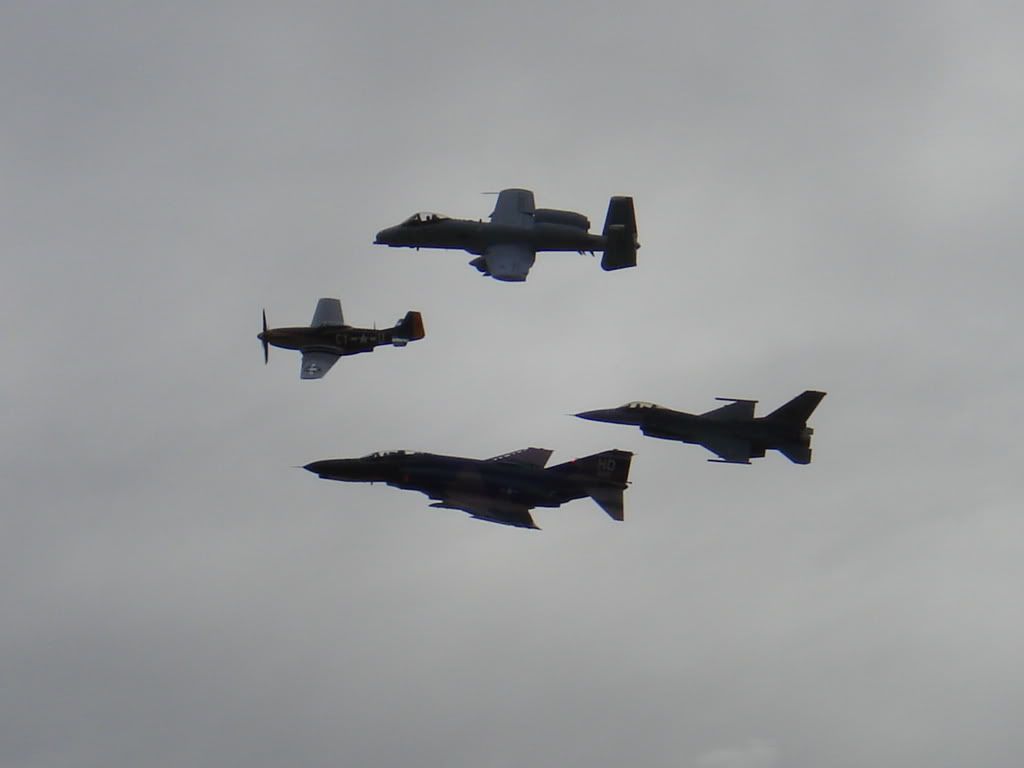 Heritage Flight Demonstration
Selected shots from the Blue Angels Performance
During the Blue Angles performance, the airspace in a 5nm radius around DMA was closed up to 17,500 ft. This caused 2 flights inbound to TUS to enter a holding pattern south of Casa Grande for a little bit. Departures were from 21 at TUS during the performance.
The two affected flights were:
http://flightaware.com/live/flight/S...3/history/20070317/2119Z/KDEN/KTUS
http://flightaware.com/live/flight/AAL1545
On a technical site-related note: Should this thread be in Military Aviation?