I knew when my 5-year old woke all of us up at 1:49 this morning screaming from the thunder that was crackling all around us that today was going to be a long and wet day. Checking up on how all my various airport roofing projects were doing, and holding up, after 4.2 inches of rain since last night. I saw what I expected to see.....the roofs that are being rebuilt are holding up as they should, and the ones that will shortly be getting their new roofs have their usual leaks.
In doing some quickie research on how ops at MSY were affected by all this, a brief snippet from this afternoon showed that these storms.....(pictured here):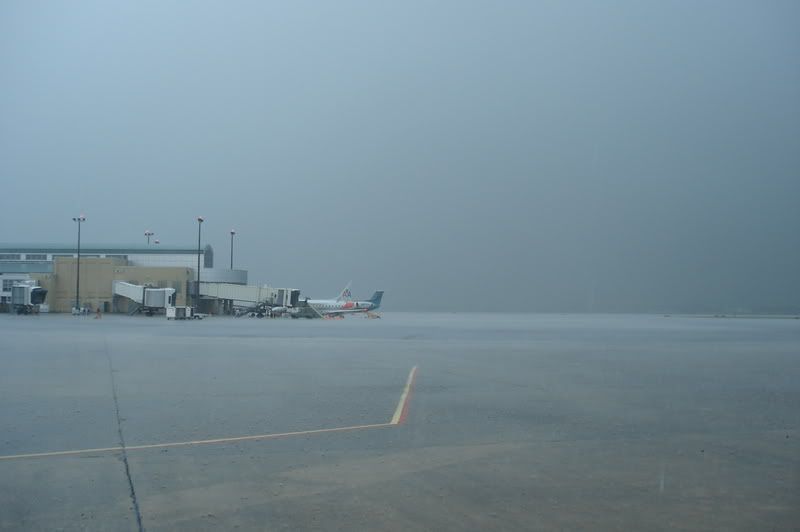 .....produced these diversions.....:
AirTran 457 ATL-MSY, today via PNS
Southwest 385 HOU-MSY, today via JAN
American 1293 LGA-MSY, today via JAN
Southwest 161 MCO-MSY, today via JAN
Now most of the heavy stuff has moved along, the those four diversions have made their way down and life is slowly getting back to normal around here.....and yes, JazzFest is still on for today, tonight, and the rest of the weekend.
Tom at MSY
[Edited 2007-05-05 00:10:06]