I found this on Ebay this morning, and it brought back some memories.
When we started flying, the folks at Continental were not happy with us at all to say the least. Picket lines and protests by CO employees were not unusual as they felt (and perhaps rightly so) that NY was taking away resources from them in order to start up a non-union east coast carrier (see Frank Lorenzo).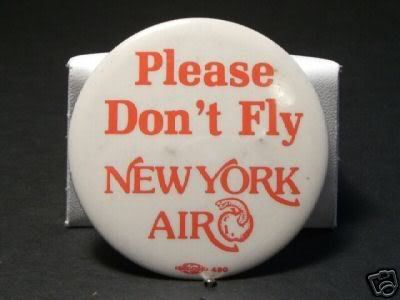 At our 25th reunion last year, I talked to a number of F/A's who are still with CO and they are of course pretty senior now, but I wonder if there is still animosity between the old CO folks and the NY people?
http://cgi.ebay.com/Vintage-Please-D...D1VQQcmdZViewItem#ebayphotohosting
[Edited 2007-09-09 17:07:10]