Welcome Guys,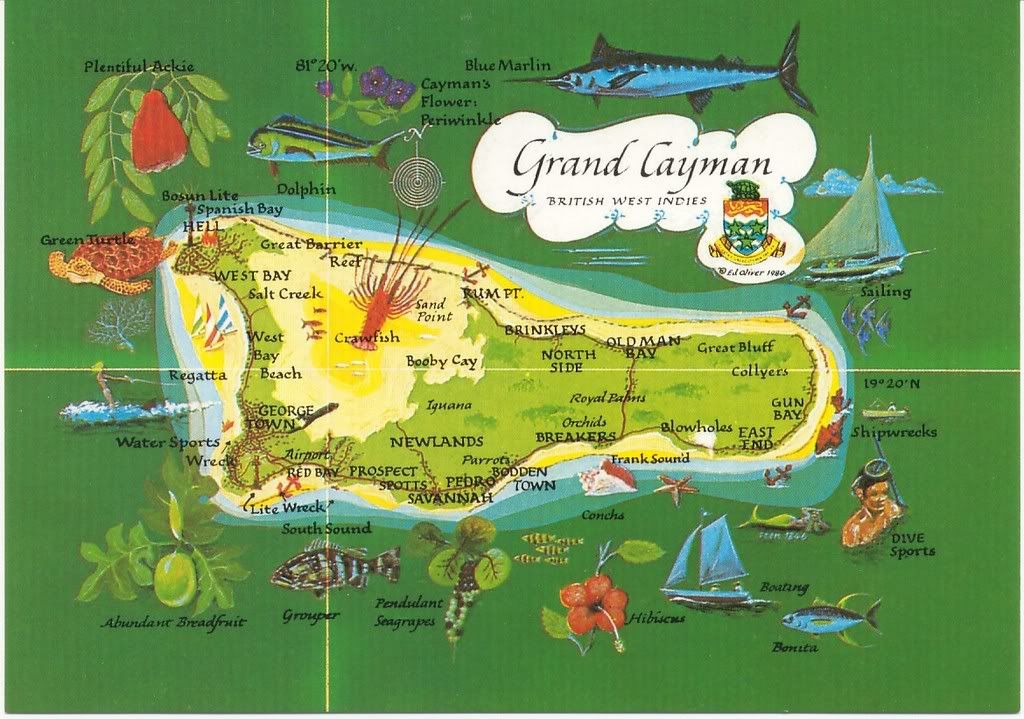 This thread will feature our neighboring airline, Cayman Airways.
Cayman Airways is the national flag carrier of the Cayman Islands. With it's head office in Grand Cayman, it operates mainly as an international and domestic scheduled passenger carrier, with cargo services available on all routes. Its operations are based at Owen Roberts International Airport in George Town, Grand Cayman.The airline also offers a limited charter service.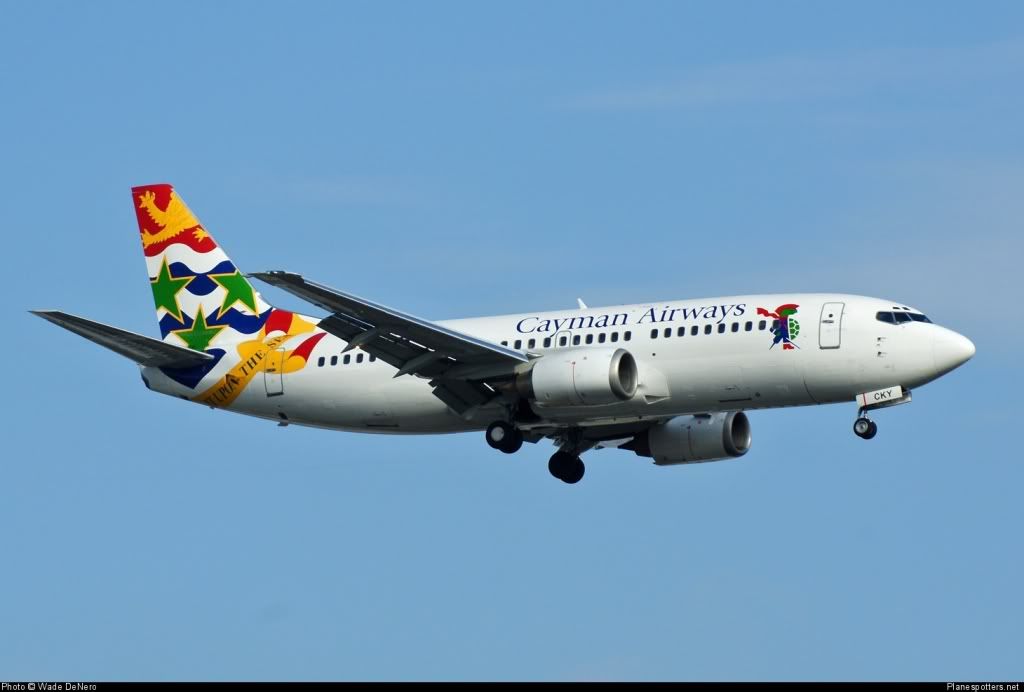 Cayman Airways was established and started operations on August 7, 1968. It was formed following the Cayman Government's purchase of 51% of Cayman Brac Airways from LACSA (the Costa Rican flag carrier) and became wholly government owned in December 1977. A few months after it was formed, Cayman Airways flew its first international route to Kingston, Jamaica. The airline acquired its first jet aircraft in 1978 and began services to Houston. In 1982 the airline acquired a Boeing 727-200 aircraft to strengthen the airline's regional and international capability, also allowing for the introduction of first class service. These jets were eventually replaced with Boeing 737-300 series, and during the 1980s Cayman Airways offered scheduled or charter service to Atlanta, Baltimore, Boston, Chicago, Detroit, Minneapolis, Newark, New York, Philadelphia, & St. Louis. Today Cayman Airways employs a staff of 300+ with two national and eight international gateways.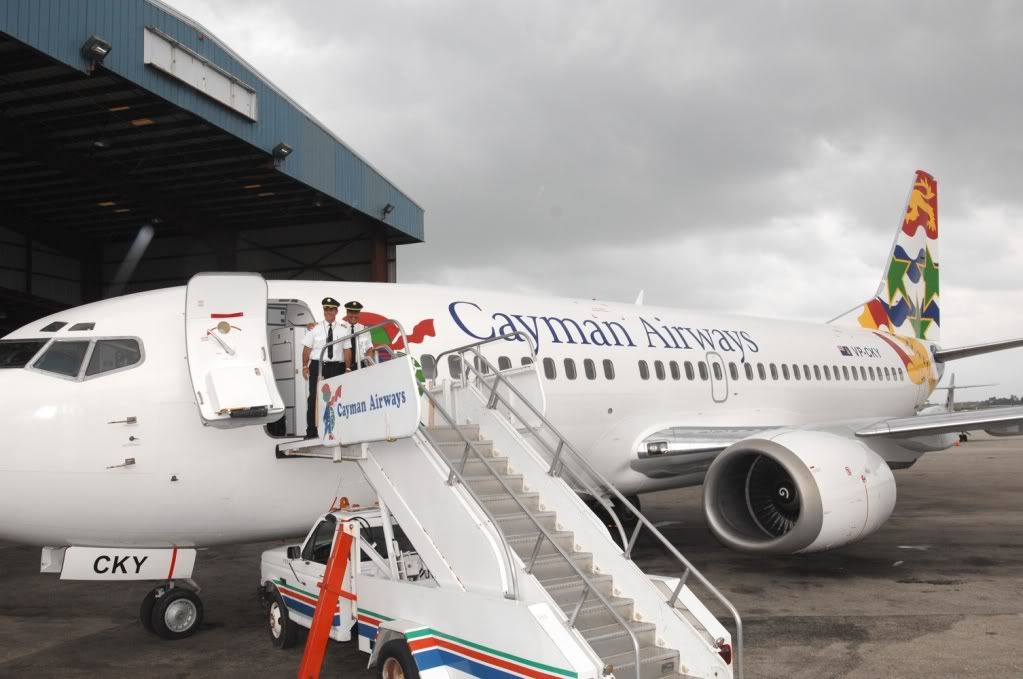 As the national flag carrier for the Cayman Islands, Cayman Airways operates non-stop Boeing 737 jet service between Grand Cayman and the following major US cities: Miami and Tampa, Florida; Washington DC; New York, New York; and Chicago, Illinois.
Nonstop jet service is also provided between Grand Cayman and regional destinations, including: Kingston and Montego Bay, Jamaica; Havana, Cuba; and La Ceiba, Honduras.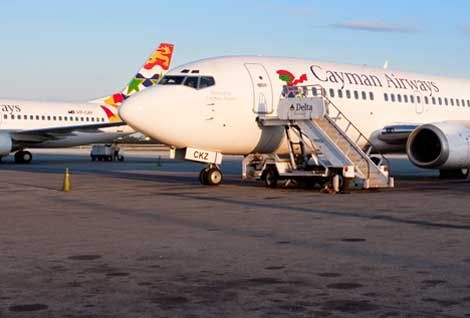 The airline's Cayman Airways Express service also operates Twin Otter aircrafts between Grand Cayman and the Sister Islands of Little Cayman and Cayman Brac.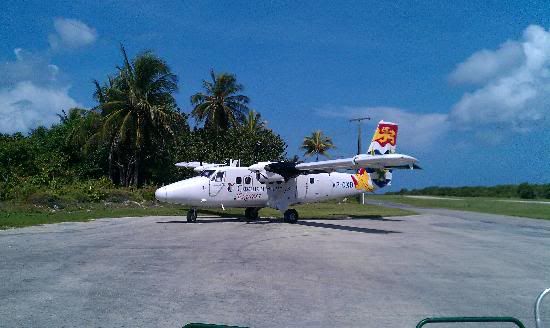 Future routes:
Effective June 23, 2012 – September 2, 2012, Cayman Airways will operate weekly service from Dallas to Grand Cayman on Sunday and from Grand Cayman to Dallas on Saturday..
A twice-weekly direct flight service to Panama 
on 31 May thru Sep 3..
Operating Mon and Thur..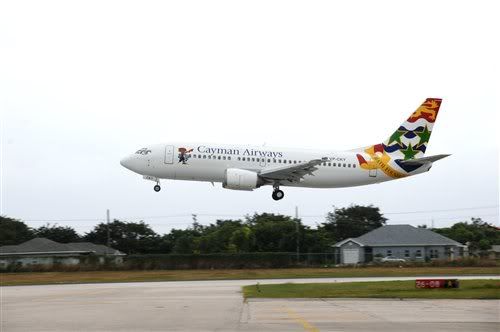 Current Routes:
Grand Cayman
Cayman Brac
Little Cayman
New York
Washington, D.C
Havana
Kingston
Montego Bay
La Ceiba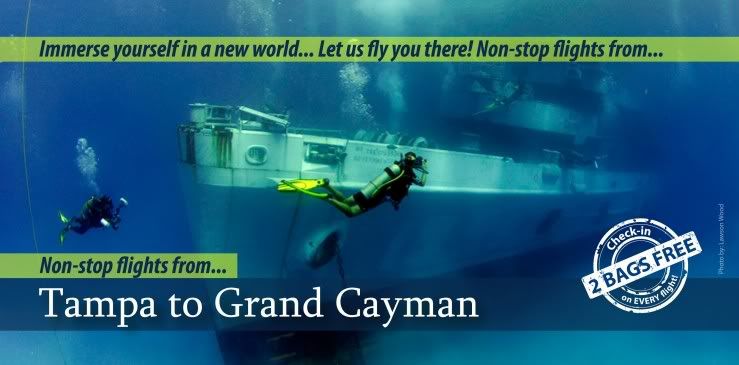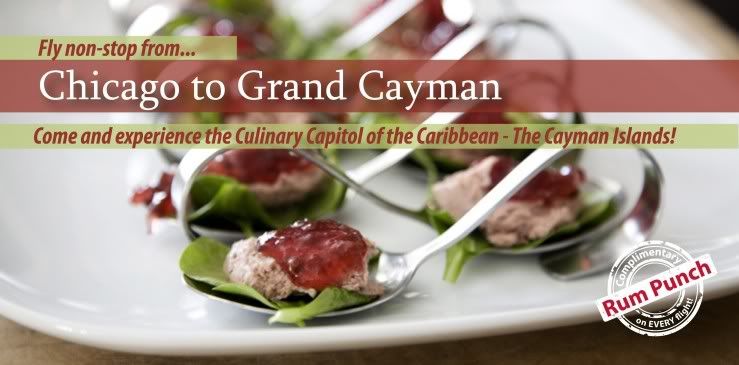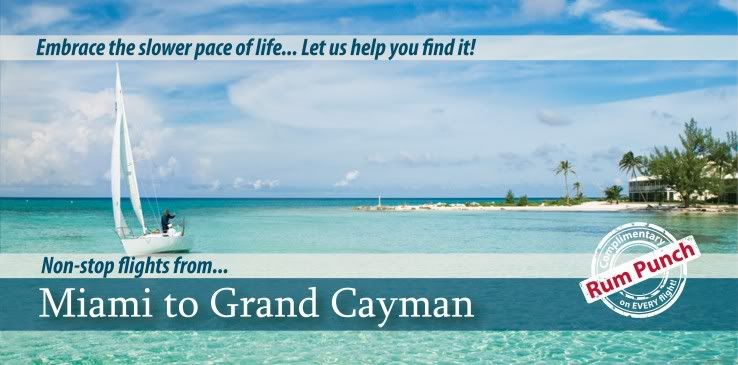 Fleet
4 B737-400
2 Twin Otters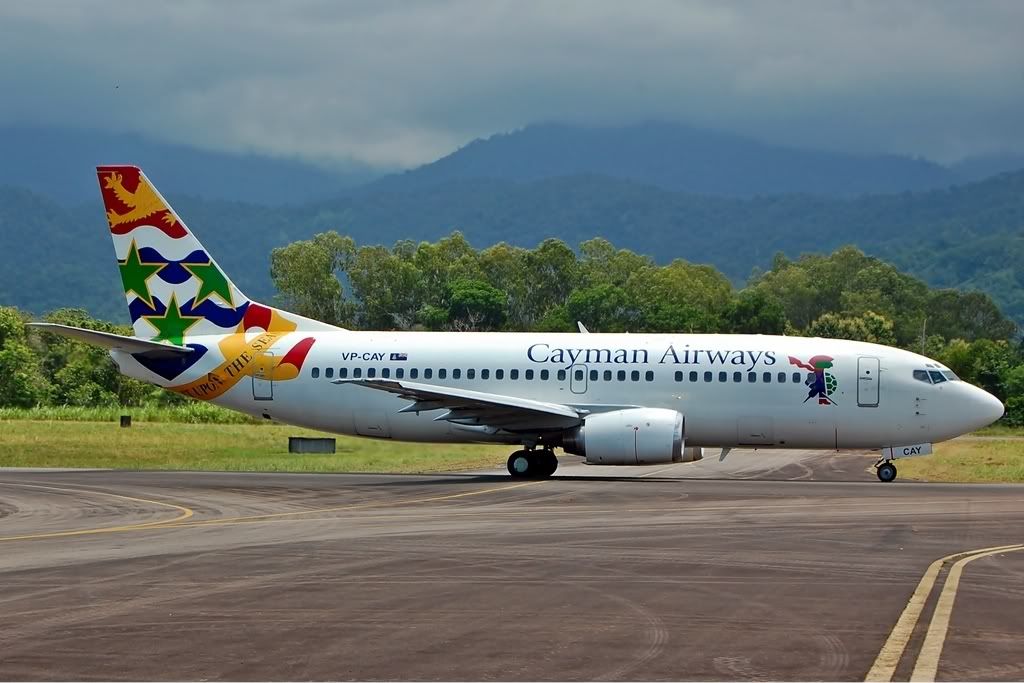 Other Updates:
CO will suspend EWR-MBJ in Sept..Service resumes in Nov.
CM looking to increase services to MBJ by year end..PTY-KIN will see an increase to 4 weekly from the existing two..
Sunwing Airlines will launch seasonal flights from BNA and CVG into MBJ..Also, more flights will be added from Canada..
TS and The GOJ has entered in an agreement, where will TS increase flights between Canada and Jamaica..
BW has dropped PHL-MBJ from its network..According to news reports, the JM sale is a burden on their finances.. Rumors are a further downsizing on their operations in Jamaica is on the horizon..
VS to add a 3rd weekly LGW-MBJ flight in Nov..
DE to operate a 2 weekly nonstop FRA-MBJ service for the winter..
AA to reduce its recently added 4 daily MIA-KIN service to 3 in June..
DL to re-launch daily JFK-MBJ service in Dec..
SY to operate a 4 weekly MSP-MBJ service in December..
More updates in old thread..
Entering KIN FIR..Jamaican Thread 43..
(by
hummingbird
Mar 20 2012 in Civil Aviation)
[Edited 2012-05-23 05:29:03]
[Edited 2012-05-23 05:31:15]