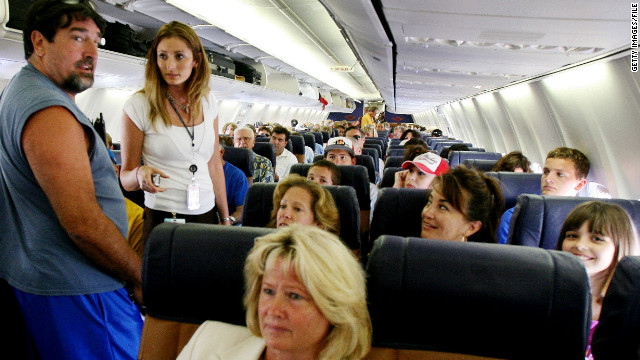 Article on CNN,
Airline squeeze: It's not you, 'it's the seat'
, presents this survey:
Airline comfort poll
1. What's the biggest improvement airlines could make?
--More legroom: 41%
--More comfortable seating: 30%
--More bin space, free snacks, seat outlets, fewer delays, better entertainment: 29%
2. On flights over 4 hours, would you pay $25 for more legroom?
--Yes: 35%
3. On domestic flights under 4 hours, would you pay for more legroom?
--No: 71%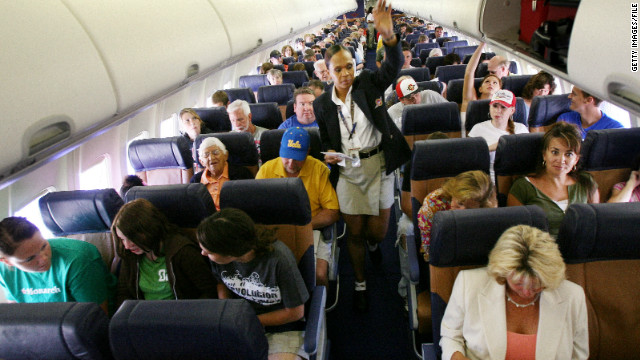 Quote:
(CNN) -- If your coach airline seat is uncomfortable, it's your fault.

That's the gist of one of hundreds of responses to a CNN.com report about airline seat comfort, configuration and cost.

Coach fliers may complain about airline seats, but U.S. airlines are filling those seats pretty successfully. A commenter called withReason7 suggests that consumers are getting what they ask for.

"I will continue to blame the passengers that will sit in any crappy seat as long as it's a little bit cheaper. THAT IS WHY THE AIRLINES ARE DOING THIS. Not because they are mean, because that is what MOST travelers want..."
The Traveler's Psyche is a CNN five-week series focusing on travel scenarios that stir emotion. We're starting with
frustration
and will wind up on a happy note in June. This week, we'll take a closer look at air rage, the TSA and relationship travel.