Nov 19 marks the 50th anniversary of commercial ops at Dulles airport. It was inaugurated by President Kennedy on Nov 17. Dulles is famous for its iconic main terminal and tower, mobile lounges, initial 'white elephant' status, and Concorde ops.
http://www.metwashairports.com/dulles/4817.htm
Below are random items scanned from my collection of stuff; all of it is from the airport's mid life (late 1980's). Of interest is the plan for two 24 gate midfield concourses, with the potential for up to 4 more. This was of course revised and evolved into the A and B concourses.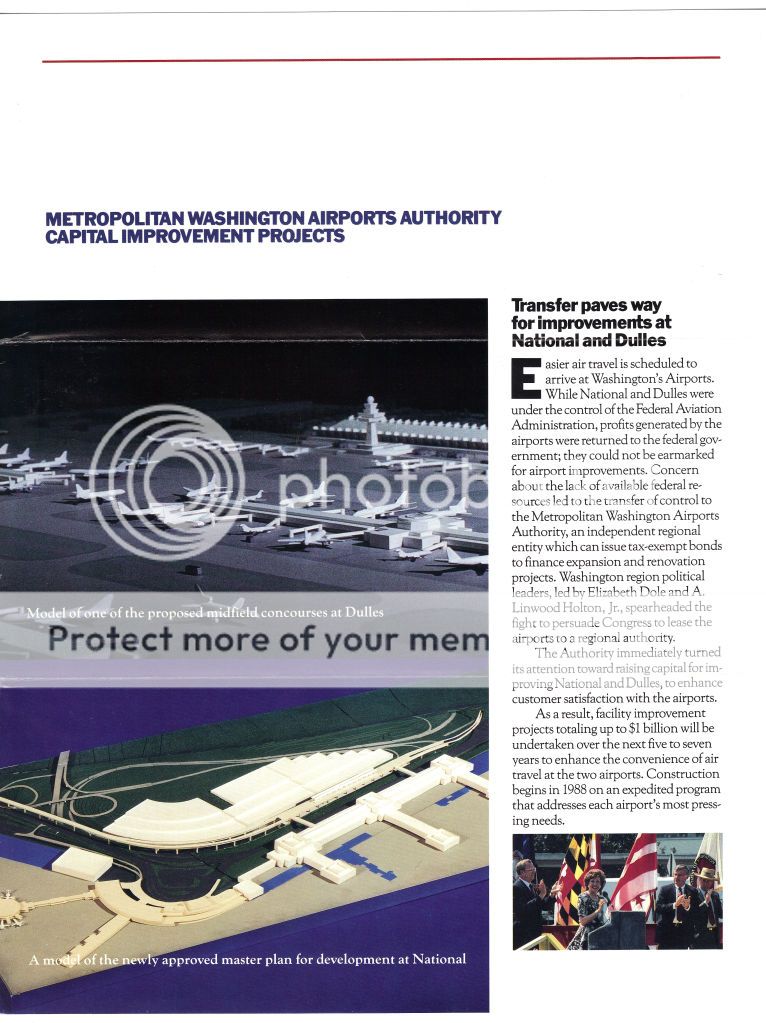 A few pics as well from the same era. These were taken from the open air observation deck that was once at the base of the tower.