Quoting nickofatlanta (Reply 1):
If this still occurs, I'm thinking it would happen on a Sunday between VA's arrival late on Sat nights from SYD and departure on Monday mornings back to SYD.
It would appear to be the case, flights in June are still showing the following:
Quote:
Please note

On your selected day of travel, Kuala Lumpur to Abu Dhabi (EY411) and Abu Dhabi to Kuala Lumpur (EY418) flights are operated by our codeshare partner Virgin Australia's aircraft and crew
This is for 16JUN13: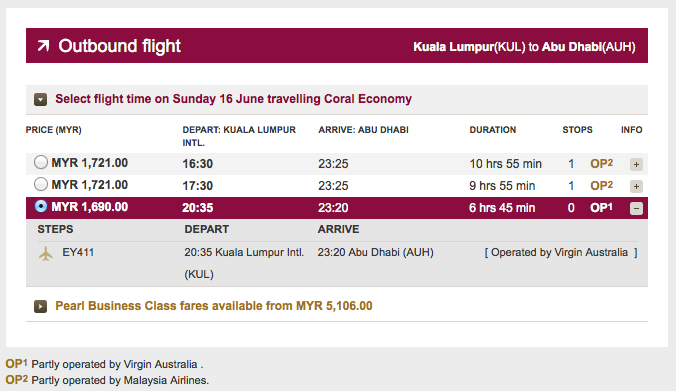 On the subject of Virgin Australia and their 777-300ERs, VH-VPD positioned to Singapore from Sydney on 02FEB13 as VA9943. It might be safe to say that this Aircraft is in Singapore for a repaint..