I'm flying IAD-PEK in August on United's 777 in business class. I was kind of shocked to see the 2-4-2 configuration they have on the 777. Kind of like economy class... I really wanted to get a window seat, but with the way those seats look on photos, I can't get out of the window seat without asking the person in the aisle to get up. I don't want to be stuck in the window seat for 14 hours.
Anyway, I've noticed that seat 6B shows as unavailable on United's seat map (it couldn't have been reserved by another passenger as I booked this flight on miles, literally hours after it went on sale). When I pull up the itinerary on Lufthansa's site, the seat is missing altogether.
Does this mean they don't fill this seat with a passenger? Maybe crew rest? Can I safely select 6A and hava an empty seat next to me, or what will happen?
Any other suggestions for selecting my seat?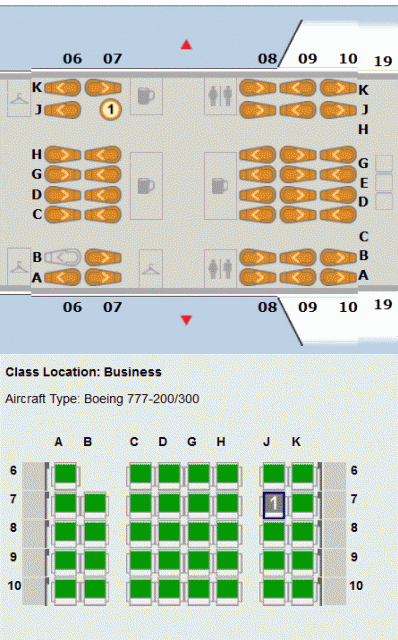 Thanks for your help!
Soren