Ok so a small story, a few weeks ago i was spotting in AMS, like i usually do on the weekends, i limit myself to the plaza because having no transport, its the most easily accesible, i normally eat my saturday lunches there while smelling the nice smell of jet fuel.
So anyways, the other day, this MD11 was pushing back for departure, and i noticed a small door/flap open on the left forward side of the fuselage, not thinking much of it, i carried on looking the the beautiful machine.
They pushed back, started engines, and started taxiing with that door/flap open. It was at that point that i felt that maybe something was wrong, why was that little door open! It really seemed odd!
I watched her taxi by, all along with that flap open, and i seriously contemplated calling someone to check whether that door was supposed to be open or whether someone had forgot it. There was a big conflict in my head, because if you logically think about it, if something like a door or a flap had been left open, it would surely show somewhere in the flight deck!
After alot of pondering, and after dialling (but not pressing call) for the airport authorities number, it left, and i didnt do anything.
For a number of reasons, i dont know jack about the procedure for the MD11, if i had called it would have caused alot of panic and unnecessary cost and delay for the airline, etc, etc.
I am just sharing this because i have never before felt that something was "wrong"! Its hard to explain, but then i came home and checked my earlier photographs of KL MD11's leaving, and infact all of them have this door/flap open! Here are a few pics to enlighten you on what the hell im talking about!
Have you ever experienced anything of the sort? Spotters can help avert a few accidents, but i feel me calling the authorities would have been downright wrong, what do you think?
Regards
Nitin
The Plane: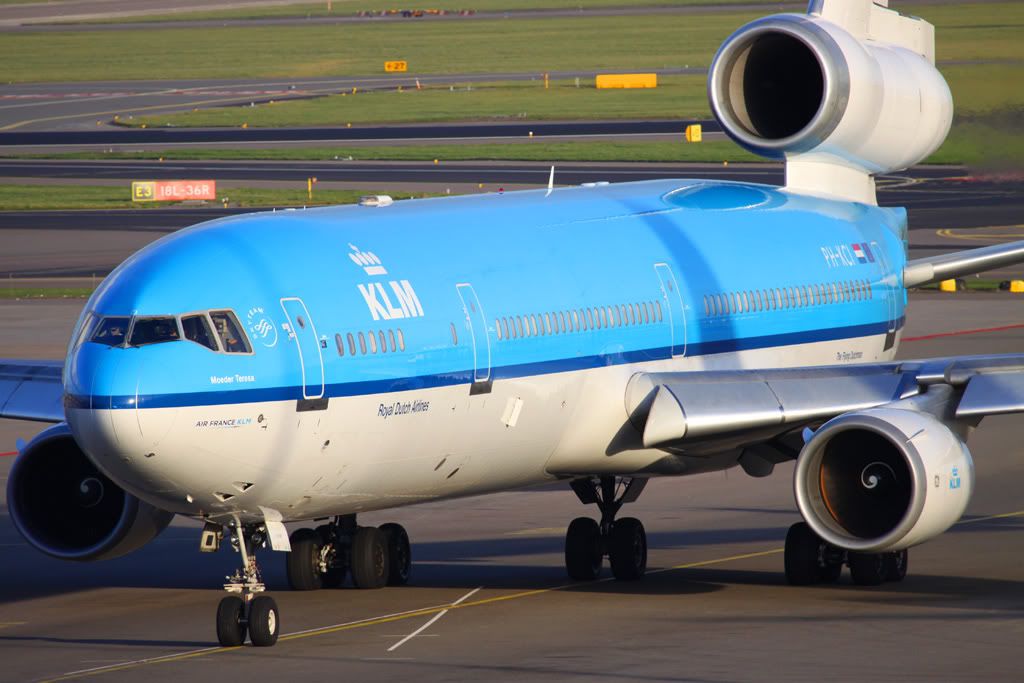 The Flap: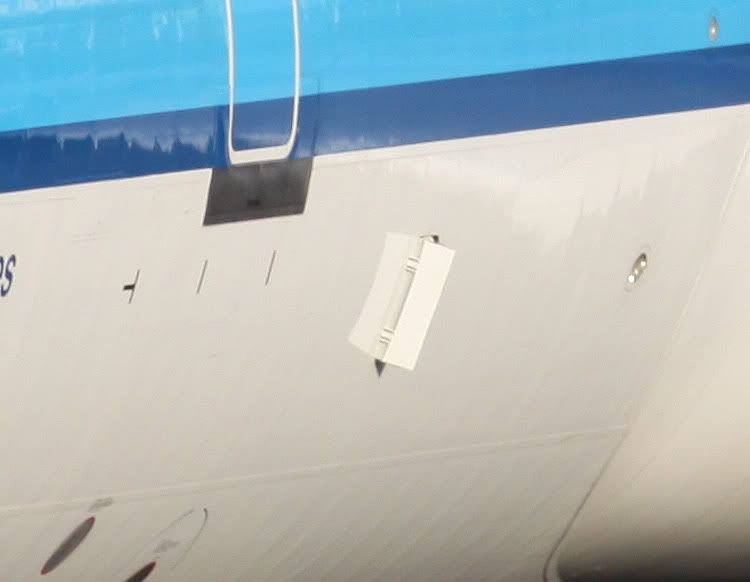 Oh and can someone tell me what this flap is used for?