Hi all,
I thought it might be interesting to start this thread and see what all the pilots out there are carrying with them in their bag. It doesn't matter whether you're a student pilot, an ATP or somewhere in between.
I decided to take a couple photos too, since a picture's worth a thousand words.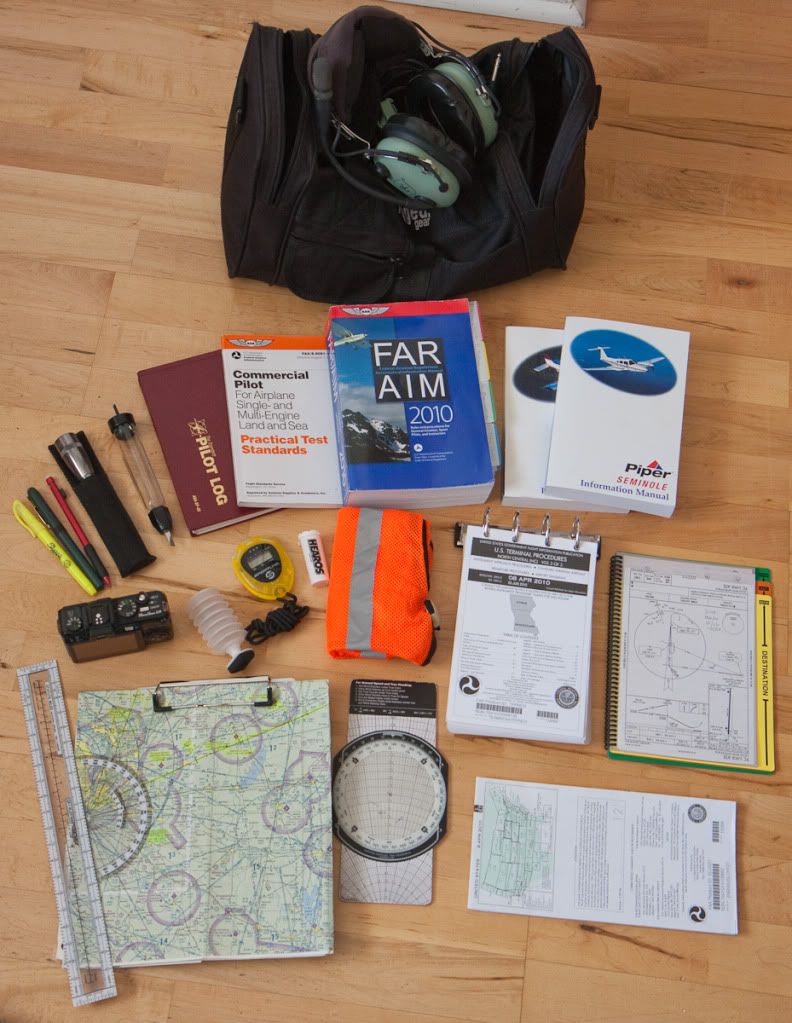 In my bag:
Headset
Logbook
Applicable FAA PTS (currently working on Commercial AMEL)
FAR/AIM
POH for plane(s) currently flying (for me it's the Arrow and Seminole)
Sporty's kneeboard with handy facts printed on it
Sectional, terminal area, and L-charts
U.S. Terminal Procedures
IFR Flight File w/commonly-used IAPs
E6B
Plotter
Pens, pencils, and highlighter
Fuel tester
Stall warning horn tester for reed-type systems
Flashlight with red and white lenses
Timer
Earplugs
Hi-vis orange vest
Camera
Now it's your turn!