Some new screenshots - Enjoy!
First off is a QR A330-200 landing at DOH. This shot is the aircraft over the Qatari town of Al-Wakrah, only a few kilometers south of Doha: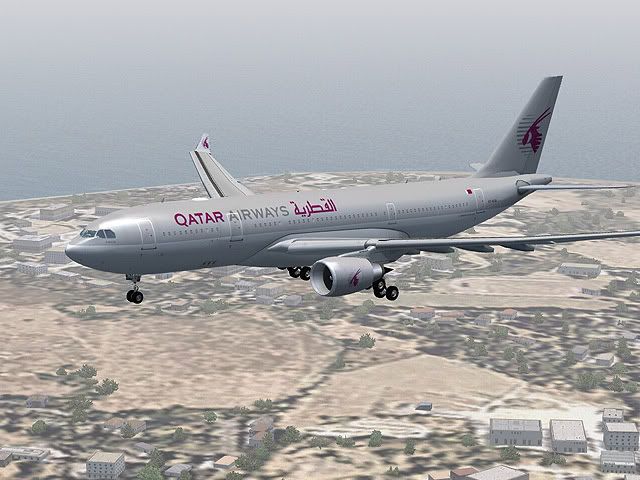 Lining up with the runway, with a bit of a strong crosswind: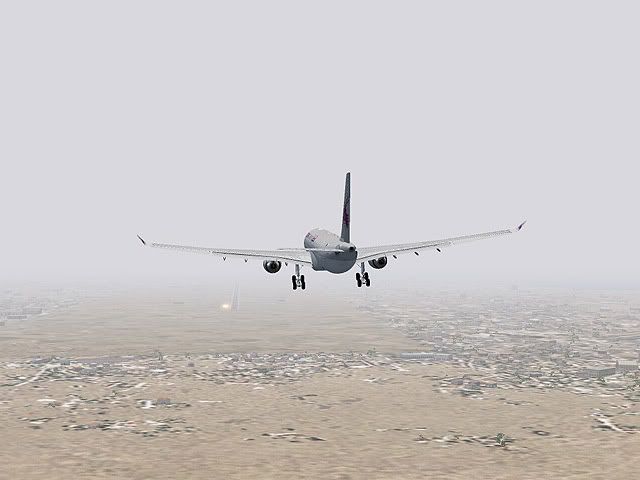 Touchdown: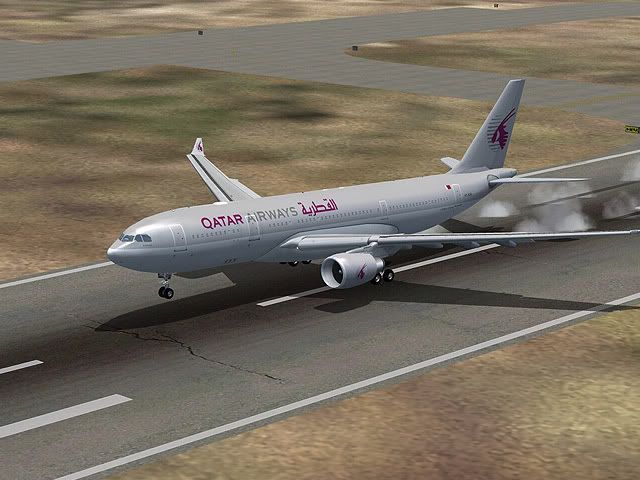 This was the view at the gates in DOH. The A300 you see is painted by myself as part of a project I am working on (I am painting the entire QR fleet). All comments & suggestions welcome!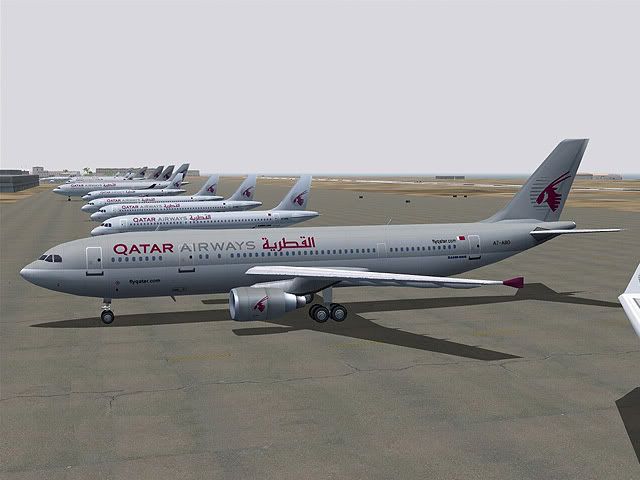 EDIT:
There are about 7 more shots, but I can't post them because the A.Net acronyms keep ruining the images, I will post them after I rename them soon.
[Edited 2005-05-17 12:11:09]