Hello all,
Was surfing through the
San Francisco International Airport Webpage
and found a really cool flight tracker for aircraft in the SFO area. Shows speed and alt. along with live time updates as the aircraft moves along. Much faster than FBOweb.com but only for the SFO area. Few screen shots for those who want to see before clicking. Warning, it does freeze up if you are not patent with it.
Thanks again!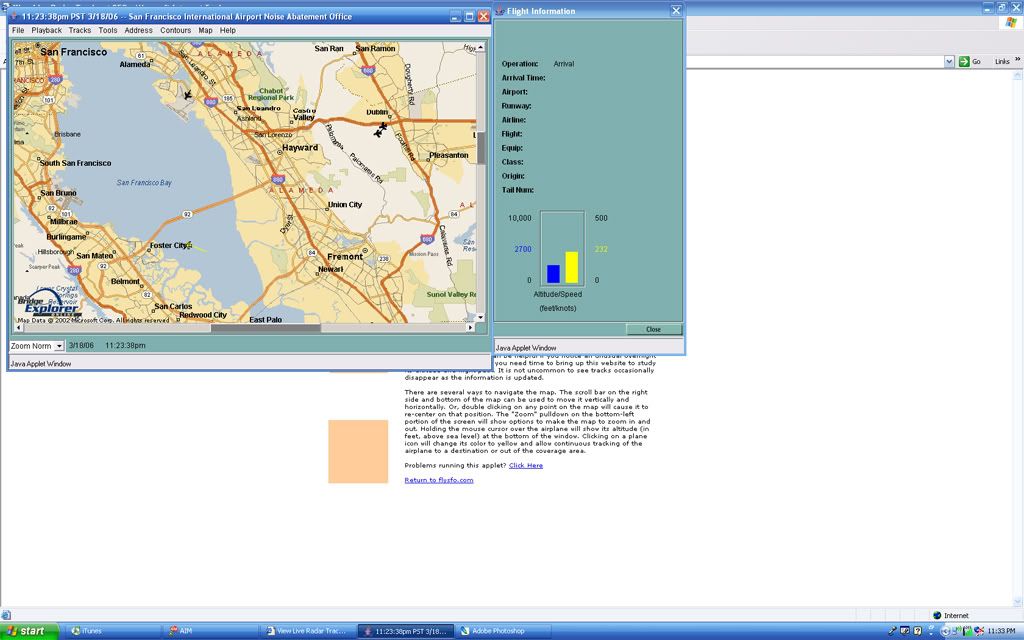 Matt