Hi guys.
The sentence below is one of the hints for getting photos accepted from the Photo Upload Page ........
"Upload your best shots only. Out of a group of similar shots, choose the best."
Do you think the word similar in this case only aplies to several shots from similar angles? Do the words ... "choose the best" ... mean only send in the best
one
or could it mean a few?
I'm asking this because I have 4 photos (of many) I took last weekend of an Antonov AN-2, and I believe a few of them are good enough to get accepted (wishful thinking!
). They are from different angles around the aircraft and some are close-up shots.
Would it be OK to send in 4 shots of this AN-2 at the same time and send a message to the screeners with each photo that says it's #2 of 4 shots for example?
I figure this way the screeners can decide which of the 4 shots is the best, and then decide if they want any of them.
Is this method of uploading photos OK?
Here's one of the shots I'm considering that doesn't show the registration, etc. Do you guys think I should include it?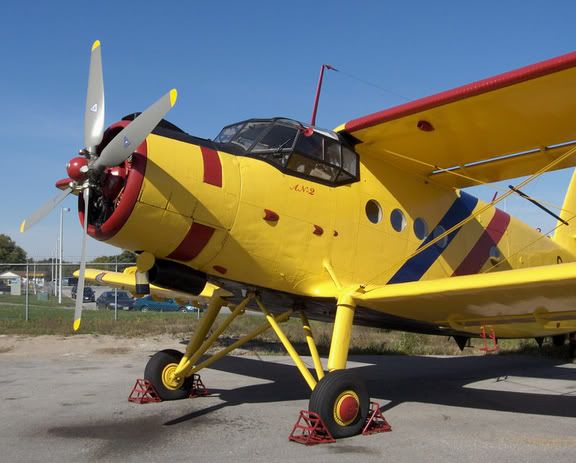 Thanks,
Chris