Good morning , afternoon or night! I have a pure photography question. Not asking you whether it will get accepted by A.NET or not, infact i am not even concerned with that. IMHO, this section of the forum is just full of that and the real photography interest has kind of died. Anyways, i have taken a few shots of a TG 744 today when the sun was setting. As you will see they are shitty and grainy and full of noise.
Please tell me what i am doing wrong. I love this kind of photography of capturing planes at their cruise altitude. HELP!
1.
1/60, 7.1, ISO 100
2.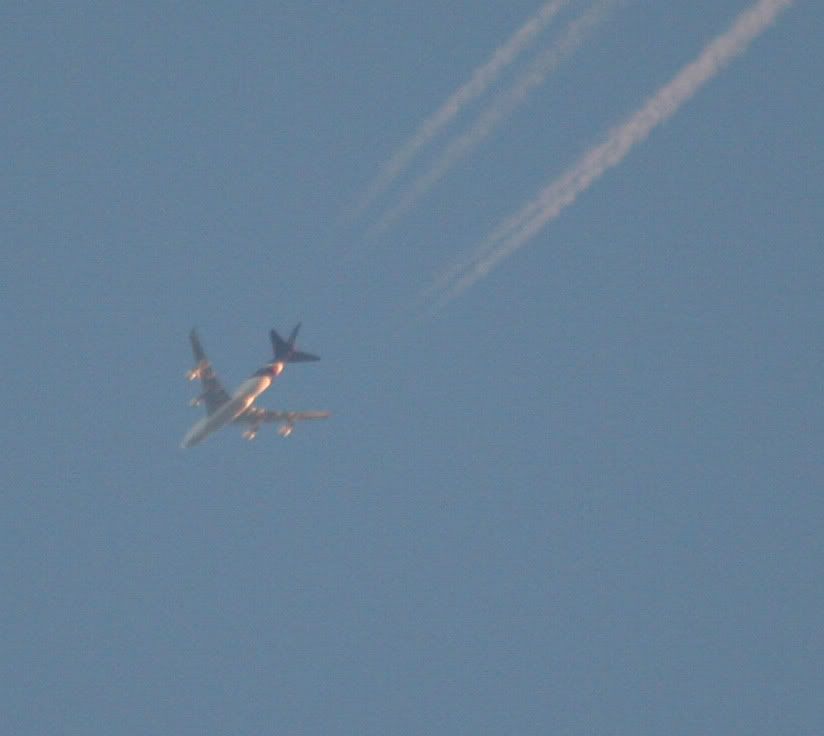 1/125, 5.6, ISO 400
I have written the settings at which they were taken, maybe it can help understanding my situation. I use the 350D with the 70-300mm IS USM.
Thanks alot
Nitin
[Edited 2006-04-24 21:53:36]