I guess it's one of the biggest challenges out there: bouncing around in a small aircraft (at the controls), and trying to take pictures of far objects on the ground in the dark. The biggest challenge I have had was to take a focused picture of runway lights in pitch black on final.
Last Sunday, me and my gf were flying at dusk (around end of twilight, after sunset), when the memory card in my gf's camera, which I considered one of the slowest and laggiest point&shoot I ever saw, became full. At that point we switched to my pricier and far more precious in my opinion Sony DSC-W5, which is also a point&shoot 5Mp from 3 years back.
Well surprise surprise, my camera performed far worse than my gf's casio and couldn't handle [censored], eventhough I didn't have the time to try it myself whcih I'm sure would have been more fair. Both cameras are in the same family, although mine is slightly pricier. Here's a difference:
My gf's casio: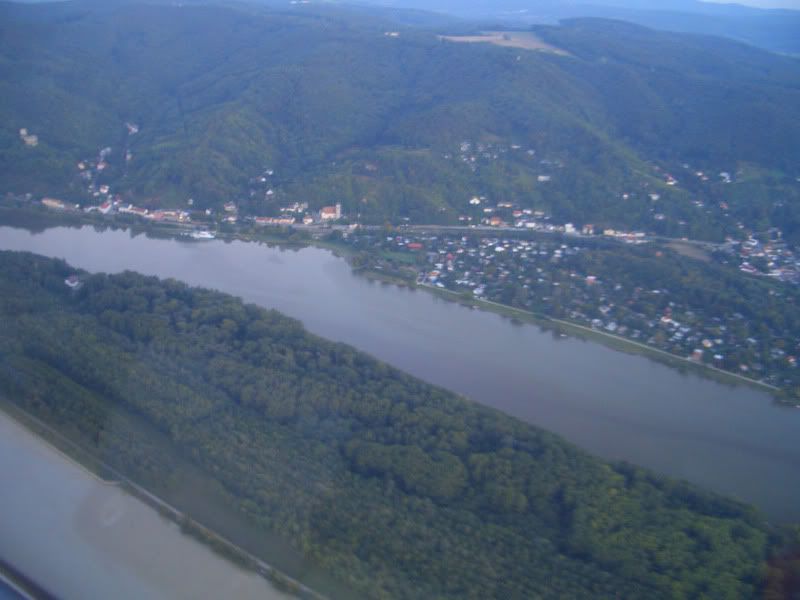 Around the same time, switching cameras, my sony, with its typical less lively and "colder" colours:
The difference in pictures may not be obvious but I have a dozen like the first above and a dozen like the second and the difference is striking.
I loved my camera till now, and found it awesome. Here's what it can do at night with the right settings (still pictures though):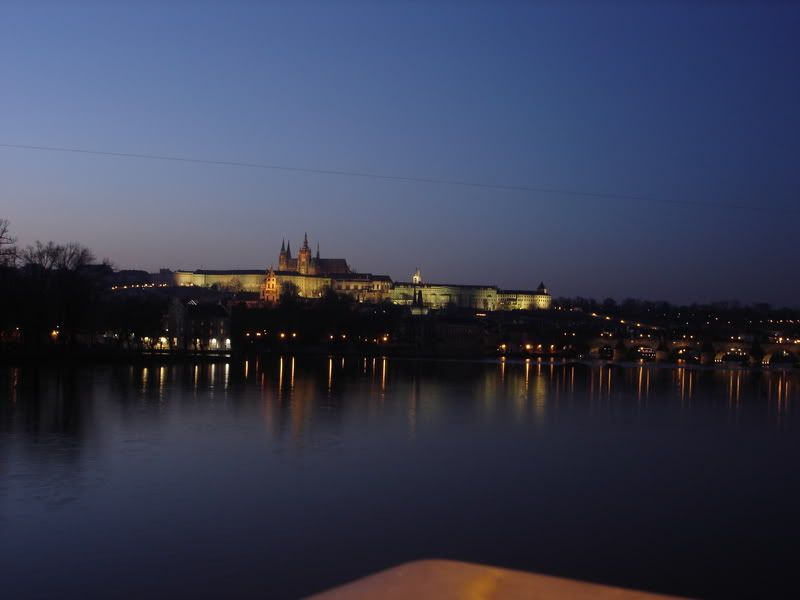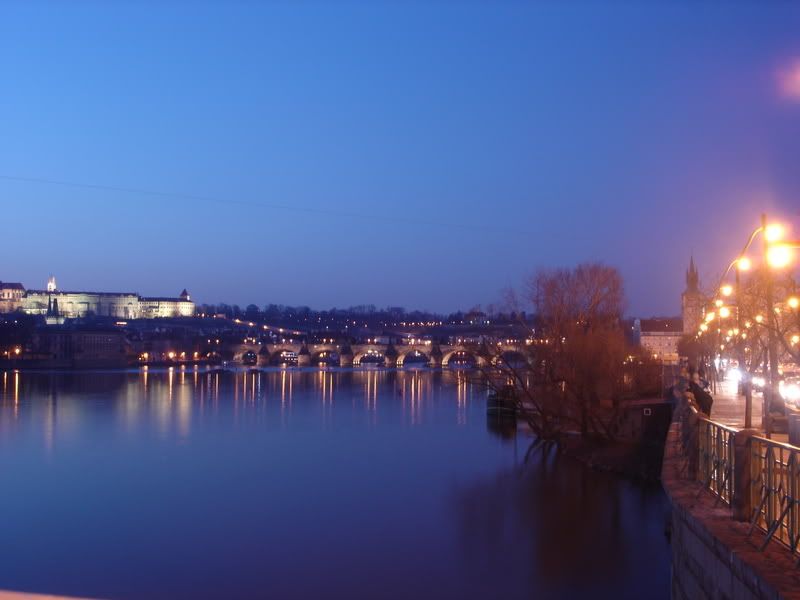 However, when I ask for photography from an aircraft in the dark, my question is, am I in SLR territory? Is it over, I need to buy a Canon 350 (or Nikon's equivalent), or is there a more compact alternative?
With all the gear one needs to carry to fly, the last thing one needs is to worry about precious photographic equipment. I love the fact that I never really cared for my Sony, it's rugged and old, and has seemlessly taken the most amazing pictures till now.
Kay