Jan 18th, 2005
MDW-ATL DL #433 6AM
N3754A B737-832
MDW.GUIDO.BNA.RMG2.ATL
Trip time: 1 hr 22 min and 52 sec
Tkof rwy: 22L Lndg rwy: 8L.
View Large
View Medium


Photo © Jeremy Irish/Cactus Wings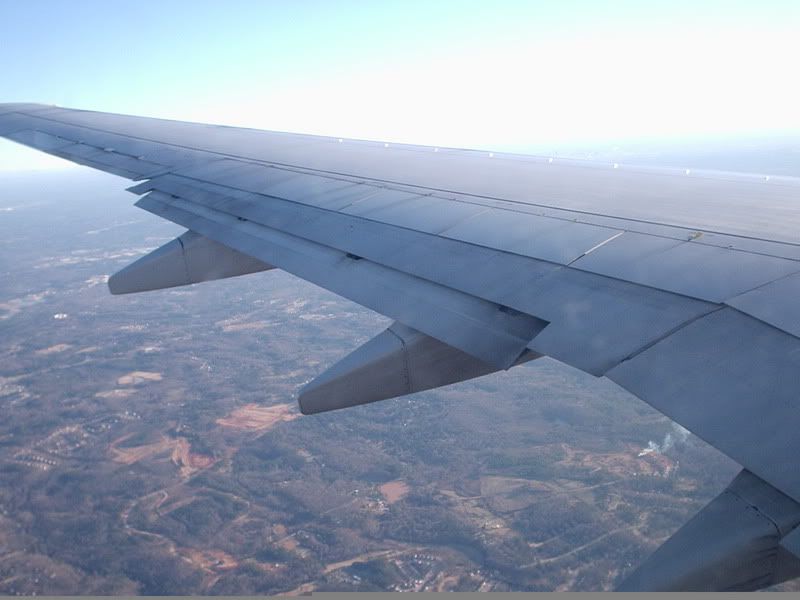 I woke up at 2:45 AM,drove to the airport and parked at long term parking
lot. I took the bus shuttle to the terminal. As I was on my way to the terminal I noticed that I forgot to bring my binoculars :I arrived with my preboarding pass and checked my luggage in. I then proceeded to the TSA Security checkpoint. The line was not long at all and it took me a minimal amount of time to complete it. After clearing security I became nervous I would miss my connecting flight in Atlanta because my flight to Atlanta was late. I spoke with a friend of mine from Airliners.Net via AOL Instant Messenger Sidekick from my cell phone. He advised me that Delta's flight arrived very late the previous night at 1:09AM MDW Time so the crews and had to sleep short hours at hotel near MDW. They got to the airport around 6:15 AM, however my flight was supposed to takeoff at 6:00 AM. They announced that we would be taking off at 6:39 AM. We boarded the aircraft as I went into the cockpit and spoke with Captain in reference to some detail flight information. I was seated in Row 25A . Earliar that morning around 2:50 AM I had checked in from my home computer as I was assigned to Seat 20A. I discovered that plane doesn't have a first class section and is in an all coach configuration. I decided to change to Seat 25A so I could avoid sitting over the wing. The aircraft pushed back as we taxied to Runway 22 Left and had a great takeoff as the sun started to rise. Takeoff on sunrise was absolutely beautiful. The flight was smooth all the way to Atlanta. When we approached the Greater Atlanta Metro Area we were put in a holding pattern over Rome, Georgia before approaching Atlanta on Runway 8 Left. I was shocked to see a former Delta Air Lines McDonnell Douglas MD11 parked on the north ramp. I thought they sent all of their former MD11's to YMQ or GYR. (I have already posted this question on Airliners.Net). We arrived Atlanta as I had a 30 minute layover. I wasn't worried about missing my flight as I made to E11 from B31.
Jan 18th, 2005
ATL-FLL DL #1127 958AM
N835MH B767-432
ATL.TAY.TEPEE.RSW.FORTL4.FLL
Trip time: 1 hr 17 min and 01 sec
Tkof rwy: 9L Lndg rwy: 9L.
View Large
View Medium


Photo © Stuart Haigh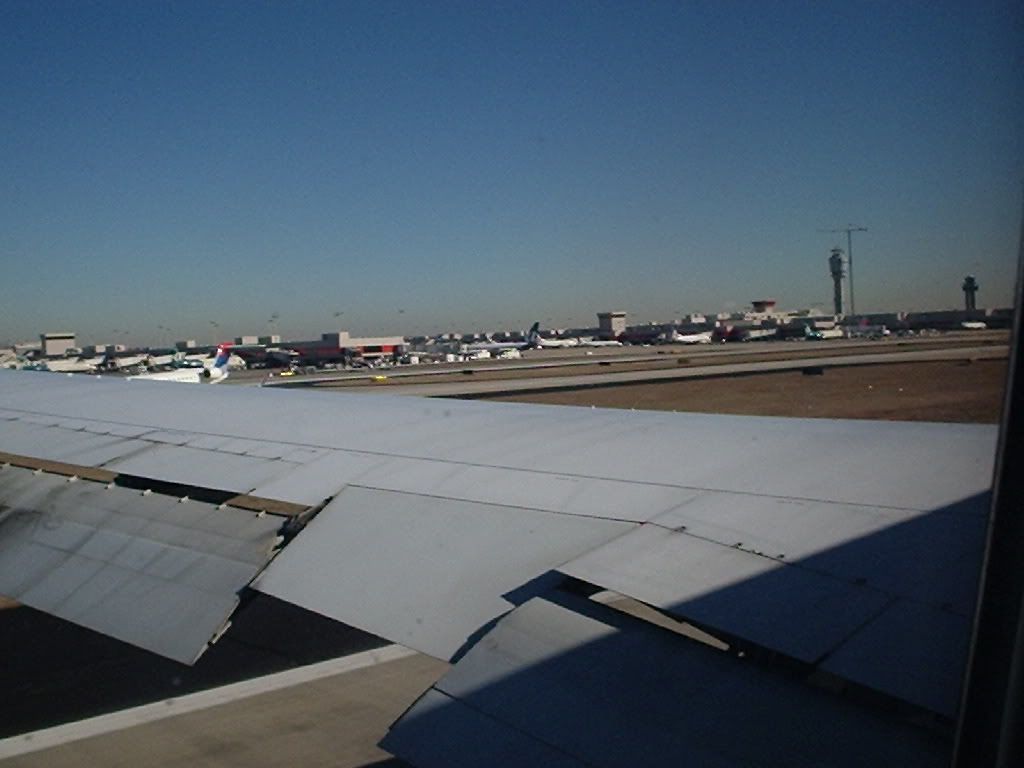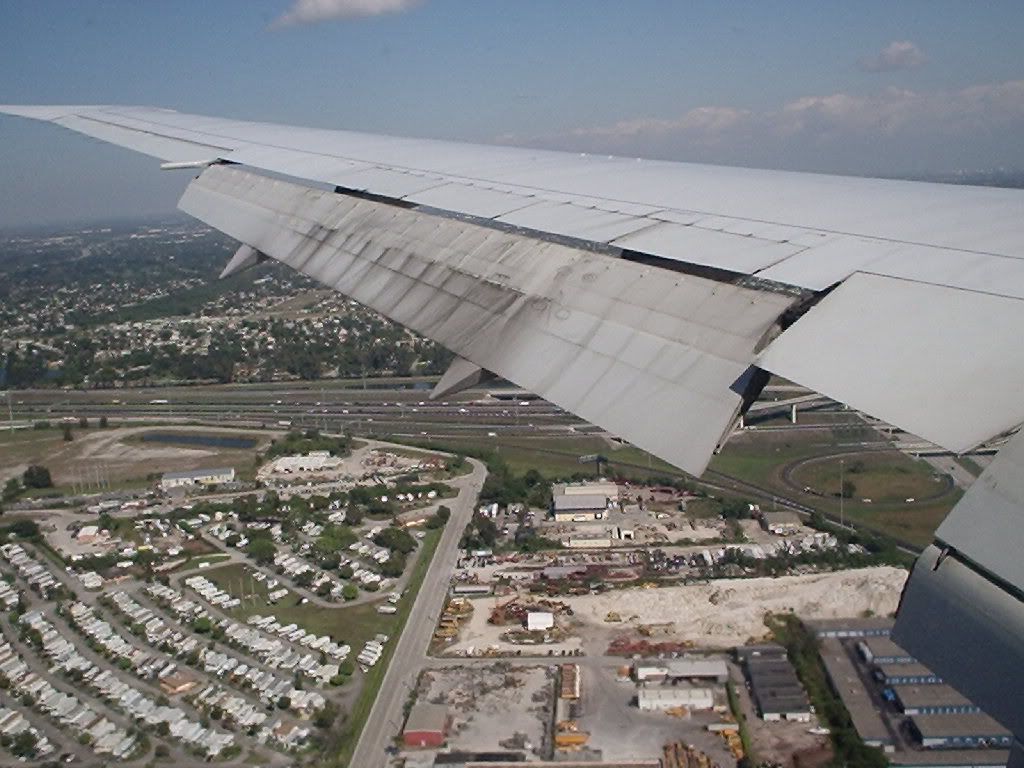 I boarded the aircraft without incident. I asked one of the Flight Attendant permission to enter the cockpit. She led me to the cockpit and I spoke with Captain and First Officer for a couple minutes. It was pleasure talk with them reference flight details. I made my way to seat 37A . The seat next to me was empty so I had extra room. The aircraft pushed back on time as we taxiied to Runway 9 Left. We had a smooth takeoff as we climbed to the east. I took out my laptop computer to track my flight using a GPS. I watched the track and it was extremely good as was the weather all the way to Ft. Lauderdale. We started our descent and started our final approach into Ft. Lauderdale. Before touchdown I noticed a small plane fly under us with a banner ads which was cool to see. We touched down at Ft. Lauderdale in a slight crosswind that made it slightly rough. We taxiied to Gate D8 and de-boarded the aircraft. I made my way to the rental car center and then drove to my hotel. I then went to shop, eat and relax. While I was in Ft. Lauderdale I went out the bars, went to a shopping mall plaza, and spotted aircraft for a short time. Out to the bars. All day on Wednesday shopping mall, plaza, and spotting planes in a short time. I noticed a Focus Air Boeing 747-300 parked at Ft. Lauderdale. I could hear a loudspeaker from the tower radio in the area so spotters could hear what kind of operations/traffic is going on. This was very cool although I could not hear everything. On Thursday morning I returned my rental car and proceeded to the terminal.
Jan 20th, 2005
FLL-ATL DL #341 1255PM N829MH B767-432 (Gosh, This was I flew first time on 767-400 on Sep 29 2001)
FLL.ORL.CRG.AMG.SINCA2.ATL
Trip time: 1 hr 29 min and 32 sec
Tkof rwy: 27R Lndg rwy: 27L.
View Large
View Medium


Photo © Kyle Donagher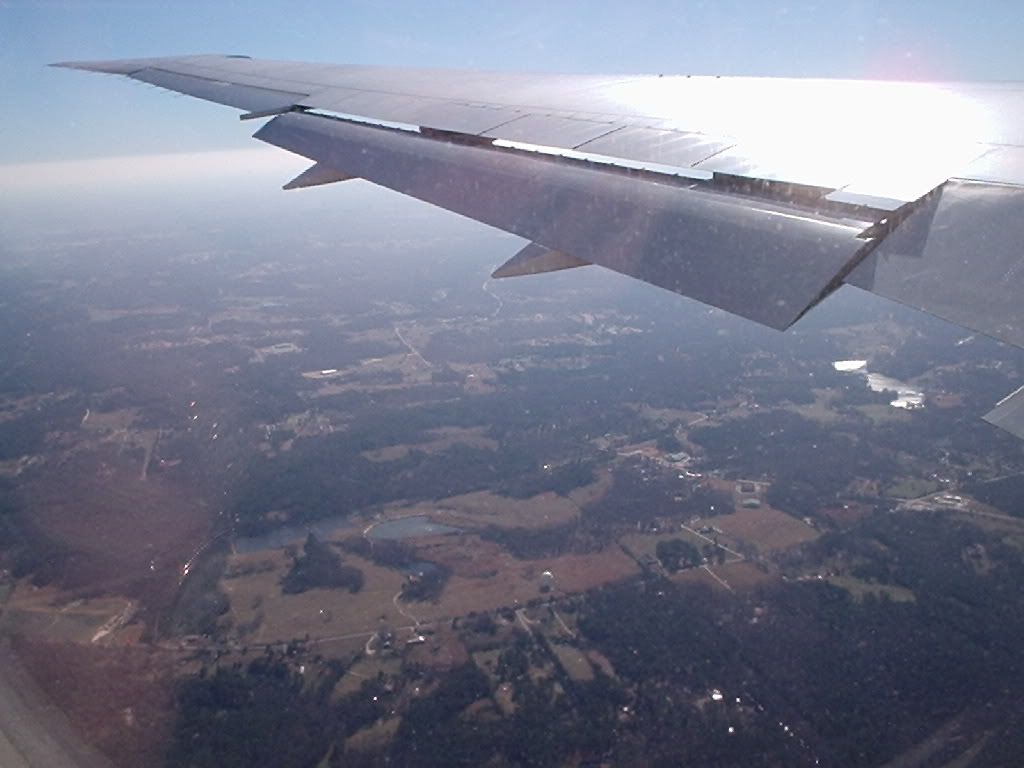 I boarded the aircraft as I asked one of the Flight Attendants if I could
visit the cockpit. The Flight Attendant said yes and escorted me into the
cockpit. As I stepped into the cockpit I noticed a male subject sitting in
the jumpseat. I later learned that he is a Flight Manager for the Federal
Aviation Administration (FAA) and decided to ride in the jumpseat for personel enjoyment. I chatted with him for about 15 minutes as it was a very good conversation. I then made my way to seat 37A. Their was a male subject sitting beside of me but he didn't bother me. We pushed back on-time and tookoff ftom Ft. Lauderdale to the west which was the first time I had taken off westbound in years. first time ever I had take off on west bound in FLL for years. The flight was smooth as I tuned into my laptop to track the flight. As we arrived into the Greater Atlanta Metro Area the flight became bumpy. . You will see the video of the landing in the attached file. We touched down and taxiied to Gate T5. I had plenty of time to connect my next flight at Gate B11. I walked all the way without takiing the train since it was crowded. I really did not mind walking.
Jan 20th, 2005
ATL-MDW DL #842 338PM
N3736C B737-832
ATL.NOONE.IIU.BVT2.MDW
Trip time: 1 hr 39 min and 57 sec
Tkof rwy: 26L Lndg rwy: 4R.
View Large
View Medium


Photo © Alastair T. Gardiner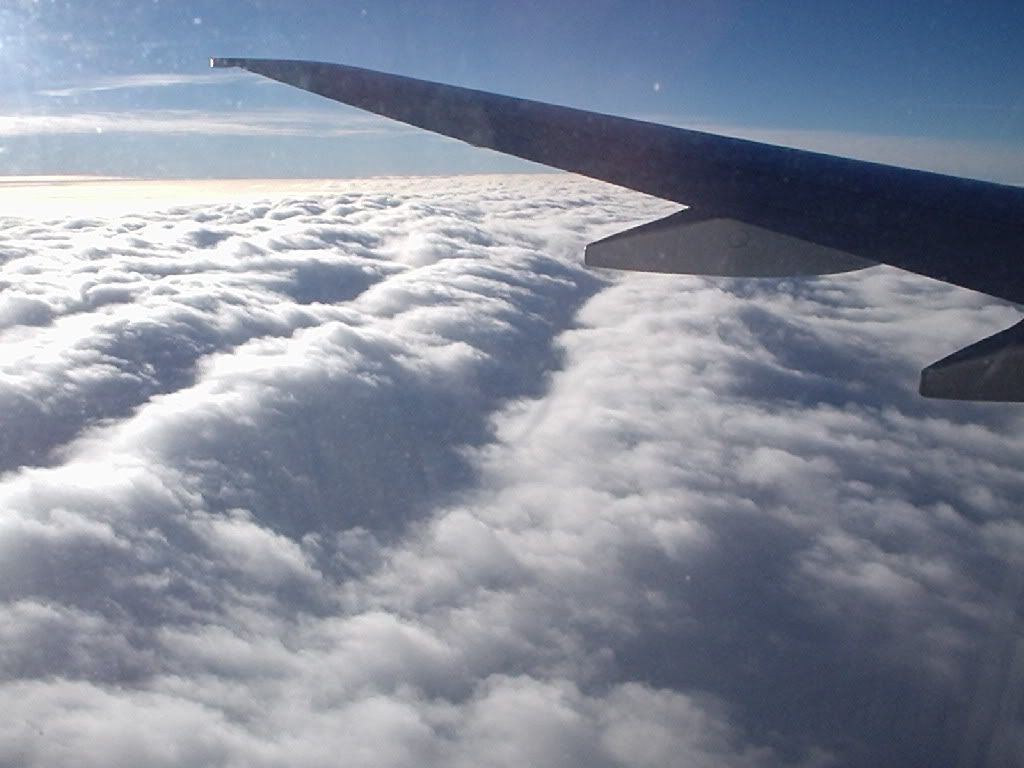 I boarded the aircraft and recieved permission from one of the Flight
Attendants to enter the cockpit. I entered the cockpit and had a short
conversation with the Pilot and First Officer. I was very pleased that they
were very nice. I then proceeded to seat 22A. Nobody was in the seat bside me however their was a male subject sitting in the aisle empty. I also noticed the middle seat was empty, which is a good thing. The aircraft pushed back about 2 or 4 minutes early before departure time. LOL! We taxied to to Runway 26 Left without incident. I had just stopped video taping when a Delta Air Lines Boeing 777 swooshed in and landed on 26 Left . I hurried to try to tape it however I only was able to film it from a distance LOL! Takeoff was smooth and didn't have any incidents.Shortly after takeoff I filmed the ramp action at Hartsfield-Jackson Int'l Airport which looked really cool. I took my laptop and started tracking our flight as a shadow casted over the aircraft. I thought it could be an aircraft above of us. I kept looking and noticed it was another aircraft as it flew over us very fast. I was unable to determine the type of aircraft or airline because of the sun being direcly in my eyes. I was able to see the jet contrails that looked really cool. The weather was overcast all the way into the Greater Chicagoland Metro Area. I watched the flight tracking since their was no land/scenery to see. As we descended into the Chicago Area around sundown I noticed that it was snowing which gave us an awesome view. The Pilots put the landing hear down as well as the flaps to touchdown on Runway 4 Right. I filmed landing with snowing blowing from the engine during reverse thrust. This was an awesome view and I was not nervous during a snowfall landing. I have been through snowfall landings a couple other times and we didn't have any incidents. Delta Air Lines service was fantastic which pleased me. I then deboarded the aircraft as I made my way to the baggage claim and took the shuttle to my car. As I arrived my car I had to sweep snow off of it. I was exhausted that night, however it was a very fun trip for me.
Thank You for reading my trip report. I also hope you enjoy the In-Flight
Videos. Unfortunately, I cannot put the post HTML for media player files upload due compliances. If you really like to see some video taping and pictures(more) please email me Big777jet@aol.com and I will send attachment files to you until Tuesday or Wednesday until I collect some email addresses so I could email at once to all of them. Thanks...
Stuart
Chicago
[Edited 2005-01-30 01:15:45]