As my last real holiday was already 10 months ago, I was really looking forward to having holidays again this June. I decided to do a trip to Japan - again, as I had already been there last year for a very short time, I simply love this country. Anyway, so here is my report:
STR-ZRH
LX1165
13 June 2005
STD: 08:20 ATD: 08:37/08:43 runway 25
STA: 09:05 ATA: 09:10/09:15 runway 14
Number of passengers Business: 10 = 100%
Number of passengers Economy: 34 = 87%
Embraer 145LU
HB-JAN
Still in Crossair livery
Delivered to Crossair 22 May 2001
View Large
View Medium


Photo © Robin Zartos
View Large
View Medium


Photo © Markus Moßhammer
I arrived at Swiss' check-in counter in Stuttgart's Terminal 3 at 07:10, only one passenger in front of me, and I had limited my baggage to only one piece which was small enough for carry-on, so I got my boarding passes very quickly. For STR-ZRH seat 1A, the last vacant seat in Business, and for ZRH-NRT I got a stand-by boarding pass for Business class (I was travelling on a stand-by ticket). After a breakfast at the bakery on arrival level, I went through security and then passport control - no queues at all, despite it was a busy monday morning. Gate number 121, on the large screens we could see N24 television with a report about the Paris Air Show and the A380. Boarding started nearly on-time, and we were soon bussed to our aircraft, HB-JAN, which was still in Crossair livery. This would be my second flight on this aircraft.
View Large
View Medium


Photo © Dion Fuchs
I left my bag as a delivery-at-aircraft, because space in the ERJ overhead lockers is limited. One female f/a on this flight, who checked each passenger's boarding pass receipt while we were boarding. Soon we all got our seats, doors were closed, engines were started, and as we rolled towards the runway, the recorded safety announcement in English language was being played, while the f/a made her safety demonstration. The male captain made his welcome announcement, informed us about the turbulences they had on their flight to STR this morning, and that he expects the same turbulences on the way back to ZRH, meaning the fasten-seat-belt signs would remain on throughout our short flight. Soon we took off from runway 25.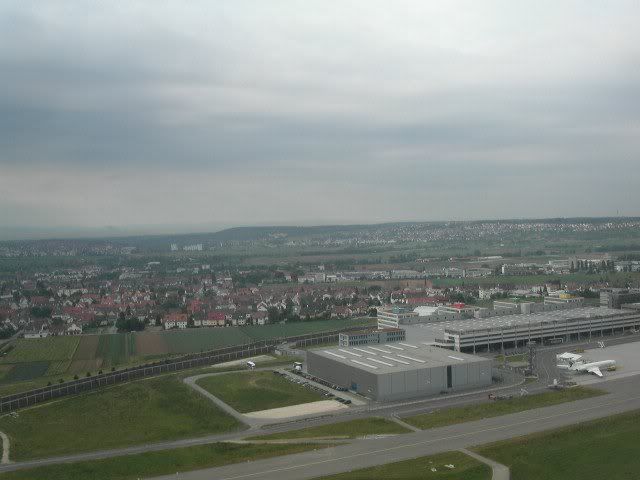 The ERJ cabin is incredibly quiet, especially when you're sitting in the front part of the aircraft. After departure, I had a nice view over Echterdingen, but unfortunately we were soon in and then above the clouds, so no more air-to-ground shots. Indeed we had some turbulences, so the f/a announced that there would be no drink service. But she came around, distributed refreshment towels, and to the Business passengers a choice betweens lots of free German, English, French or Italian newspapers, I had a "Blick", a swiss version of the German "Bild" Zeitung. Yes I know what you're going to say, but I simply don't like reading the NZZ or Tagesanzeiger, so the Blick was probably the best choice. The f/a announced the gate numbers for the connecting flights, and there were lots of connections. She made this announcement in both German and English language, so this was a rather long announcement... Small "Thank you for flying Swiss" chocolates were offered, then we already started our descent into ZRH: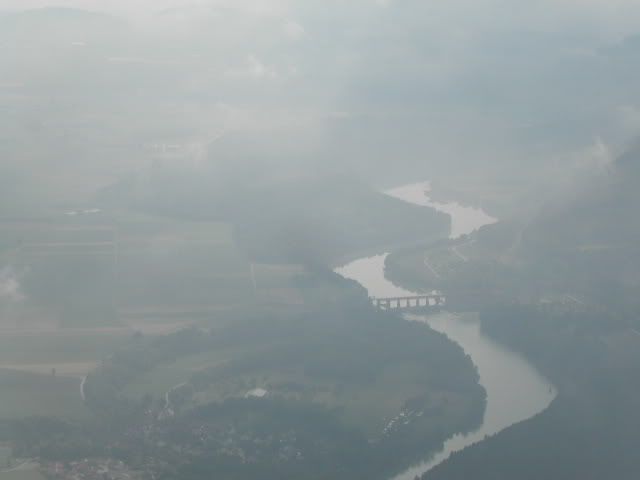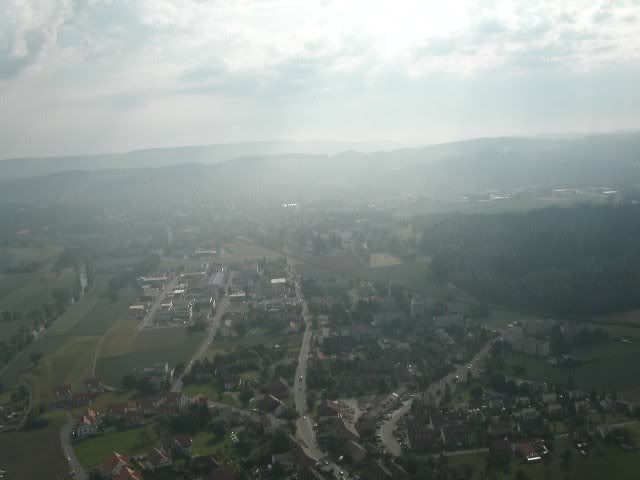 During final approach for runway 14, I noticed an advertisement for Syngenta (a swiss agricultural company) in a field: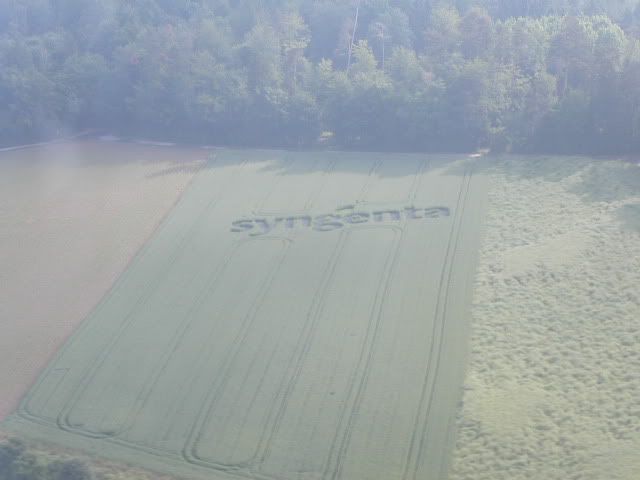 View Large
View Medium


Photo © Denis Roschlau
Landing: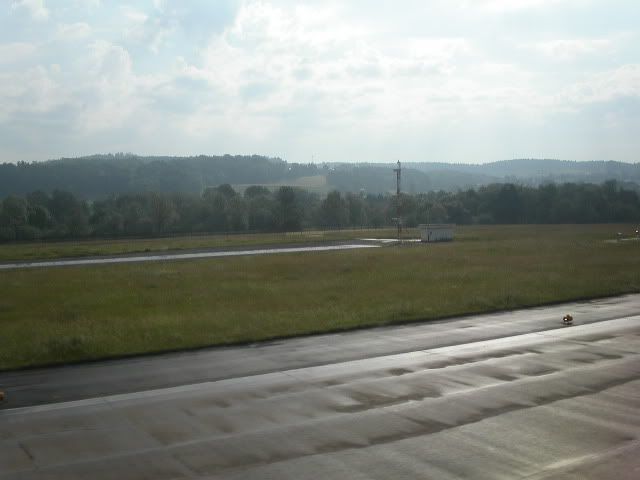 View of the apron, with mainly Swiss, Helvetic and Styrian Spirit aircraft: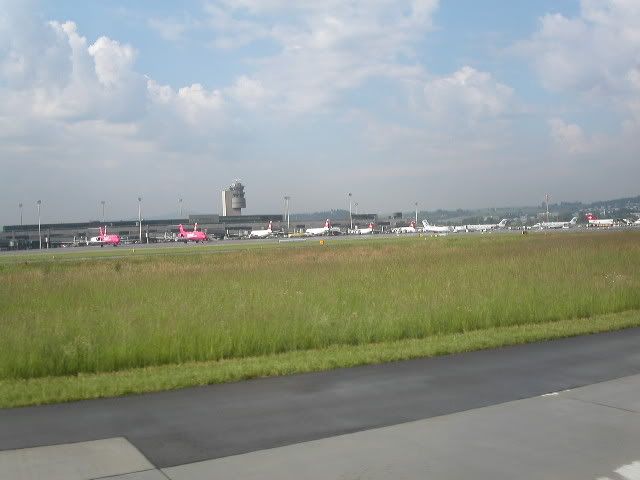 We arrived at our parking position, waited for the handbaggage to be offloaded, and then deboarded. Both the f/a and the female co-pilot were standing at the door and said good-bye to us. The end of this short but very nice flight. Before boarding the bus which took us to the A-arrivals, I took a photo of HB-JAN: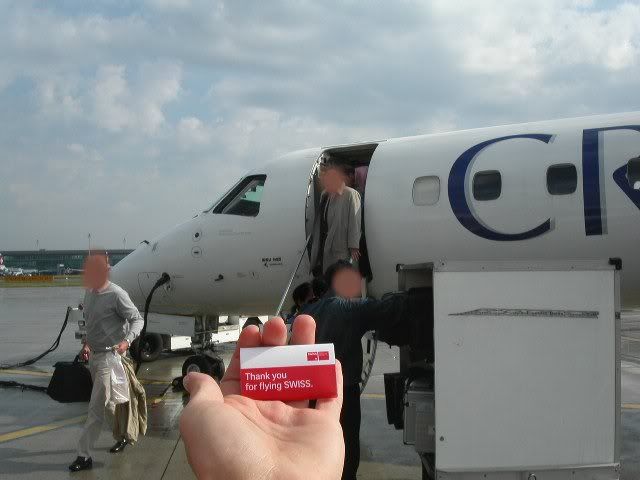 I had still about three hours until boarding for my connecting flight, so I visited the observation deck on top of the B-Gates, 2 Francs. Most of the B-Gates are no longer in use since Dock E was opened, so they're parking some day-stopping aircraft at the B-Gates: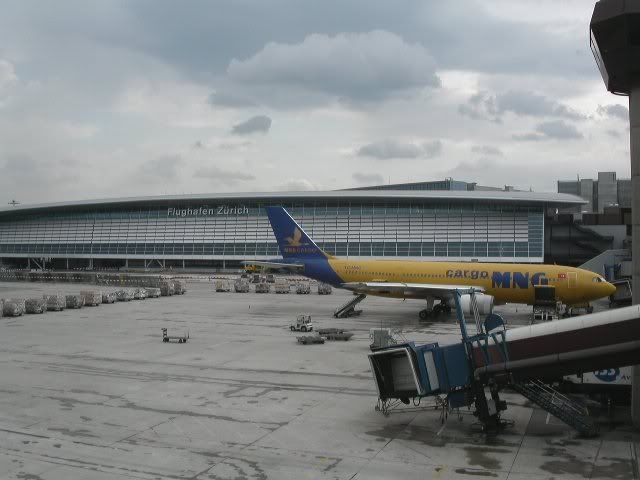 After having a meal, I left the observation deck, went through security again and walked a bit around the rather new Airside Center:
View Large
View Medium


Photo © Miguel Cláudio
ZRH-NRT
LX168
13 June 2005
STD: 13:10 ATD: 13:12/13:27 runway 16
STA: 07:55 ATA: 07:47/07:58 runway 34R(!)
Number of passengers First: 8(?) = 100%
Number of passengers Business: 48 = 100%
Number of passengers Economy: about 135 = 78%
A340-313X
HB-JMD
Delivered to Swiss December 2003
View Large
View Medium


Photo © Joseph Tonna
I took the train to Dock E where my flight to NRT would be boarding at 12:30. I still had my stand-by boarding pass, so I reported to the Japanese(!) Swissport gate agent, who also spoke Swiss-German, English and I think also French. He told me I'd have to wait a bit because Business was fully booked. So I took a seat and watched HB-JMD being readied for our flight. It would become my second flight on this aircraft. Soon boarding by seatrows began, and when the flight was closed for check-in, I was called and got my boarding pass. No no-show passengers in Business, so I got my seat in Economy, 39G, an aisle seat in the center block of the 2-4-2 configured A340.
View Large
View Medium


Photo © Christian Galliker
So I was one of the last passengers to board this flight. Free newspapers inside the jetway, and again later inside the aircraft. The cabin crew welcomed us aboard, directed everybody to their seats, I put by bag into the overhead bin and took my seat 39G. The middle seat 39F remained free, very nice. The cabin crew for Economy class consisted of two male swiss, one female swiss and one female japanese flight attendants, and they were all very friendly and motivated. Before departure, they distributed the "Alpen Rose" magazines, a kind of inflight magazine in Japanese language. The maître-de-cabine made his welcome announcement in German, English and French, and then one of the Japanese f/as made the same announcement in japanese language. As we were taxiing towards runway 16, the safety video in English language was shown on the PTVs. Then the captain made his welcome announcement and introduced the crew in German, English and French language, then a japanese f/a translated his announcement. In fact, all announcements on the whole flight were made in all four languages! Distance to NRT would be 9607km, flight time about 11:30h. We took off at 13:27, made a hard turn left and headed into eastern direction.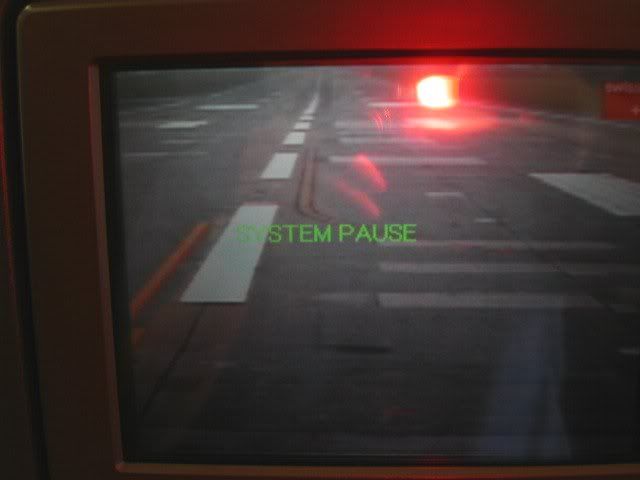 The routing:
Austria (Innsbruck-Salzburg-Linz), Czechia, Poland, Lithuania, Latvia, Estonia, Russia (St. Petersburg-North Russia/Siberia-Chabarovsk), Japanese Sea, Japan, Tokyo.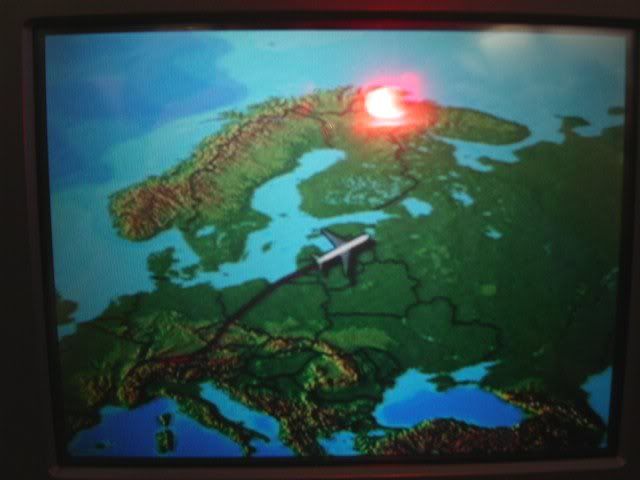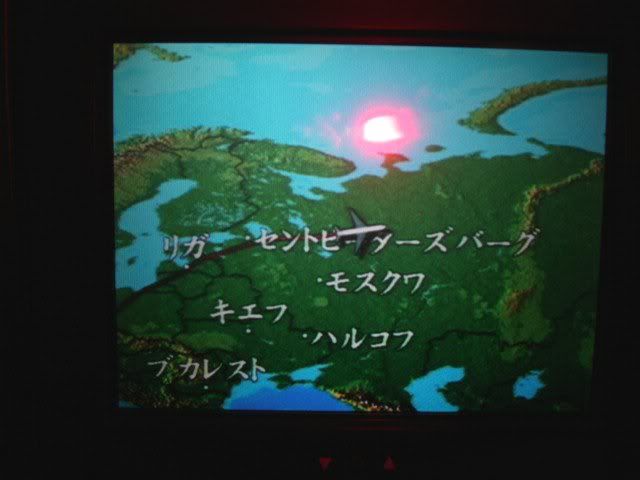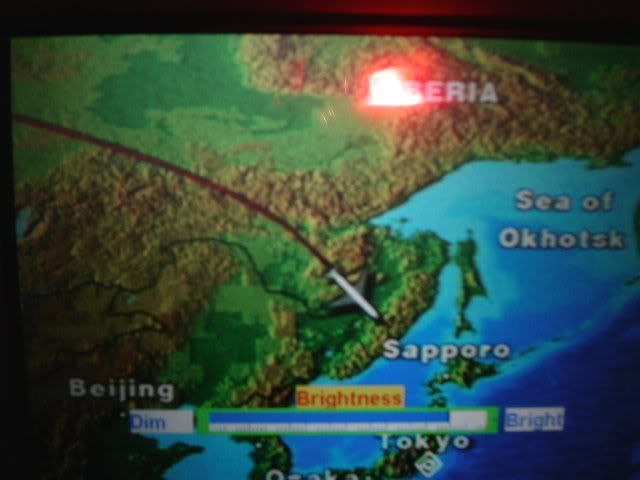 The cabin:
A very comfortable cabin on the A340, nice and comfortable seats, large overhead bins, PTV in every seat, handset inside the armrest, and I was impressed about the legspace, it didn't feel cramped at all. A pillow and a blanket on every seat. 39F reamined free, and on 39D and 39E there were two male Japanase passengers, the one on 39E took his blanket even before we had pushed back, closed his eyes, fell asleep and didn't wake up before we arrived at NRT. He didn't even wake up to recline his seat after take-off, he didn't got to toilet, nothing, he slept and slept, after 12 hours I thought he's dead or something, but no, when fasten-seat-belt signs were switched off after landing, he opened his eyes and got up. The best seat neighbour one can only have, god bless those Japanese!
39J remained free as well, but on 39K there was a maybe 25-year-old male Israeli passenger. He lowered the window shades even before departure, this alone was very annoying. But it became worse, he undressed his T-Shirt, his shoes and his socks, and now dressed with only his trousers and the blanket, he kept on trying to lay flat on his two seats - which is of course impossible, and not comfortable either, he stretched his naked feet into the aisle, and he changed position every few seconds, a real "Zappelphilipp". He kept on chewing his finger nails and then spitted it into the aisle, against the seat in front of him, against the cabin wall, everywhere. Later when the immigration cards for Japan were distributed, I became curious and had a look into his form - as profession, he wrote "salesman", now I wonder who would ever buy anything from a guy like this. A real nightmare to have a guy like this in the same row, and I was so happy not to have the seat directly next to him.
The meals:
Straight after departure there was a drink service, and an hour later with the meals another one. I had a cold Chinese tea both times - which is very popular in Japan. As for the main meal, they offered a choice between Swiss or Japanese meal. The f/a came to me and asked in English "Swiss or Japanese meal for you?" I replied in German "Kommt drauf an, was gibt's denn?" ("It depends, what is it?"), then he said: "Naja, entweder Schweizerisch oder Japanisch" ("Well, either Swiss or Japanese"). I said "Ja klar, ich mein, was *genau* gibt's denn?" (Yes, sure, I mean what *exactly* is it?") he replied "Achso. Naja eigentlich ist beides Chicken" ("Well, it's both chicken"). Don't get me wrong, this f/a was very friendly and professional, it's just this conversation about the meal which was a bit strange. I had the Japanese style chicken, with rice, peas, egg, prawns, mushrooms and carrot and this red Japanese stuff which looks like "Rote Beete" (beetroot) but tastes totally different, you get it with nearly all Japanese meals. In addition to that, there was a salad and dressing, a roll with butter and cheese, and for dessert a "Karameltöpfli". It all tasted very good, on the photo it might look like a very small portion, but it was more than enough. Also, note the metal cutlery: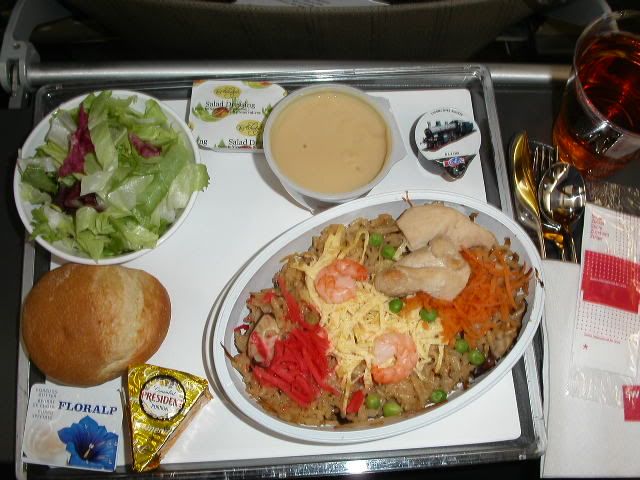 Later they came around with cheese sandwiches, but I didn't take a photo because all window shades were lowered at this time, it was night inside the cabin and most passengers slept (although it never became really dark outside), and I didn't want to disturb anybody with my camera flash, which I hadn't figured out yet how to switch it off. But I think you all know what a cheese sandwich looks like anyway.
Later again, they came around with the famous "Mövenpick" icecream which is served on most of Swiss' longhaul flights. This time it was strawberry icecream, very nice touch of Swiss I have to say!
Then before landing we got breakfast - a croissant, a roll, butter, two different cheeses, jam and a raspberry yoghurt: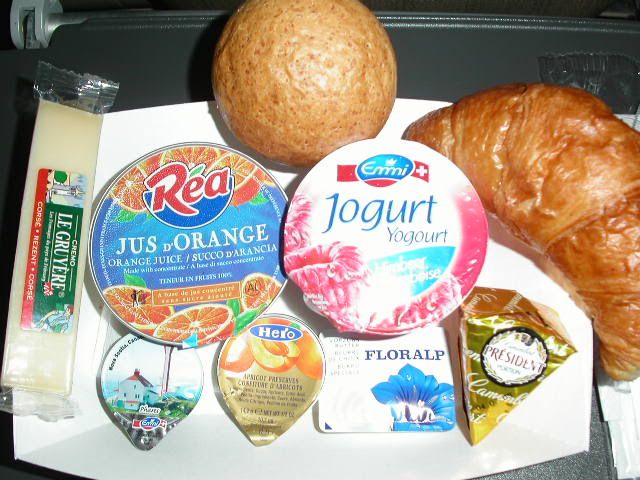 In addition to all this, they frequently came around with water bottles (at least twice every hour), and in the rear galley you could help yourself with all kind of beverages, chocolates, surplus sandwiches and icecreams, soups, ... All in all a great catering on this flight!
The inflight entertainment
This was my first flight on the Swiss A340 Economy class. I knew they had PTVs, but I didn't know they have video on audio on-demand even in economy, so I was very impressed. After take-off, they showed some Swiss advertising, an English program about environmentally-friendly Switzerland, then Japanese news, then the interactive program was started: You have a choice of several different movies in different languages, sitcoms, documentaries, ... I watched the movie
Be cool!
featuring Ambassador John Travolta, Dany deVito and even Christina Milian!! This movie was so funny, I watched it twice! Among the sitcoms, there was a sitcom called "Joey" which is apparently a spin-off of "Friends", but unfortunately not half as funny, or was it only this very episode? I don't know.
The audio-on-demand comprises over 100 CDs, I mainly listened to Avril Lavigne, The Rasmus and Evanescence, and of course "Aber hier leben - nein danke!" by Tocotronic. Of course they had also the airshow, plus the front-view camera and a camera facing down, which was very interesting while we were flying over Siberia. The hand-set could be used as a phone, pay per credit-card, 5.50US$ for 30 seconds. Several different games like "Who wants to be a millionaire?" (Swiss version, I always failed when they asked questions about Swiss politicians or other famous Swiss people). Oh yes and there were latest finance datas like Dow Jones, DAX etc, but it said "Last updated: 20 May 2005"...
It was a nice flight with a comfortable cabin, great meals, great entertainment and very a motivated crew. This all made the time pass rather quickly, also it's the small details which I always like on Swiss: e.g. the icecream at night, the soups in the galley, and there were "Oral-B Brush Aways" distributed in the lavatories, I have never heard of this before, but it's a sort of paper with dry toothpaste on it, you put this paper on a finger and clean your teeth with it, works like a tooth brush. They always offer some nice surprises on Swiss longhauls, very nice.
Alright, so we started our descend, again no view outside because the guy on 39K kept his window shade down, but the front-view camera showed that we were landing on NRT's short runway 34R - I didn't even know this runway is long enough for the A340!
View Large
View Medium


Photo © GuoYC
View Large
View Medium


Photo © Jan Mogren
We taxied to our gate at Naritas Terminal 2D, engines were switched off and we deboarded the aircraft. I asked the crew how long they were going to stay in Japan, three nights - not bad, I think. We took the train to Terminal 2's main building, and there was a long queue for immigration: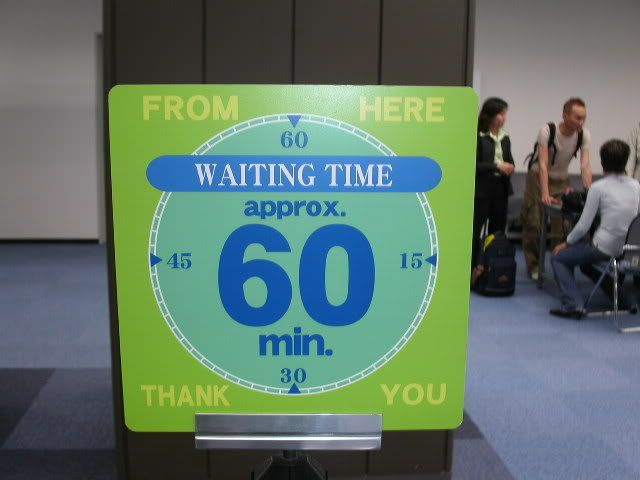 But it all went a bit faster than expected, I didn't have to queue for 60 minutes, only about 40 minutes, which was still very long. At least I didn't get searched at customs this time. For the first night, I had a room at the Marroad airport hotel. I had requested a room with airport view in advance, and I got the best room in the whole hotel. But have a look yourself, here's two photos I took from my window: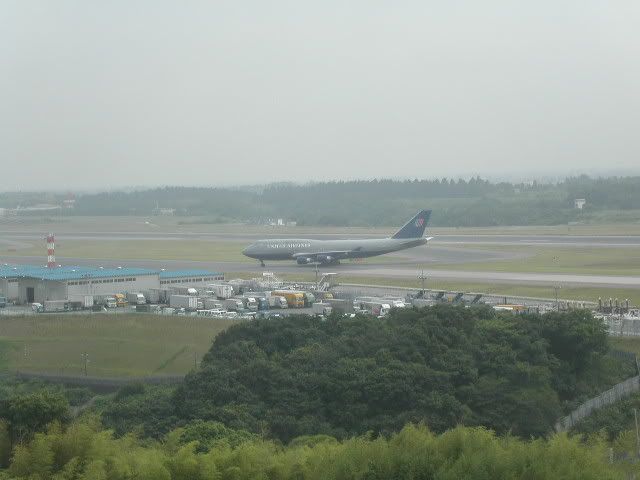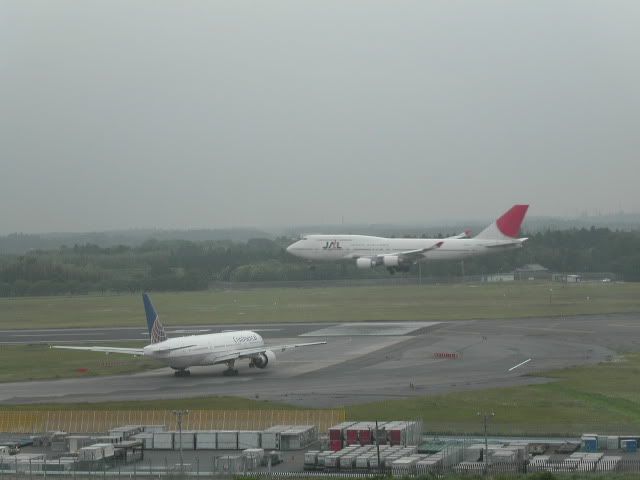 I spent four great days in Japan, this included also a daytrip to Osaka on JAL and ANA, but this is a different report. Watch out for it, and also for my Swiss return about NRT-ZRH-STR, both will be written later this week. Thanks for reading this report, hope it was not too long, let me know if you liked it, and of course if you have questions, feel free to ask. Regards, Alex.