It's been a couple of years since I last flew long haul, so I was excited to fly again, especially for the first time onboard an A330, that of MEA's.
BEY-CDG-IAD
Date: 31/07/05
Departure: BEY 02:05
Arrival: CDG 05:45
Flight: ME209
Aircraft: A330 F-OMEC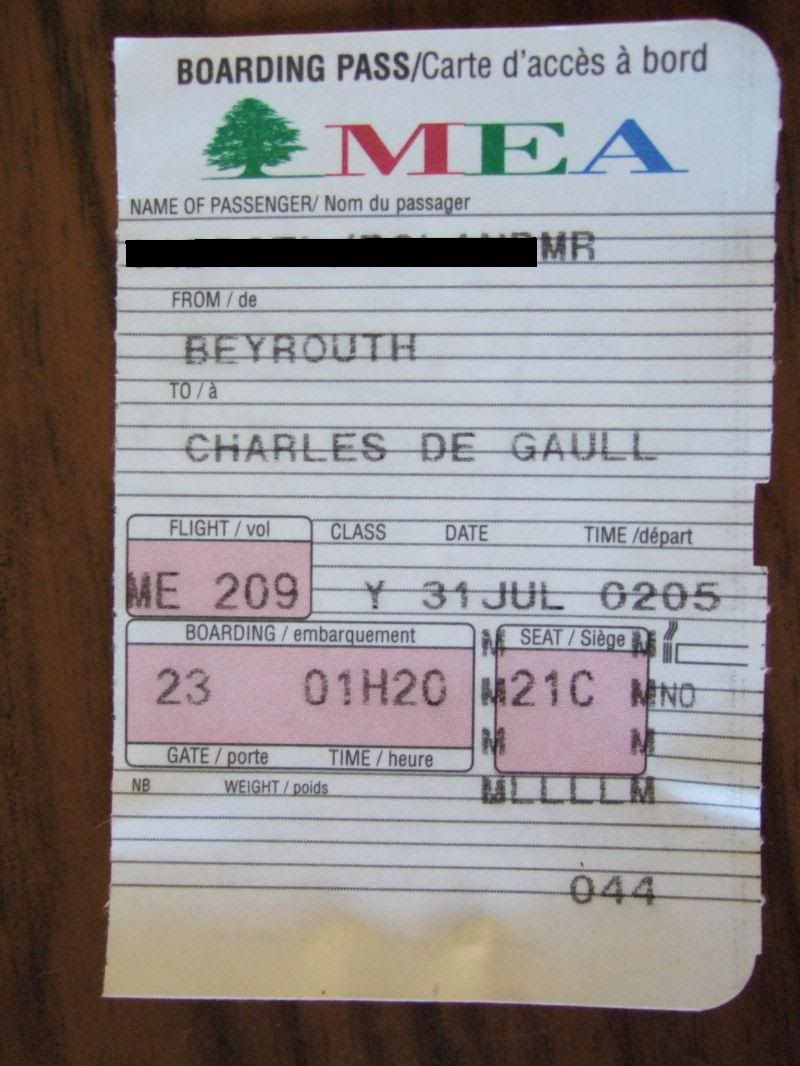 I wasn't too keen on flying on the red-eye flight out of Beirut, but no seats were available on the 8AM flight. Luckily enough, the flight that day was operated by the A330 instead of the A321 which satisfied me as I've been hoping to ride MEA's A330.
After passing the security screening, I headed to the check-in counters of MEA, located on the western side of the airport, as MEA operates out of the western terminal. Surprisingly, I was the first to show up on the check-in counters, and therefore was cleared in a few minutes. I then went around to check out the duty free shops, not much to mention, I took a look on the electronics section only, then went through the last security check before entering the western terminal. At 01:30 it was time for boarding, but as usual I remained seated until the queue was downsized and then headed for the gate. As you can see, I was assigned seat , but a gentleman asked if I could switch seats with him, he was flying with someone else, I agreed. I went to the rear of the plane and found some empty seats on the right hand side, which is exactly what I wanted, I will get a nice view of Beirut after takeoff. We lined up at 02:10 and immediately rolled down runway 21, departing 5minutes later than scheduled. A few minutes into the flight, breakfast was served, here's the menu: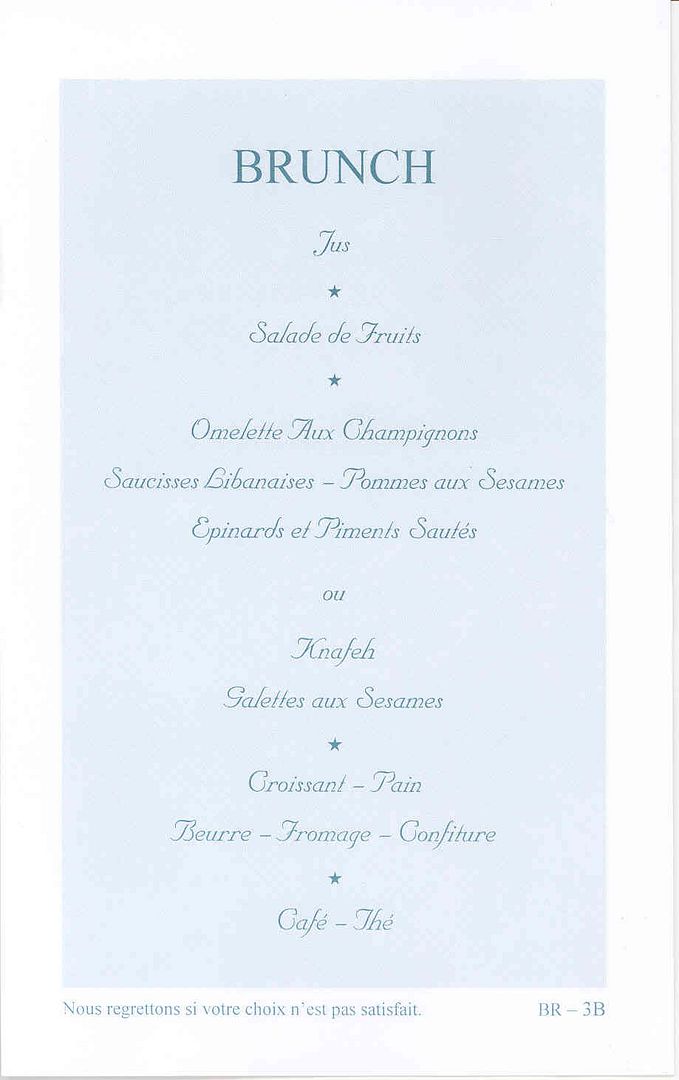 After serving breakfast, cabin lights went off & everyone onboard tried to get some sleep, including myself, I had two seats for myself next to the window, but still I didn't manage to sleep for more than 15 minutes at most, the rest of the time I was just switching from one side to another, nothing matches your bed at home! Since I couldn't get any sleep, I started browsing and exploring the much talked about AVOD, which I really liked. They had a nice selection of movies and audio play lists, but I was more interested in music. Here's the play list: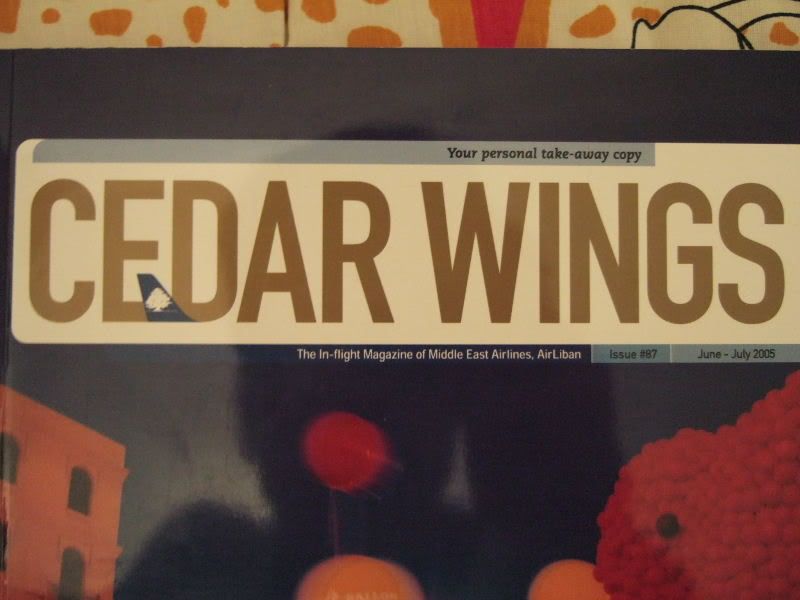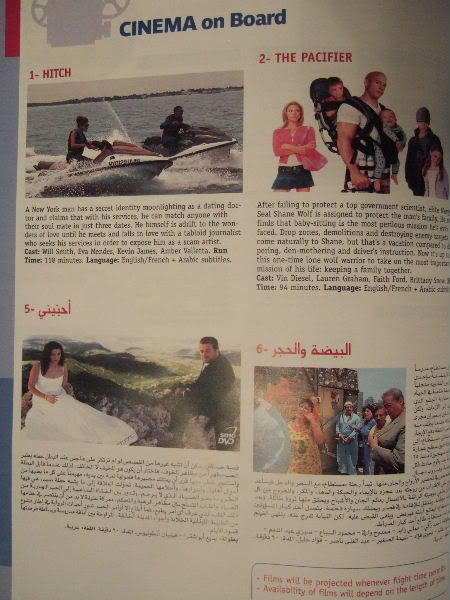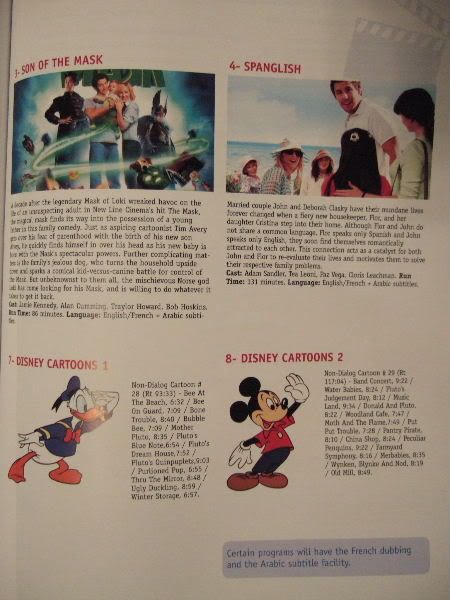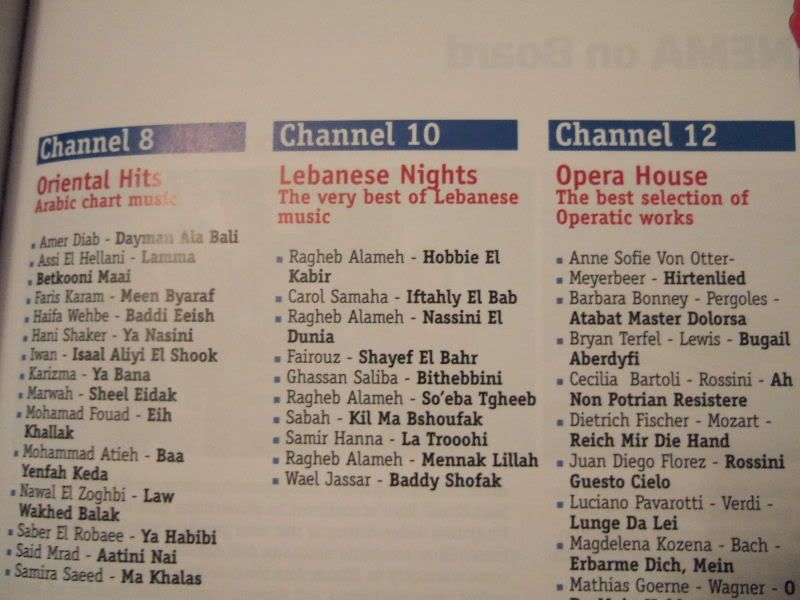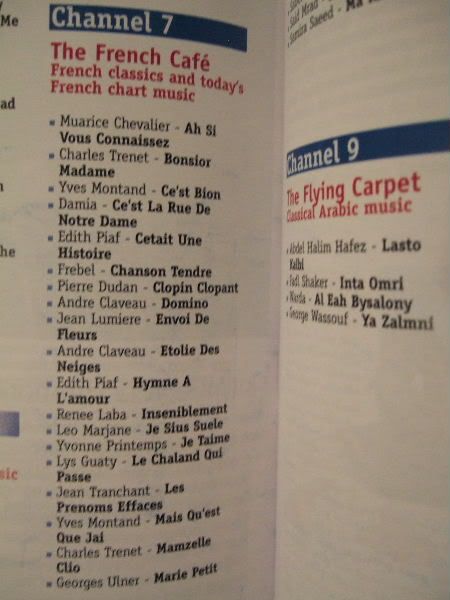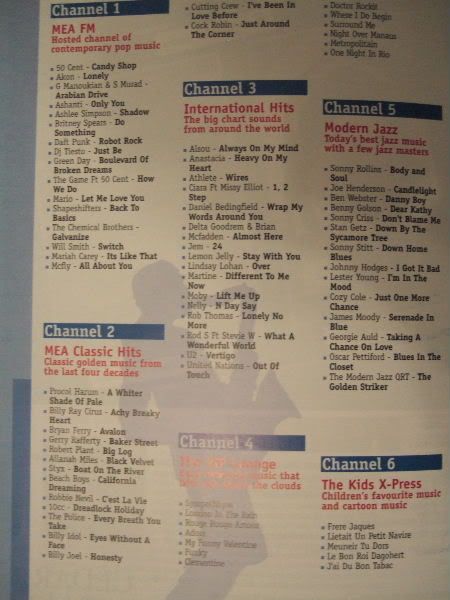 One hour away from Paris, the day began to break, but soon we were back into complete darkness, and amazingly landed in CDG 45 minutes ahead of schedule. The landing was the smoothest on this trip; MEA pilots really master their landings, even with heavies! It was the only time I wasn't too happy for arriving ahead of schedule, as I had over 5 hours to spend before my flight to Washington departs.
Transfer between 2F & 2C
My flight arrived in terminal 2F, so I had to transfer to 2C for my flight to Washington. While getting off the plane at the gate, French officers were checking the passports of the passengers, they were very friendly. After clearing the officers, I then headed to the main screens area to make sure my flight is still scheduled for 10:30 and on-time, but surprisingly the display didn't show my flight, yet displayed the later 13:20 departure to IAD! No problem, I made my way to the bus and then to terminal 2C. Another round of screening and then I proceeded to the terminal. All the shops were closed by 6am, the time I got there, a good 4hrs30mins before the flight, I couldn't be more thrilled! I wandered around the terminal to see the action on the tarmac which was quite impressive, 772s, 77Ws, A330s, A340s, all over the place, not the kind of scene we have in BEY, so I enjoyed it! After wasting a few minutes, the shops were already open & I got myself a calling card and phoned a couple of friends back home. I spent the next few hours lying down on the bench that was supposed to be in front of my flight's gate, but an hour before departure there was announcement about switching the gates, so I headed to the newly assigned gate. The queue was long for boarding, but I managed to be among the first onboard.
Date: 31/07/05
Departure: CDG 10:15
Arrival: IAD 12:35
Flight: AF028
Aircraft: B772 F-GSPJ
I was assigned seat 30E, I didn't mind sitting next to the aisle for the next 8 hours instead of being seated near the window and bothering other passengers every time I need to walk around or go to the lavatories. For the first 15 minutes of boarding the two seats next to me remained free, I was hoping for them to remain so, but finally a man and his daughter came and took place next to me! After a one hour delay and a long taxi, we finally rolled down the runway and lifted off, bound for IAD. The first couple of hours passed rather quickly, when a selection of chicken & fish, I guess, was served. I usually don't like the catering onboard aircrafts, but the lunch I had on that flight was definitely the worst ever, I was this close to throw up! It's been a little over 26hours since I was up the day before, and a good 6 hours to go, I was exhausted, but again couldn't get any sleep, I've never been able to sleep when travelling. AF's IFE is very basic, a selection of movies and programs, music and games. I wasn't in the mood neither for a movie nor for the music they play, so I played Hangman & Who Wants To Be A Millionaire, and turned on my iPod for some music. I finally quit the games and once again tried to sleep, but no!! For the next remaining 4 hours or so, I simply remained in my seat listening to music and occasionally walking around, while the F/A were serving drinks. An hour before arrival to IAD, a light meal was served, but I didn't take part in that as I had an unpleasant experience with the lunch they served, so I only had a cup of coffee, maybe I arrive in a good shape after more than a day awake. We finally started our descent to Dulles after 7hours in the air, and completed the flight in 7hrs20mins, yet we were half an hour late on schedule!
IAD-CDG-BEY
Date: 30/08/05
Departure: IAD 17:05
Arrival: CDG 06:30* (next day)
Flight: AF039
Aircraft: B772 F-GSPG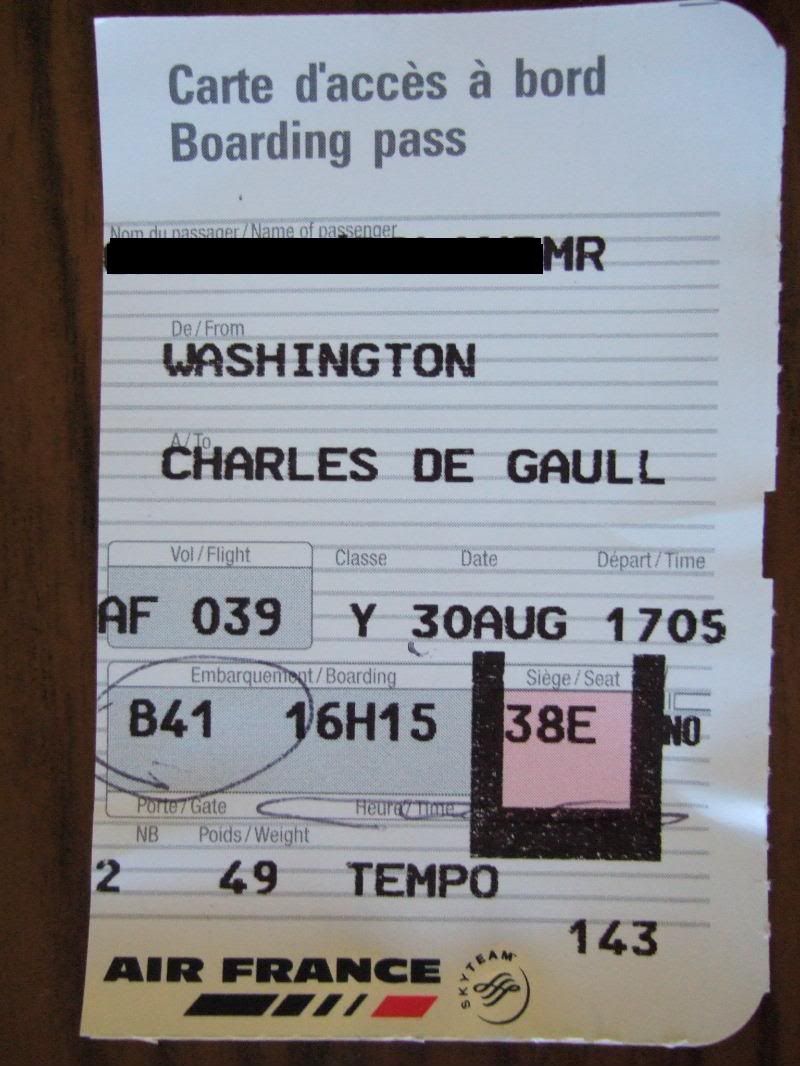 After a short stay in Washington, it was time to head back home. I arrived at IAD about 2 hours prior to departure & already the queue was long for the check-in counters. AF staff then opened two other counters to ease the flow of travellers, and I was through in less than 15 minutes. After checking-in, I made my way through the security screening where everyone had to take off their shoes, it was a first for me when travelling, and continued on to concourse B. The last time I flew out of IAD I had a shuttle pick me up to the concourse, be it B(Air France) or C?(British Airways). However, this time it was a 10 minutes underground walk to concourse B, which I liked better than the shuttle, of course with the help of escalators and moving walk-way! I took a stroll around the concourse, an SAS A330 bound for Copenhagen was sitting next to our AF B777, and a few domestic flights to New York & Detroit. Boarding started about 35 minutes prior to the scheduled departure, so people rushed to the gate and stood in line, later, the staff announced that they will start off by boarding passengers from row 36 to the end, luckily, I had a row 38 seat! At 17:10 we pushed back and started our slow taxi to the runway, it took 30minutes to taxi to the runway! The captain apologized for the long taxi in French and criticised that the American carriers had the priority for takeoff, but he didn't mention that in English, so the F/A were smiling. We took off some 40minutes late and headed for Paris, flying time according to the captain would be 6hrs47mins. Some 30mins into the flight, dinner was served. This time I enjoyed a chicken breast with baked potatoes that made up for the horrible meal I had on the way from Paris. After dinner, I watched "the wedding date", time seemed to pass by quickly. Cabin lights were soon out and everybody tried to get some sleep except for me; I had my iPod in hand, a young man pulled out his laptop and watched M*A*S*H! I spent the next 2 to 3 hours listening to music and walking around the cabin, and of course had no sleep at all. Drinks were available in the galley for anyone to help himself. A couple of hours before landing in CDG, F/A offered coffee, tea, and upon request hot chocolate; I went for the tasty hot chocolate, it really tastes good. An hour later, breakfast meal was served; it consisted of croissant and jam, with a choice of tea/coffee/hot chocolate. As we approached CDG, the day was just breaking, we touched down at 06:20, 10 minutes ahead of schedule.
Transfer between 2C & 2F
We arrived at our parking stand and waited for the shuttle to "ferry" us to the terminal. After a 15 minute wait in the plane, the shuttle finally showed up and drove us to terminal 2C where we were stuck for another 10minutes inside the bus for unknown reasons, people went shouting and complaining, one man even manually opened the door & got out, but he was forced back in by a police officer. At last we got off the shuttle, and I was waiting for another shuttle to drive me to 2F. Before arriving at 2F, the shuttle made stops at 2A, 2B, 2D. 2F was rather a nice terminal, I liked it better than 2C, it looks more clean and organized. I passed a security screening and made my way to the terminal. I phoned my friends to make sure they're picking me up at BEY, as well as my family.
Date: 31/08/05
Departure: CDG 09:00
Arrival: BEY 14:05
Flight: AF566
Aircraft: B772 F-GSPY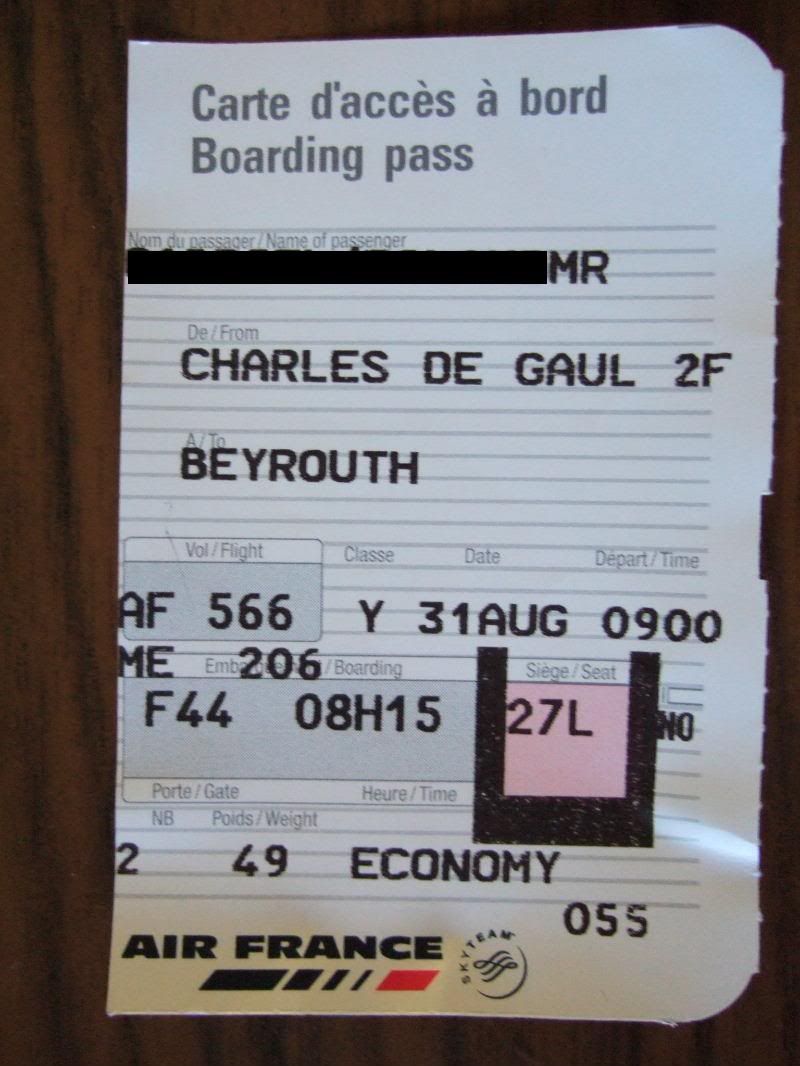 F44 was a bus boarding gate, boarding started at 08:20. On the way to the aircraft, the bus approached a B777-300ER and stopped, I thought "Damn! Could they have changed equipment to a 77W?!" Seconds later the bus took off and continued his way to F-GSPG, the aircraft that brought me from IAD, I looked around and couldn't see any other 777; I thought Golf was flying me to BEY. Then out of no where, F-GSPY appears, & I was glad for diversifying the registrations I've been onboard. After taking my seat, I asked the gorgeous flight attendant, she had blue eyes & blond hair, but still she looked so elegant, if it is possible to visit the cockpit on approach to BEY; she said it's not permitted, but I will check with the captain. She later came to me & told me it wasn't possible; I expected that answer, but I had to give it a shot.
Now let the pictures speak for the rest of it:
Pushback with N192DN: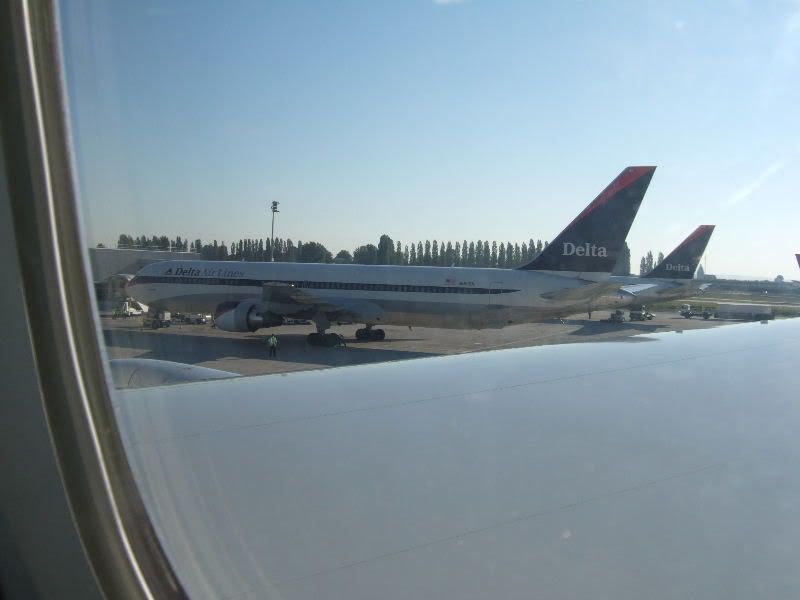 F-GSPG that just flew me from IAD: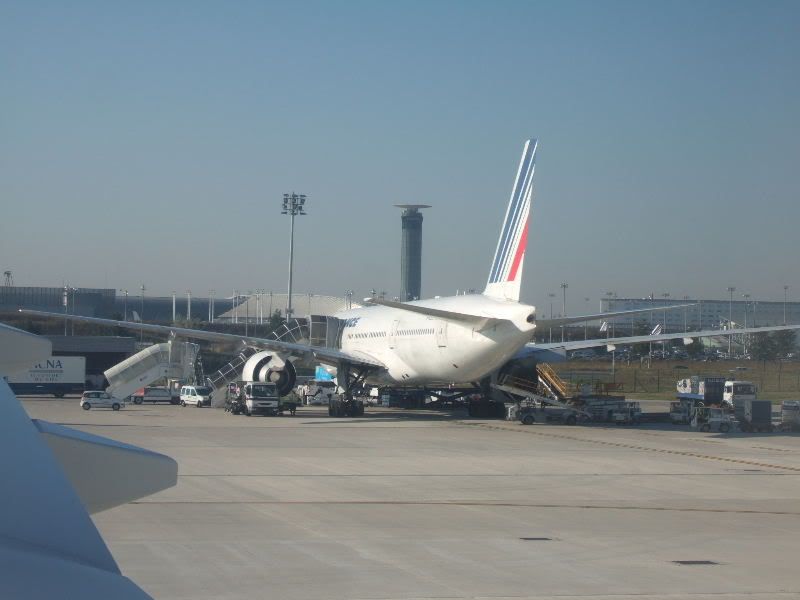 AF A330: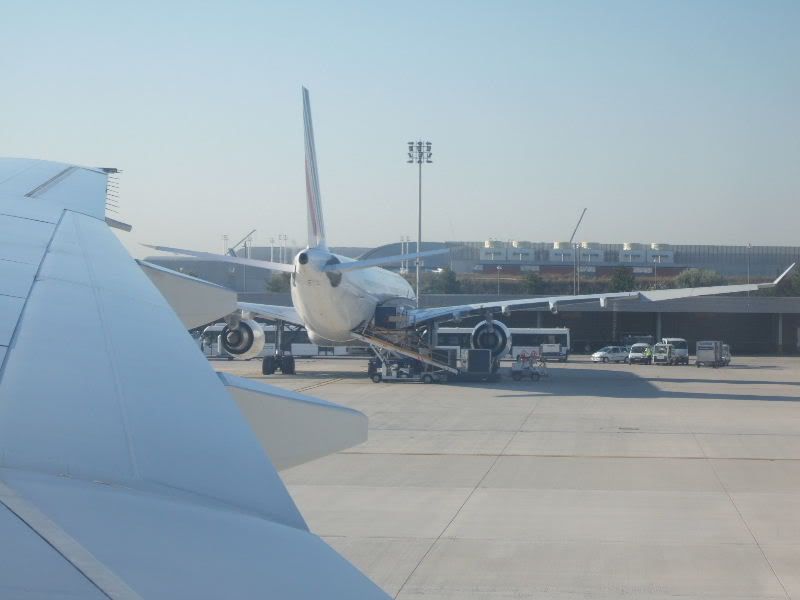 AF A340, F-GLZK: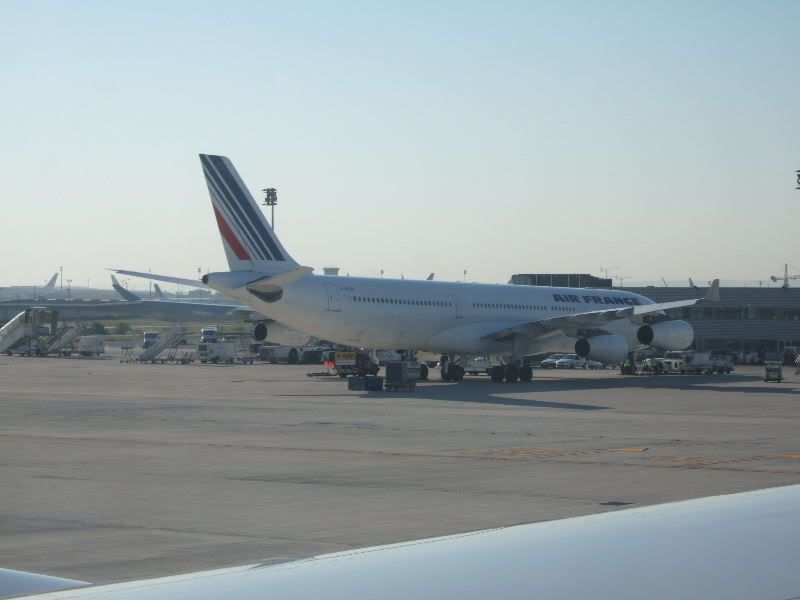 CDG Takeoff :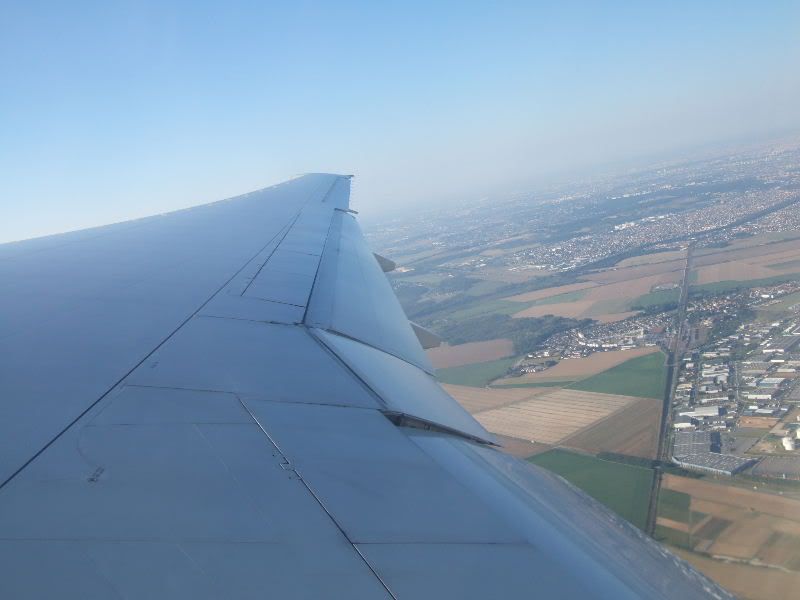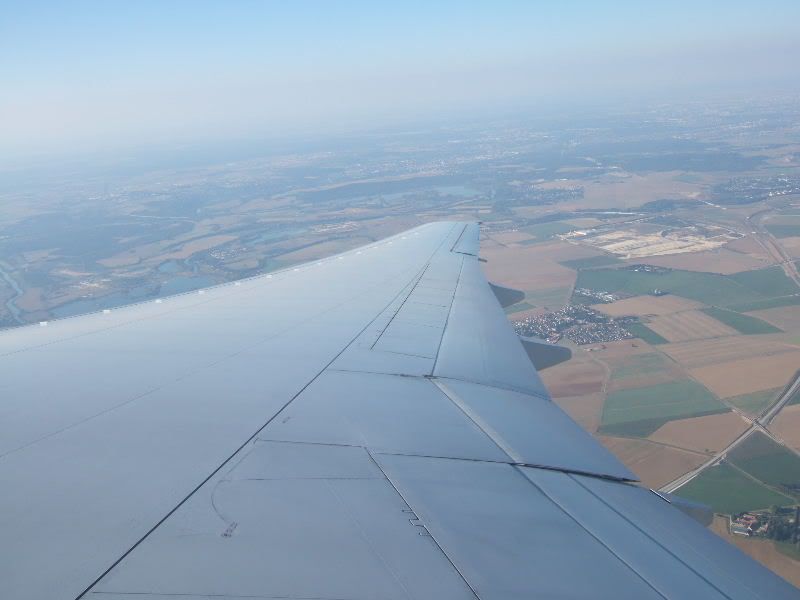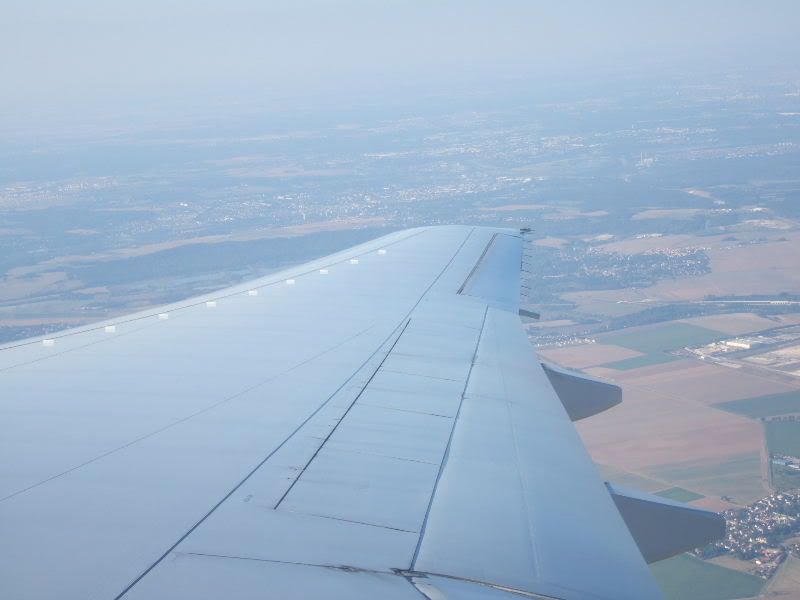 In-flight: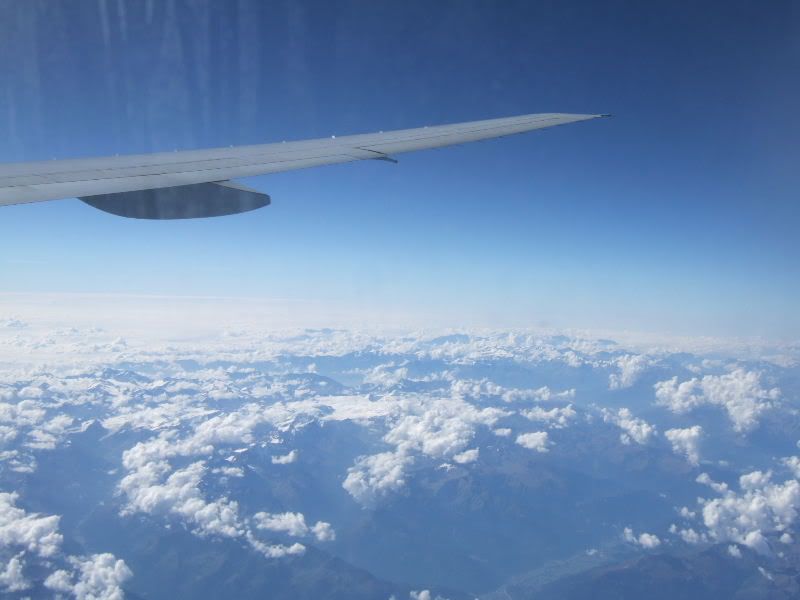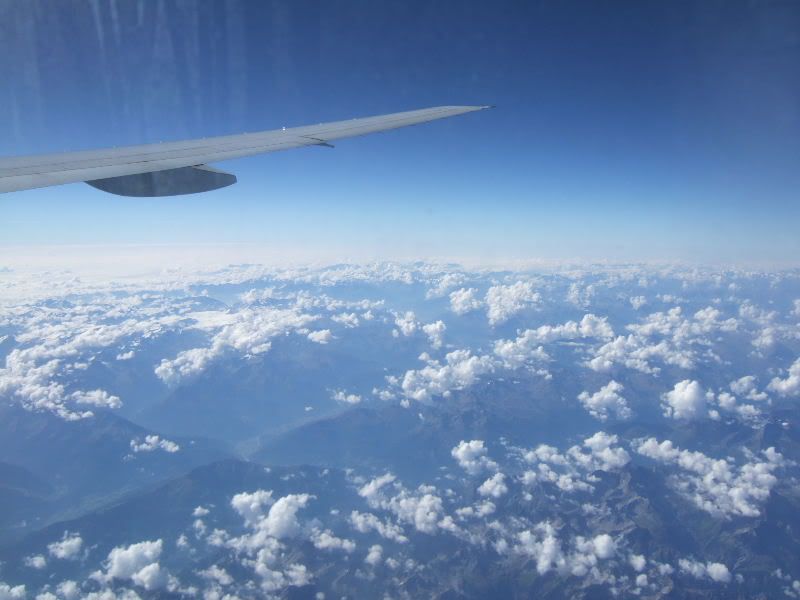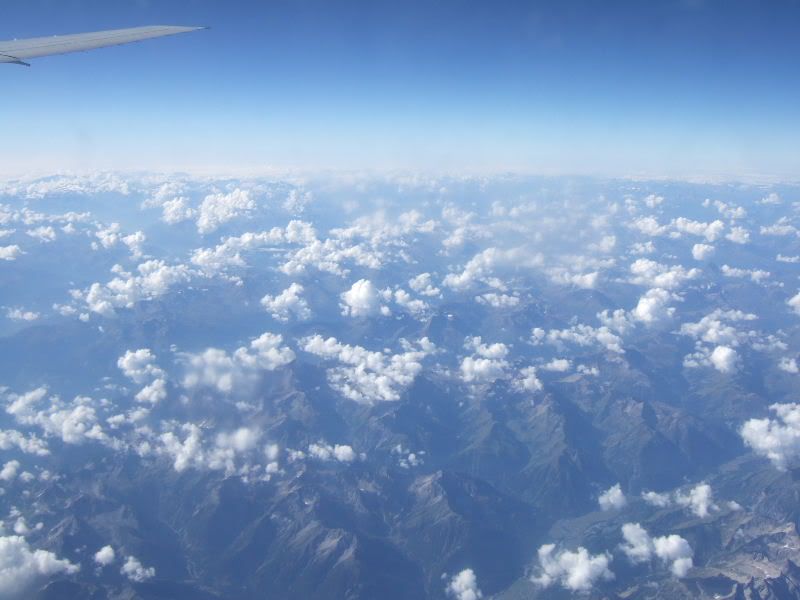 Turkish scenery: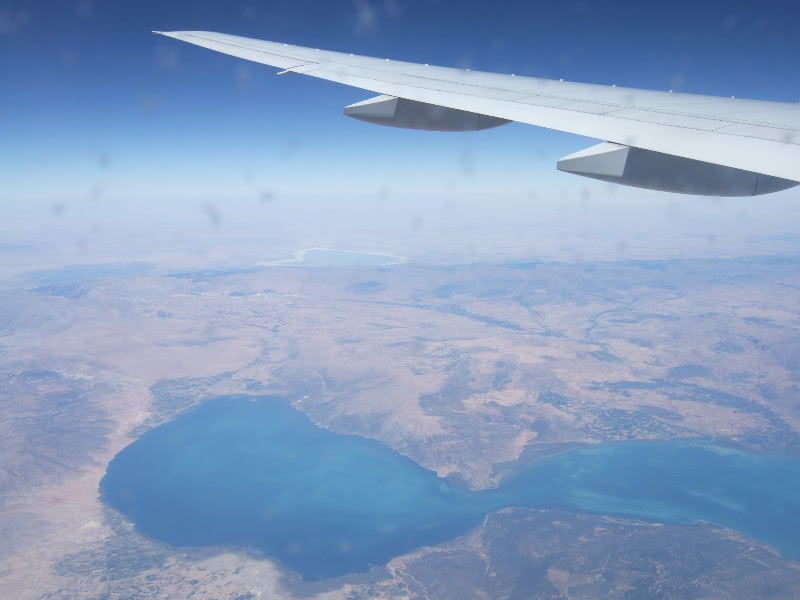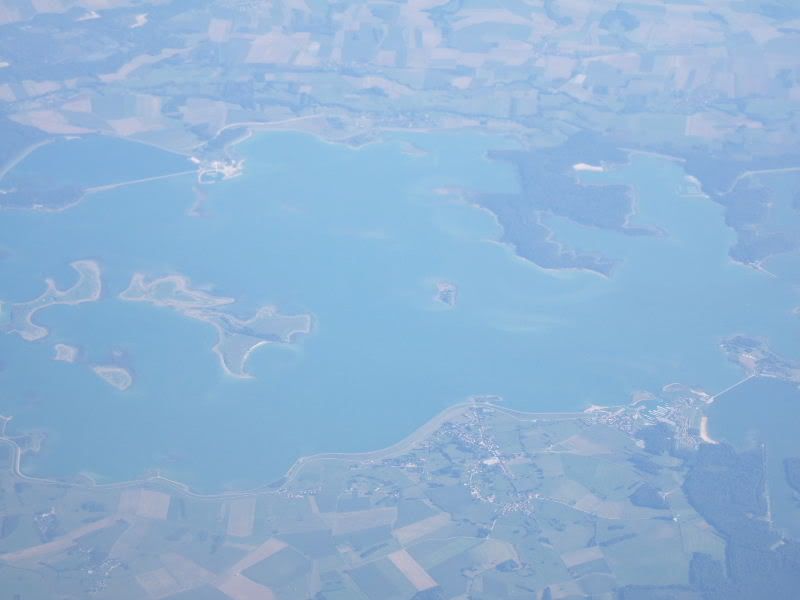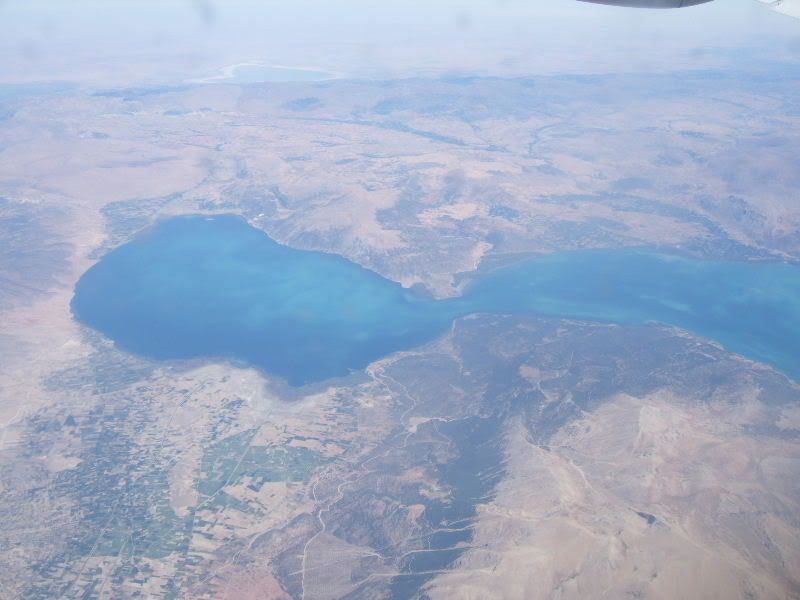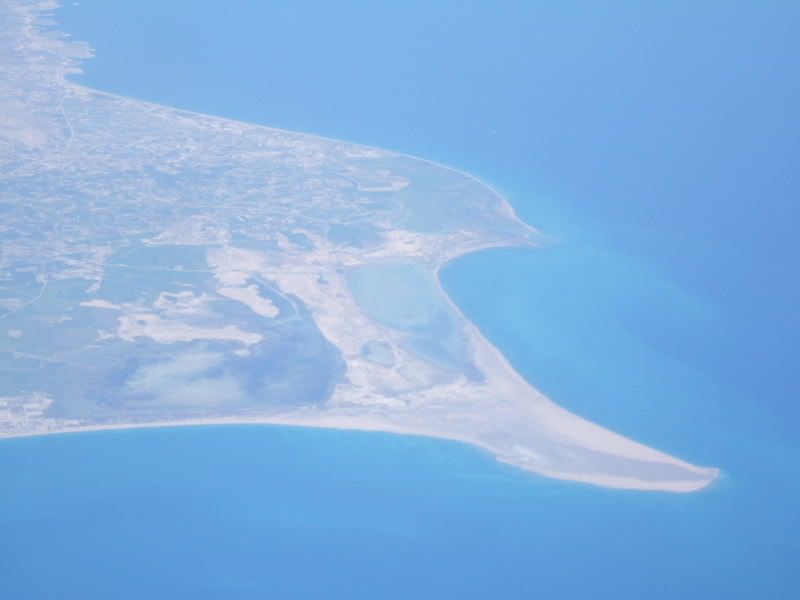 Beirut Scenery: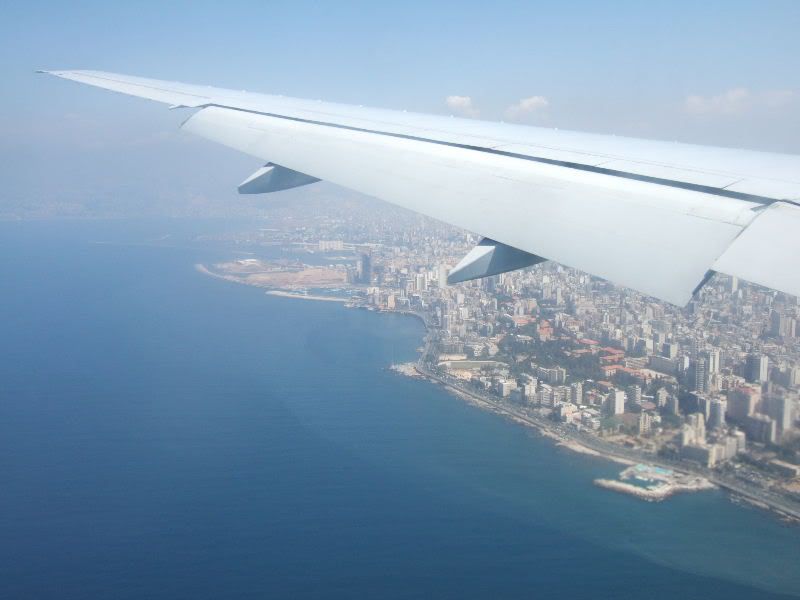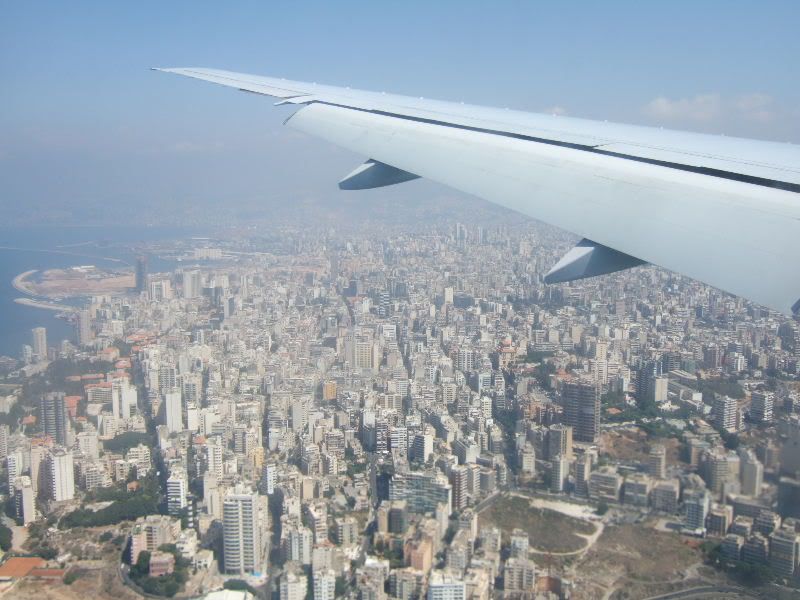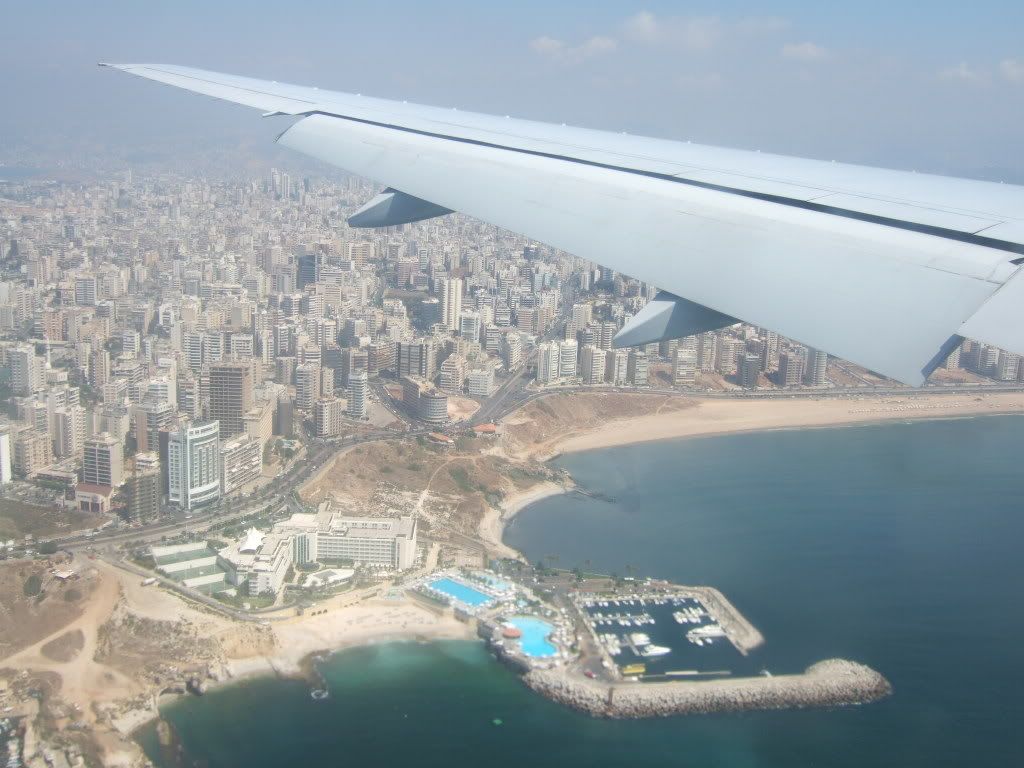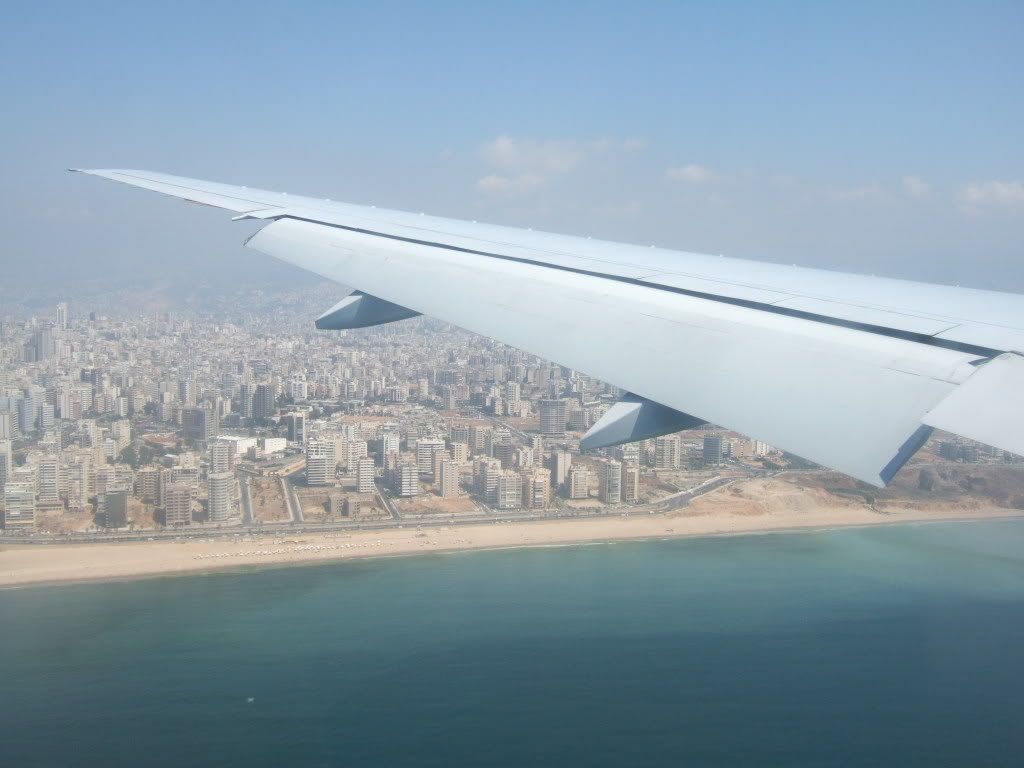 I hope you all enjoyed reading this report and viewing the pics, the simple reason for not having pics on my outbound and IAD-CDG sector is that I didn't have the camera back then.
MEA310