I took a day trip to LAX on 9/25/05. To make things interesting, I booked the morning flight on UA, and then the return on WN.
Outbound
PHX-LAX
N976SW
UA6541 (United Express operated by Skywest)
Dep (Act): 7:55a (8:05a)
Arr (Act): 9:14a (9:10a)
Gates: C (T2) / 82 (T8)
Seat: 10F
Eqp: CRJ-200
Load: 70%
I arrived about 2 hours early, so it was still dark when I checked in. With limited food availability in T2, I crossed over to Terminal 3, which features Starbucks and Cinnabon. By the time I returned to T2, the sun was up, and to my delight, my plane was in the new United c/s. This especially was a treat because I had never seen the new colors on a CRJ in PHX.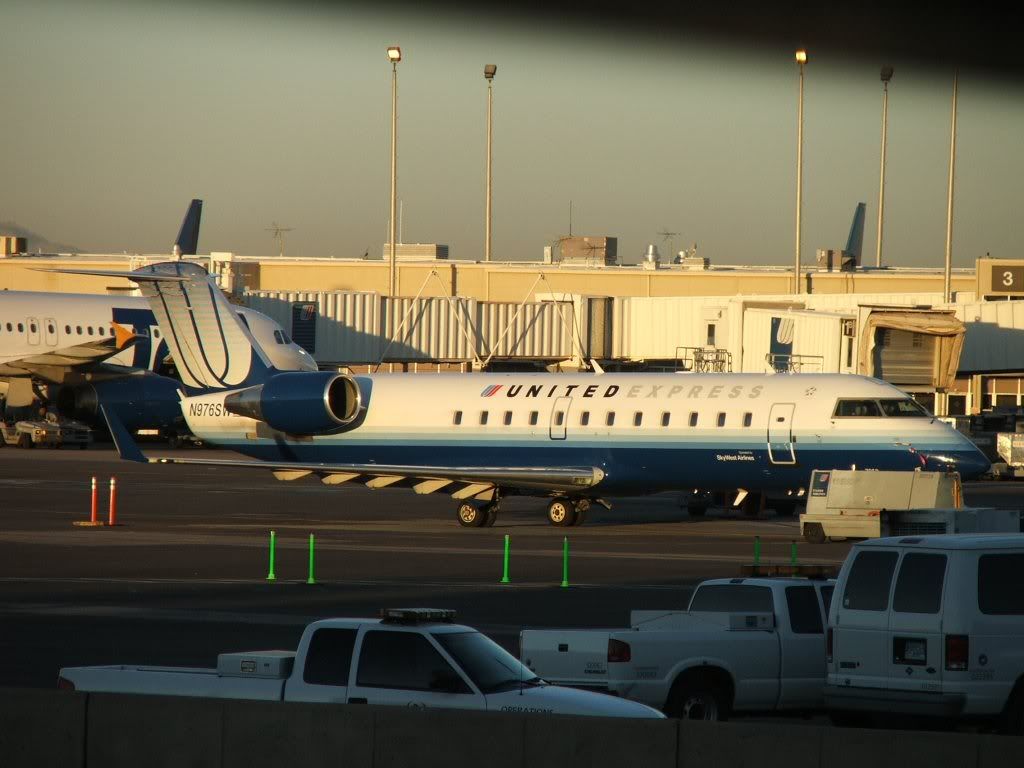 So I proceeded inside through security, and headed down to gate C, United's CRJ gate. Before boarding, the pilots washed the cockpit windows: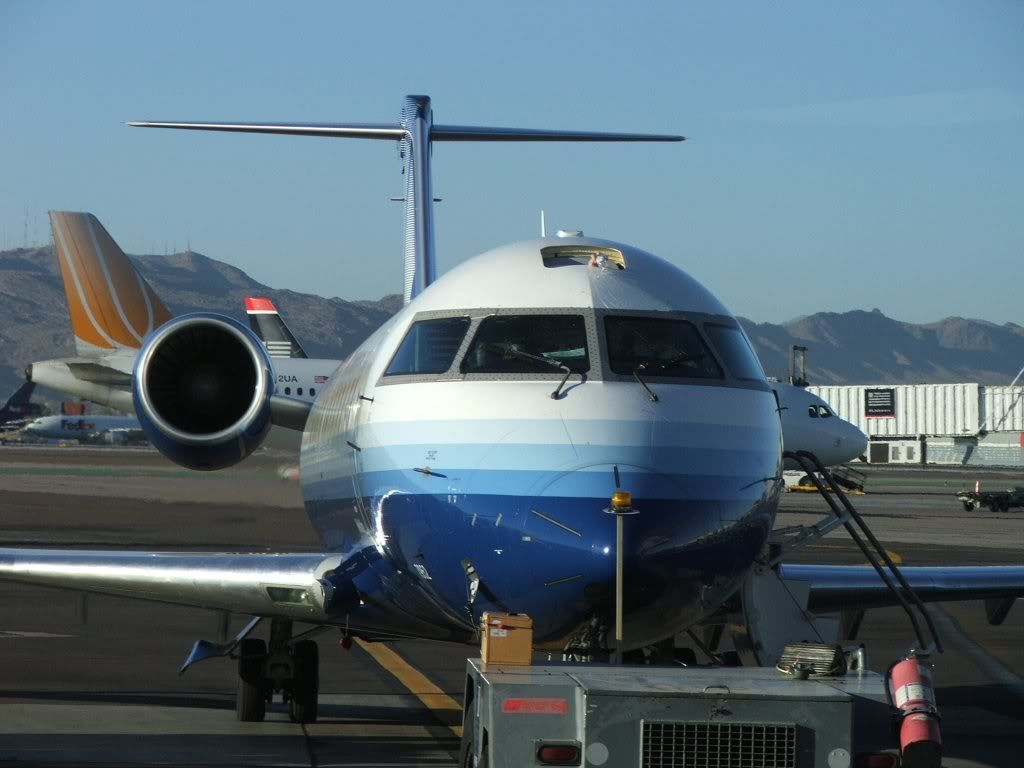 I was in seat 10F. This was the view on the ground, I was facing T3.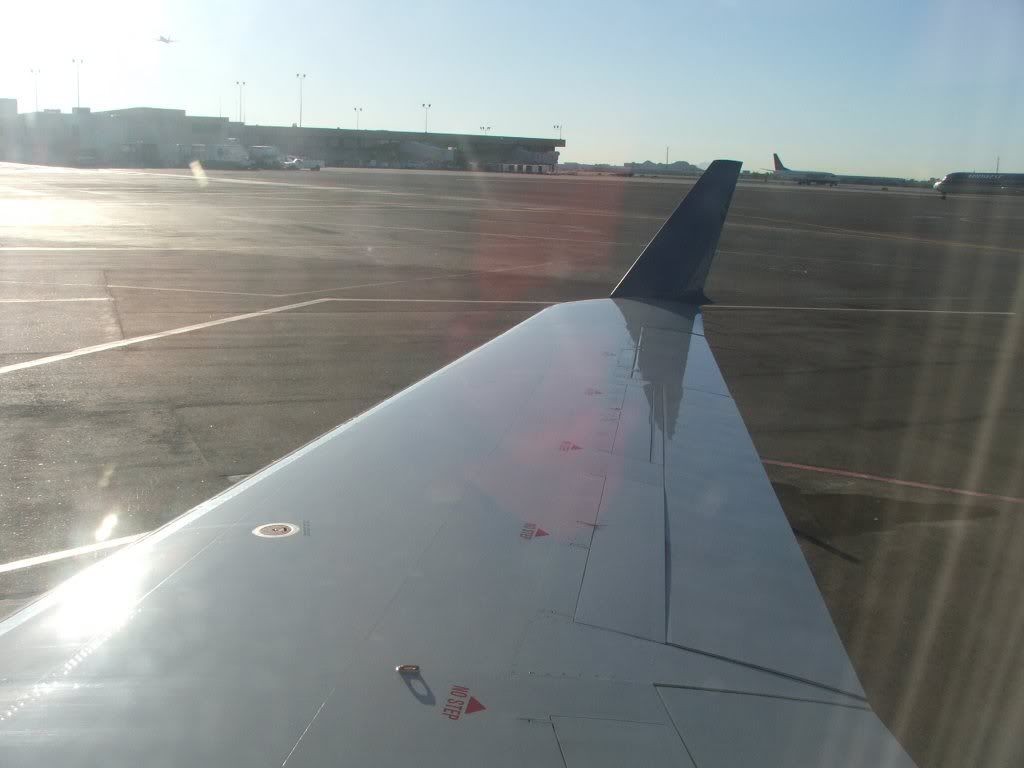 We pushed a few minutes late, then taxied to 7L for takeoff. We were about #7 in line. Some of the views of the ascent:
Turning west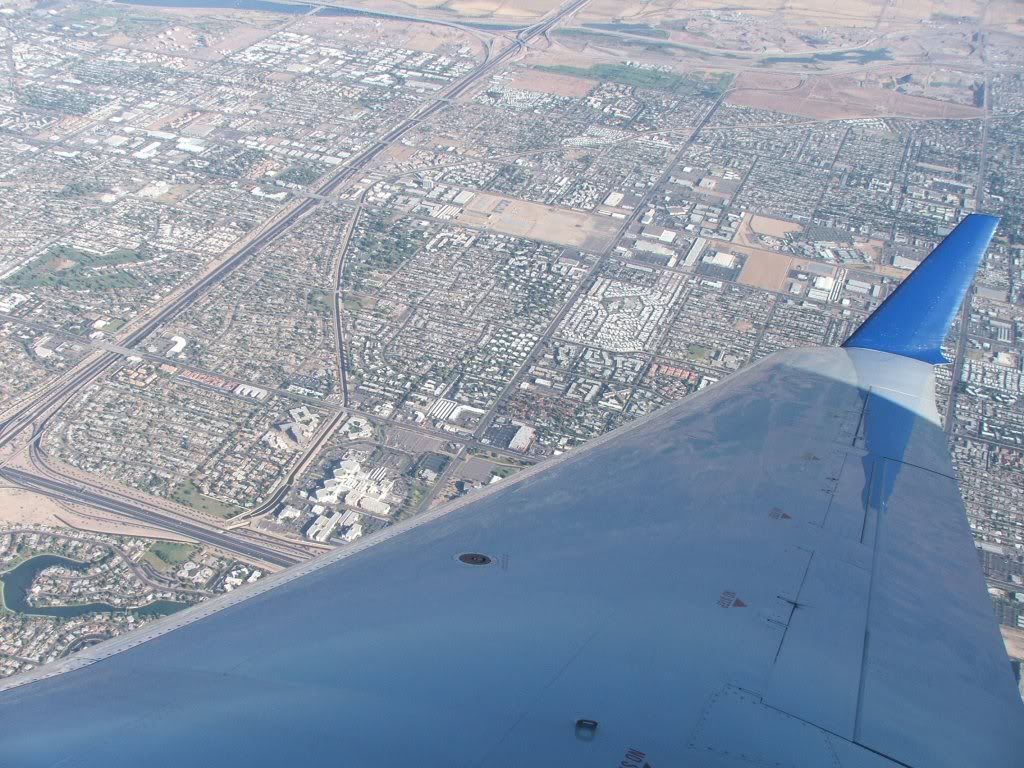 Arizona State University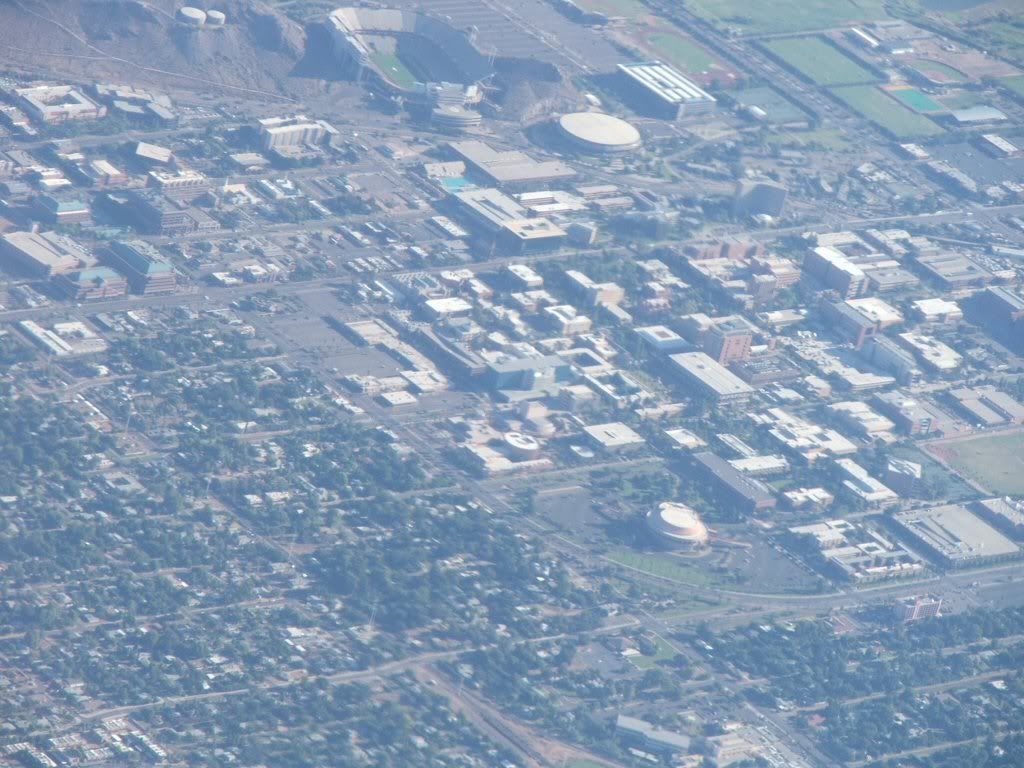 Downtown Phoenix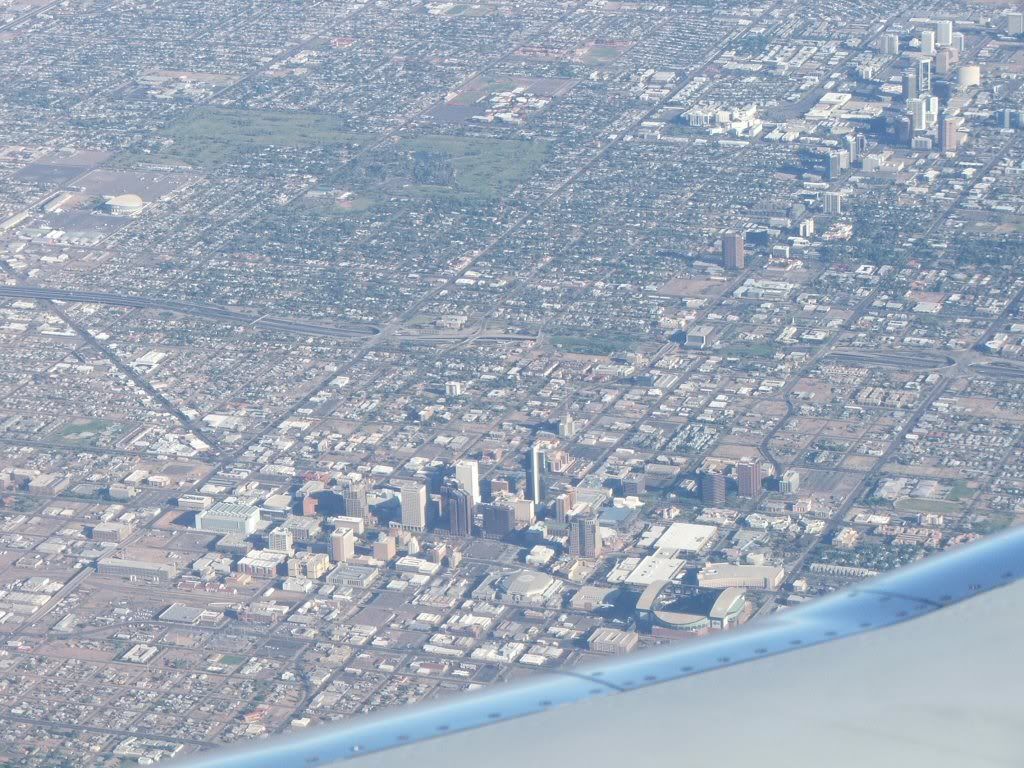 Sky Harbor as we passed by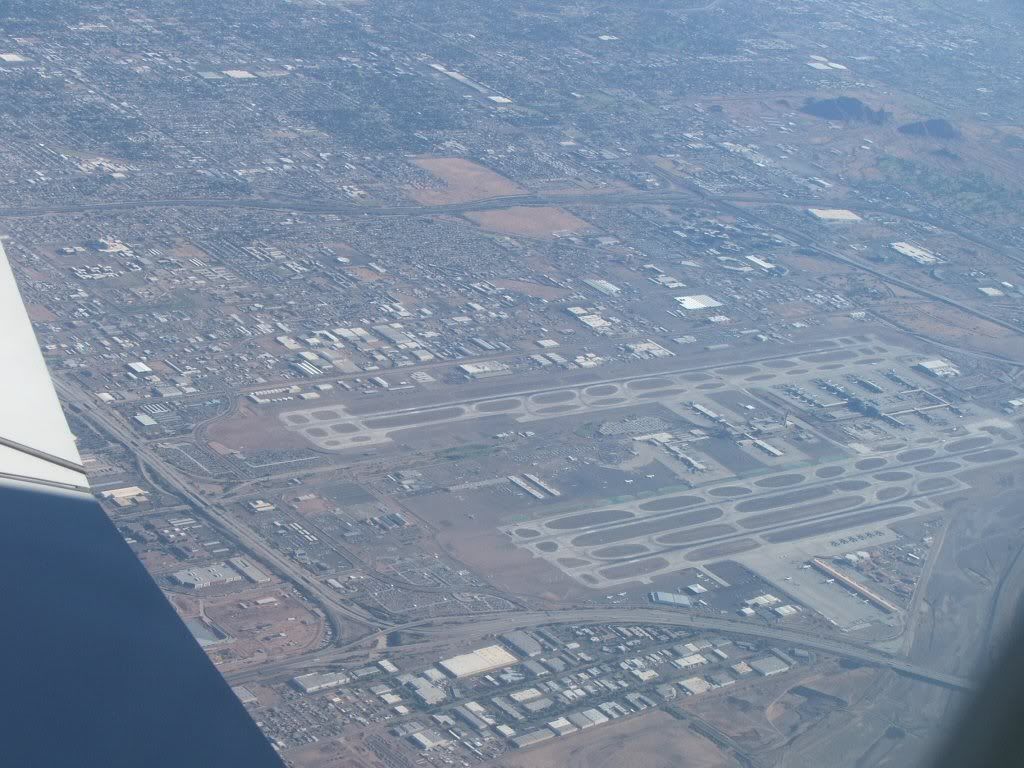 Once we reached cruising altitude, 29,000' IIRC, beverage service began. It was the standard drink fare, plus an iced oatmeal cookie.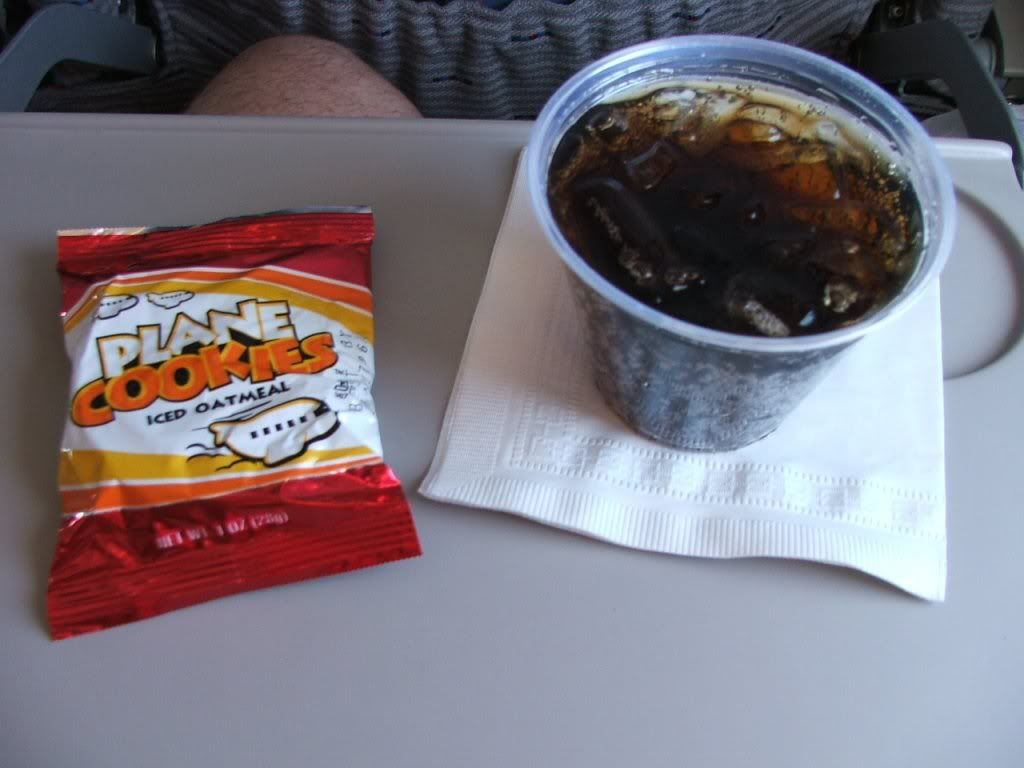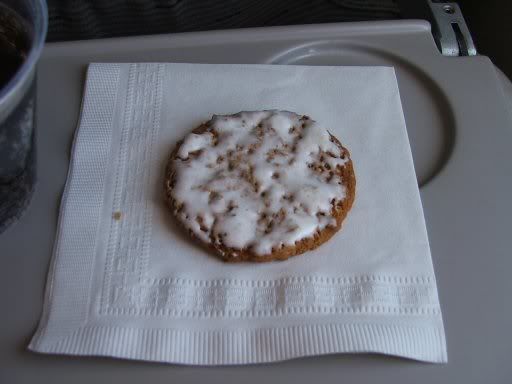 The cookie was better than the customary pretzels or peanuts, so the service was a notch higher than expected.
Flying time was about 49 minutes. View when we began approach: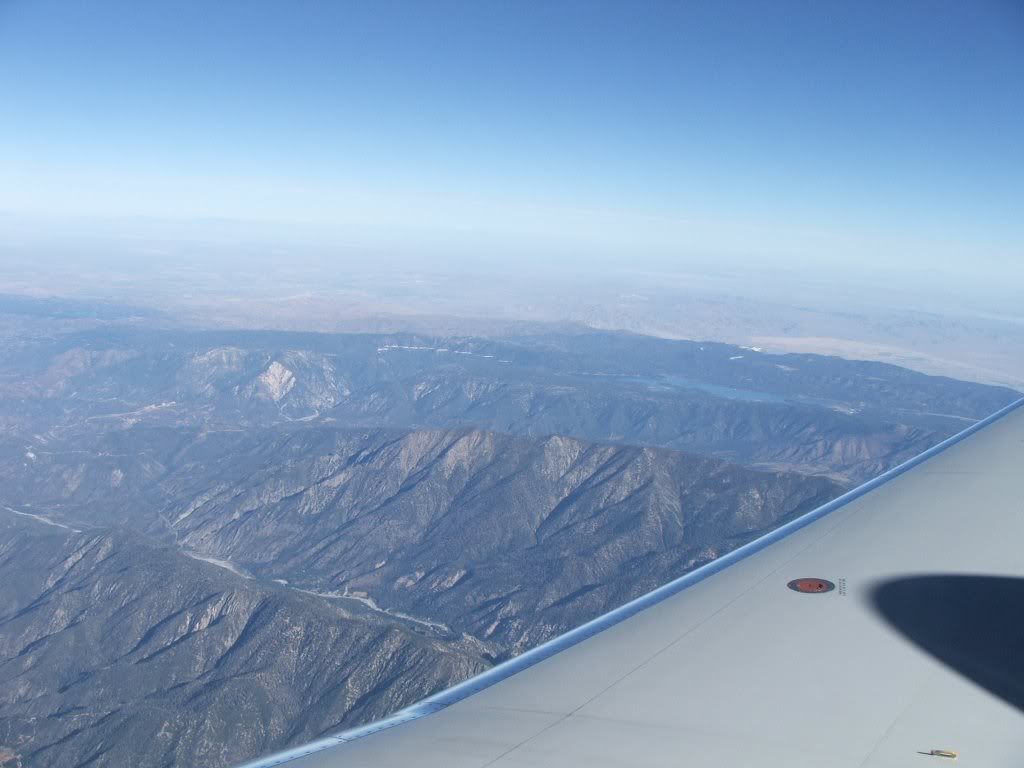 We descended with little turning, coming in on 25R. The city was very hazy, we didn't get below it until about 30 seconds before landing. (This was my first trip to LAX I might add, so this very well may be common). On the ground, we pulled into gate 82.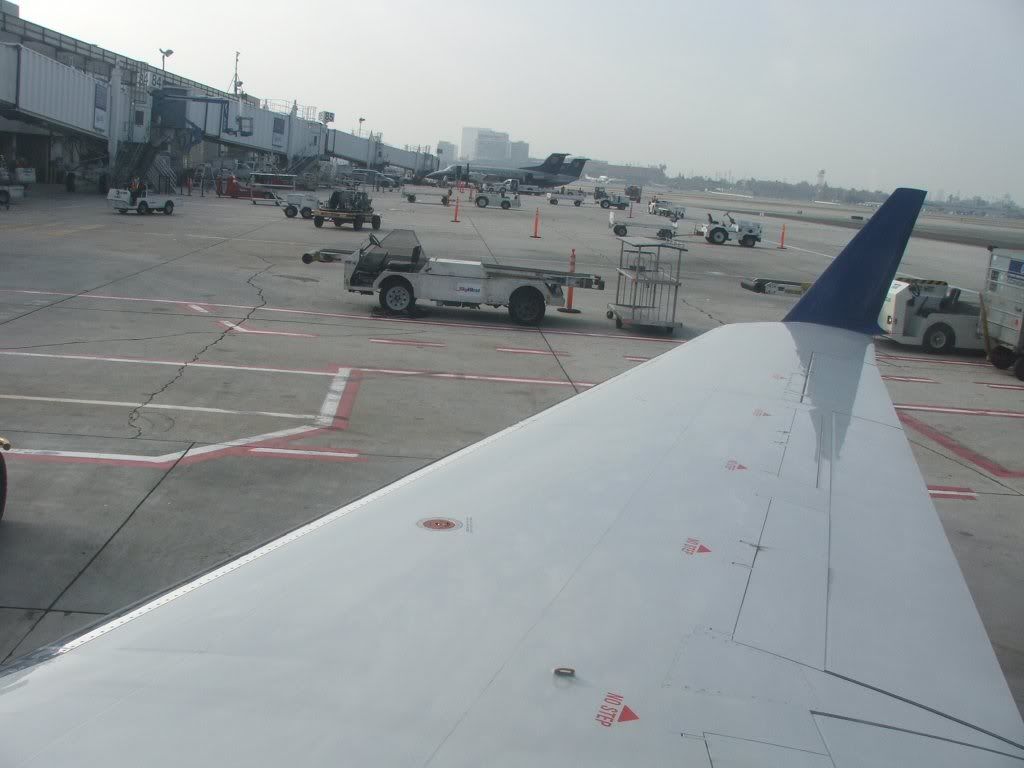 During the day, spotting was really good. Accustomed to spotting at the likes of PHX, CLE, and MCO, the variety was amazing. But that's another report altogether. Moving on to the return…
Inbound
LAX-PHX
N757LV
WN196
Dep (Act): 7:30p (8:30p)
Arr (Act): 8:45p (9:45p)
Gates: 10 (T1) / C14 (T4)
Seat: 9F
Eqp: 737-700
Load: 80-90%
The inbound flight was coming from Hartford then Las Vegas. Evidently it was delayed back in Hartford or on an earlier leg, we never got a precise explanation. The gate agents notified us at 7:20 when the plane left LAS. It arrived a little after 8:00, and the boarding process began almost immediately after it was deplaned. I took a window seat at 9F, the first empty row when I boarded.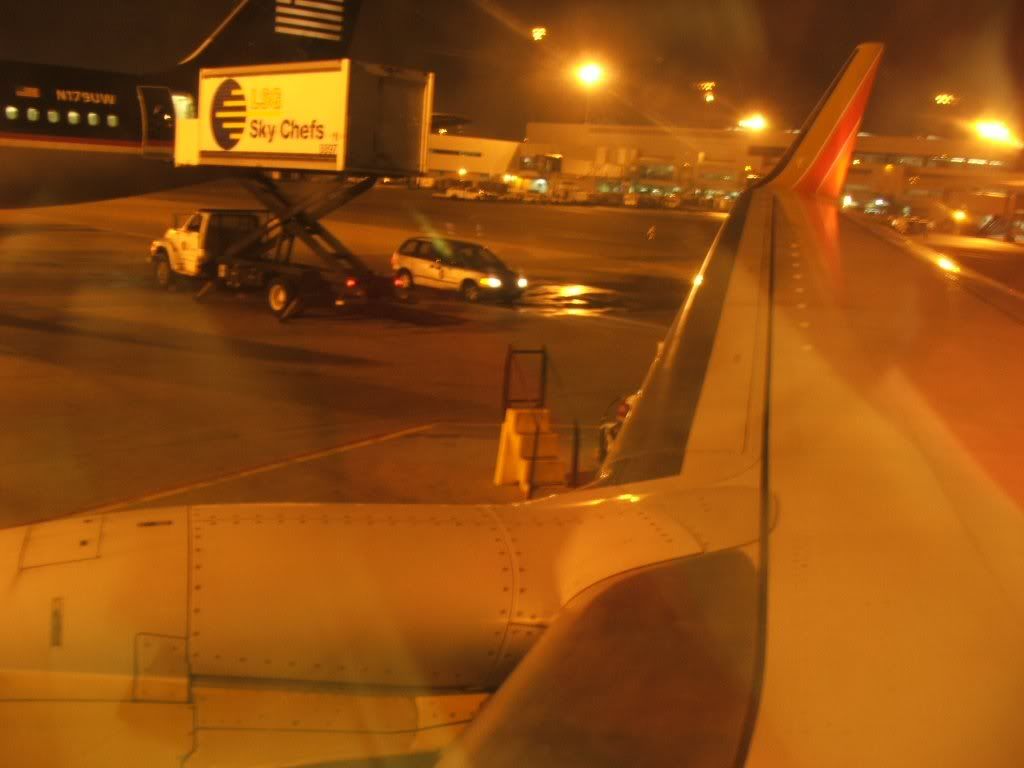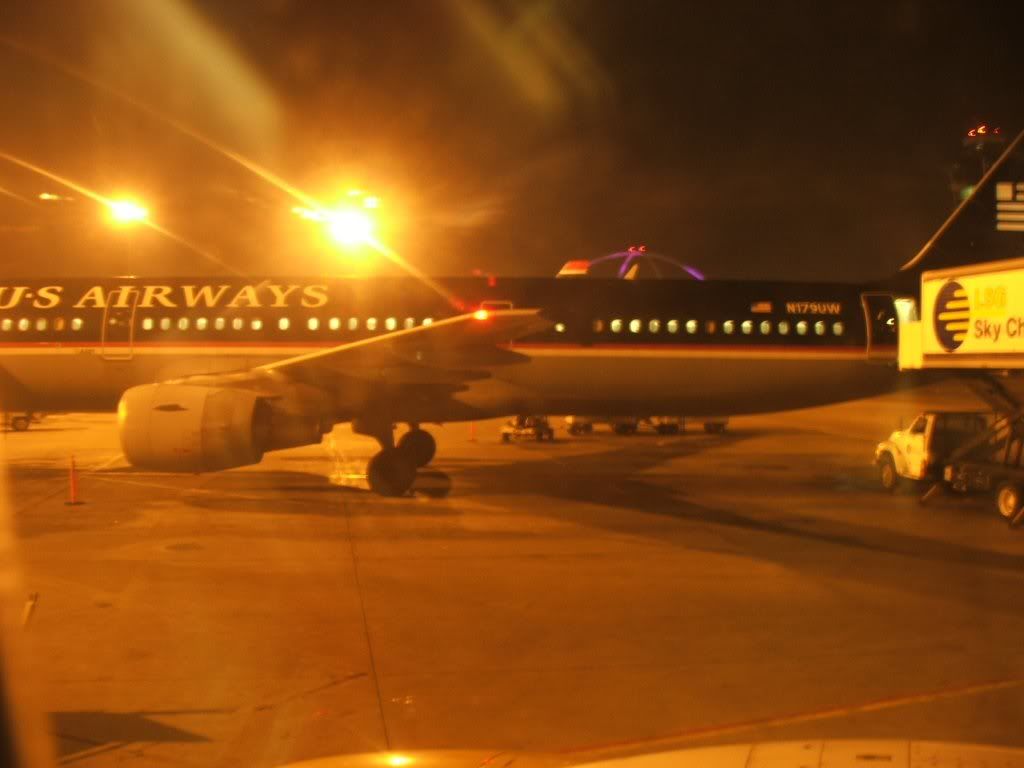 The A321 next to us was operating US46, the redeye to PHL.
Once boarded, the flight attendants began the safety demo before we pushed back. I missed what happened, but for some reason the flight attendant making the safety announcement found something funny and laughed through the latter half of the instructions. We taxied to 24L, not too far from our gate, and were off right away. Service was the usual fare for Southwest on a 45 min. hop, drinks and peanuts. At least one can always count on some service on WN, regardless of flight time.
We did not make up much time in the air. There were evidently no connecting PHX passengers, so that was not a problem. We landed on 25R, then pulled into C14.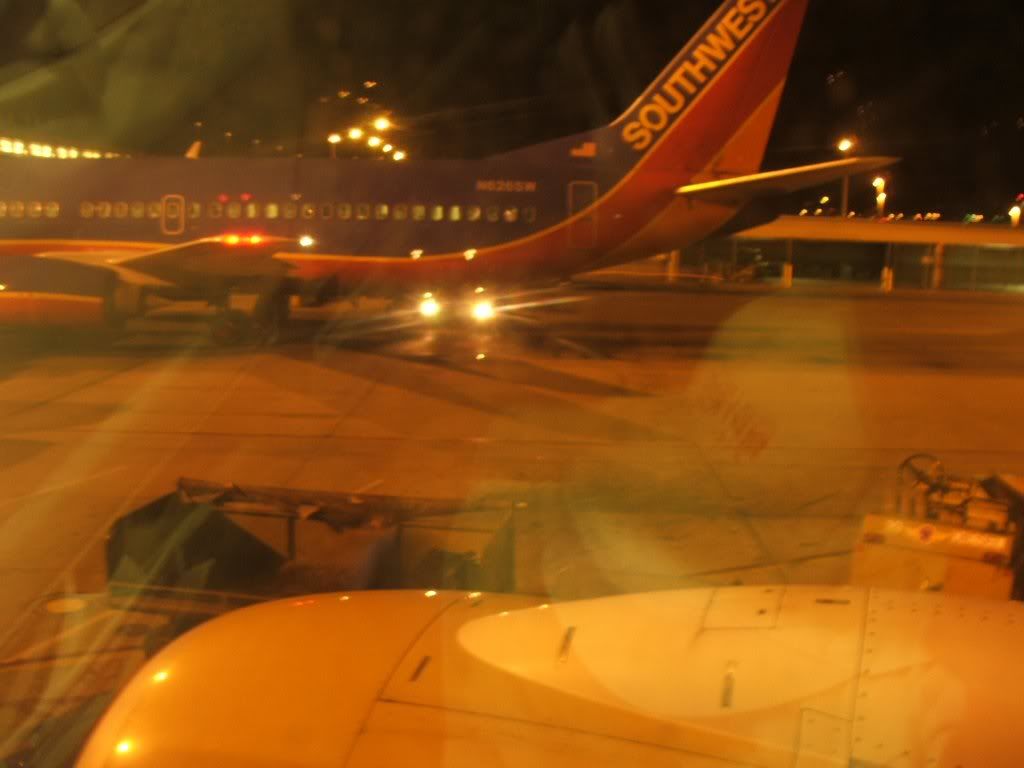 Unfortunately, there were not as many photo opps on a short night flight. In any event, I hope you enjoyed my [second] trip report.
Next trip: Day trip to LAS in mid October on WN