Sorry it has taken nearly a week to post this trip report just been busy and such. Anyhow Widget1580 aka Travis planned a day trip to LAX and I decided to go with him. He started in SBN and I started out in DTW and we met at CVG
First flight of the day
DTW-CVG
10-29-05
flight 5198 operated by Comair
Equipment CRJ7
Depart 610am
Seat 3D
Departed a bit late because we had to be de-iced. I guess that time of the year is coming around again. However after we de-iced we were on our way to CVG. Sorry no pics from this leg of the trip. Too early hehe
Next flight
CVG-ATL
Flight number 325
Depart 906am
Equipment MD88
seat 31A
This is where I met up with Travis. It was good to see him again
Anyhow our flight left the gate on time, but due to fog we left late. When we departed there were around 30 aircraft in the lineup to depart!
It was a very nice flight. The whole crew was extremely pleasant and always had a smile on their faces. We sat in the row that the f/a sits. Her name was Mimi. She is based in BOS She was sooo friendly and received my compliments as well as the other crew. Other than the flight was very nice once we took off.
And all of the F/As thought we were crazy to spend a day in LAX and fly for fun...hah
My snack
Me at my seat
New leather interior of the MD88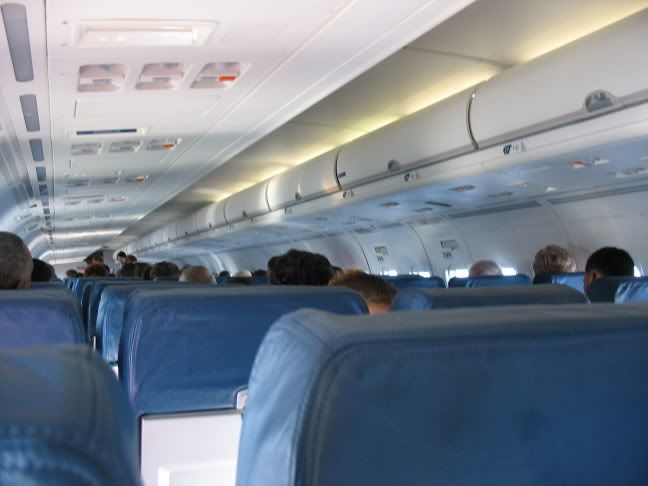 Taking off at CVG
Picture of Travis and I that Mimi took
Next flight
ATL-LAX
Flight number 266
Seat 39G
Equipment 767-400
When we arrived into ATL Travis friend Rigo aka Jetblue surprised us and was going to spend the day in LAX with us!
This was the first time for all of us to ride on 764. She is a powerful beauty. After switching around some seats we ended up by each other. We were delayed yet again because we took on some more fuel and freight. Once we took off it was a nice 4 hour flight out to LAX. The in flight movie was Batman Begins or returns of something like that. I didn't watch it. We arrived in LAX around 2pm local time and began our 9 hour stay at LAX.
Here are some pics from the flight
Travis and Rigo on the 764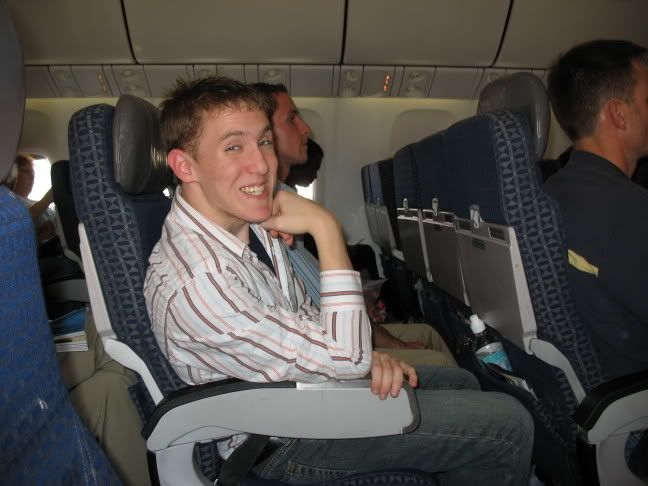 some mountains on our way to LAX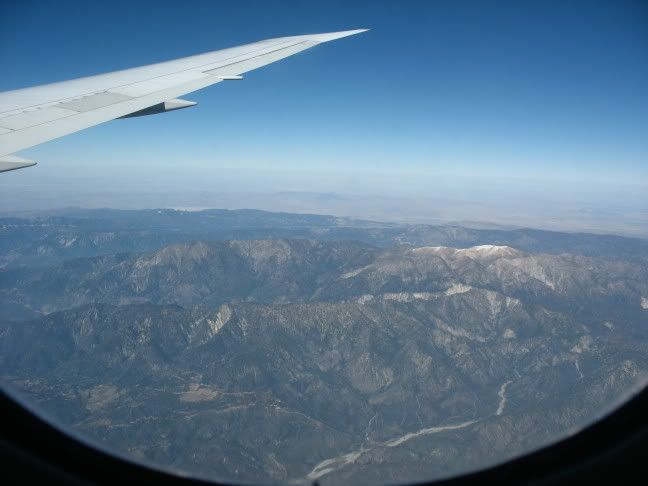 our snack...consisted of some oreos raisins and crackers and cheese...i traded my oreos for Travis, and Rigos raisins
some cabin shots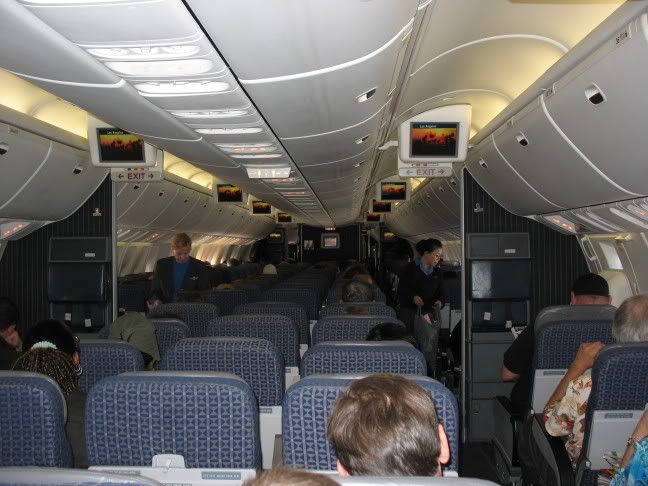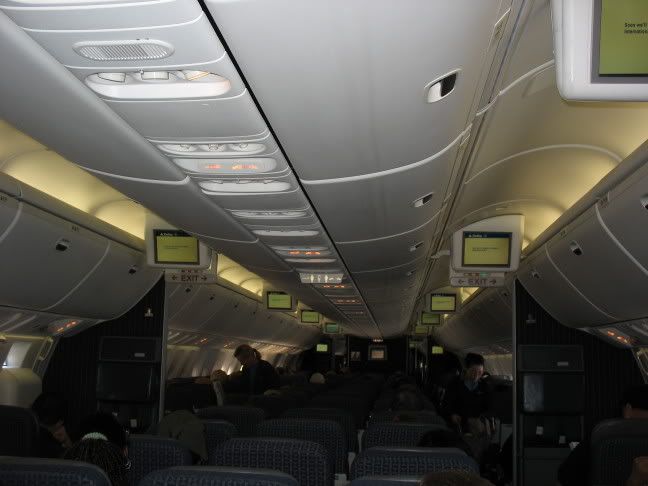 me in the cockpit after we landed at LAX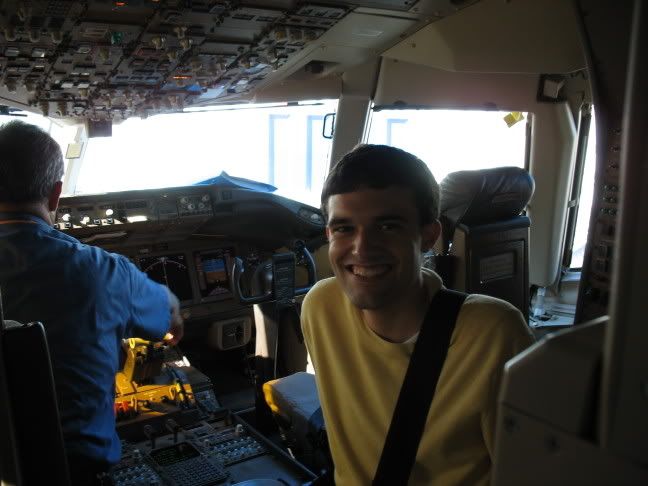 landing at LAX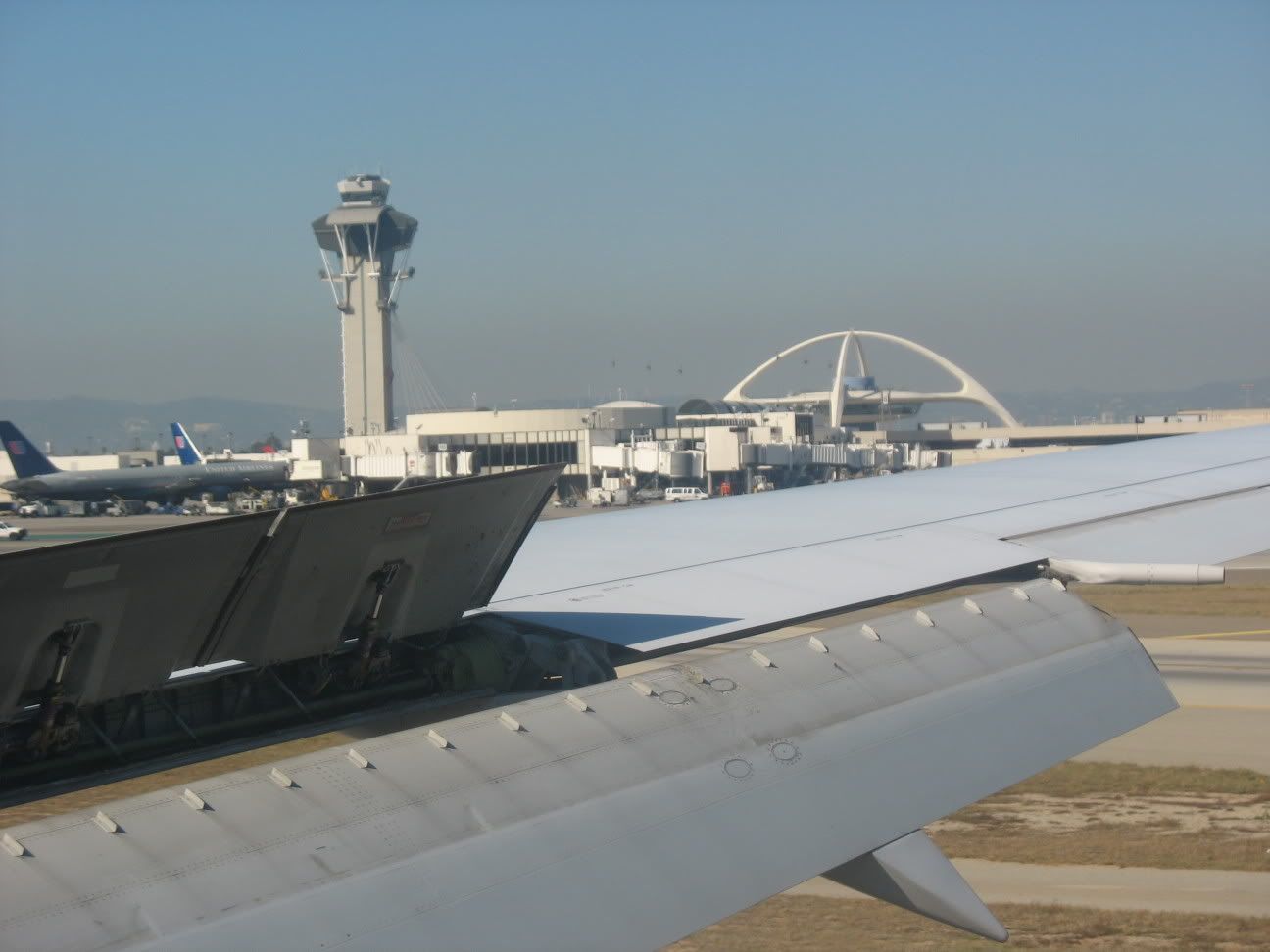 Over the freeway landing at LAX
A nice smoggy view of LAX on approach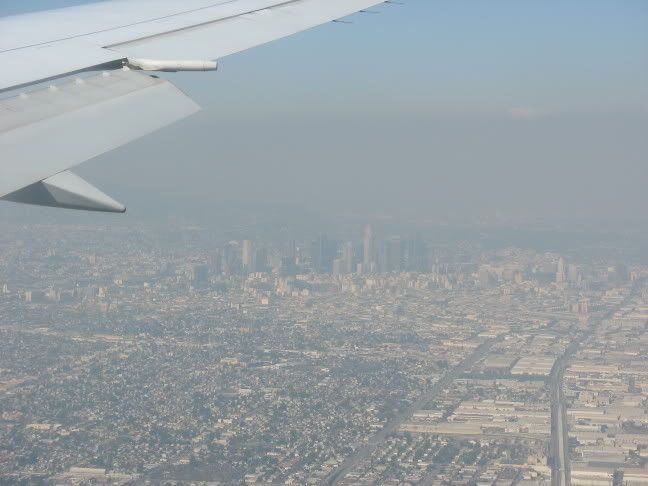 Once we deplaned we went to one of the parking lots to watch some of the planes come in....here a few pics I got from that
A BA 744 coming in...took three pics of it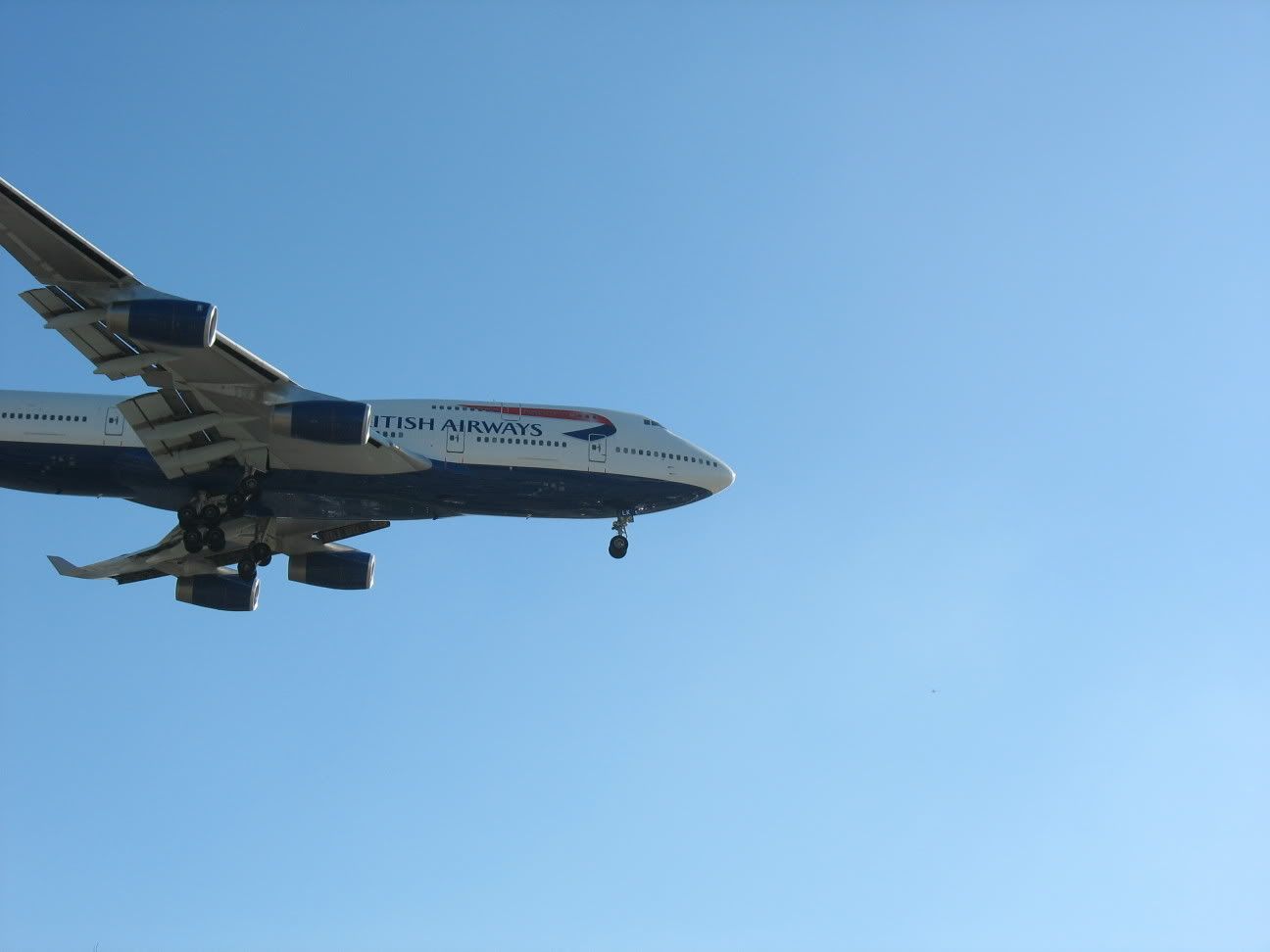 Then I got some pics of a WN 737 on approach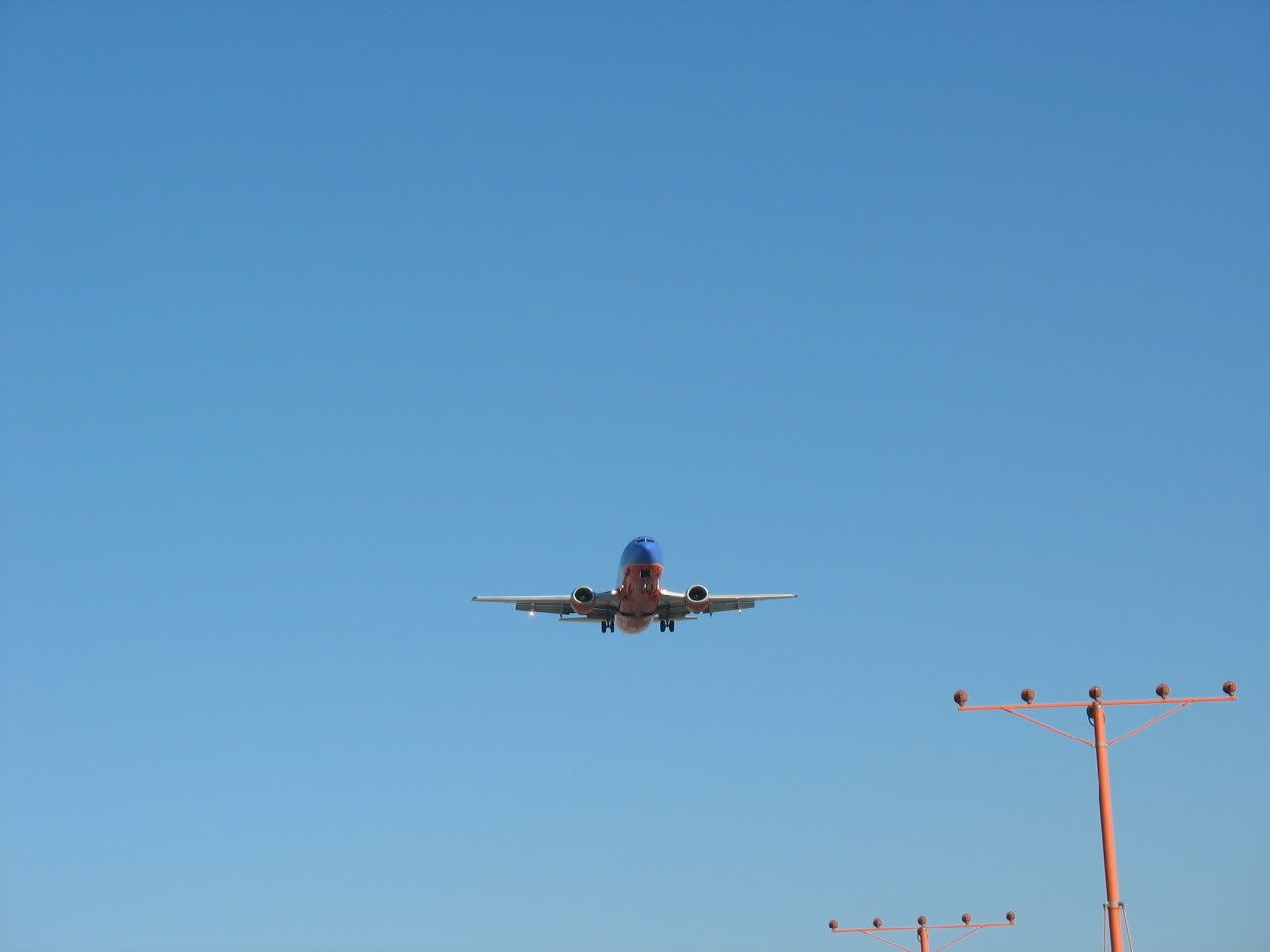 There are a lot of WN 737 coming in and out of LAX they get so boring.
Alright I will have more pics and what not of what we did in LAX for the day and plus the return trip home LAX-ATL-CVG-DTW in pt2 which I will be posting probably a bit later today...I hope you enjoy sorry if its not the best trip report...also I managed to get not one single registration....yes go me!
-Zach