BEWARE DIAL UP USERS, IT MAY BE SLOW
I'm going to post this one first because this has the most pics and has less detail than the other one. So when I get time ill finish the other 5 flights
Airline: Qantas
Flight: 1084
Date: 08/09/05
Gate: 3
Seat: 20A
A/c Rego: VH-VXI
A/c Type: Boeing 737-800
Due to taking a free bus in Perth which we thought would take 20 minutes, in the end it took almost 2 hours. We got to the airport about an hour before our 1430 departure, In Perth they don't have dedicated check in lines like other airports its just que up and go to the next available counter and they set you right. We received our boarding passes, we arrived in Perth with 4 suitcases filled to the max and left Perth with 4 suitcases and 3 bags filled up!!!! We then headed up stairs after clearing security and hen went and got something to eat from the café I wandered around the upstairs and looked at some flight mags for the trip. We then got called for boarding and I was third to board, whent hey were announcing the boarding call they stated "That because your aircraft is fitted with entertainment devices headphones are available as you enter the gate" we went down and were greeted by the normal QF smile and friendliness and they pointed us in the right direction. Walked down to my seat 20A and began taking pics. In which the older f/a said that "we have a plane photographer onboard today do we?" I replied more like an "enthusiast" she laughed and then continued.
We then sat at the gate for 10 or so minutes, then we pushed back behind the 767 and followed it down the taxiway, a note of interest the 767 used less runway 2 entry points less than us. I thought it was bit odd considering we were a smaller a/c and had a lesser flight time.
All Above pics are just of Perth Terminal and of the crappy weather 
As you can see it started absolutely pissing down I mean pissing down it was so heavy we sat there and waited for another 5 minutes then managed to take off into the extremely bumpy Perth sky.
The service on this flight was absolutely wonderful as usual, no sooner had we reached 41,000FT and we were being served our Ham, Swiss Cheese and Salad Paninis, which were very nice, with that I had a coke.
Above: Clouds
Above: Clouds
Above: Nice Wing Shot
Above: Just out of perth
Above: Now we are talking Outback
MY FAV PIC!!!!(above)
The entertainment was the usual radio stations and also they had a couple of comedy shows going, But then something caught my eye so I changed to channel 1 and it was an aviation enthusiast documentary about "Sydney Spotters" It was a bloody interesting doco as well, there are a few REAL nuts out there one guy has collected EVERY SINGLE a/c rego that has flown in and out of SYD since he began spotting in the 70's AMAZING!!! I also looked up on the internet and he has a great site, cant recall his name now though. This was a great way to top off a holiday and a great flight, as this show ended we began our decent, which I must add was quite rapid and steep: heres a few shots,
Above: The Harsh Aussie Outback :P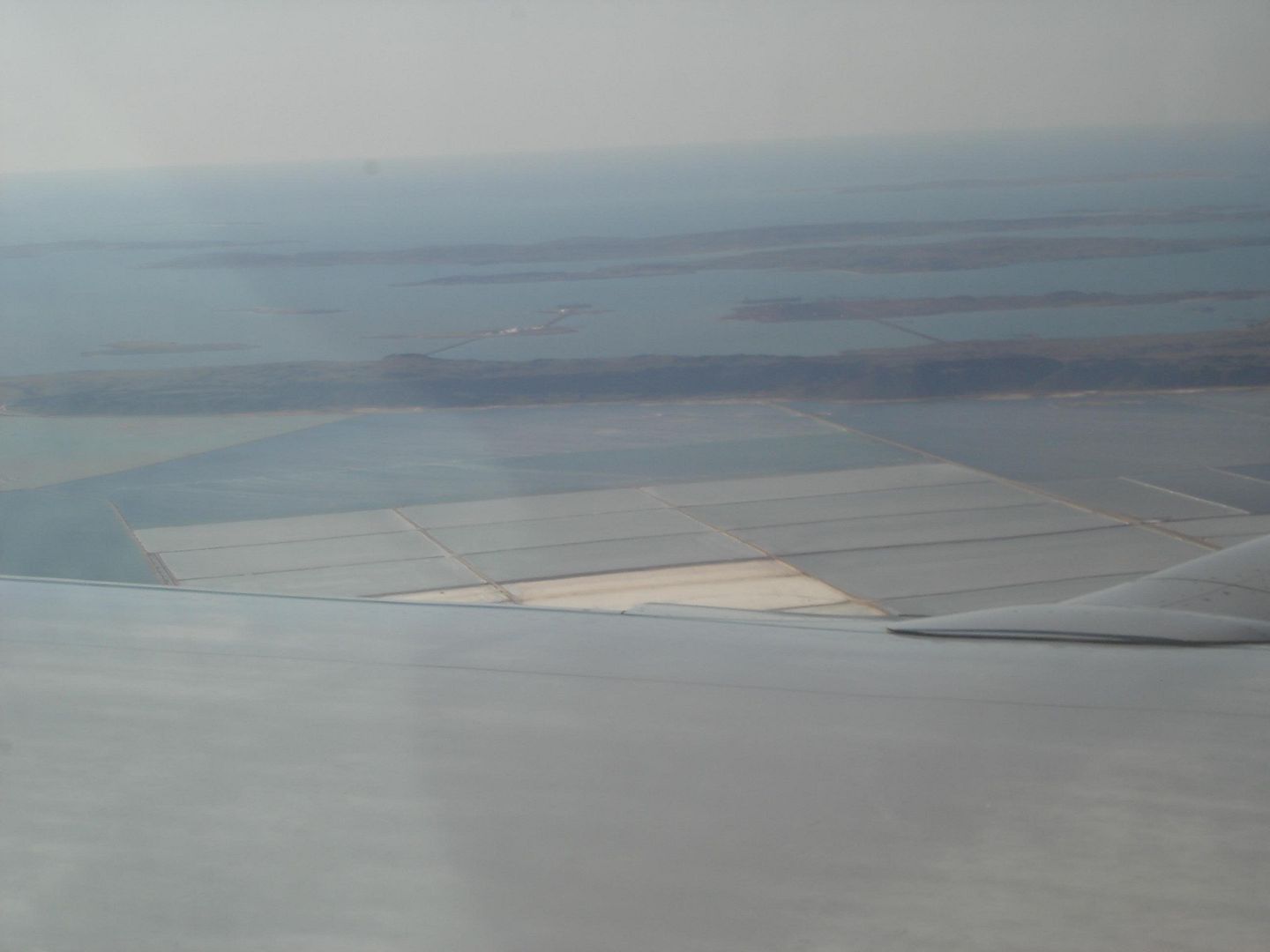 Above: Salt ponds, where they grow salt
Same as below
Above: Looking out to the 7 Mile Train yard and the Dampier Causeway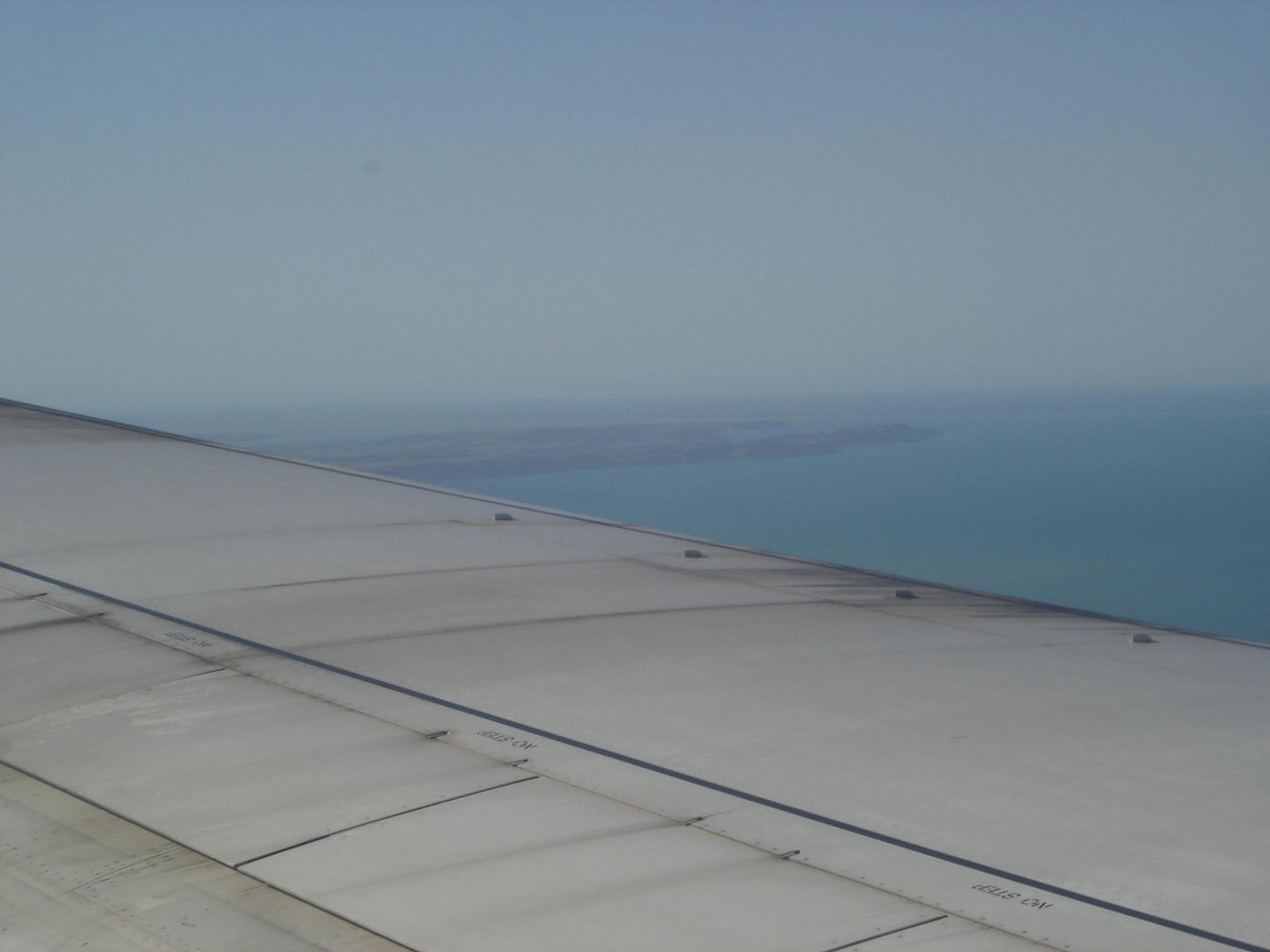 Above: Looking out to the Woodside LNG plant on the north west shelf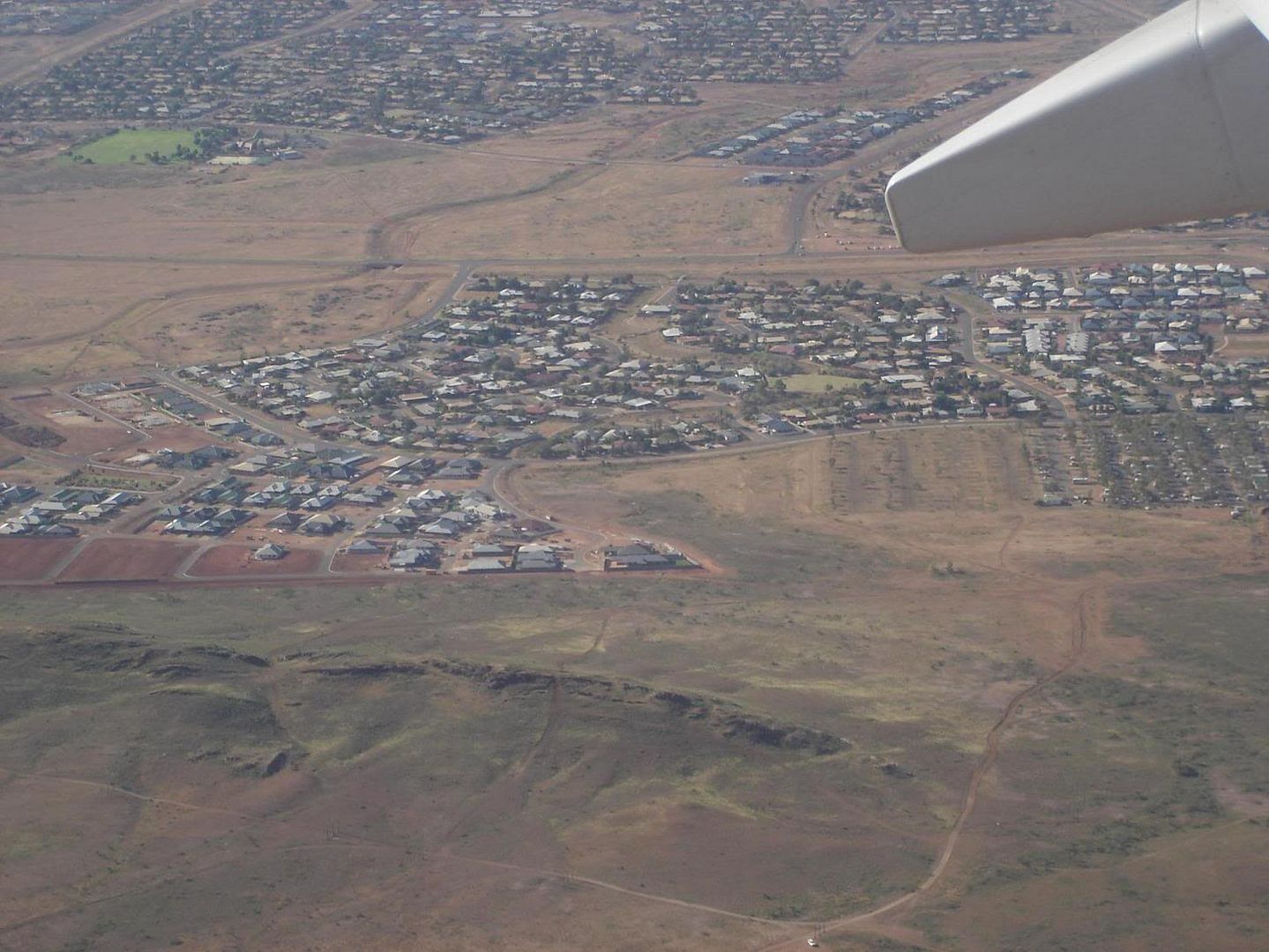 Above: Western end of town newer area
Above: Half of Karratha
Above: Your looking at the biggest shopping complex out of Perth lol, our shopping centre and town centre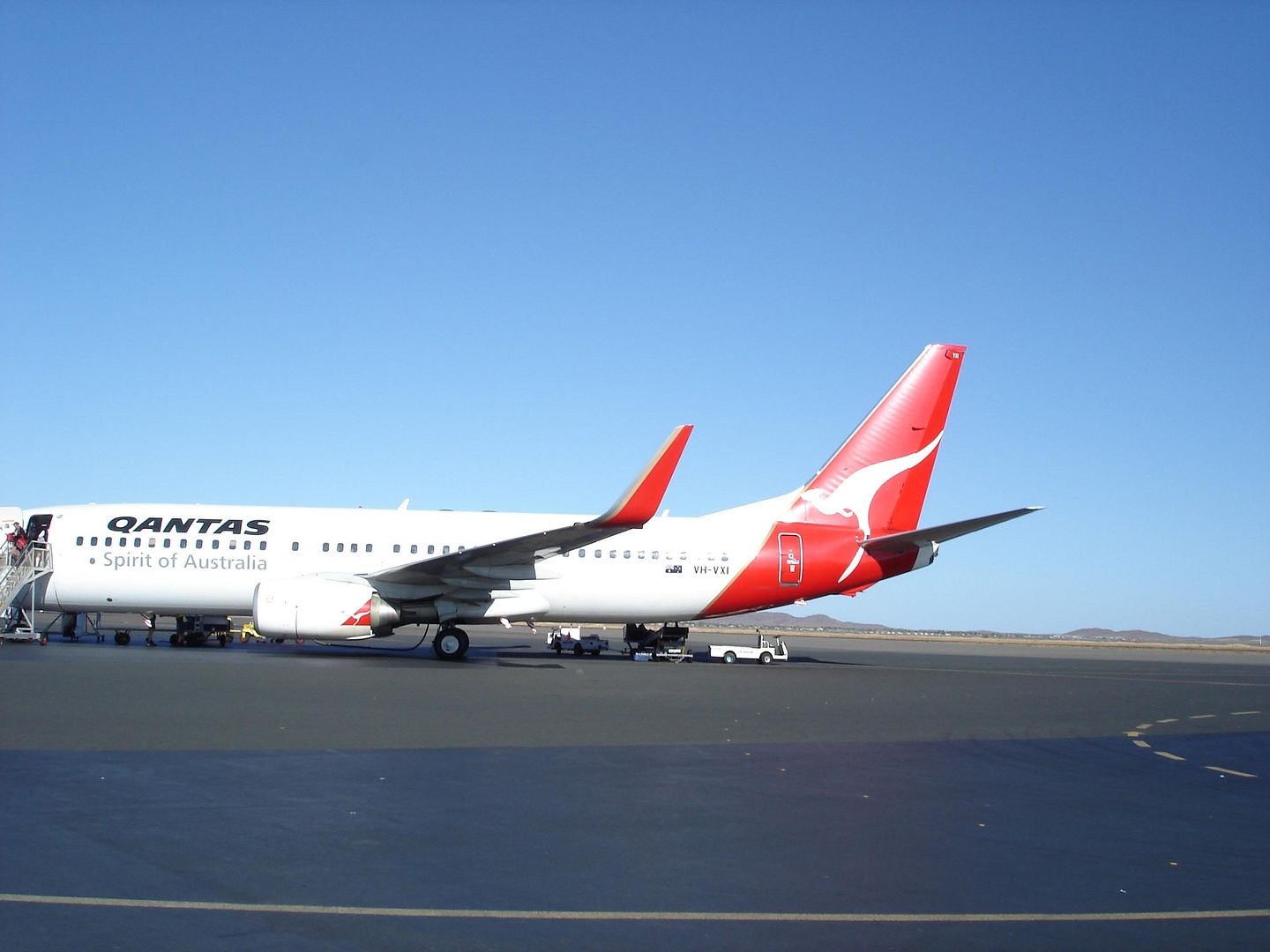 Above: My Plane!!!
I will eventually post other flights as i have some great shots!!
I Hope You Enjoyed The Report
Cheers
PD