Welcome to yet another trip report from me for a DTW-RSW-DTW journey. If you haven't guessed by now I frequent this route often with NW. I have family in the RSW area so its a just cause.
December 28th, 2005
DTW-RSW on NW flight 1118
Equipment A320 N310US delivered in 1990
Seat 02D-switched to 03D so a couple could sit by each other
Departed at 0702 arrived at 1000
So after boarding the plane a couple did not get seats by each other so I offered to switch seats so they could be by each other. They were happy and I was happy because then I was sitting by a cute gay interior designer and not a 50something guy going to Florida.
The lead flight attendant was one of the best I've had. Her name was Laura. She was maybe mid 40s and very "mom-like" with a warm smile and you just wanted to hug her!! She received my compliments in person and through NW customer feedback.
So my seat mate turned out to be an interior designer from the DC area that was doing work in the DTW area and on his way to Naples, Fl for work there also. We chatted a bit. Told him what I was studying at the University of Michigan and told him my passion for aviation...he thinks I should be a flight attendant since I told him how I almost dropped college to work as an F/A for FL....it's true...was offered.
Anyhow it was nice to chat with someone that I was interested in chatting with. Lot's of times in first class I get nasty old grouchy men that either don't talk or talk stupid jokes.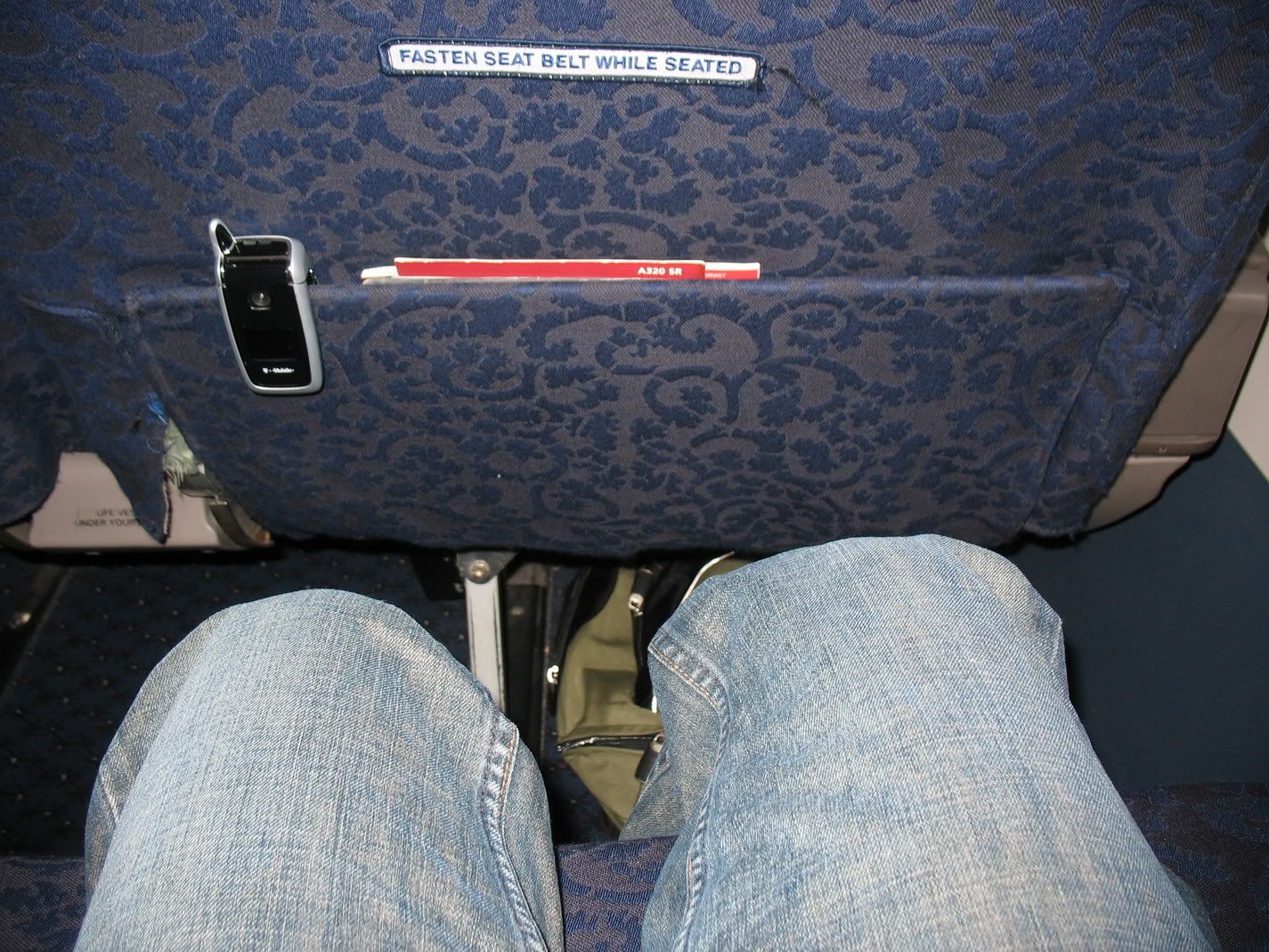 comfortable leg room in first!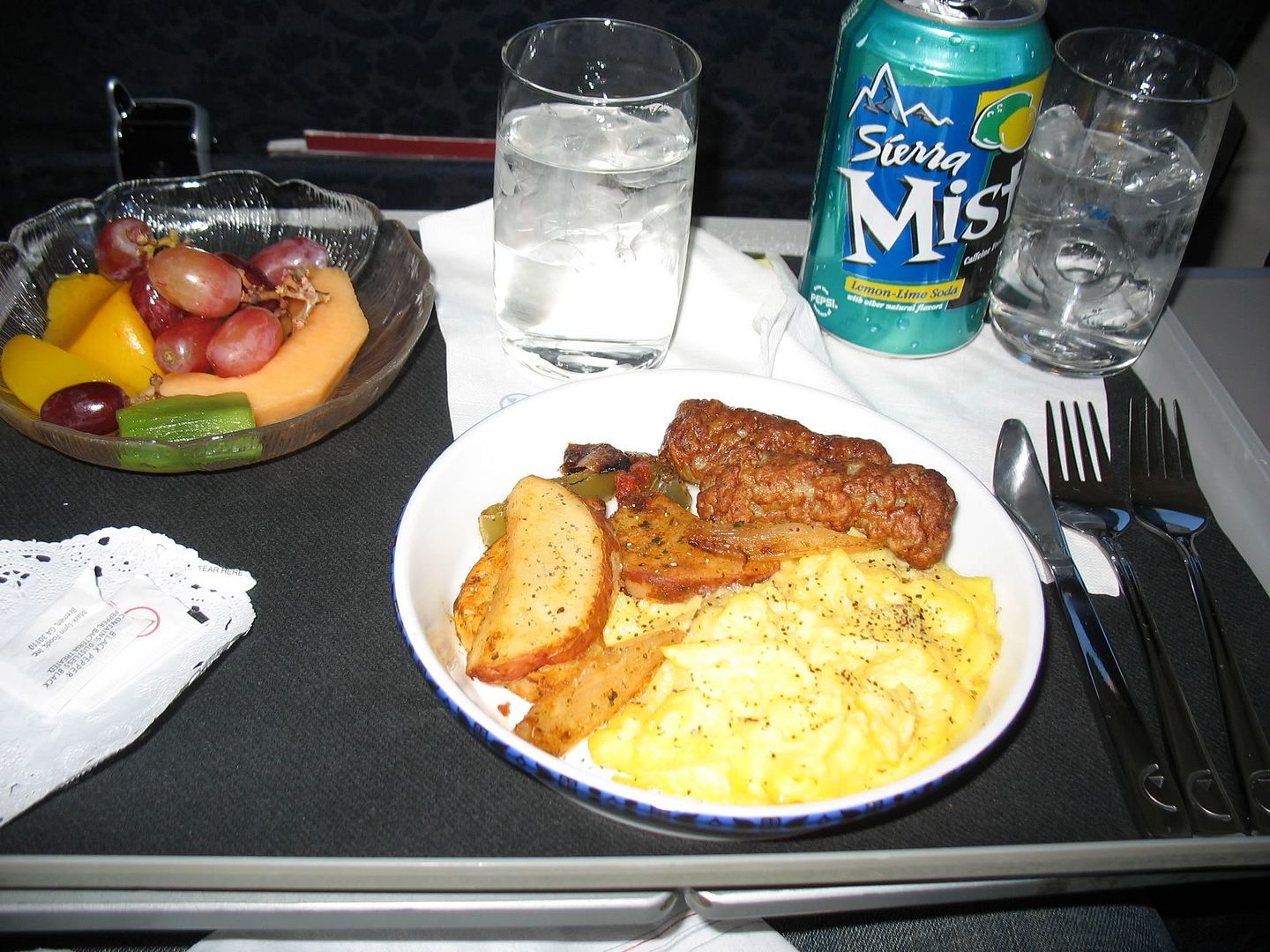 tasty breakfast! Including eggs, diced up potatoes, sausage(didn't eat), fresh fruit, and a bagel in which I declined. along with some water and some Sierra Mist since that is the beverage of choice in the morning
. Actually I had some O.J. for my pre-flight drink and didn't want anymore.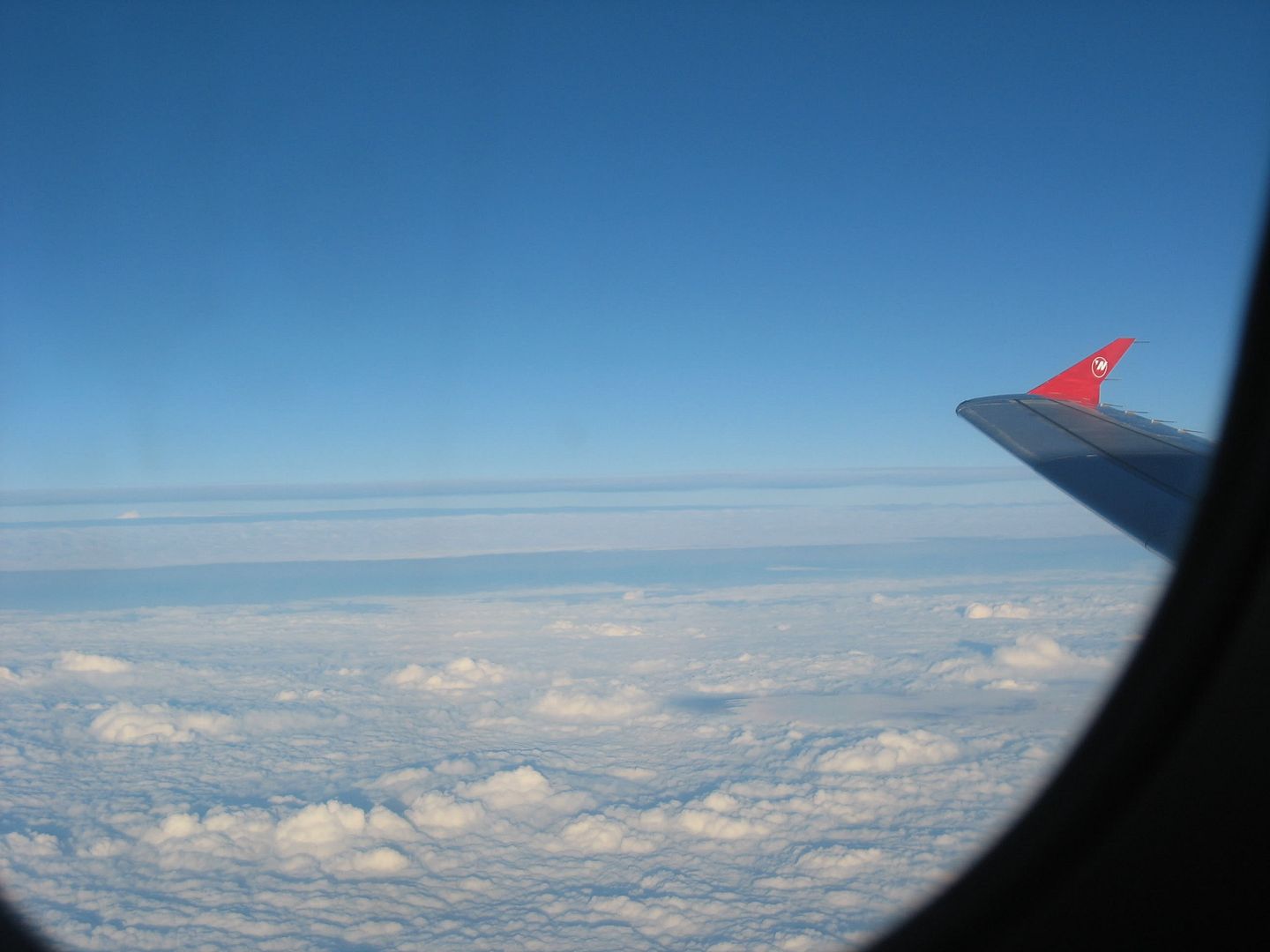 nice view of the beautiful clouds and wingtip
Janurary 3rd, 2006
RSW-DTW on NW flight 1111
Equipment A319 N348NB delivered in 2002
Seat 01D
Departed at 1345 delayed 30min due to wx in MEM
Arrived at I think 1700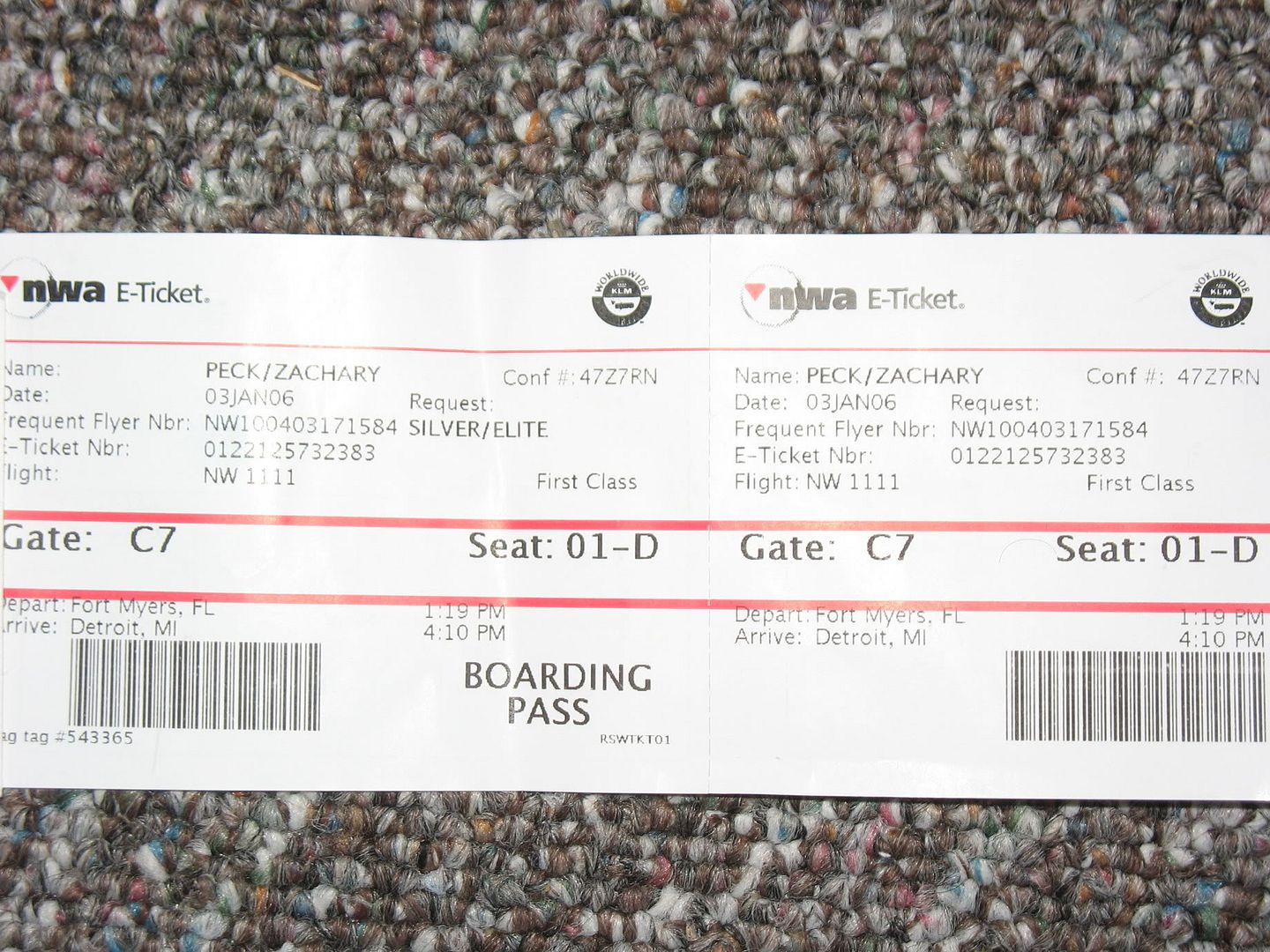 This was my first time on a 319. not much different than a 320. bleh airbii
I went up to the cockpit after I boarded to look around and talk to whoever was up there. The cockpit looks very modern and high tech. guess it would look modern being only 3 years old
and high tech because its a commerical airline right. bitch please
anyhow the first officer was up there and then shortly there after the captain showed up. both love flying the airbii. I had to hold back my thoughts on airbii and how Boeing is better but just smiled and said yea. They like flying with the sidestick.
The flight was very nice and routine with meal service and friendly in-flight service.
At the end of the flight Janette, the aft FA announced that this was the last flight for the First Officer because he was going to be trained on the DC-9 then furloughed in May. I was sad to hear that and surprised because he didn't tell me that up in the cock pit. Then the FA said something about something I don't remember but all the passengers clapped for appreciation of the First Officer. As I was de-planning I went back to the cockpit and told the first officer that my thoughts were with him as he is being furloughed and he shook my hand said thanks but he is not too worried since he also flies for the military and plans on doing that after being furloughed. But in any case I wished him the best of luck in his next adventures and told him that he is in my thoughts.
Also the captain said that the last DC 9 will be retired in 2014
All in all another great flight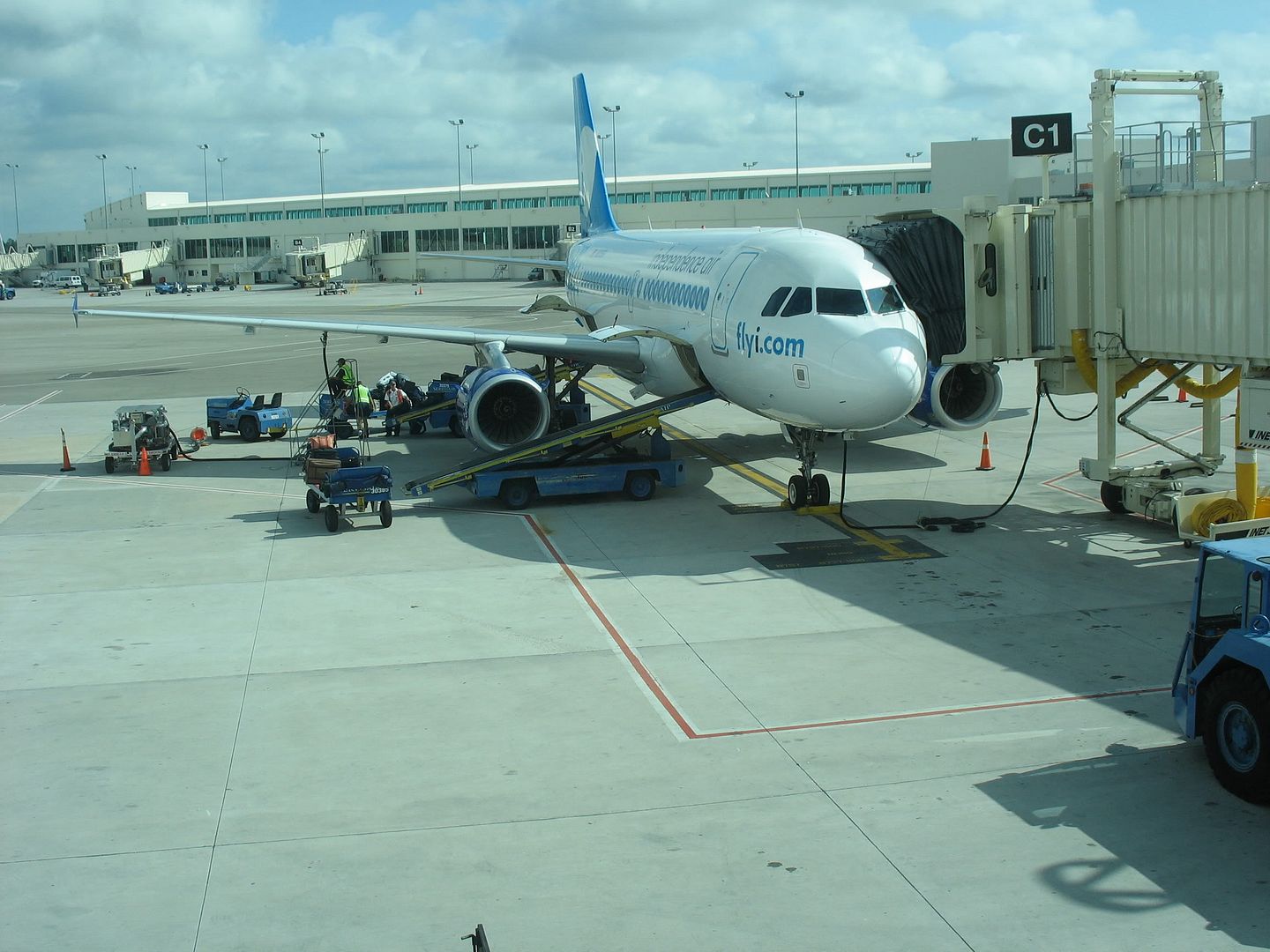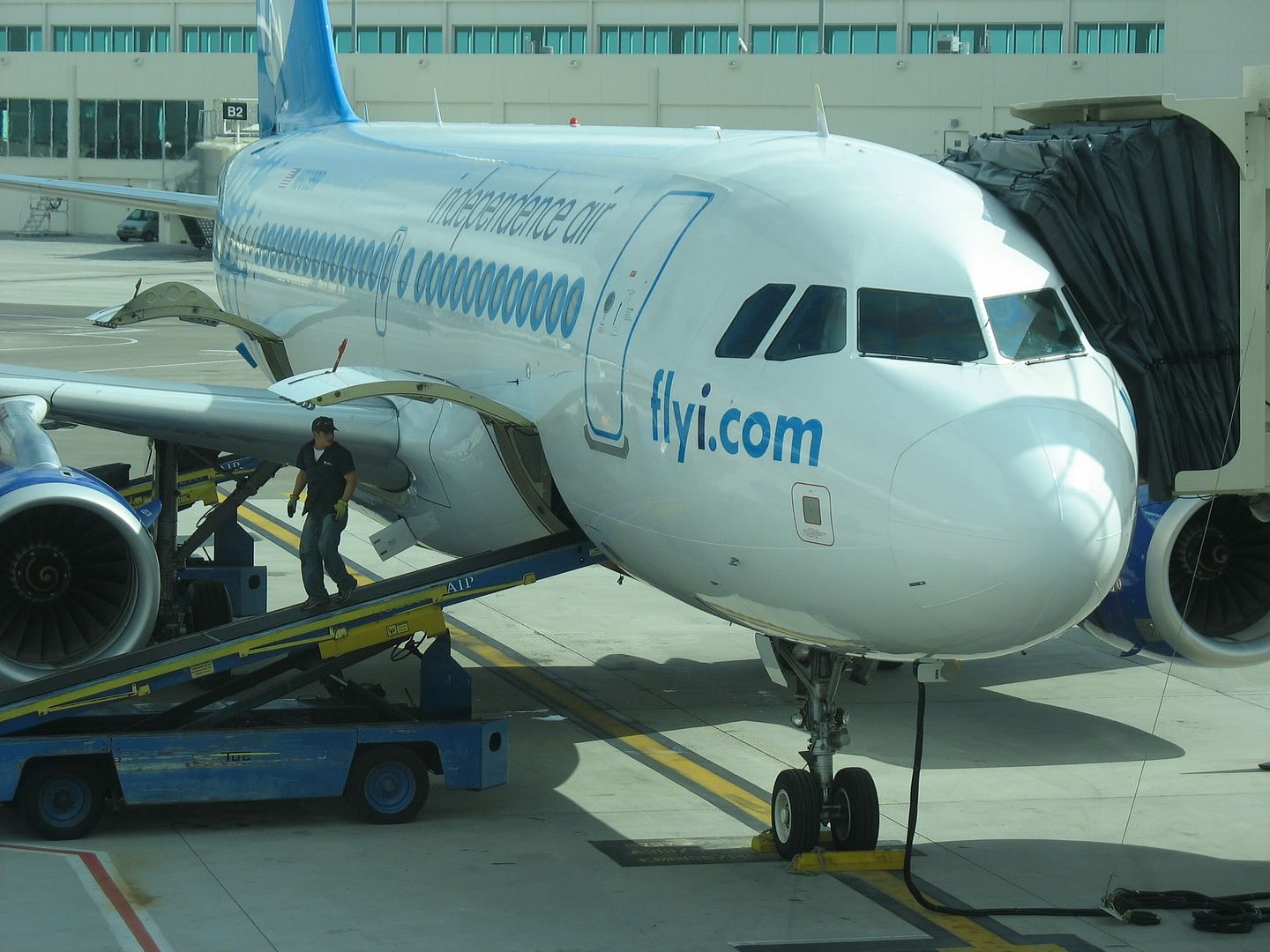 last chance pics of Indy airs 319s! seen here at RSW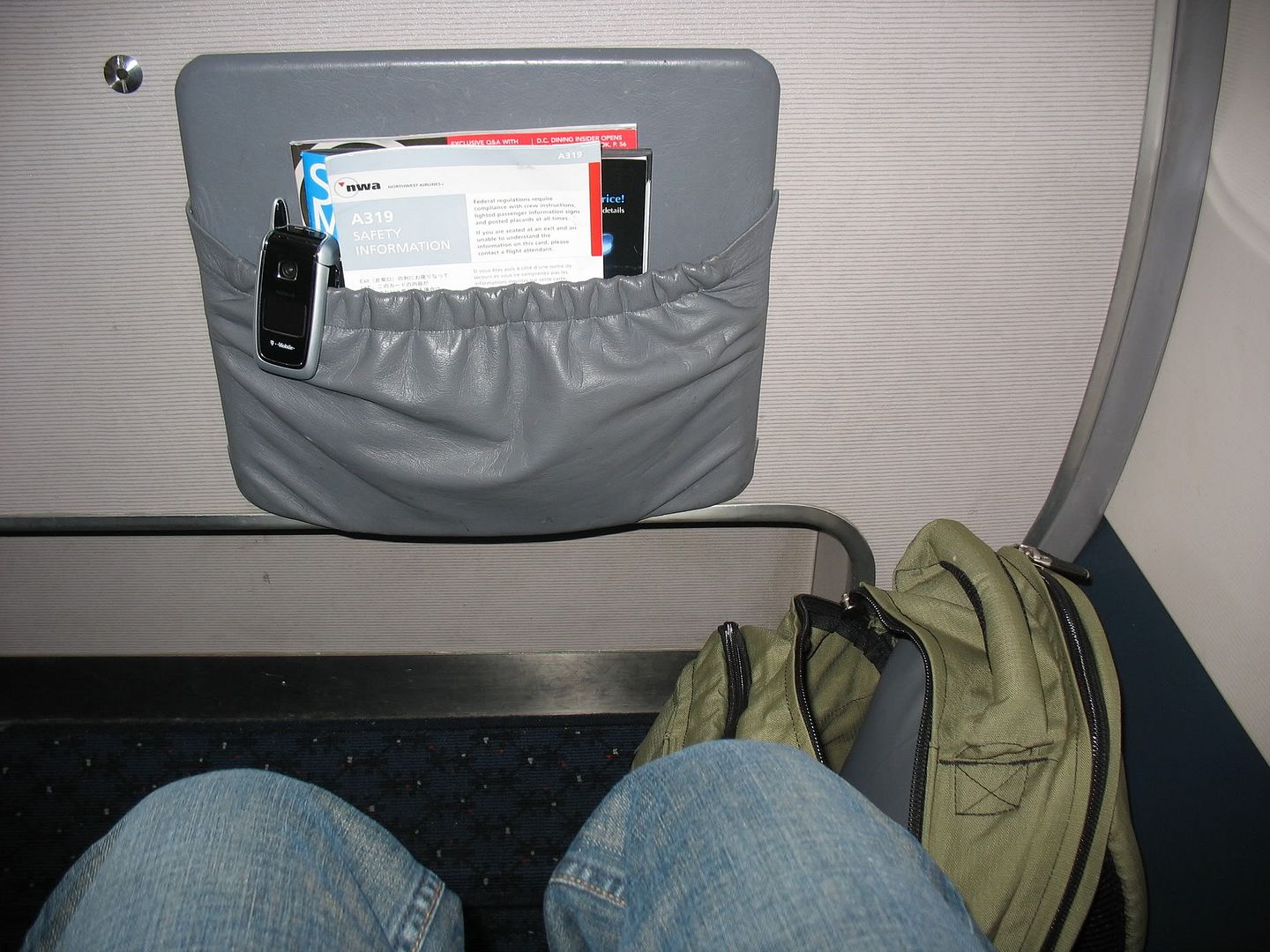 plenty of leg room here ahhhh nice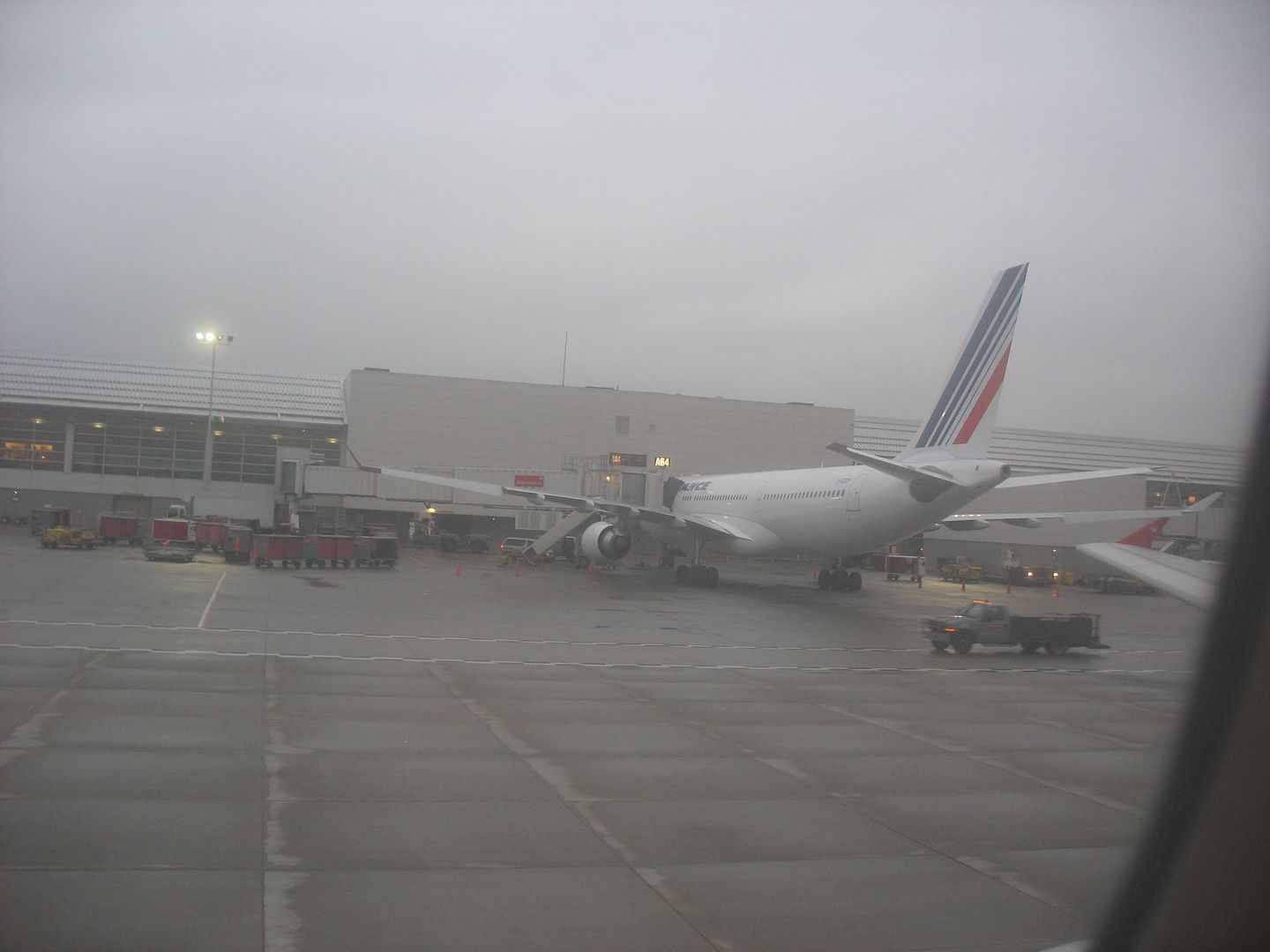 AF A330 at DTW
Line up of heavies at DTW with NW 747 and A330s and BA767 and LH A330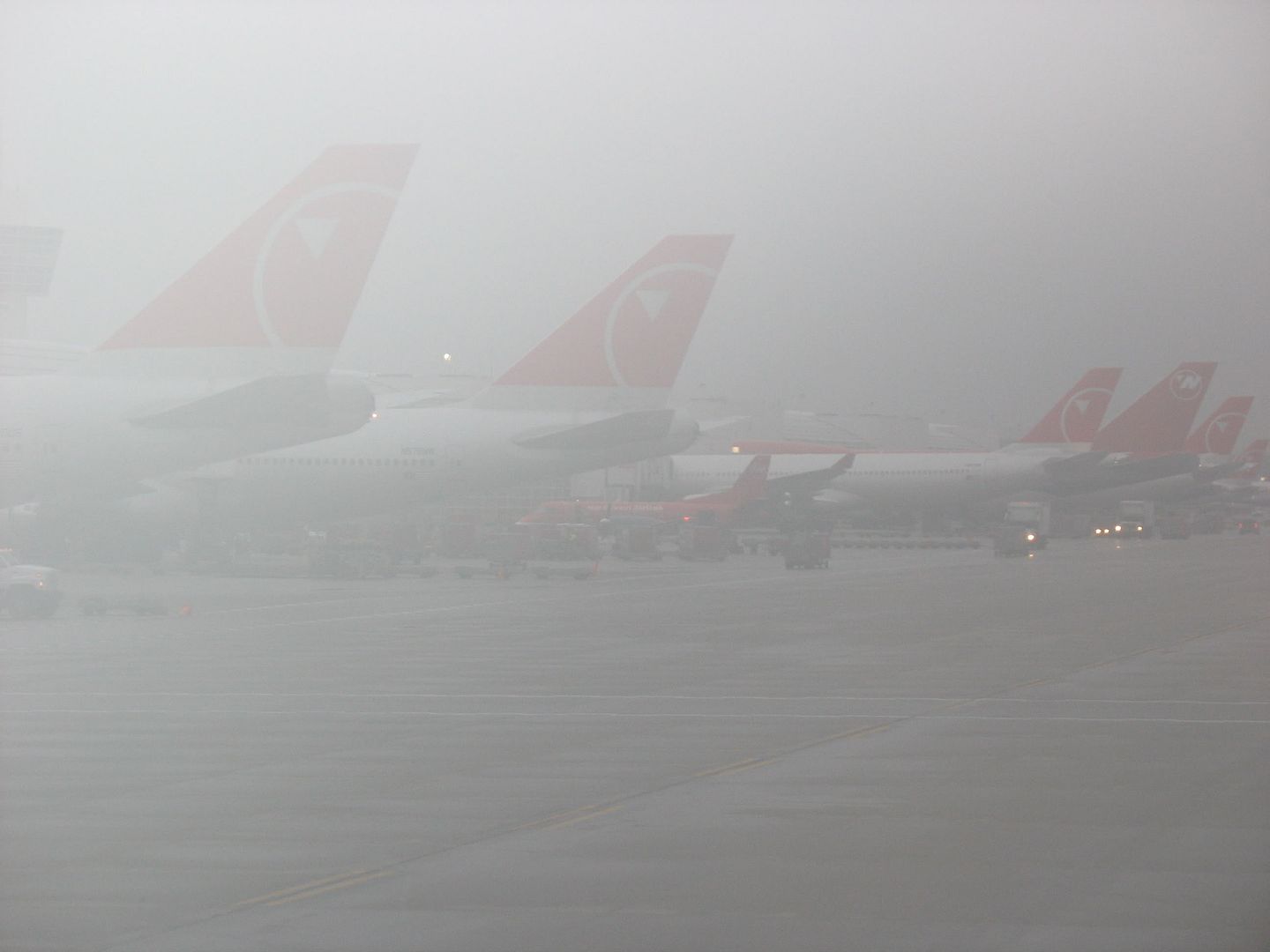 very bad pic, but I find it interesting that there are two Mesaba Saabs at the mainline NW terminal parked at the gate by a 747 heavy.....seen that the past few times here at DTW quite interesting since all of NW airlink flights are usually out of concourse B or C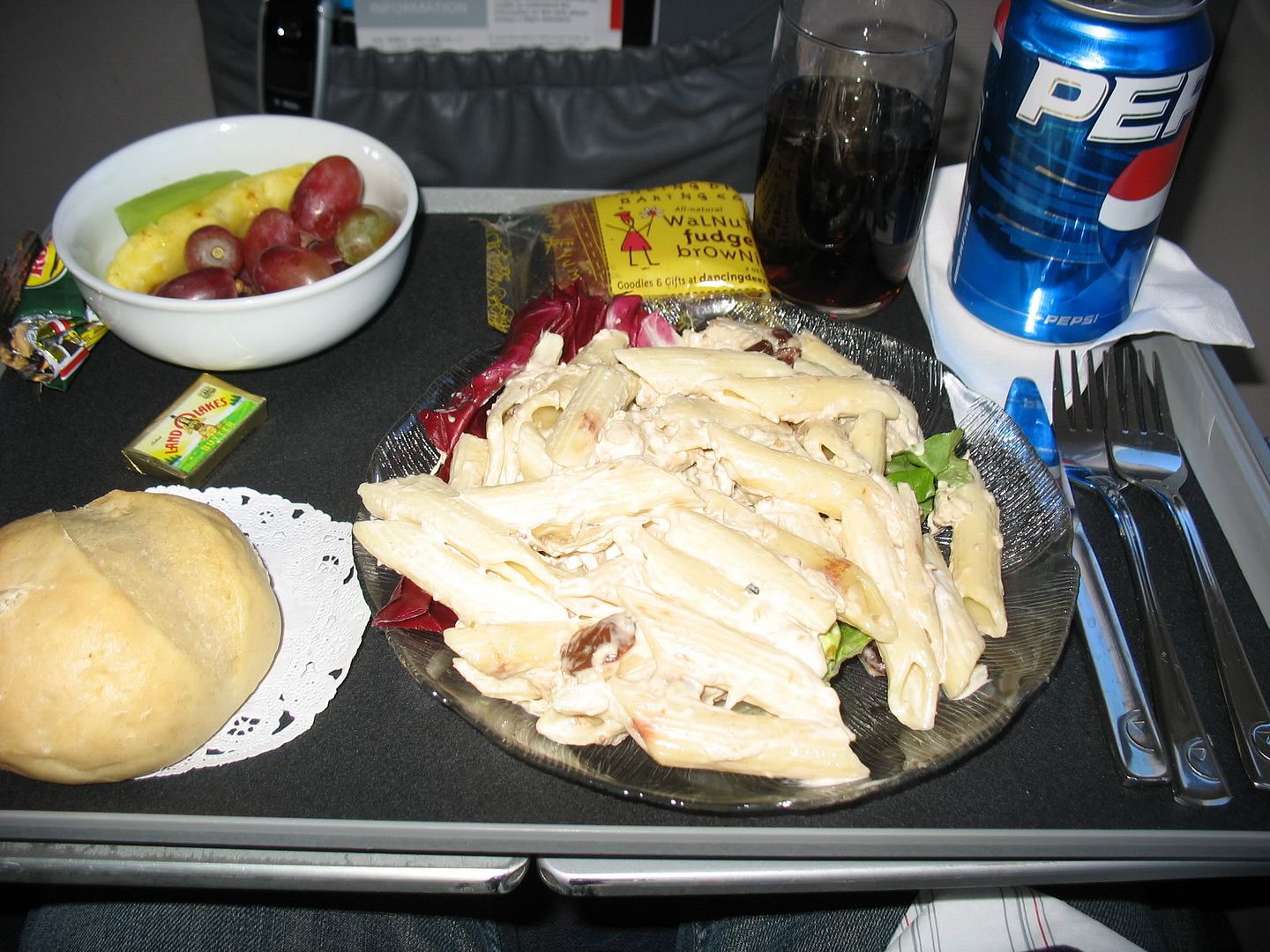 Lunch consisted of some Chicken Pasta salad stuff...i hate mainly the pasta it was alright. A roll, and some delicious fresh fruit and a brownie mmmmm tasty with a Pepsi!
Well I hope y'all enjoy any questions or comments please ask!
Zach
edited for pic problmes