Accra- Gatwick
Ghana International Airlines G0 101
ETD: 22:45, departed 22:48
ETA: 05:55+1, Arrived 05:35
2nd January 2006
After a 2 week journey in Ghana time to head back to the UK, some pictures at the end of the trip report during my stay in Ghana.
In Western Africa check in opens about 6 hours before departures, in some cases like MEA a 5:30am departure, check in opens at 10pm the previous night and closes about 1am. I quite like the idea of early check in then head back home to get ready for the flight.
I arrived at Kotoka International Airport at 5pm, the airport was busy as usual at that time of the day as the majority of wide bodies arrive between 7pm and 10pm.
Ghana International Airlines had check in counters, relatively high with comparing with BA, KL, and LH who usually have 3 or 4 and have larger aircraft.
My bags were weighted on a scale prior to the check in desk.
I was then asked the ''famous three security questions'' and had my passport checked.
I then proceeded to the check in area. Checked in 2 pieces of bags (38kilos in total)
I was asked if I wanted a window or aisle seat I replied window.
Sean Mendis said: I know what seat you want: I was given 5F again. Yippy
I headed back home for dinner and shower.
I got back to the airport at 8:45pm, and headed towards immigration.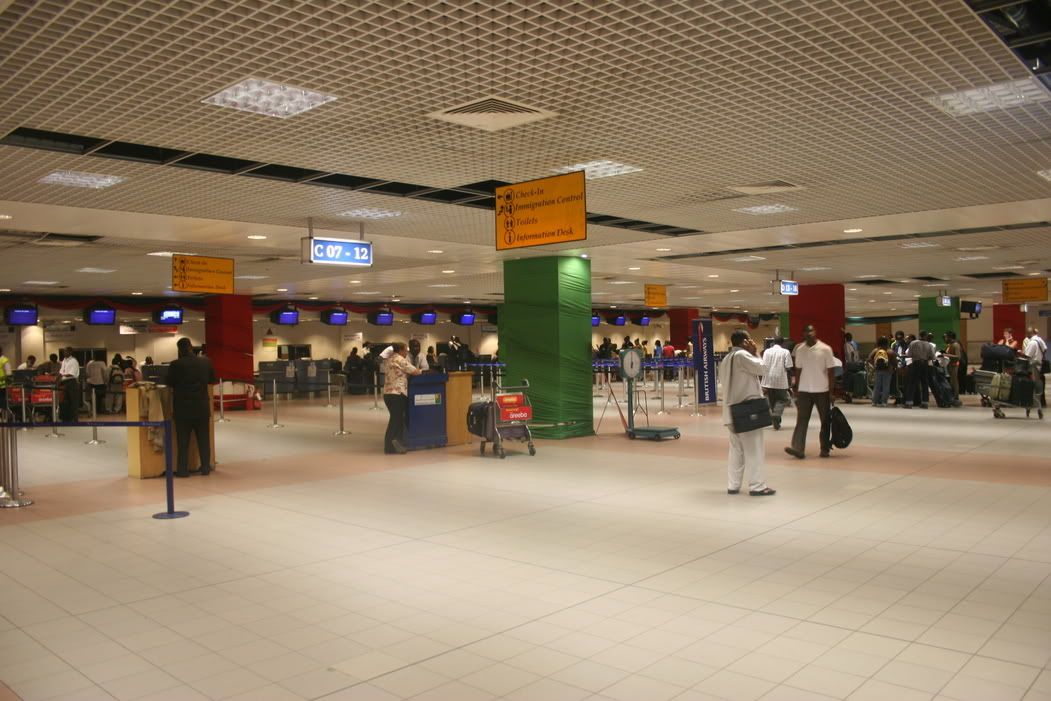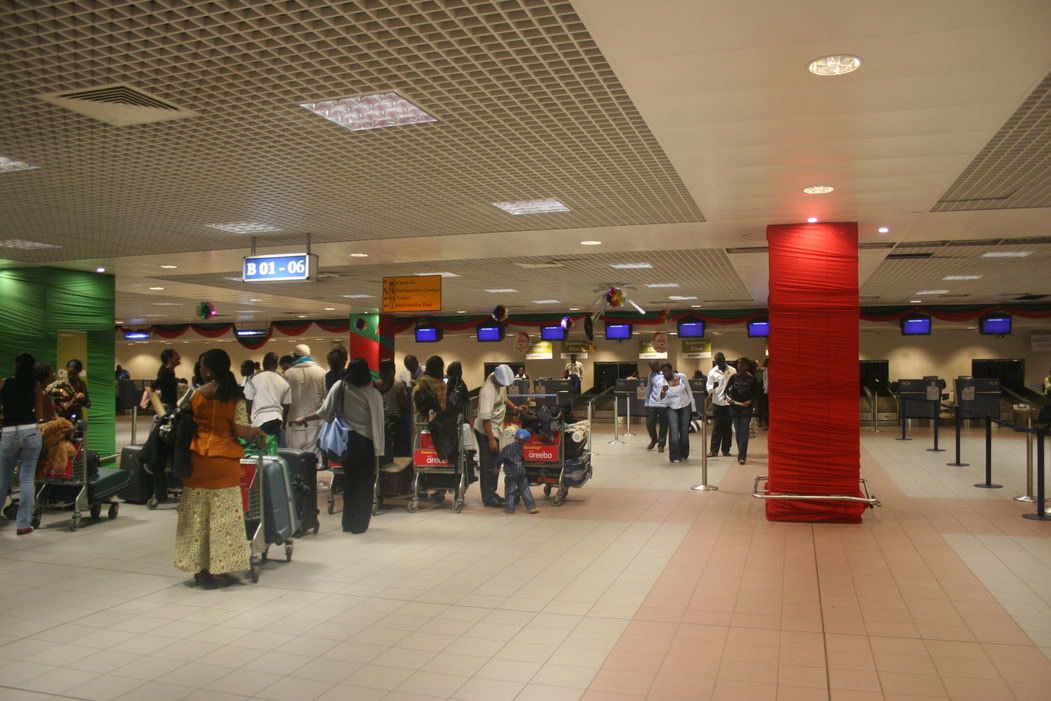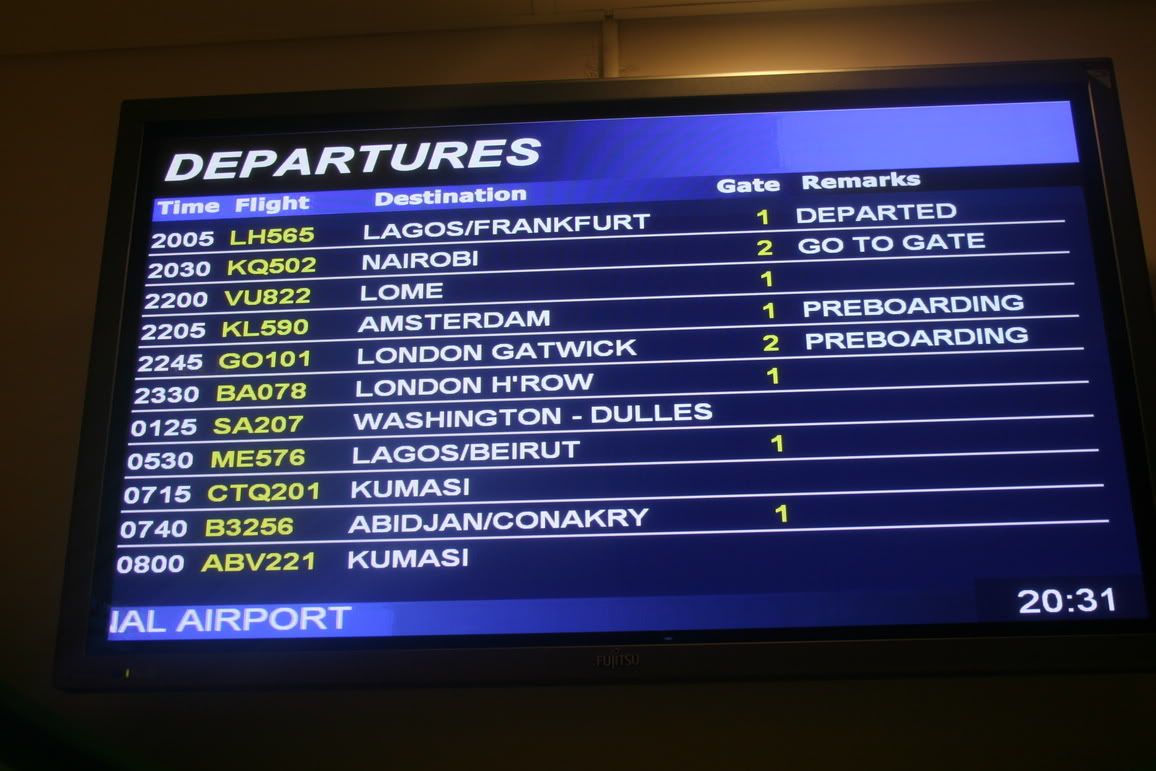 Surprised to see SA schedule to IAD on the screen.
Although GIA has 1 daily flight you can feel their presence at the airport with signs such as immigration sign, have a safe flight and so on.
Sorry about picture it's blurry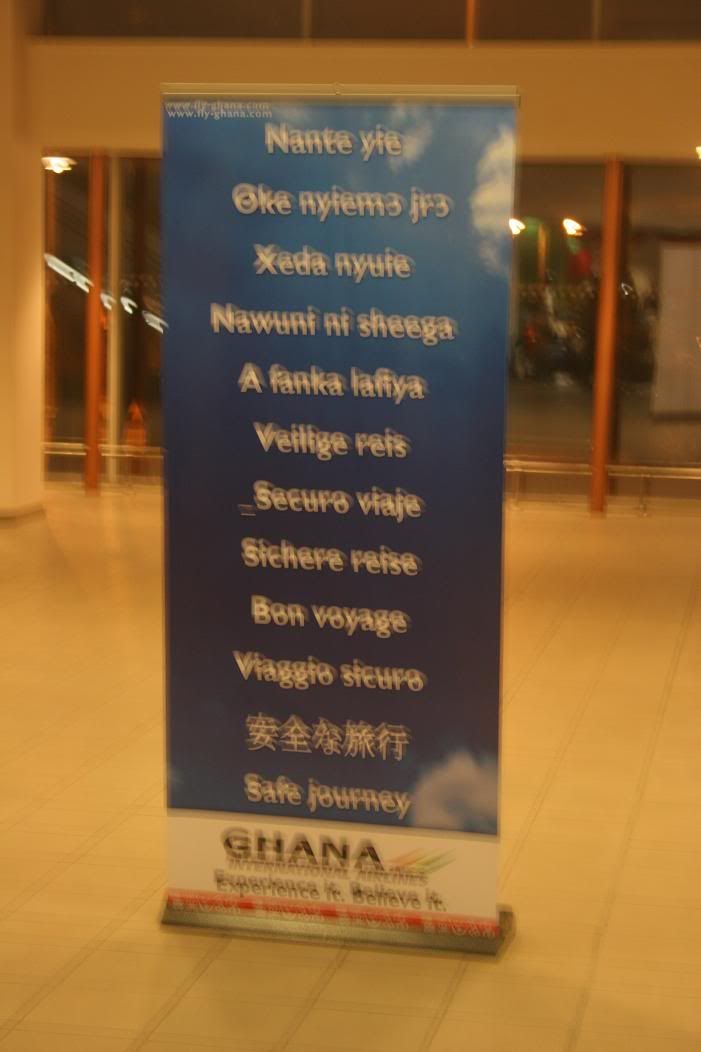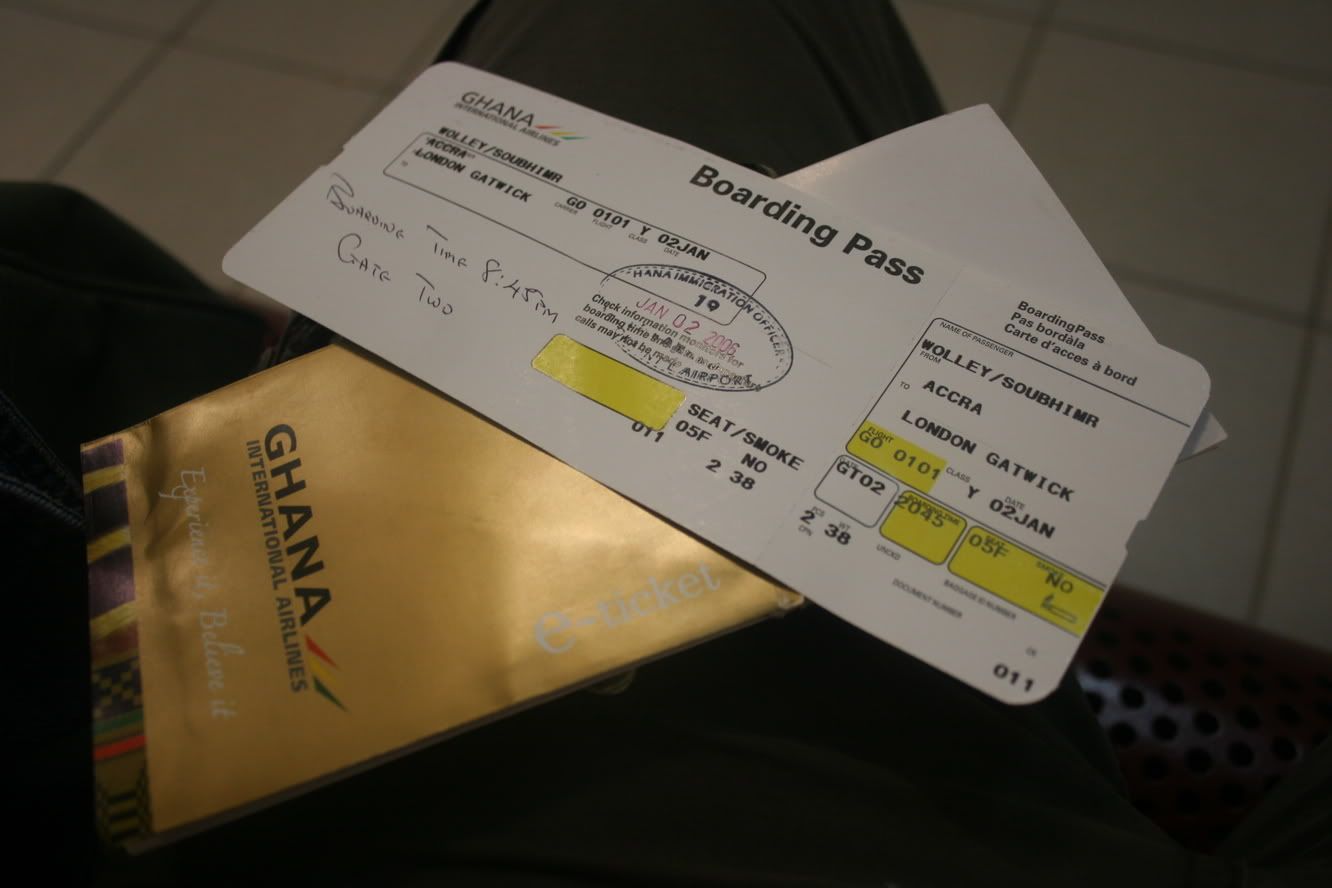 Went to the duty free bough a few items and headed to the gate (2)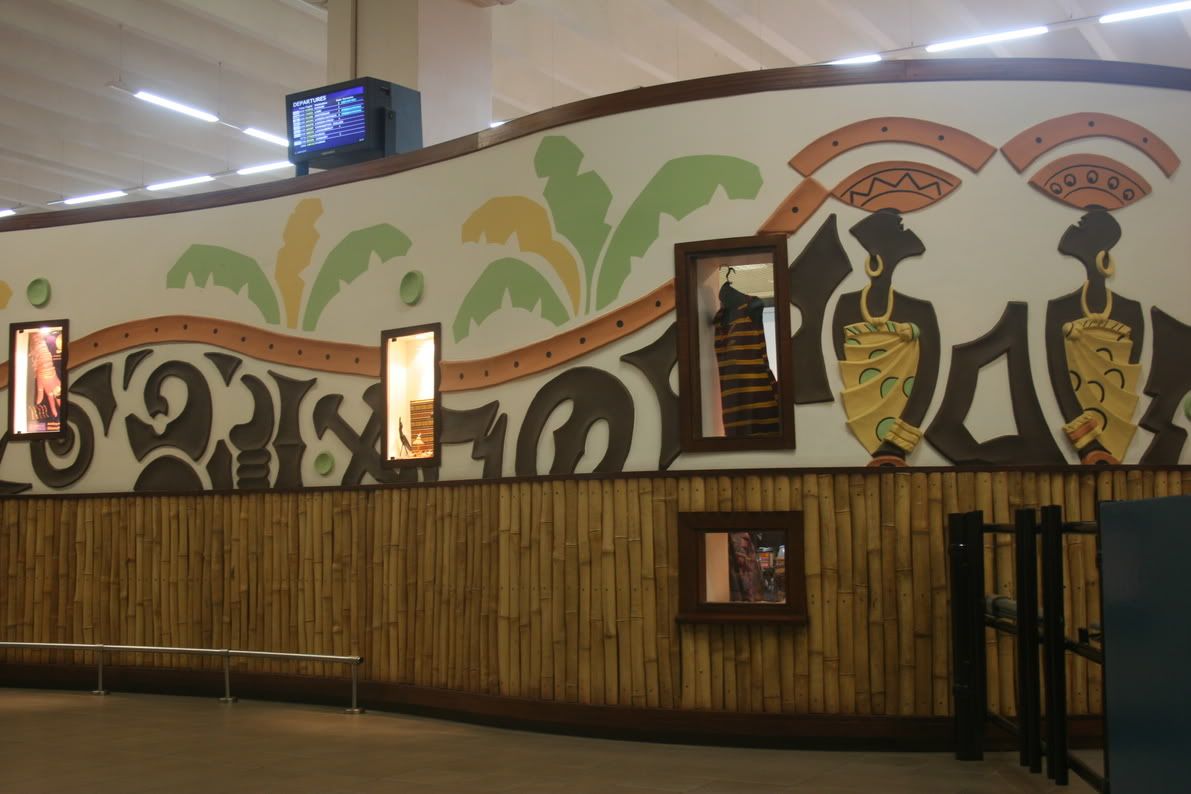 2 flights were departing from gate 2 8U to Tripoli and G0 to Gatwick.
A GIA staff to me and mentioned that the flight was overbooked and they had to bump two passengers in business so he handed me a new boarding pass with seat 3D.
As I waited in near the gate, I noticed 8U flight crew boarding (some looks as if they just came out from a Halloween party). The 8U flight was operated by a nouvelle air A320. Flight 8u was called and people just rushed to the gate. 15minutes later 5 passengers came back; they were getting on the wrong plane. We were called and headed towards the aircraft.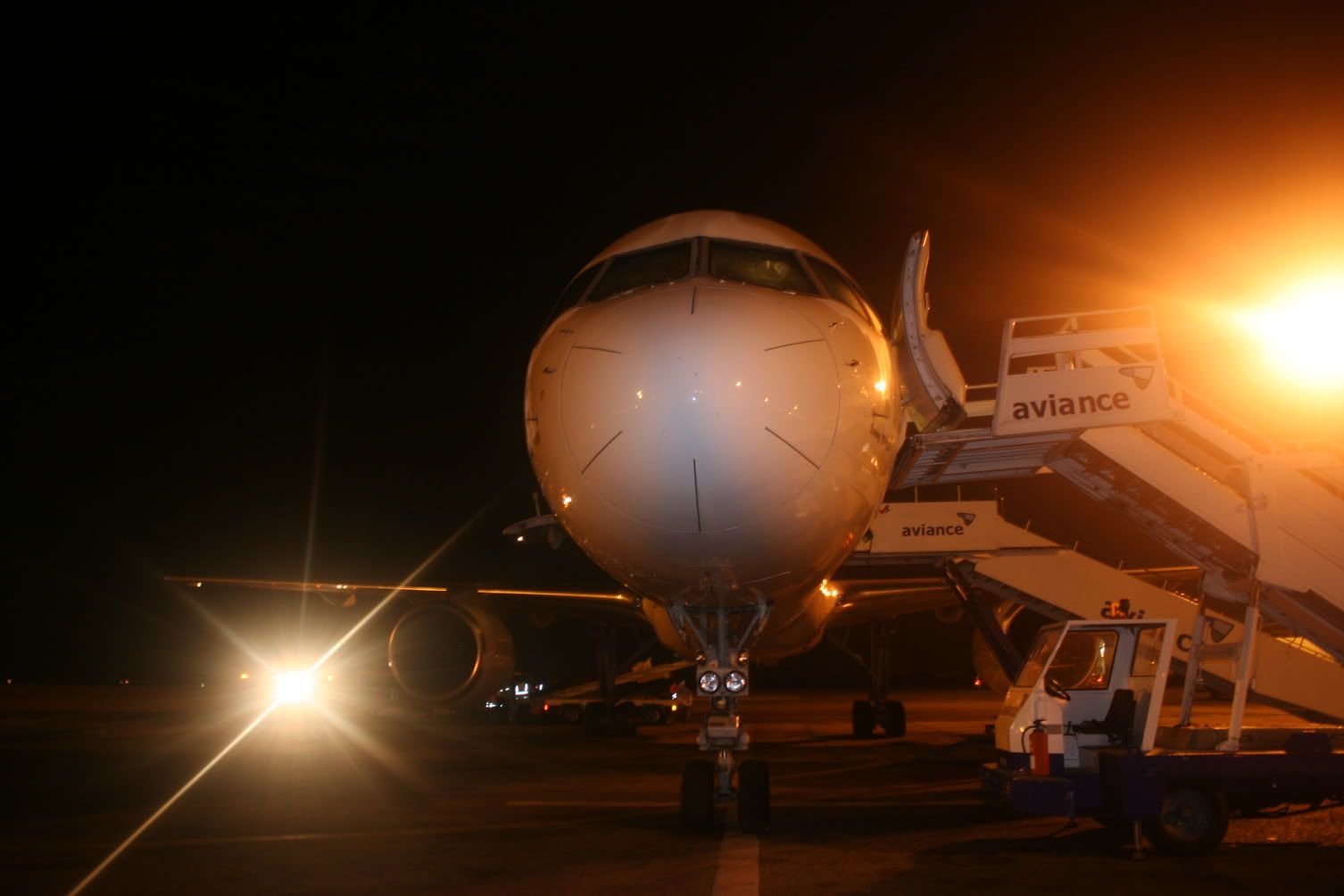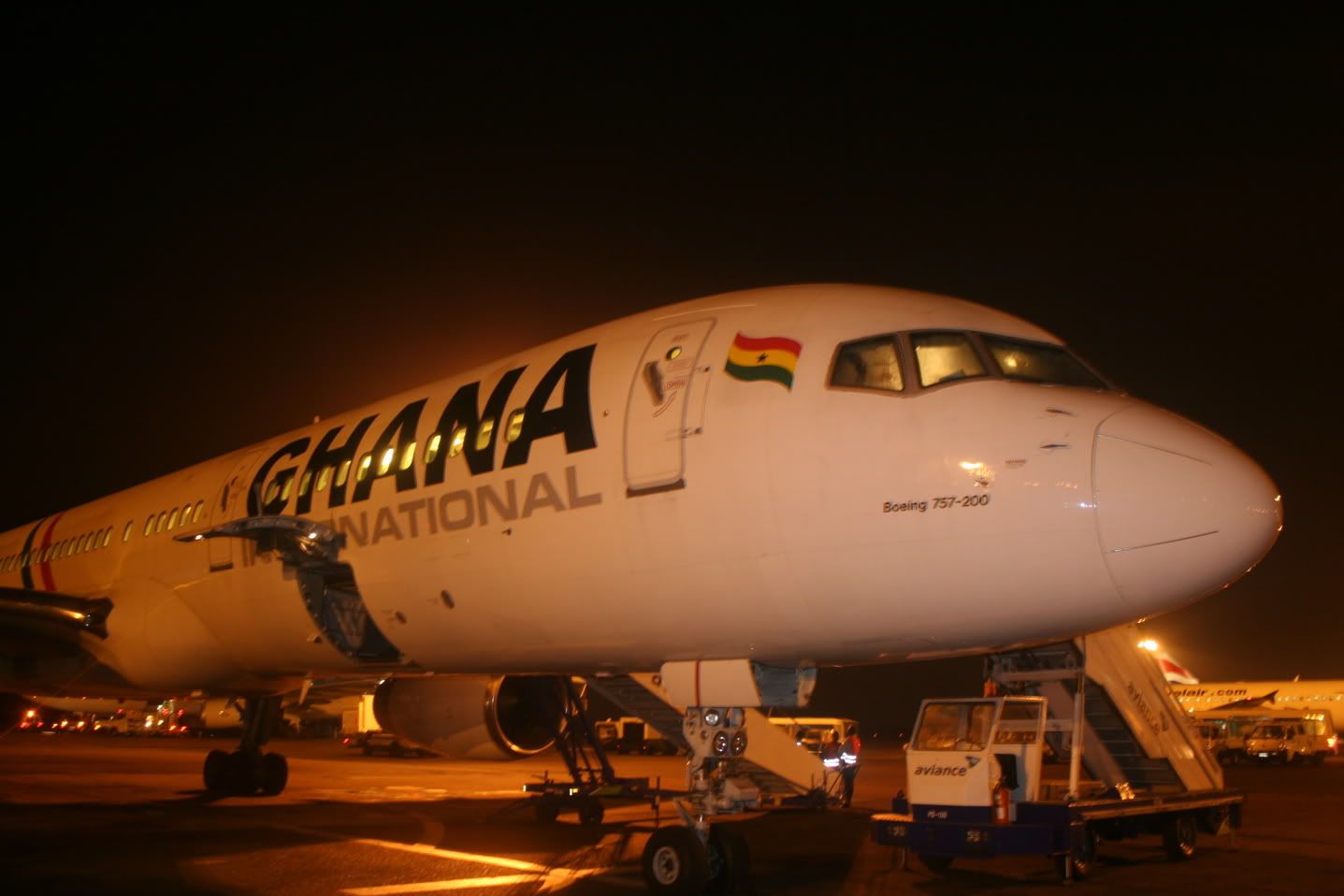 I headed for the business class section. The seats were very wide (59'' pitch).
Each seat had pillows and blankets
I then meet the captain, Captain Jackson, the same captain on my LGW-ACC flight 2 weeks earlier, big wave to him if he is reading this.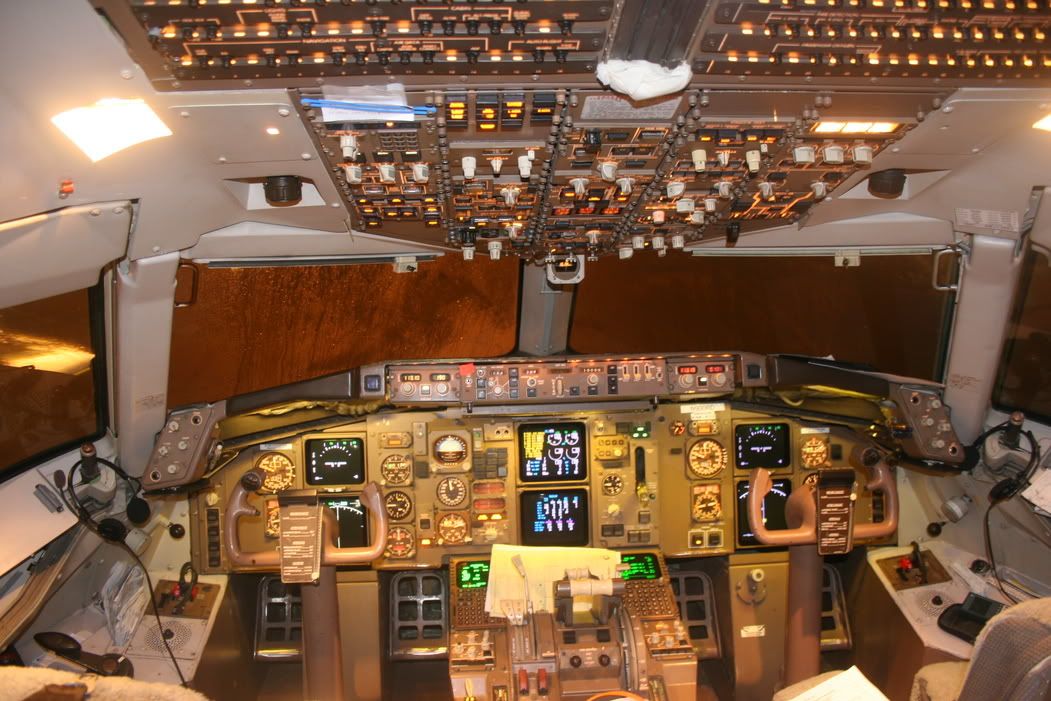 We were then served some drinks prior to departure.
Apologise for the dark pictures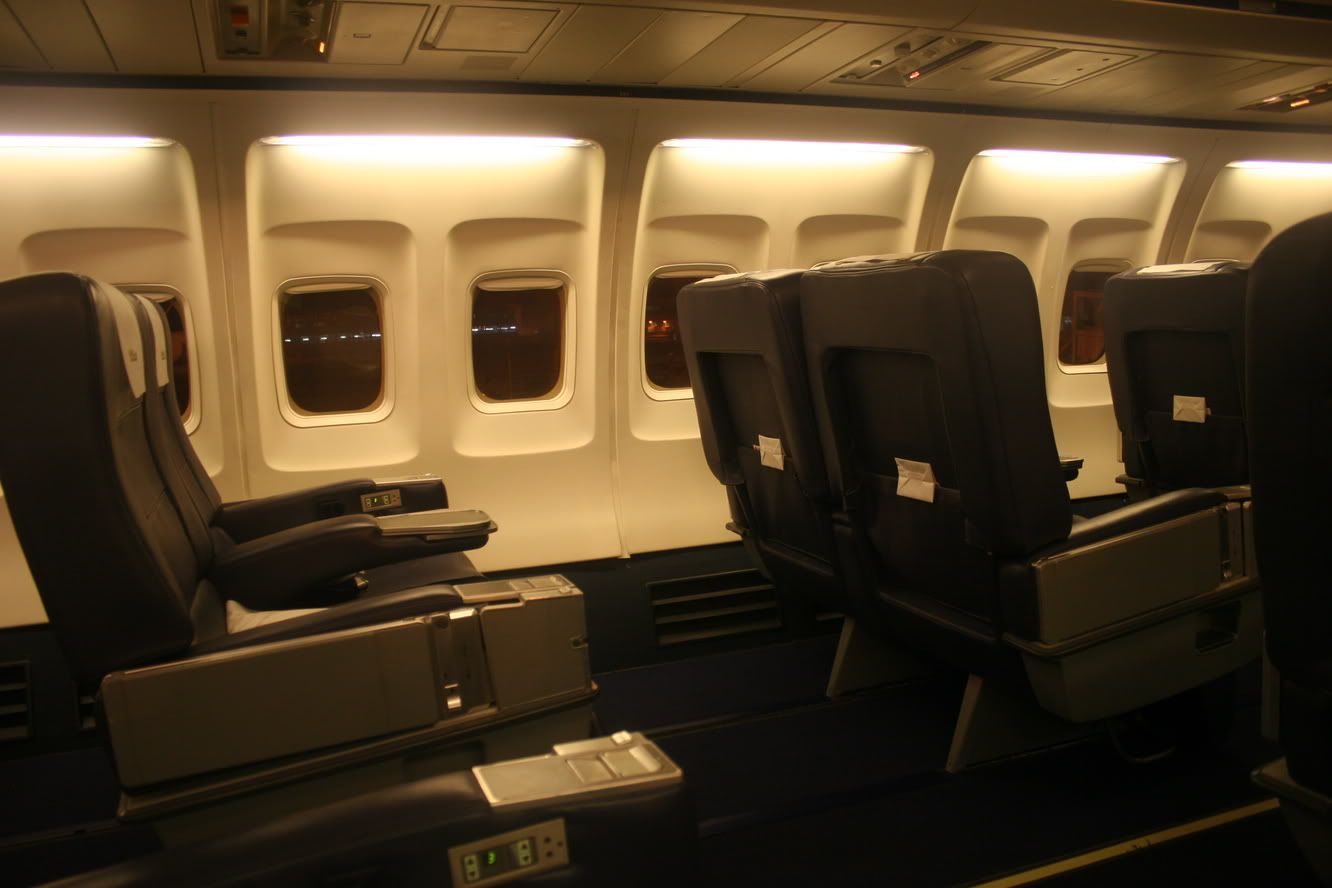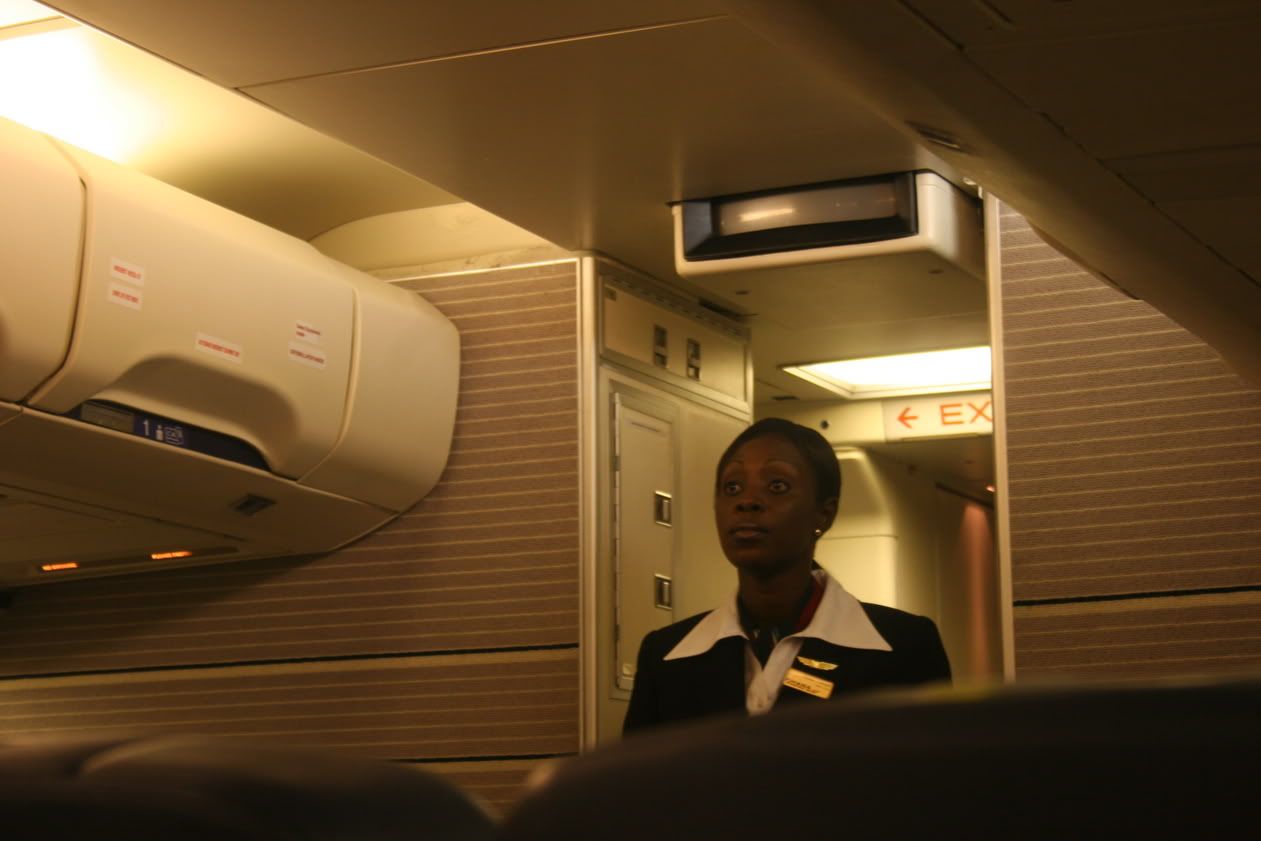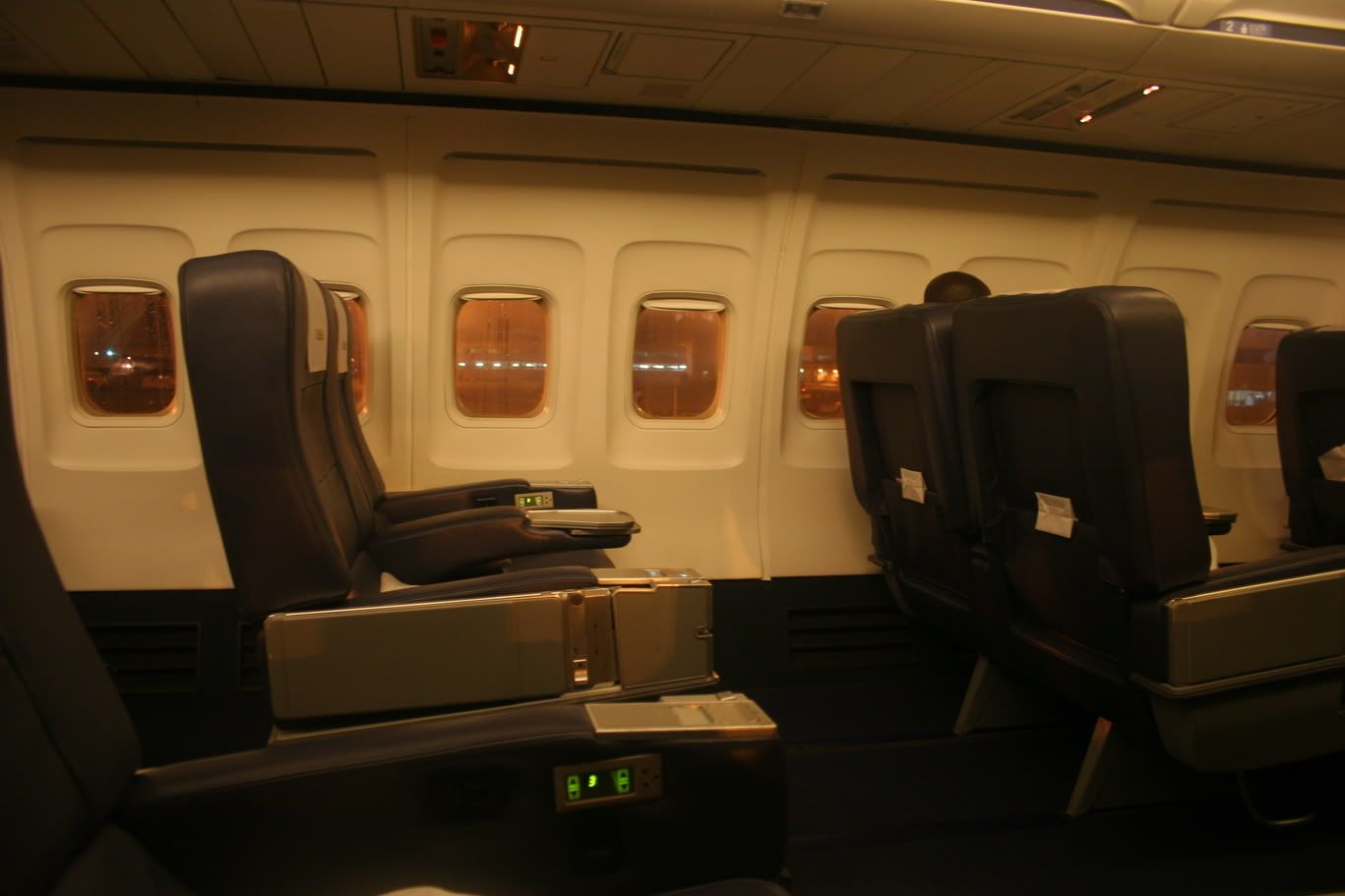 After safety demonstration, the captain announces we will hit some turbulence 1h30min into the flight (over the Sahara Desert).
At 10:35pm a GIA staff (Not cabin crew) came into the business class and informed passengers that there will be a slight delay because 5 passengers where offloaded the flight due to late arrival and fake passports. They were racing against time to find their bags (9 pieces).
Before we departed our food/drinks orders where taken. We were also asked if we wanted to be woken up for breakfast I said sure.
People who ordered wine had a few bottles to choose from.
Eventually we left just a couple of minutes late after KLM A330 departed to Amsterdam.
An hour into the flights drinks and some peanuts/snacks where distributed along with drinks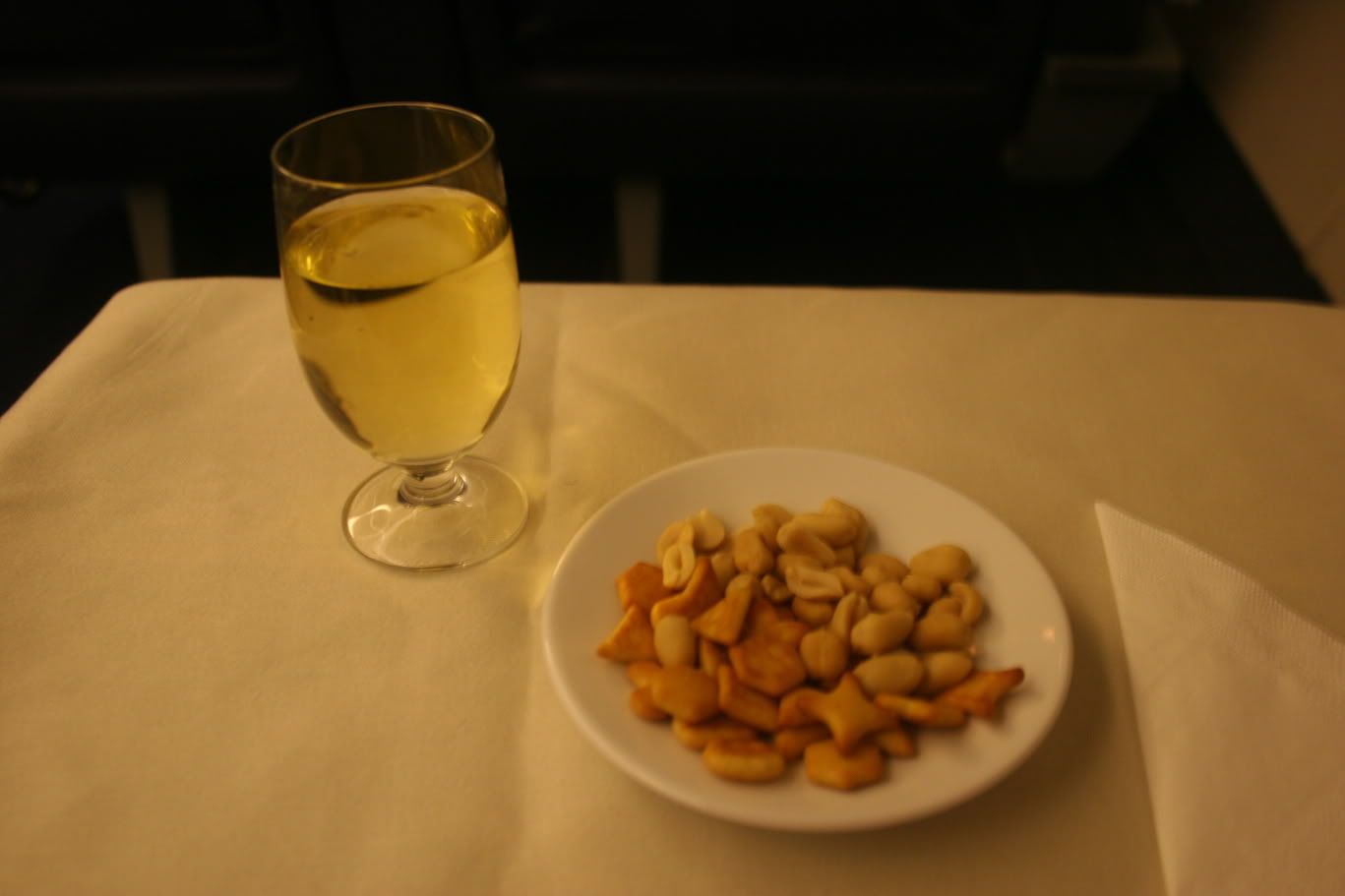 Starter: Turkey breast with lettuce and feta salad. It was delicious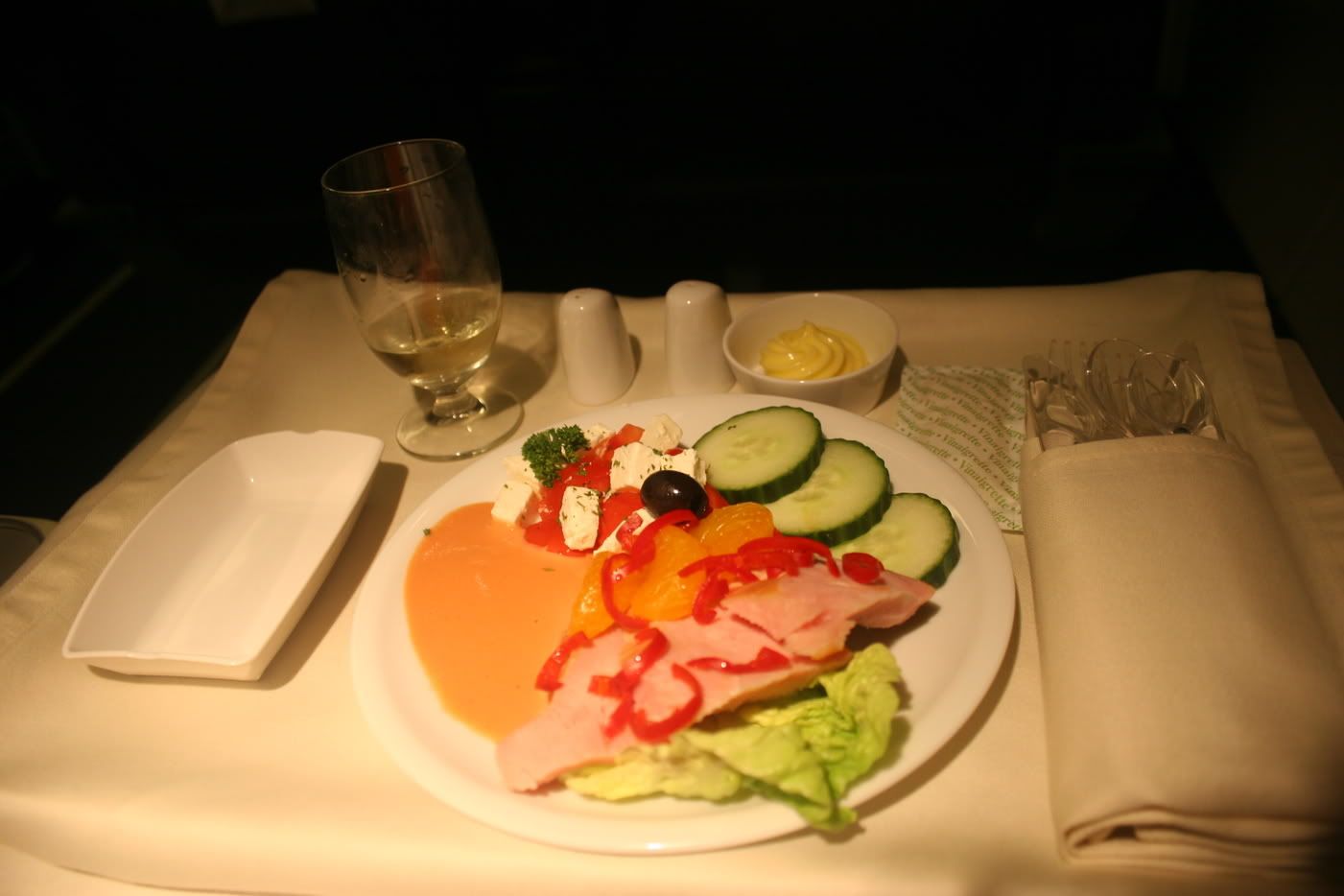 Main Meal: I ordered fish and Pasta, which was tasty
Dessert: Profiterole (one of my favourite dessert)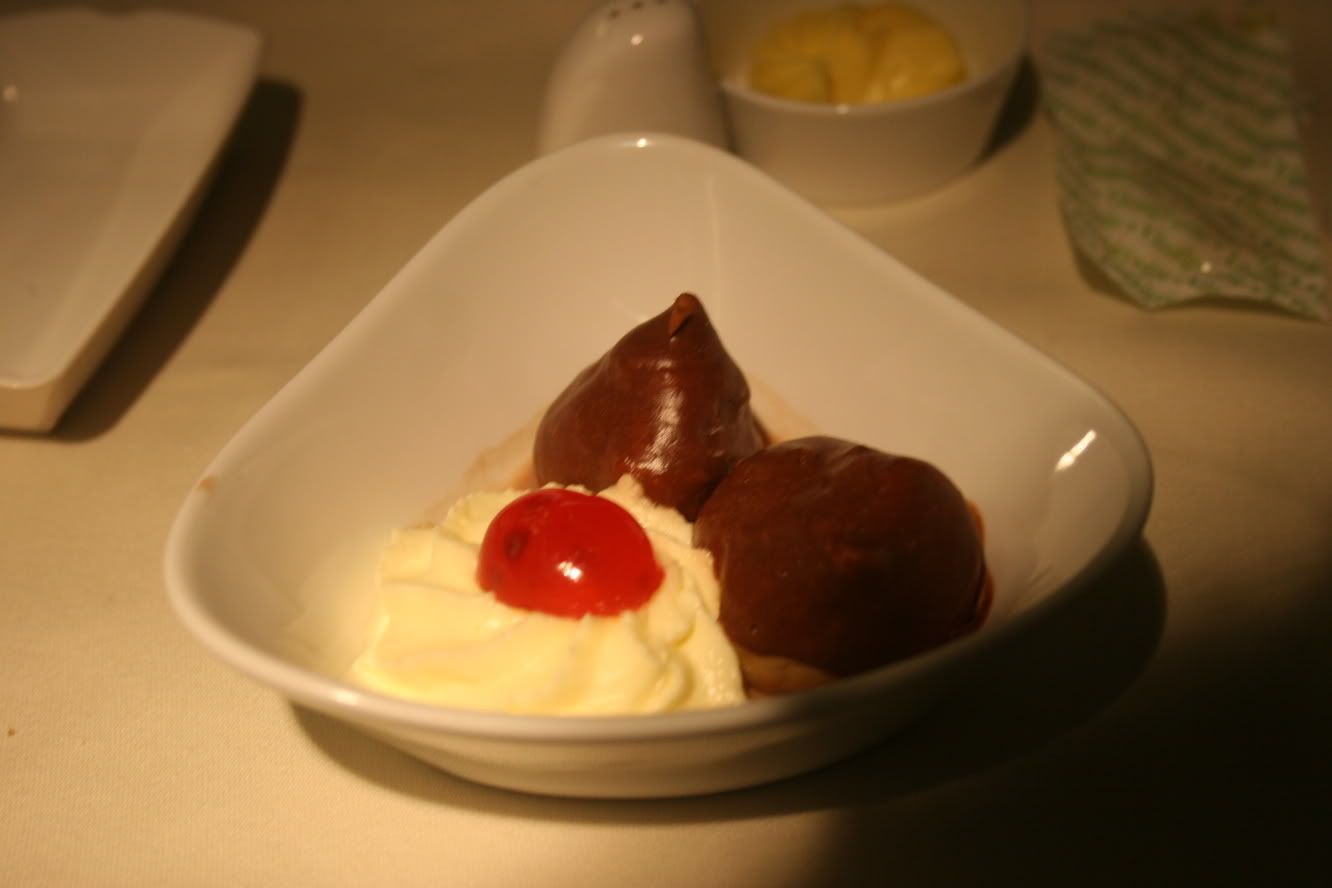 The crew made sure the drinks kept flowing.
In her Shoes film was showing, I seen it before but didn't mind watching it again.
Straight after the lovely meal I decided to go for a nap. The seats reclined and it was almost 180 degrees flat.
I was then awake for my breakfast which was warm muffin and croissant; fresh fruits and some yogurt with of course tea and coffee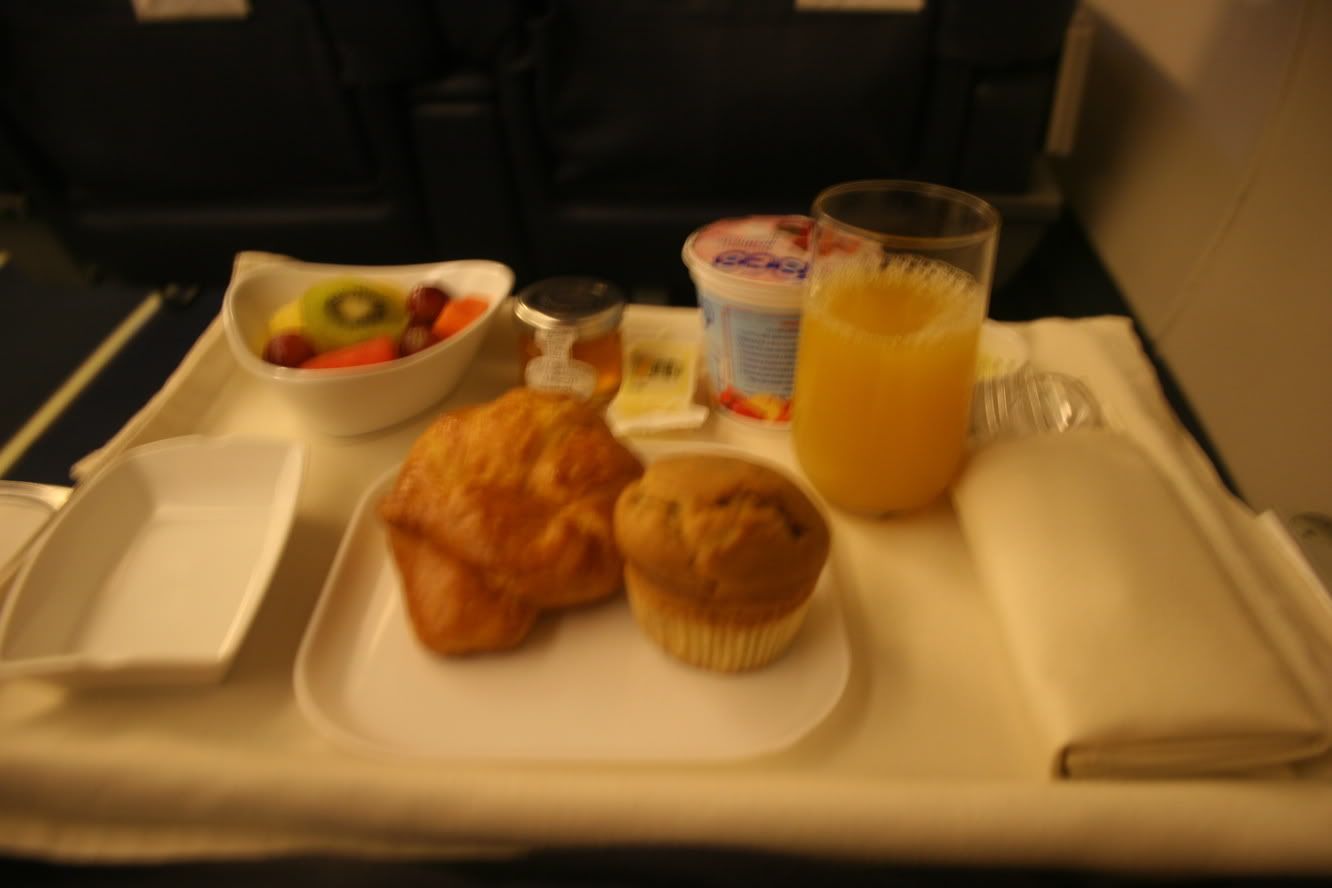 We then landed at Gatwick around 5:35 (20minutes earlier than scheduled) the arrival hall was empty with just 1 flight XLA from Las Palmas. I was out of the airport within 15minutes from touchdown.
Hope you enjoyed this short trip report
In the past 5 years I flew business class on MEA and Egypt air. GIA seats are more comfortable than those 2 airlines. The meals are better than Egyptair and about the same level as MEA, however they lack in-flight entertainment, I wasn't bothered about in-flight entertainment on this flight as it was a night flight.
Few pictures below on this trip to Ghana: