This is a continuation of the trip report:
The Vegas Trip-going There + Lots Of Pics
(by
Checo77
Jan 11 2006 in Trip Reports)
I just happened to erase the complete trip report I had, so I´m going to make it breaf.
I had an SSSS boarding pass, so I passed through the tigher security. The guys were very nice, and I even chatted with them.
I ate breakfast in "Ruby´s Dinette" and saw this plane that made my day. A HA 762 from HNL. First time a see a HA plane. Great.
HA 762 from HNL just arrived to LAS: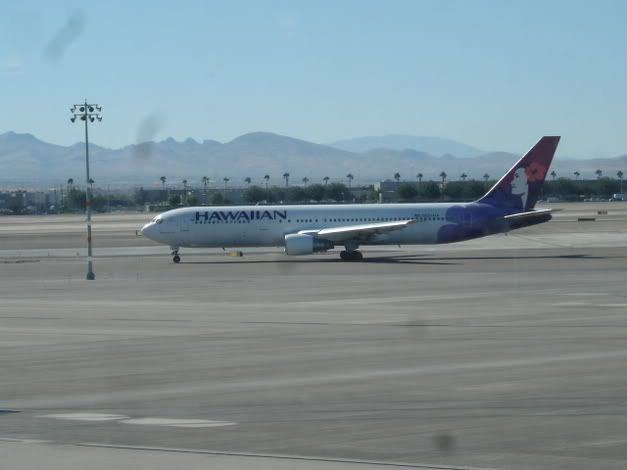 Boarding was rather quick, in a wing of the terminal where three CO flight were leaving at the same time (more less). My flight to IAH, a 753 to EWR and a 738 to CLE.
View of LAS before take-off:
Cabin during the safety video: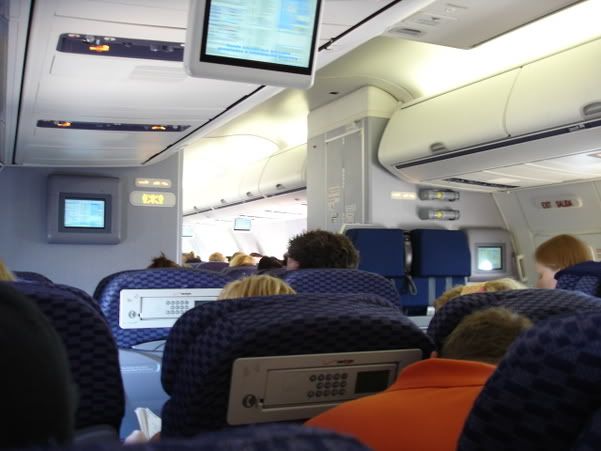 The plane was a 753, interiors was clean and very fresh. The plane looked brand new. Great CO maintainance. Seats were very confy.
After take-off, some pics of the Vegas area: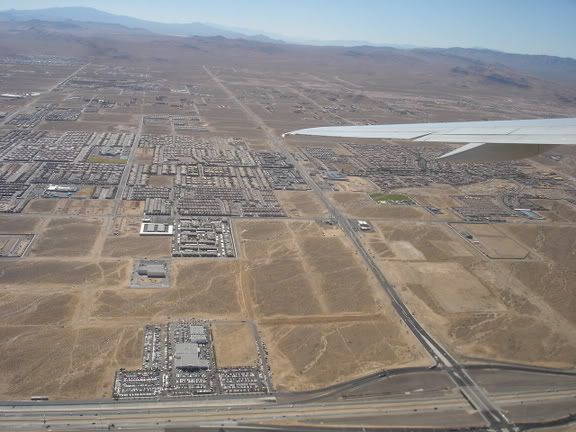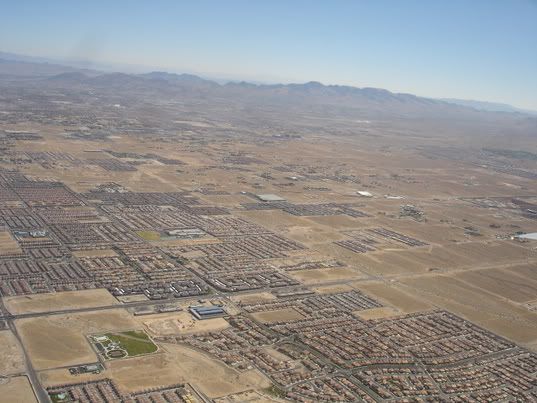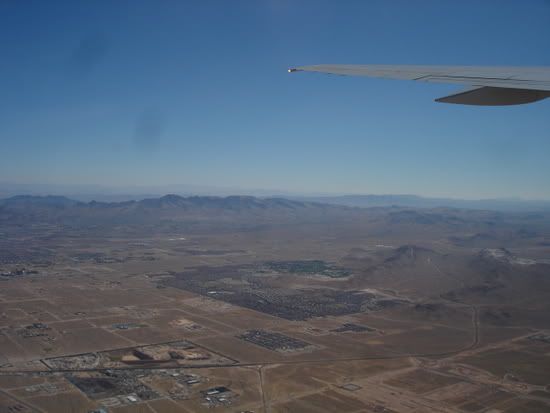 After take-off, the capitan talked about the route and the duration. We were flying over Arizona, New Mexico and then Texas. Flight: a little less than 3hrs.
Pics of Grand Canyon: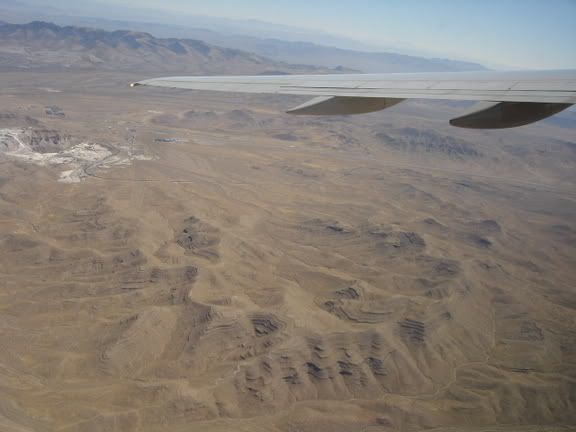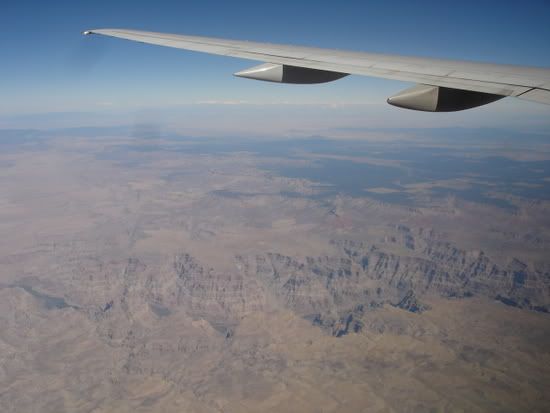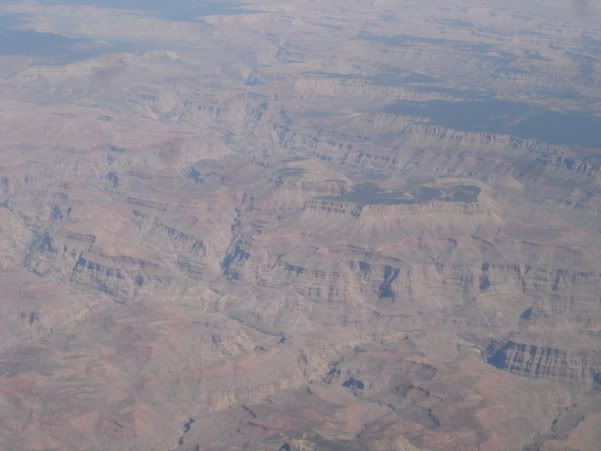 Somewhere over Arizona or New Mexico: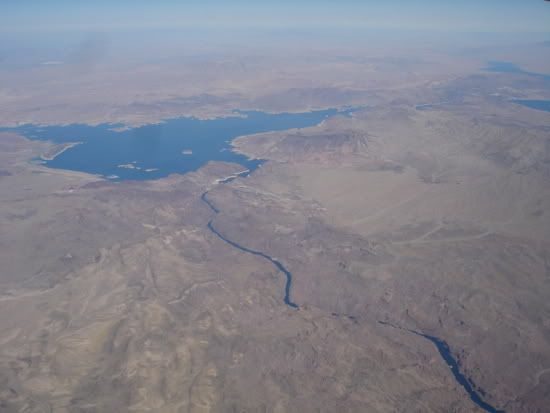 The meals was served. It consisted of a ham sandwich and a bag of M$M´s. Nice, better than any other carrier in the US.
Meal, nice, but small. I had orange juice for drink: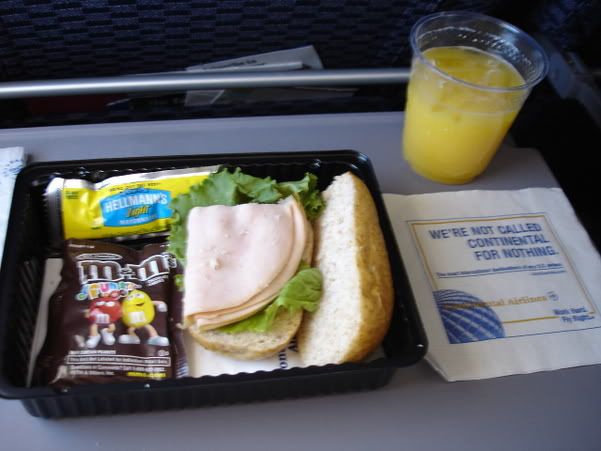 Nice could formations over New Mexico: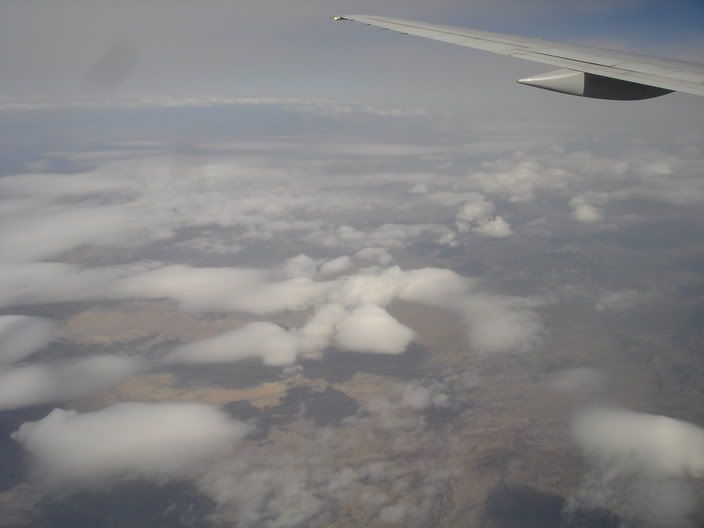 Cabin while watching "Bewitched":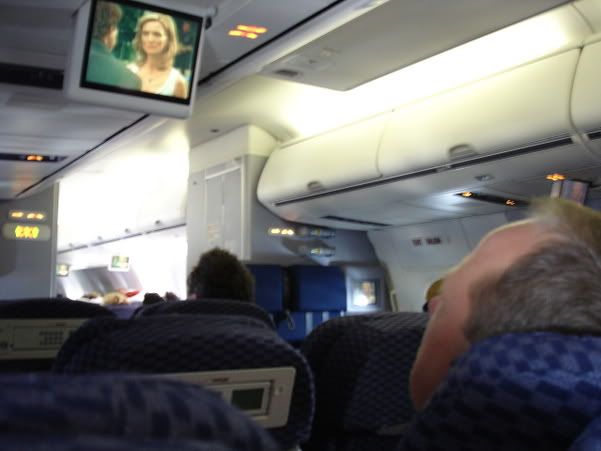 Texas (compare the landscape. Totally different). Note the weird circles: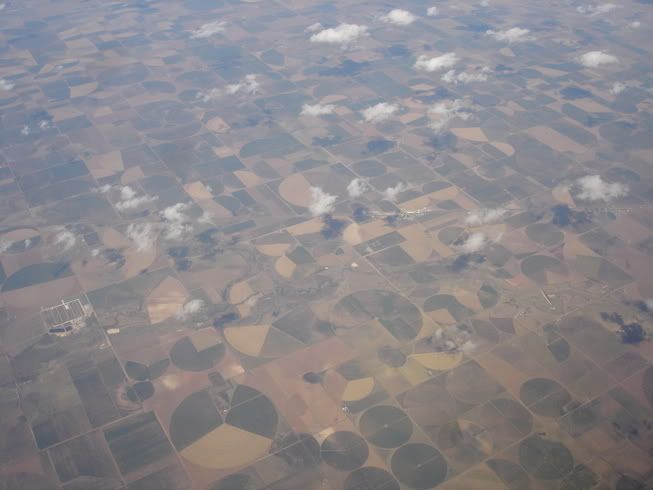 Descent, nice spoilers: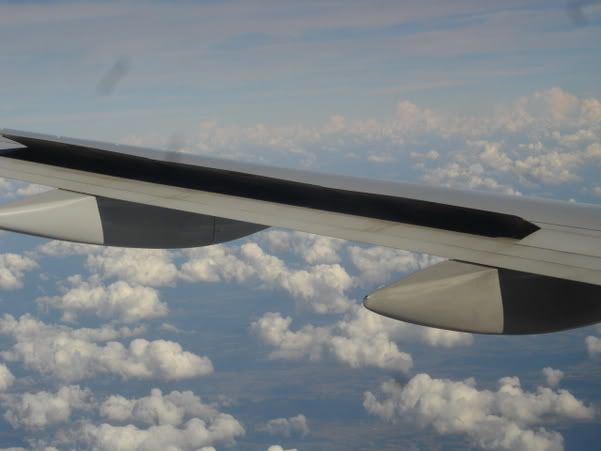 Houston Area:
Another CO 753 landing at IAH as well: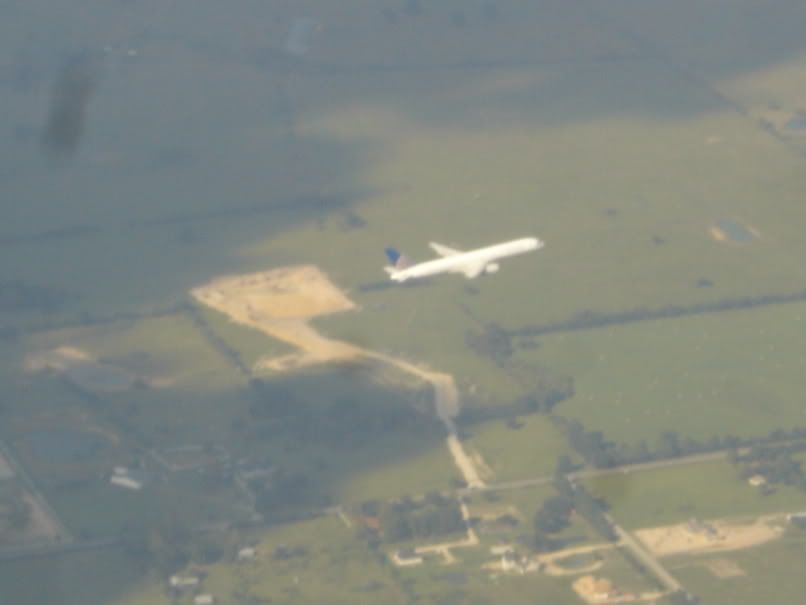 Landing was excelent and on time. Taxied to the gate and exited the plane to the transit area.
Pic of the gate area: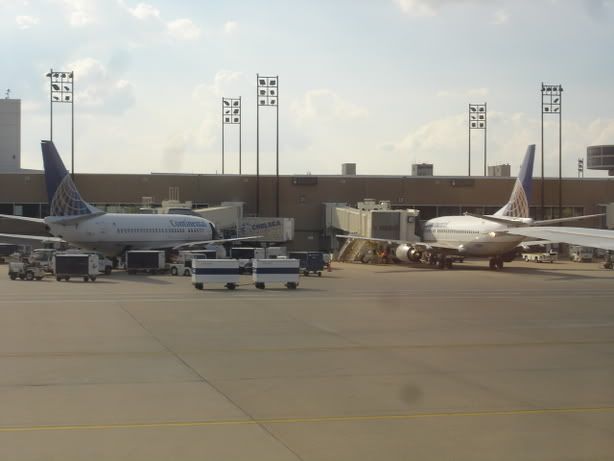 Resume:
Excelent flight. Great plane. Loved the performace of the 753. Plane was clean, fresh and well maintained. Great crew as well.
Check-in: 6/10 (quick, but the agent was kind of cold)
Seat Comfort: 10/10 (excelent seat!!!!)
Cleanliness: 10/10 (neat plane)
Friendliness: 9/10 (great crew!!!)
Service: 8/10 (attentive, but nothing "amazing")
Meal: 8/10 (Nice meal, but not filling)
On-time: 10/10 (on-time arrival).
Transit was nice. I had more than 2hrs. Made some shopping and then headed to my gate. A CO 737-700 was awaiting. Boarding was quick.
People boarding: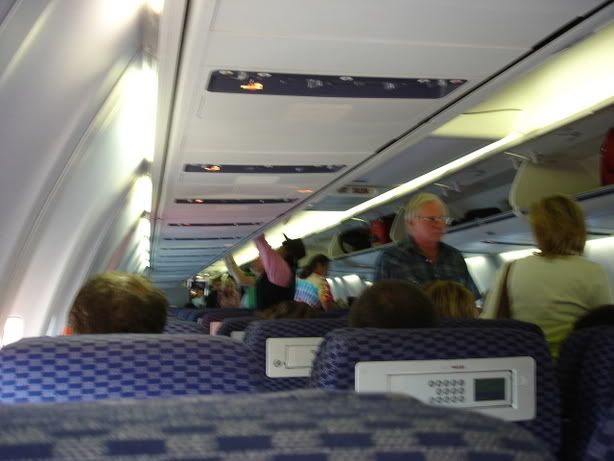 Next to us, a CO 777 bound for CDG: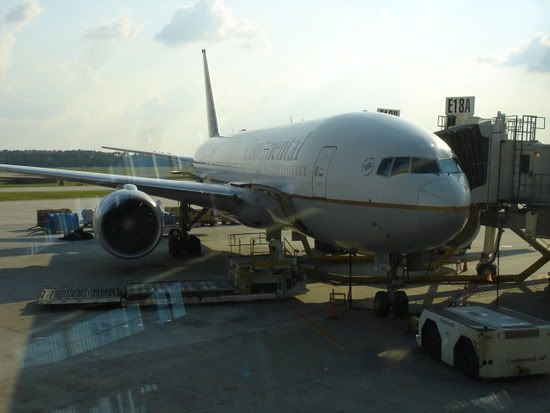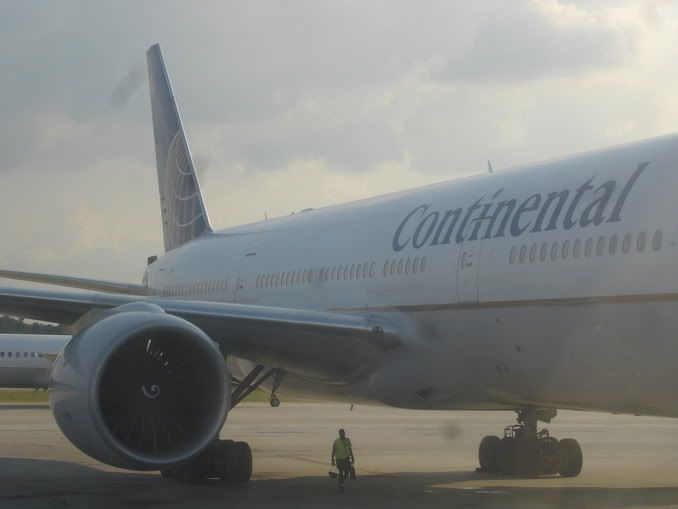 Nice tail reflection in the terminal building: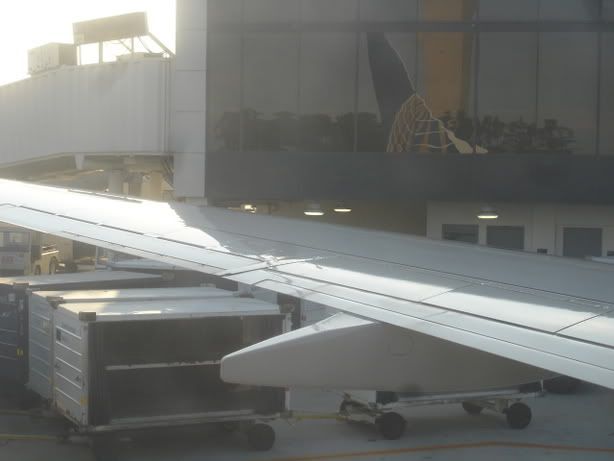 Push-off: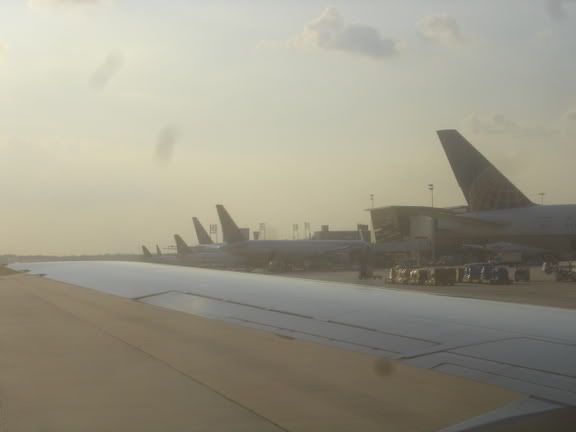 Cabin during safety video:
Competition in form of a AA 734 (?):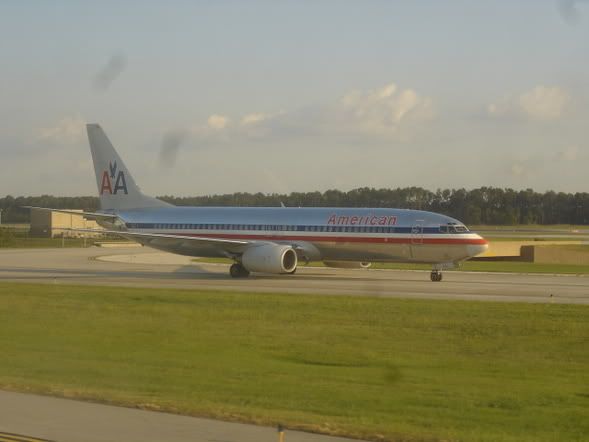 A friend, CO 737-700:
Regionals:
Take-off was really powerfull. I love this plane.
After take-off:
Houston highways junction: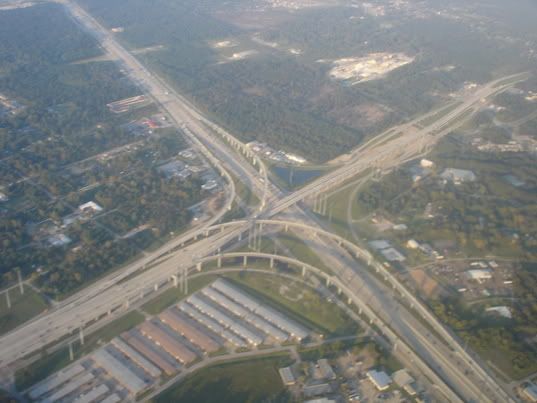 Houston area:
Nice to note that even though Rita hitted Houston a week ago, I saw the port area to be nice. Lots of ships in the harbor, no damage to be seen. Can somebody add more info please?
Capitan annouced that flight time would be 4hrs.
Nice clouds over the Gulf of Mexico: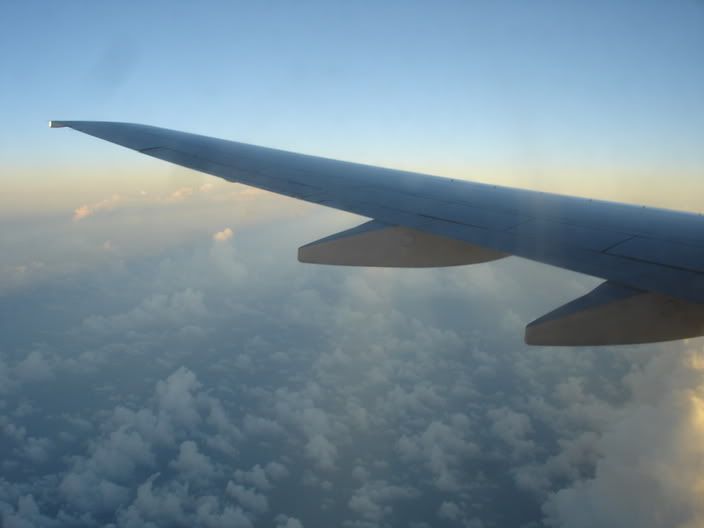 Meal consisted of a warm sandwich, with a salad and a chocolate cake. No menu on CO. Nice meal but DL kicks asses on Lat Am meals. For more info on good airline food, visit
The Vegas Trip-going There + Lots Of Pics
(by
Checo77
Jan 11 2006 in Trip Reports)
Meal, nice but DL serves better meals: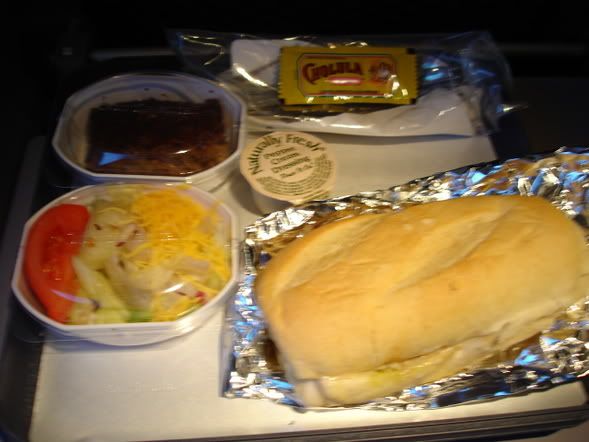 IFE consisted of "Monster-in-Law" and "Continental Airwaves".
Dusk over the Carribean:
Rest of the flight was uneventfull.
Before landing in SJO, the lights were turned on: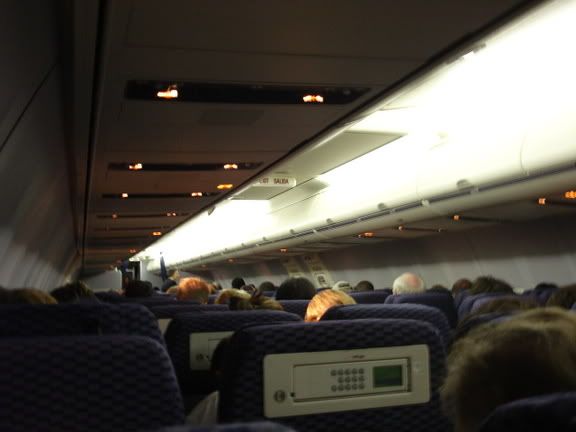 Landing was turbulent, since SJO experienced some bad weather. T-stoms. The cap literally "hit" the plane against the runway. Some pax screamed. But well, how can land a plane smoothly in such weather, right?
After touchdown, the hell began. Because of the awfull weather, planes for take-off were delayed. Gates were not available. We were moved to a remote stand. To top it all, after us, a CO 738 from EWR landed, a AA A300 from MIA, DL 752 from ATL and a MP A319 from MIA. They were all moved to a remote stand as well. After an hour, the DL capitain lost his patience and started be-boarding the 752 thourgh stairs. In this weather? It was raining as never. Poor pax. After another hour, we finally moved to a gate that a TA A320 just left. After the door was open, three SJO officers ran in a screamed "please, leave the plane ASAP since other planes have to de-board through this gate was well. As soon as we left the plane, I saw our plane to be moved and the AA A300 moved in. After them, I assume the CO from EWR and the MP from MIA. The inmigration was hell also. Completely full. I waiting for another hour in a queue.
I hate SJO (airport), because its too small for its needs. Check-in is hell, you have no place to step or put your bags, terminal is small, people have no place to sit, only a few gates and inmigration is small as well. And you pay for this service $25???? Oh come on. Awfull. SJO need a big enlargement. If not, more pissed tourists would be leaving Costa Rica. Remember, the first and the last impression makes a difference. In here, its the airport. 90% of the tourist here leave with a bad first and last impression. Do something Abel!!!
The baggage areas was a mess as well, bags all over the place. They actually mixed up all the flights, so nobody knew where their bags are. Thanks God I found mine quickly and left this horrible airport.
Resume:
Great CO flight. Loved the plane, IFE was good. Service normal.
Check-in: N/A
Seat Comfort: 9/10 (the 753 seats are a bit wider and newer)
Cleanliness: 10/10 (clean plane)
Friendliness: 10/10 (great crew, excelent attention by all of them)
Service: 9/10 (normal, nothing like "wow")
Meal: 7/10 (DL just serves better meals to Lat Am)
On-time: 10/10 (landed on time, SJO problem is not CO´s fault).
Had a wonderfull trip to Vegas. Great flight, both ways. I think for US domestics, I would prefer CO but for Lat Am-US flight I would rather opt for DL.
Feel free to comment, criticize and/or ask.
Regards,
Adam