This was my last flight with Aer Lingus for 2005.
We made our way to the airport with our aunt as she works at Cork for are Aer Arann. I could not take my eyes of the new terminal, it looked very impressive! The airport was empty and only about a dozen people were walking around. We checked in and walked up to the restaurant I was shocked that a beef burger and chips cost €14.98 but at least it got rid of the euros!
After I ate the tasty meal I went to look out the big but dirty windows and watched the EI and FR aircraft come and go.
An are Aer Arann ATR42 resting in the sun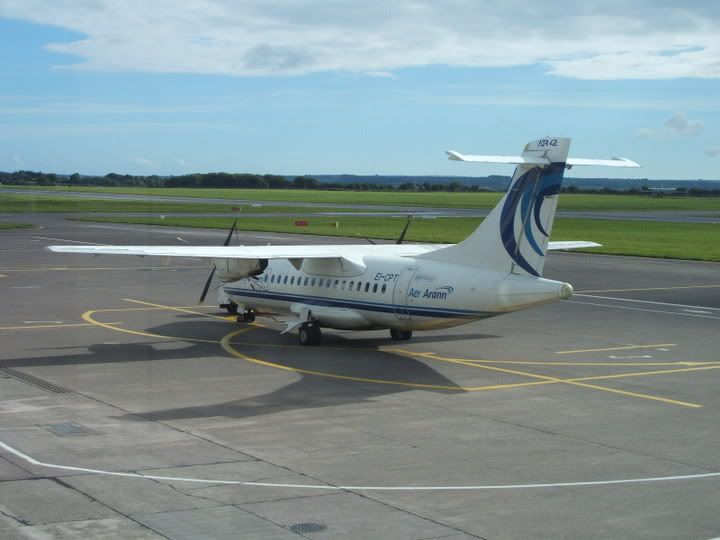 We said goodbye to my aunt and went past security I was asked to take off my hat which was fine.
I went and looked around the shop and bought an Airliner world magazine.
We went and sat at our gate and I looked out of the window eating way too many cola bottle sweets.
An are Aer Arann after landing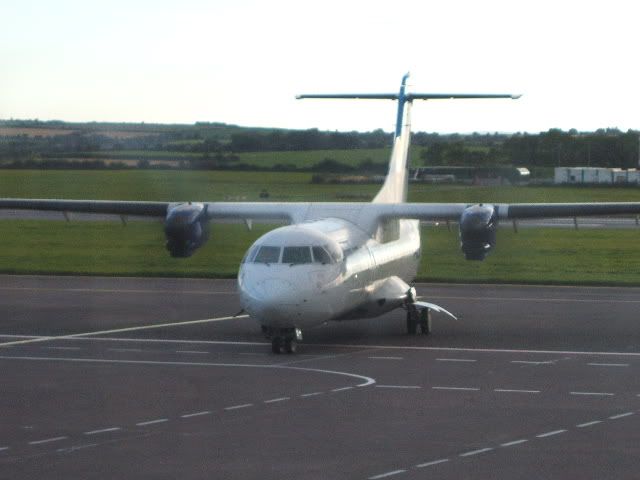 Soon the depature lounge filled up and it looked like our flight was going to be full.
We boarded the aircraft by the stairs and an old woman was put in a lift on the other side of the aircraft, she sat at the very front of the newish A320.
The aircraft was once again E-DEH one of my favorite A320s. We taxied and the F/As did their safety demo with a bit of style. We took off after an FR 737-800 and turned left showing the great sunset.
The nice sunset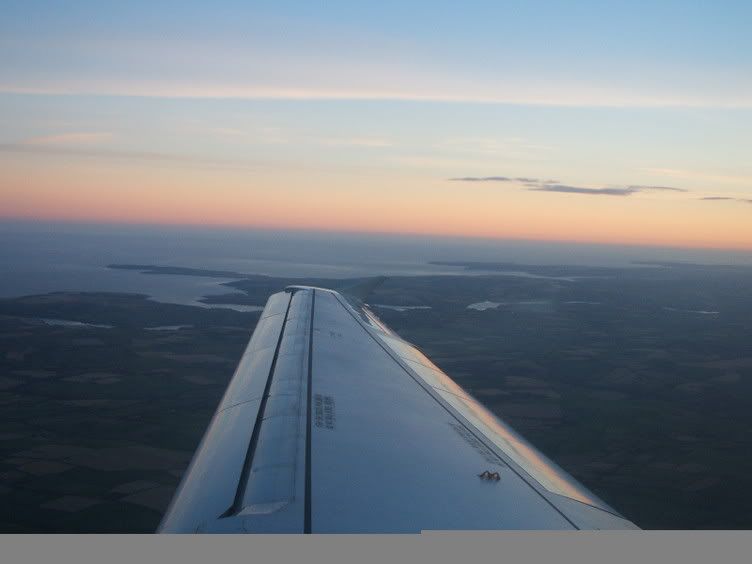 The Irish countryside with the A320 engine
After the climb the cabin crew came round and I had a panini, they are very nice and only €5. We hit some turbulence but it was fine.
The nice leather cabin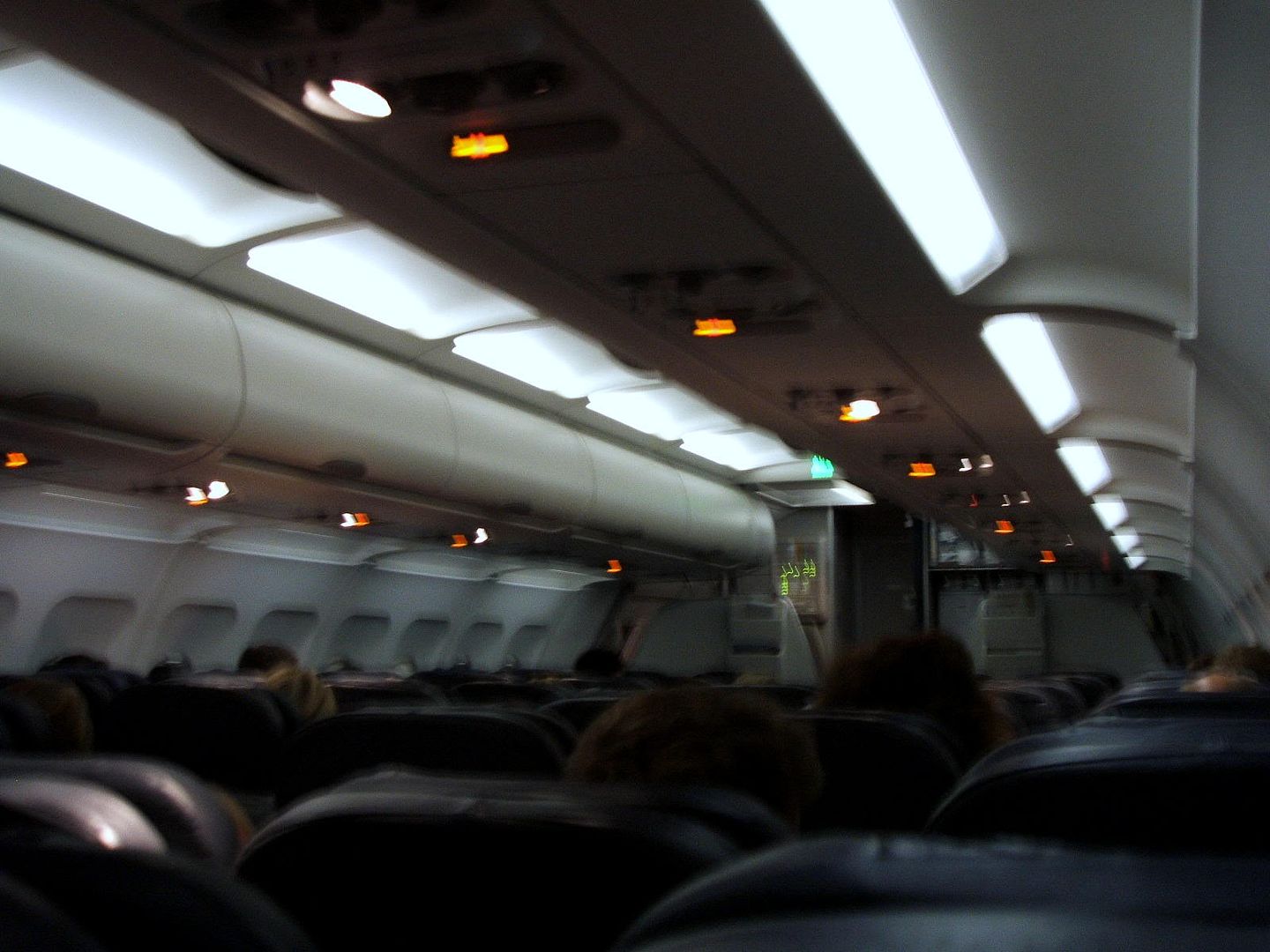 I like the new seats but I miss the green seats. I just watched an old airport on BBC1 and it had the bit on Aer lingus welcoming their new A321 at Heathrow and it felt so long ago!
Soon enough we were on approach and over the glowing city of London which is soon to hold the Olimpics!!!!
London glows as we get lower and lower
After an on-time landing we taxied and left the aircraft. Heathrow was quiet but as we drove out of the airport I wanted to turn around and get back on the aircraft.
I've have had more exciting flights with Aer Lingus but for £1 per person it was great!
Thanks Aer Lingus.