January 6, 2006
Bangkok – Singapore
JetStar Asia (3K) 512
1155 – 1510 (local times)
Flight time: 2:15
In an effort to escape the cold of Cleveland, Ohio, I decided to go to Southeast Asia and Australia over my winter break from graduate school.
I flew to Bangkok on Korean Air through Atlanta and Seoul, but I did not take enough photos to warrant writing a separate report. (Those are loaded to my personal homepage if you want to see them there.) I wanted to visit Bangkok again since I was unimpressed on my first visit in 2004. Happily, I enjoyed the city this time.
I wanted to try a new Asian budget carrier, so I decided to take JetStar Asia from Bangkok to Singapore for US$44 including taxes but not the Bhat 500 Airport Departure Tax. I had to go to Singapore to catch my Qantas flight to Perth (for which a report is forthcoming).
Bangkok Terminal 1 was rather empty when I arrived at 0900.
The check in desk for 3K 512 to Singapore.
It took less than one minute to check in, and I received a window seat at the exit row.
I had almost two hours before boarding, so I took a few photos.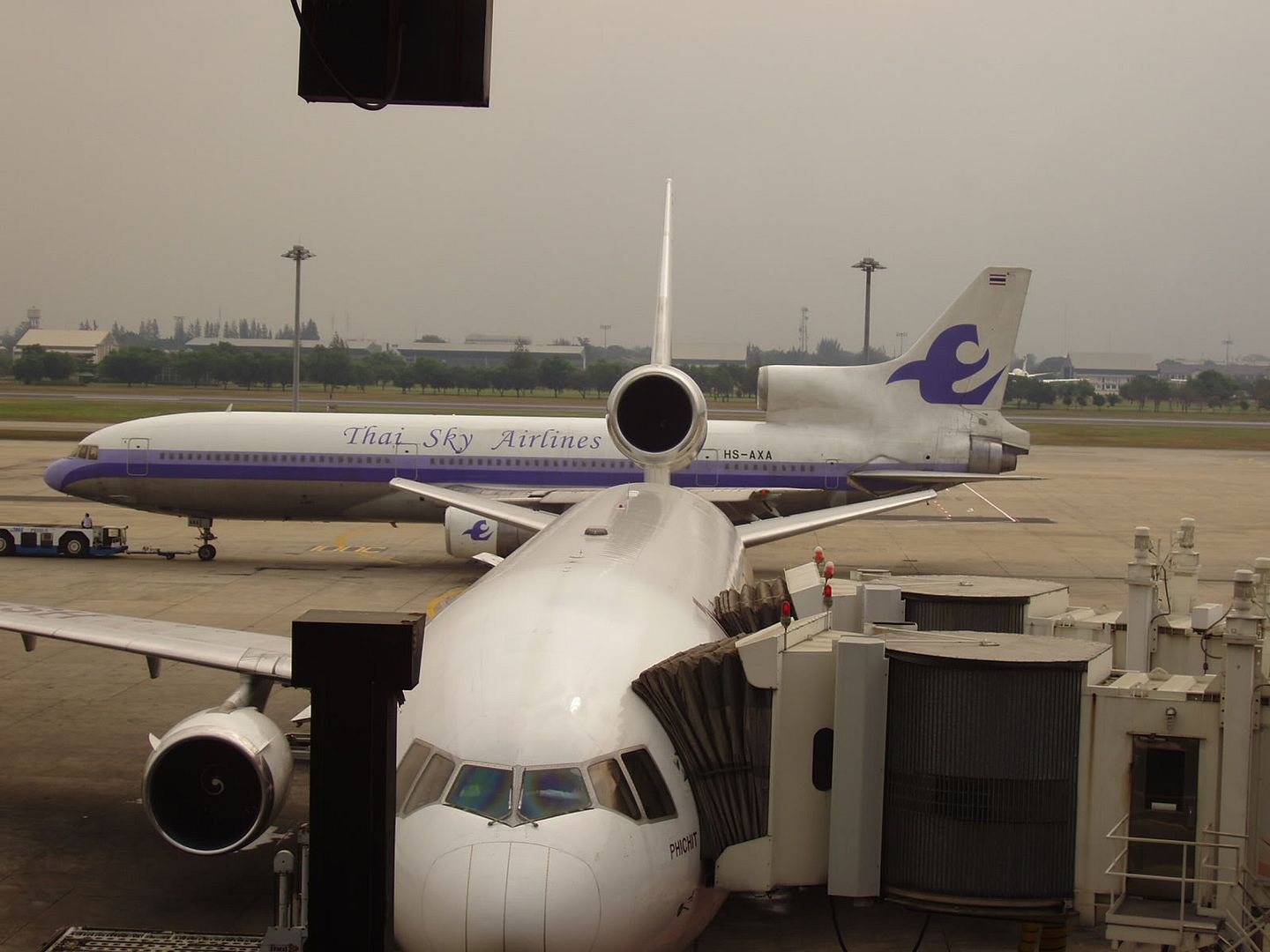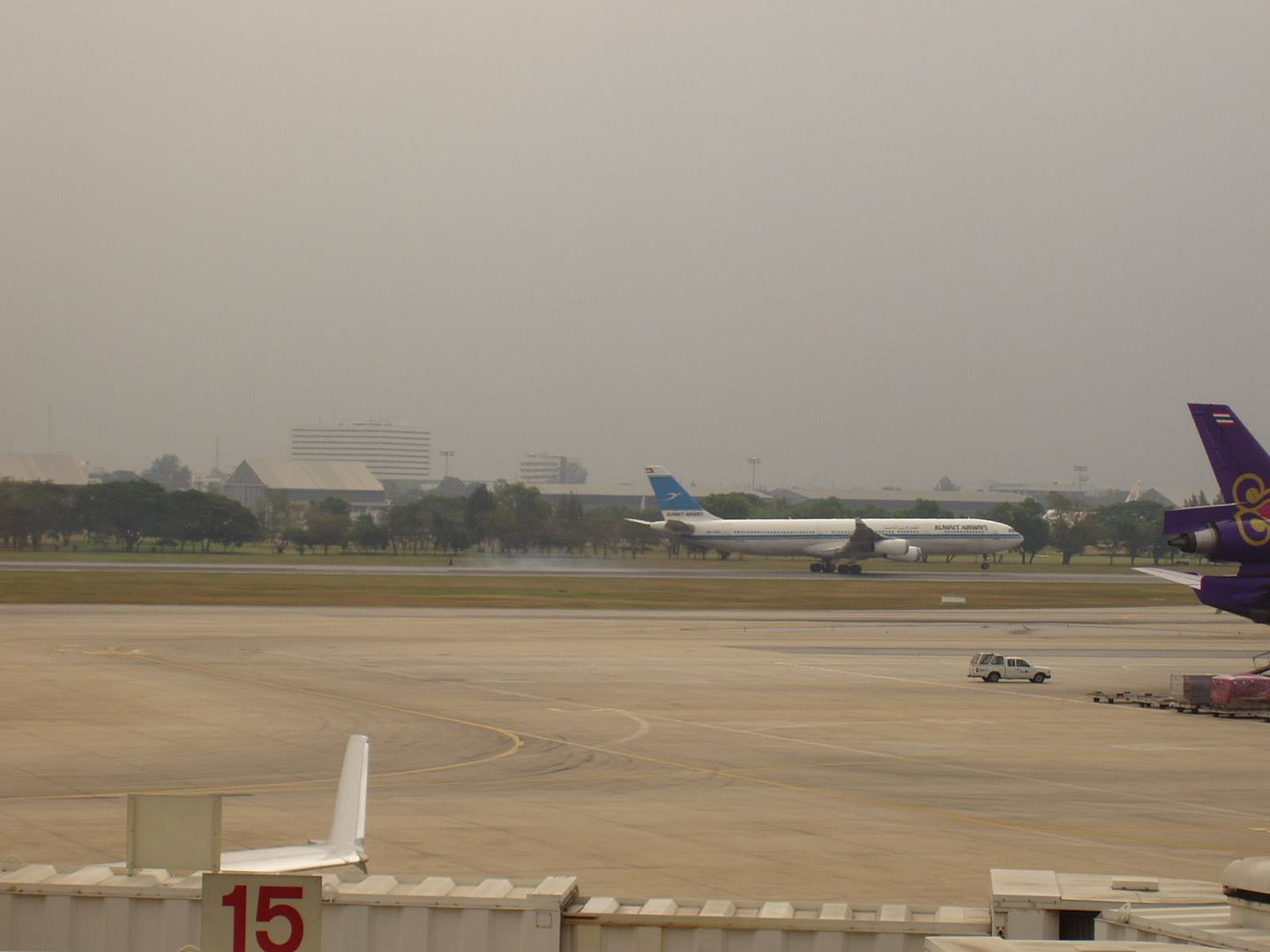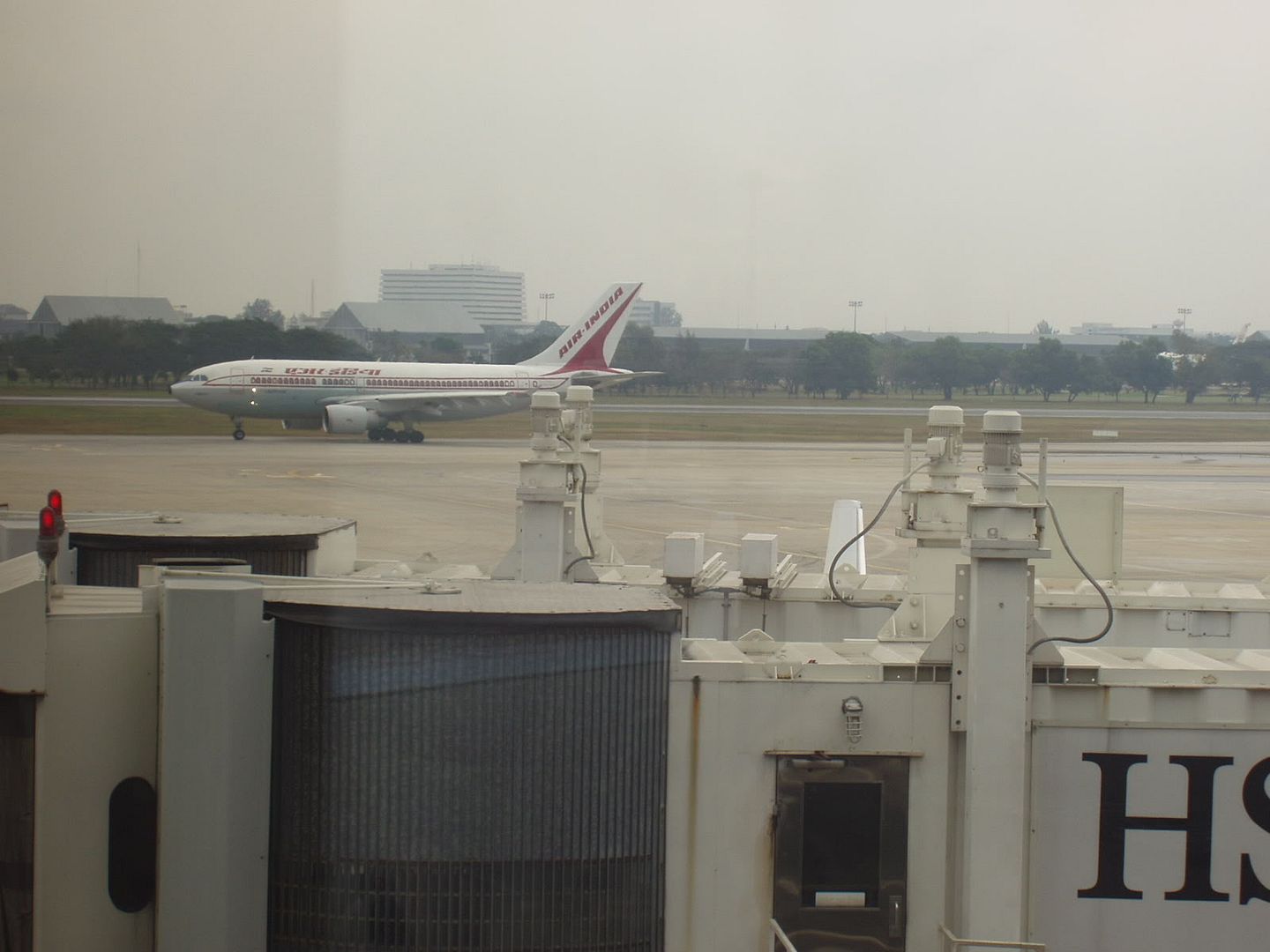 The A320 arrived from Singapore at 1055.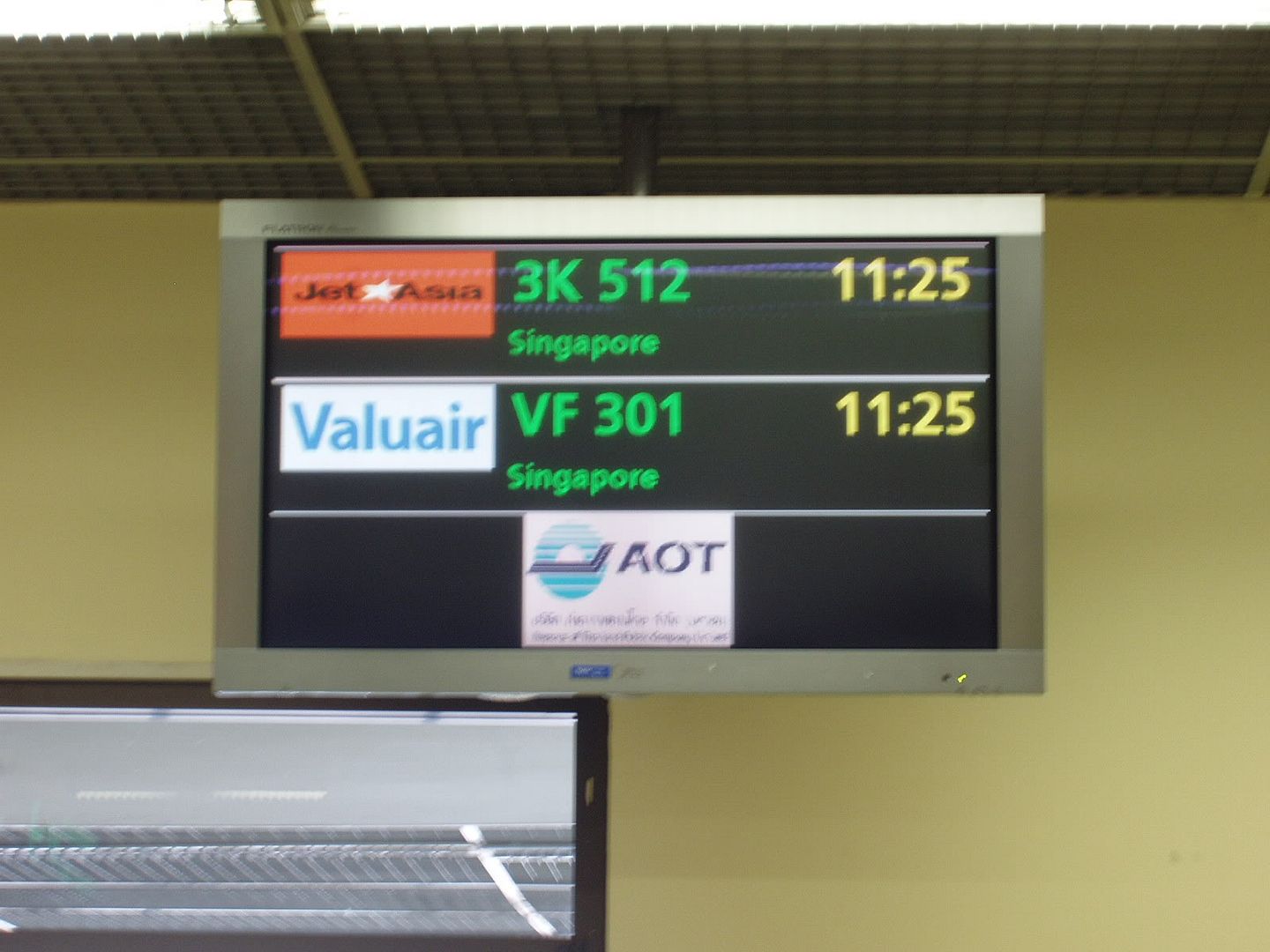 Gate 12 opened at 1100.
There were no more than 50 passengers, and there was only one boarding call.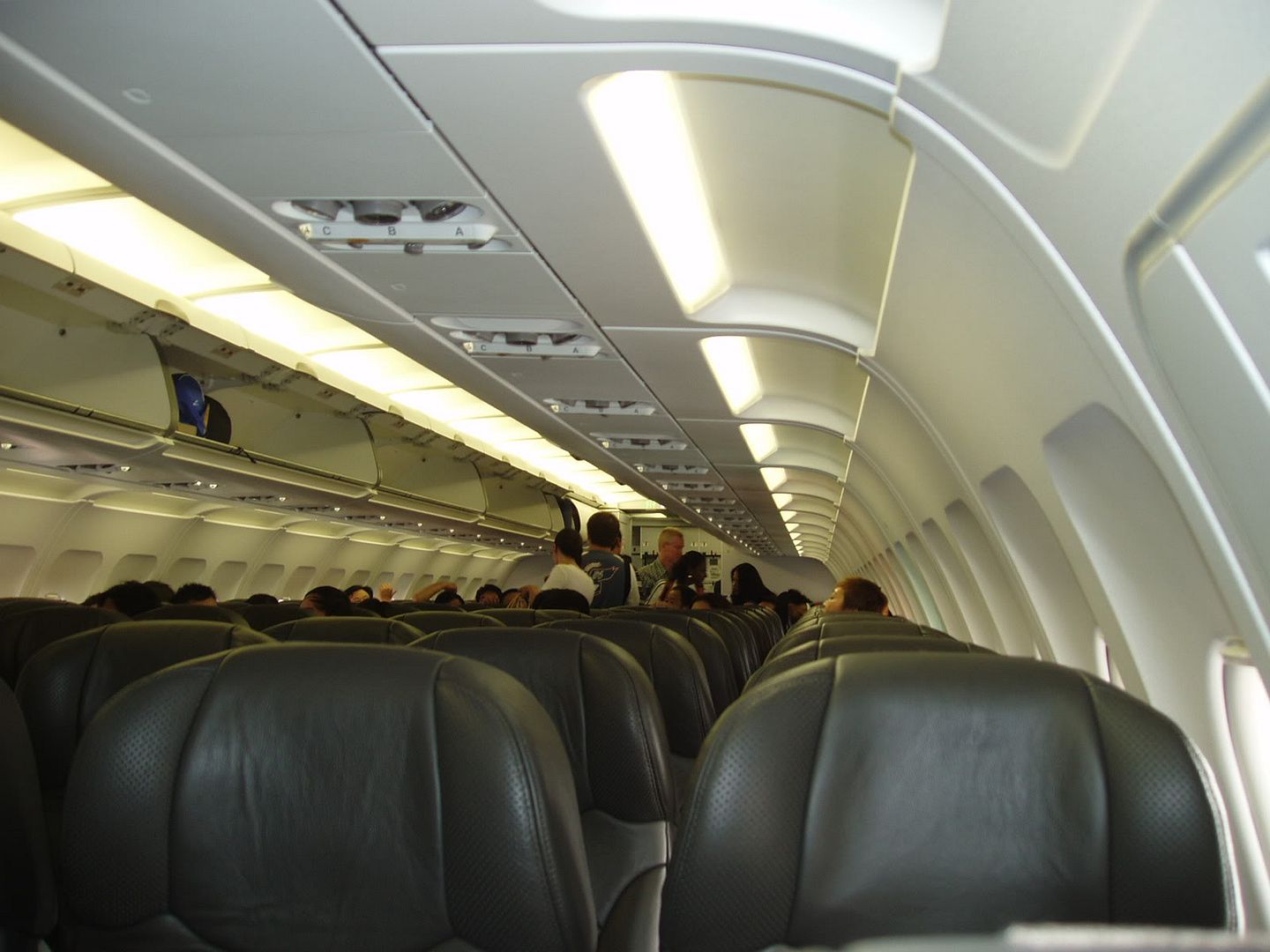 We settled in.
The legroom was great at the exit row, but insufficient at the other rows.
Hilda, the lead FA, instructed those in the exit row on how to open the door, and reminded us not to open it in flight!
We pushed back at 1130, and, Hilda gave the safety demonstration in English and Chinese. She also warned us of the severe penalties for drug traffickers in Singapore (e.g. – death), and asked us not to remove the life jackets.
It took 20 minutes to reach the runway, so I took a few photos.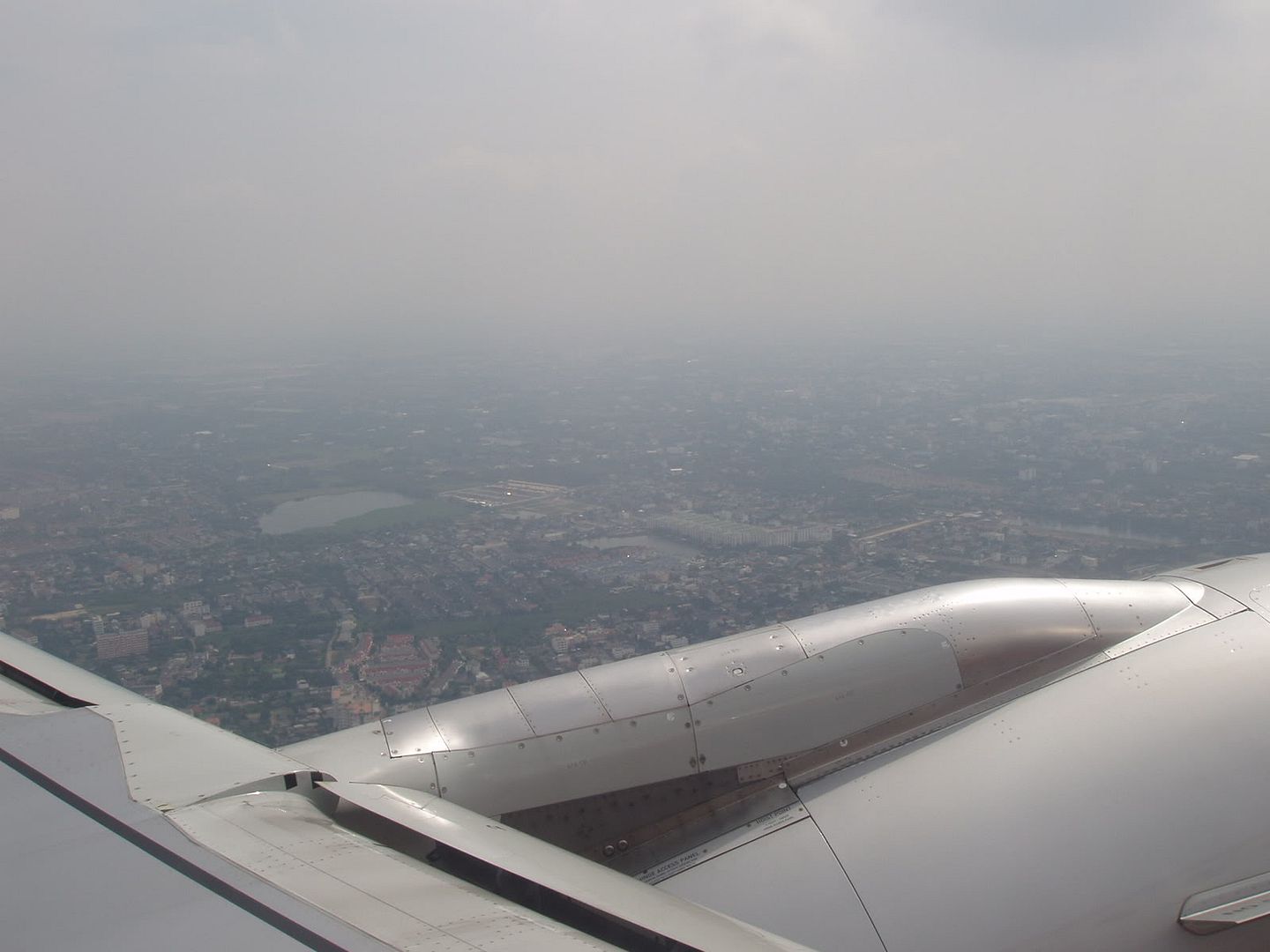 Climbing out of BKK for 39,000 feet.
The very friendly and professional crew announced that meals were for sale.
I bought a chicken satay on focaccia with a small bottle of Jacob's Creek Chardonnay. It meal cost me about US$ 7. The wine was good, and the sandwich was acceptable.
After 1:55 minutes, the Australian captain announced that we would land soon in Singapore.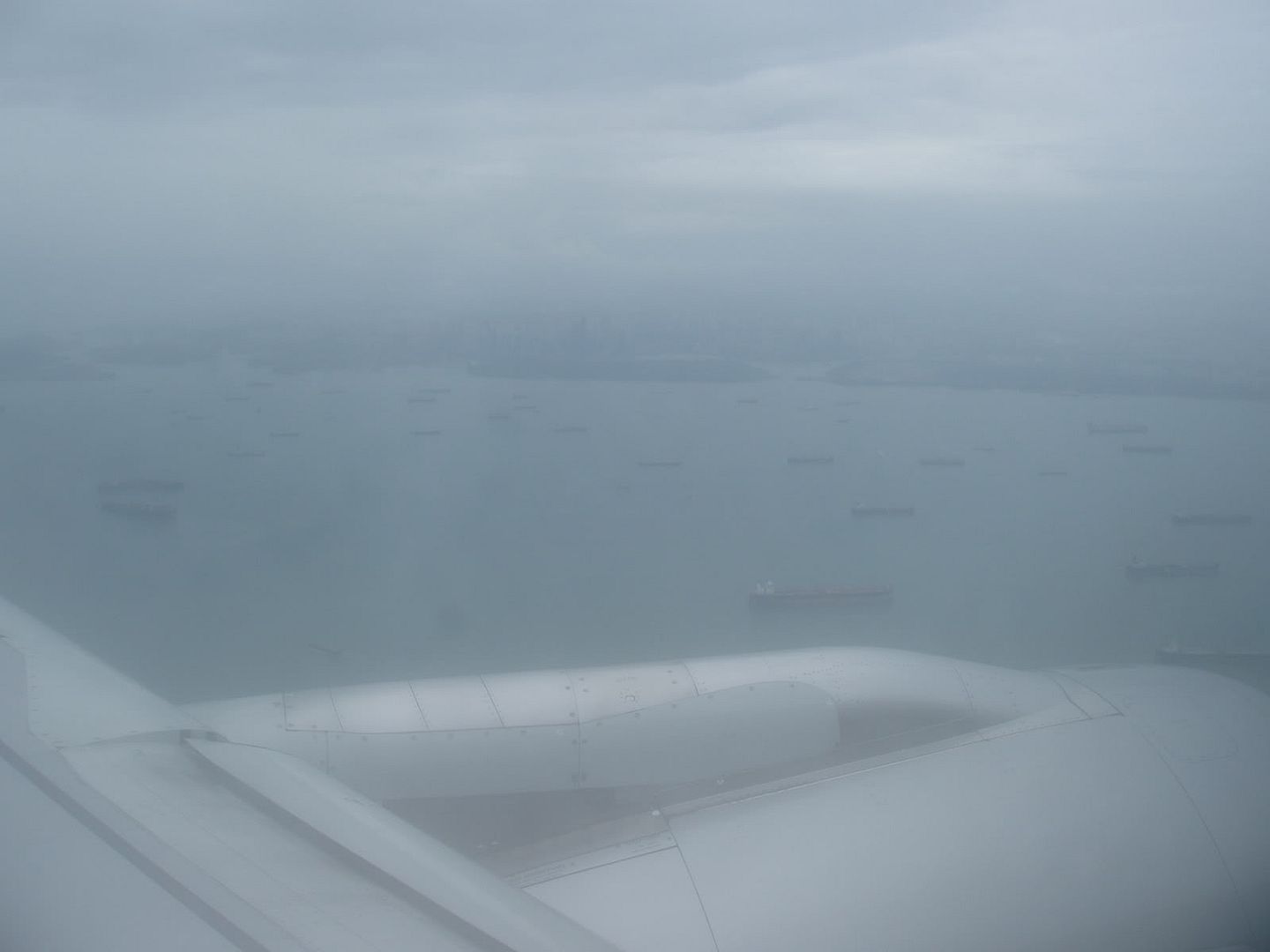 Singapore is one of the world's most important ports.
We parked at a jetway, and disembarkation was quick and easy. It took only a few minutes to clear customs.
Welcome to Singapore: the land of warnings and fines.
I was satisfied with JetStar Asia, and I would fly it again.
I will post a report from Perth to Cleveland on QF, MH, AK, KE and DL shortly.