So this trip was almost couple of years ago, but I imagine some of you might find this interesting with the pictures. It was our first trip to Capadocia for me and couple of others from nyc, and we arranged almost everything online, and it all worked out great. The planes on this trip were:
First leg of the trip was on TK 0260 that left almost on time at 8:35am, we took the earliest of the three flights on TK to ASR that day. Our plane "Aras" TC-JCV is one of the older A310s in the fleet with 2-4-2 seating, just a big bus, and almost full. While getting on the runway there was a TK 340 in sight.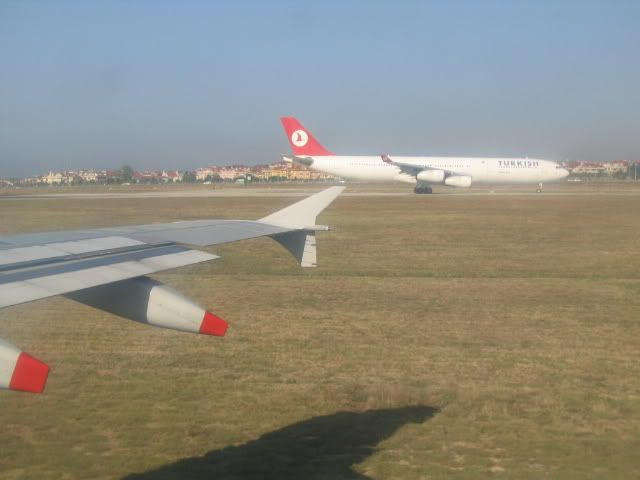 After take off we turned right and started heading southeast. It was nice to see the airport just behind us, and I really like the red tips on the wings.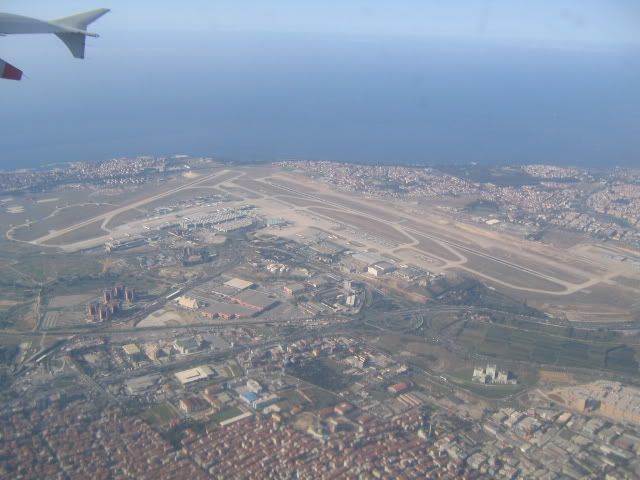 An hour and 15 minutes later we are descending to ASR. I remember it was pretty bumpy on a clear day.
Right after getting off the plane, I grabbed few shots before I was told by an officer to stop it. I guess the same runway is being used by the airforce also.(transport planes?)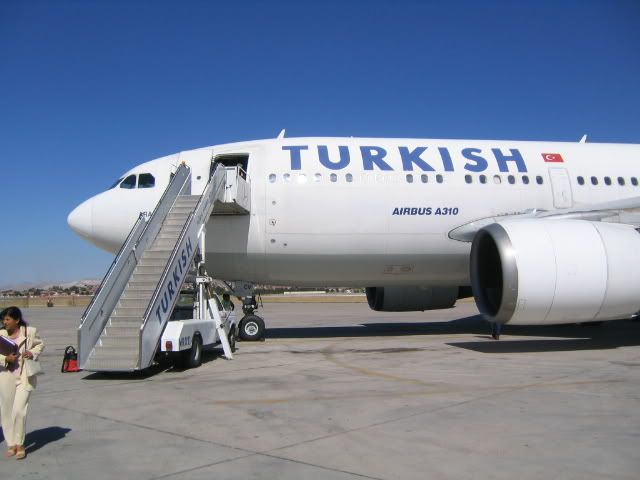 We stayed three days in Capadocia (land of the beautiful horses) which was amazing. Not only the rock formations is crazy, this place was very important in the early days of Christianity. Also carpets, kilims, pottery, gems, and local wines were great. Morning skies were always filled with hot air balloons.
Here is the hotel we stayed in Urgup, carved into a cave.. incredible.
Here is the entrance of a pottery store in Avanos, really..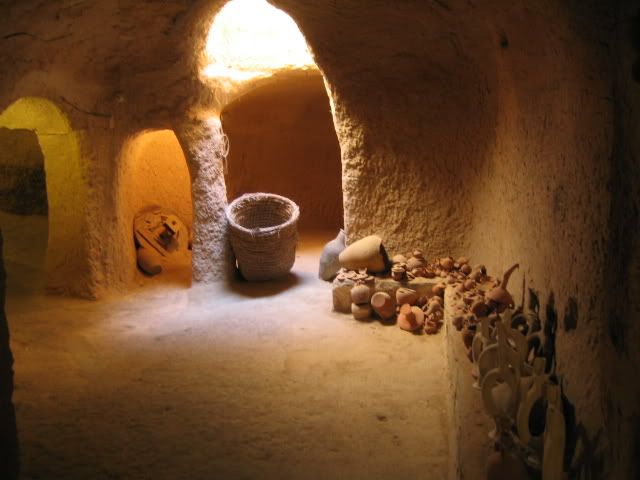 This is near the town of Ucagiz
One of the early churches, inside the caves.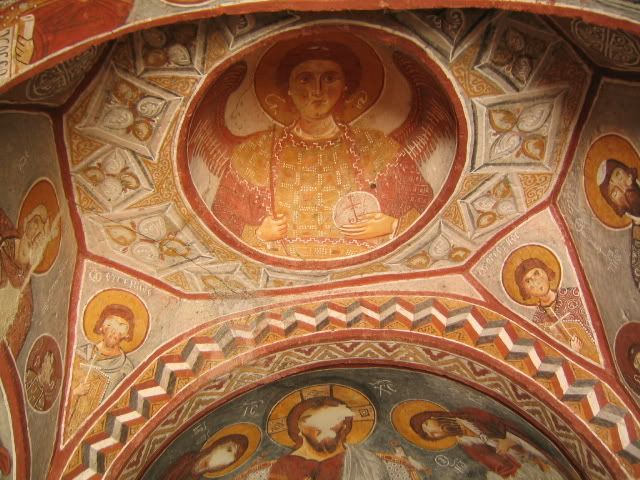 After three days, we took the early flight back to IST, TK 0261 at 10:55am. Inside the very small ASR airport, it was nice to find some early morning espresso. The sign below sounds crazy; "it would cost you 462 million liras if you get caught smoking". This was before the new lira came into effect eliminating 6 zeros from the currency.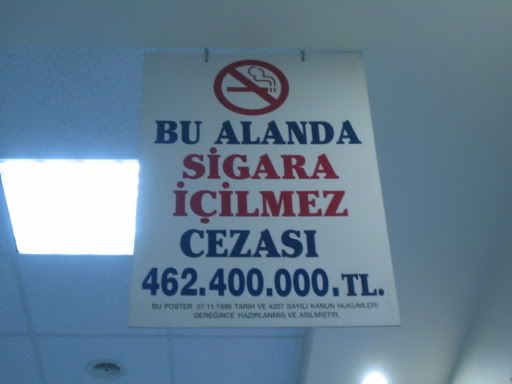 Our plane was on of the newly added A320, at the time, TC-JLF "Sakarya". Even the FA's were excited to be on it, when we talked, because it was new to the fleet. This flight had to have the most children per square meter ever, we took off in the midst of screaming kids, and parents.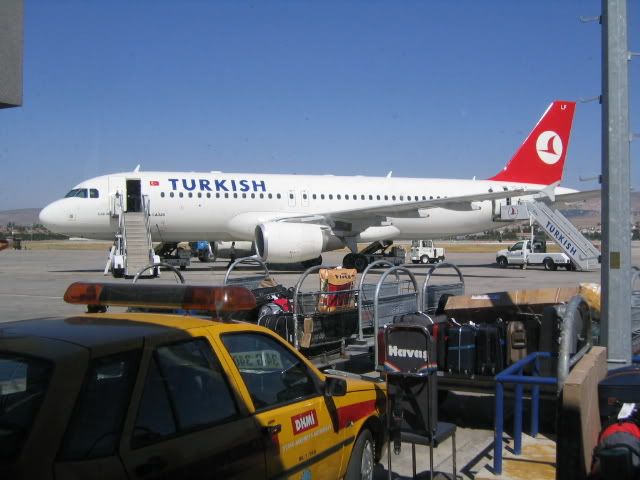 Most TK flights do the announcements first in Turkish then in somewhat good English, but when we descended to around 12,000 feet, and stayed there for a long time, going toward Izmir, nothing was explained to the pax. I could see some thunderstorms in the distance, but it was still unnerving not knowing what was going on for more than 30 minutes. Eventually we turned north and landing was uneventful.
Hope you enjoyed the report.