Hello, and welcome to part two of my airliners.net trip report! Part one can be found
here
. Today's report chronicles my return flight from PHX to SEA, after a trip to Embry Riddle in Prescott, and a wonderful family reunion. All right, now onto the report...
Before we get started with the flight and the special guest, I would like to share a few pictures during my trip. So here they are!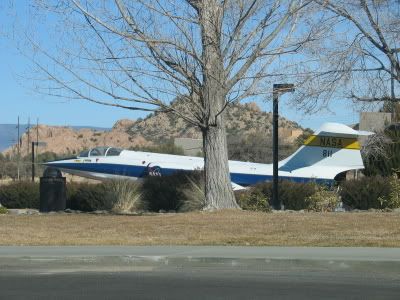 Here is a jet outside of ERAU's visitor center (don't know the type)
A picture of an ERAU Seminole at the Prescott airport.
My great dad, Dr. Bruce Gardner, taking a swing at the Talking Stick Golf Course.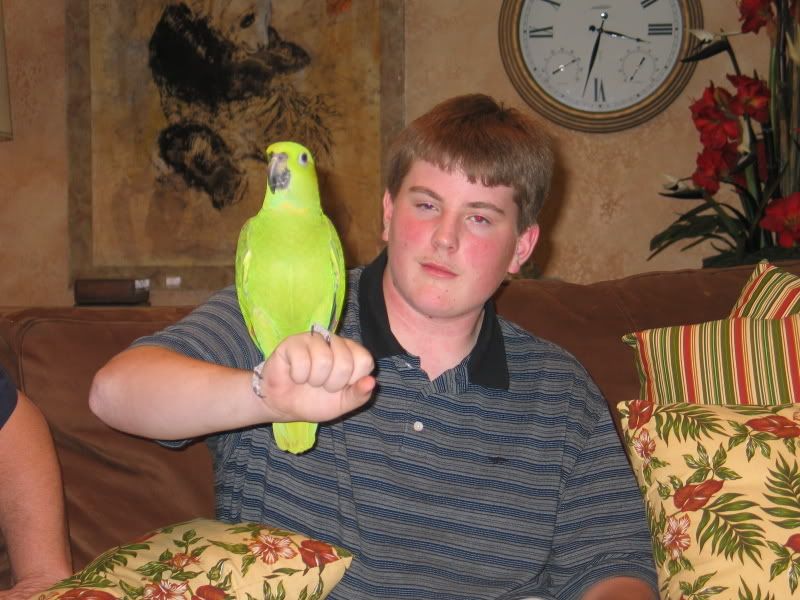 Me, sunburnt, with my cousin's parrot, appropriately named Pilot
!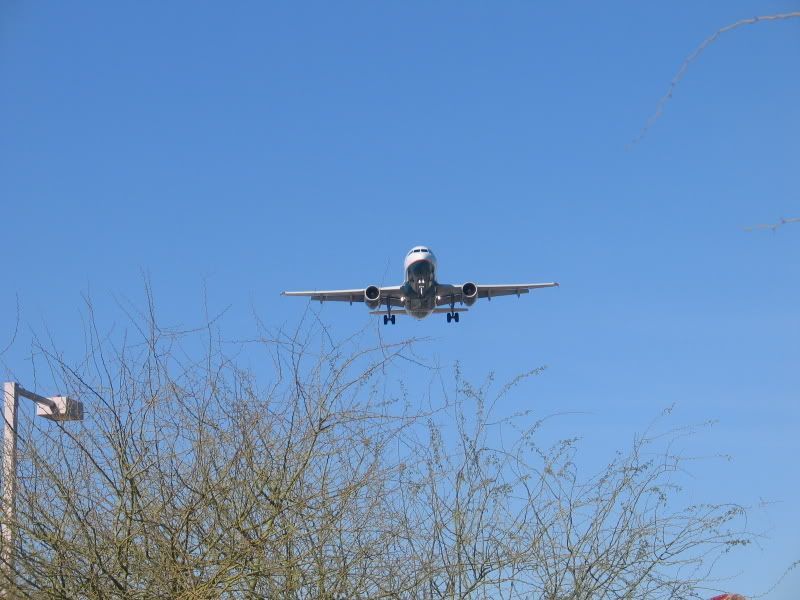 Spotting at PHX.
Me, chilling in the shade on the end of 7L watching the planes with my radio. I loved it!
Alaska Airlines Flight 753
Origin: PHX
Destination: SEA
Type: 737-700 (winglets, couldn't get registration
)
Load Factor: 100%
Departure Gate: 12
Arrival Gate: D5
Departure: 7:15 (ten minutes late)
Arrival: 8:42
Cruising Altitude: Flight Level 300
Seat: 12B (exit row)
Ok, my hotel gave us a wake up call at 4:30am. I carried all our heavy bags down to the car, and after my dad got lost on the way to PHX, we arrived outside of Terminal two at PHX. My mom got in line and ended up getting us exit rows
. Yeah! So we walked over to the security line where we waited for about 25 minutes before getting through. Two CO planes and two UA (Ted) planes were leaving. The sun had not come up yet, so I could get any pictures. We got on the plane at 6:50.
Right when we got into the plane, my mother says to the flight attendant, "Hey, we got a private pilot over here who love winglets!"
FA: "Oh, sir, could you like to come see the cockpit?"
Me: "Yeah, that would be awesome!"
So, not expecting that, I climbed into the cockpit and met captain Mike and first officer Steve.
Captain: "So Will, you like movies about gladiators?" (Just kidding!)
We introduced ourselves, and I identified myself as a pilot. I told them where I train, and they knew my chief instructor. We discussed winglets, our intended route of flight, Menzies, and scary flight moments. Then Mike let me sit in jump to pear through a glass window that lets you see your instruments while looking straight ahead. Cool! I didn't take any pictures because I was too shy to ask, and the lighting was horrible anyway. I said thank you and returned to my seat. I then took a few pictures...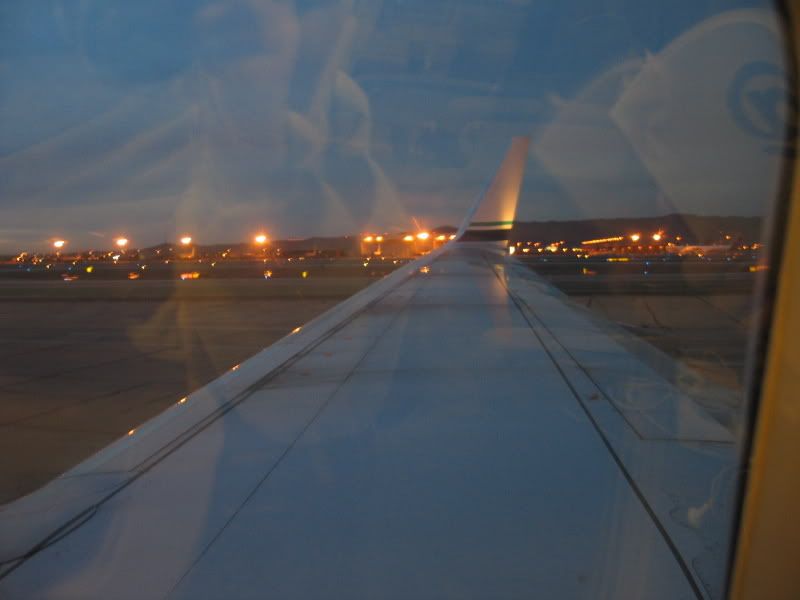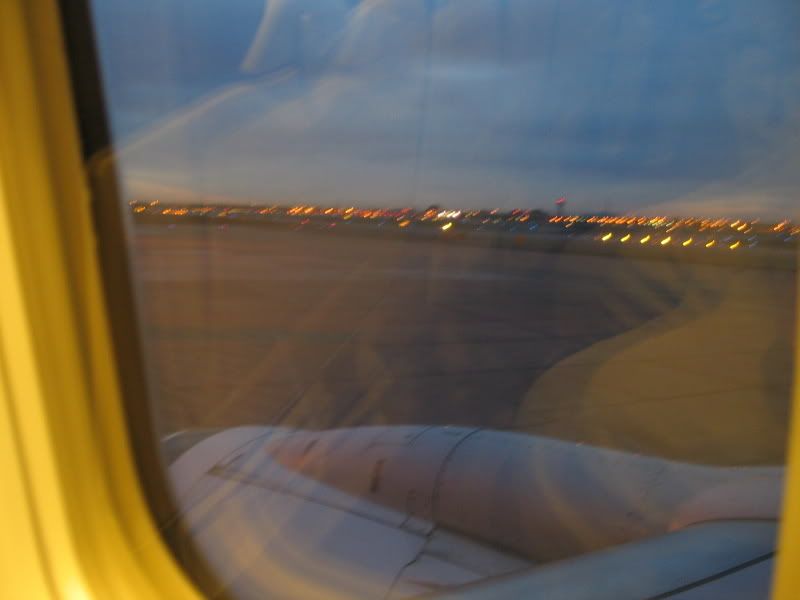 The winglet and the engine shots.
Finally, about three minutes before scheduled pushback time, the suprise guest arrived. It was...
MATT HASSELBECK!
Seattle Seahawks staring pro bowl Quarterback!
Tangent 1: It turns out Mr. Hasselbeck was on my same flight down to PHX. I did not see him, but the "Will standby passenger Hasselbeck please report to gate C-20" should have tipped me off.
So after changing some seats so Matt could be with his kids, we pushed back and taxied to runway 7L. I got a few pictures on the way.
AS MD80, waiting for our gate.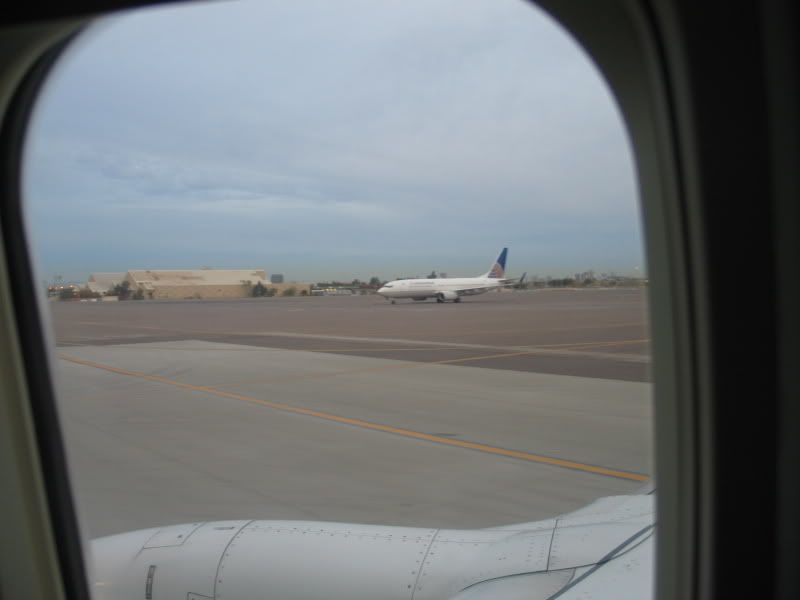 CO 738 bound for EWR or IAH.
We quickly turned onto 7L and full power was on. I managed to get some pictures...
Just started rolling.
Right after takeoff, on upwind.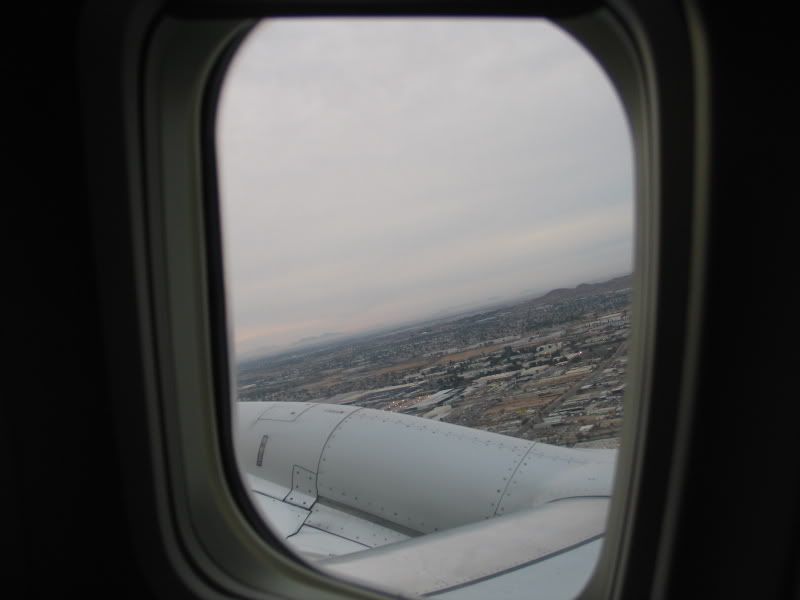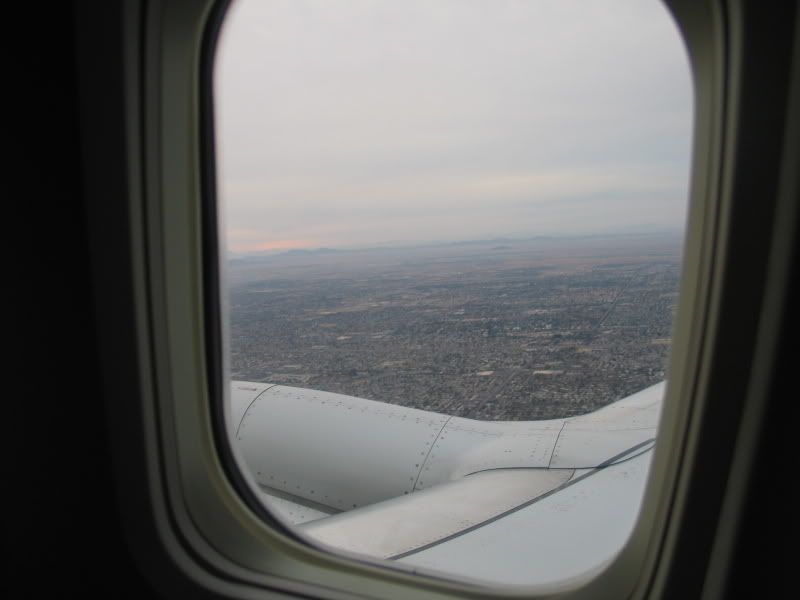 Climbout of the Phoenix area.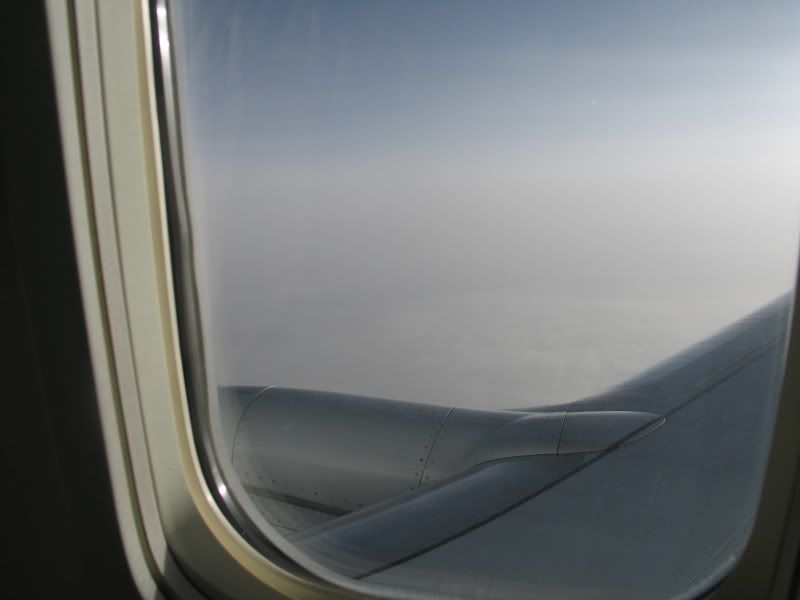 Cruising up at FL 300.
Now, the worst thing in the world happened...My camera batteries died!!!
I sincerely apologize for that, and rest assured that proper physical actions are being taken to assure it doesn't happen again!
Ok, back to the report. Up at cruise, the AS FAs began passing out drinks and Zuchini bread (really good), and I got up to go to the bathroom. Both are full, so I am waiting in the galley, and guess who walks back...Mr. Hasselbeck!
Me: Hey, Matt! (extend hand)
Matt: Hey. (takes hand)
Me: Hope you had a nice time in Arizona.
Matt: Yeah, I did. It was really nice to get away for a few days.
(The door opened to the laveratory)
Me: Nice talking to you, man.
Matt: You to.
The rest of the flight was rather uneventful. We started descend over the Cascades, and it turned out to be pretty bumpy. My poor mother almost lost her Zuchini (if you know what I'm saying).
We flew over Lake Samammish where we started base turn. We intercepted the ILS for 16R near the UW campus. We tracked in the ILS, and Mike made a nice, smooth landing on 16R. We then taxied behind the N sattelite to D5, and some crazy guy jumped up, opened the overhead bin, and grabbed his bag. The FAs yelled at him to sit down. We past an A Dash 8 AC Jazz, AC A319, UA A320, UA 757, AS MD80, and AS 737).
We parked at D5, and poor Matt was quickly surrounded by tons of Seahawks fans as we got out. We picked up our bags at carousel 13, and we all drove home.
So that conlcudes my second anet trip report. AS did a great job trasporting my family to PHX and back, and the Menzies actually got our bags there and back undamaged. Next trip report to come in early April on F9 SEA-DEN-MCO. Thank you very much for reading my report, and as always, happy flying!
Take care.