LHR-LAX
VS-007 James Bond flight
G-VNAP Sleeping beauty
1st march 2006
Flight departure:11:30am
Arrived to LHR at 9am, meet my brother who flew in from Accra, Ghana on BA.
We then proceeded to check in desk for premium economy.
While we were waiting in the queue our passports where checked and a small virgin Atlantic sticker was attached to the back of our passport. While in the queue a VS staff was trying to convince passengers to upgrade to upper class for just $$US500 each. Arrived at the check in desk and as usual I asked for a window seat I pre-booked. All window seats where taken, an only two seats are available. We took the remaining two seats, good thing there were next to each other. We were handed US-Immigration forms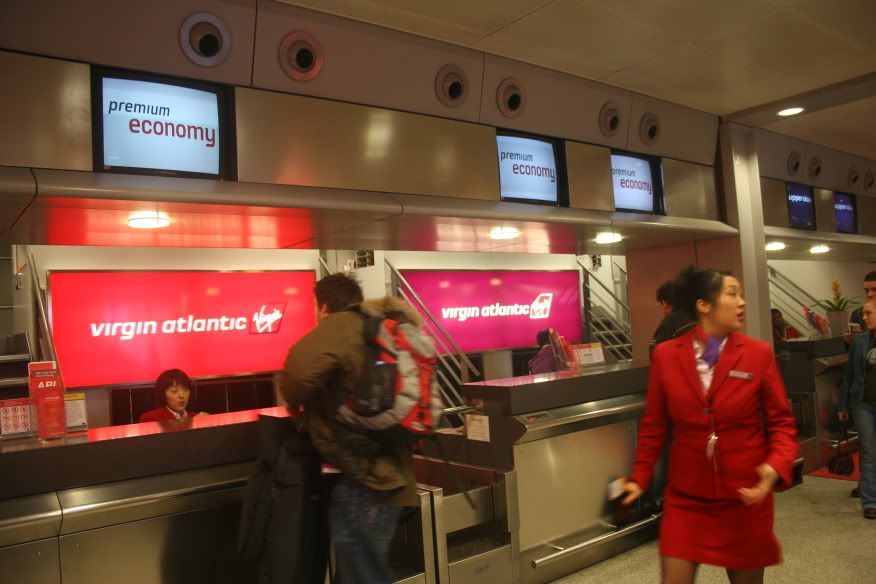 We headed through security, long and slow moving, as we were flying Premium economy we headed to the fast track and turn out to be longer than normal security, I saw some passengers holding seat 45 in that row as well.
We headed for some shopping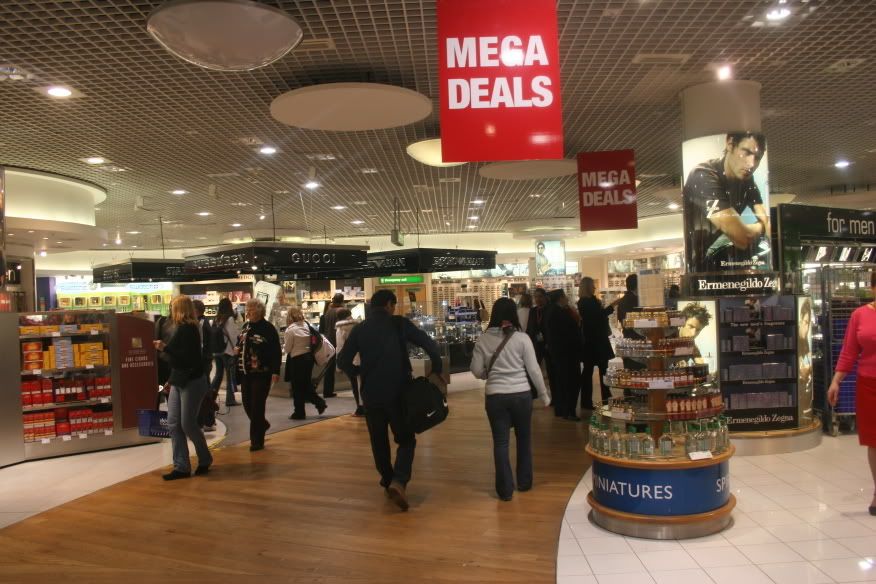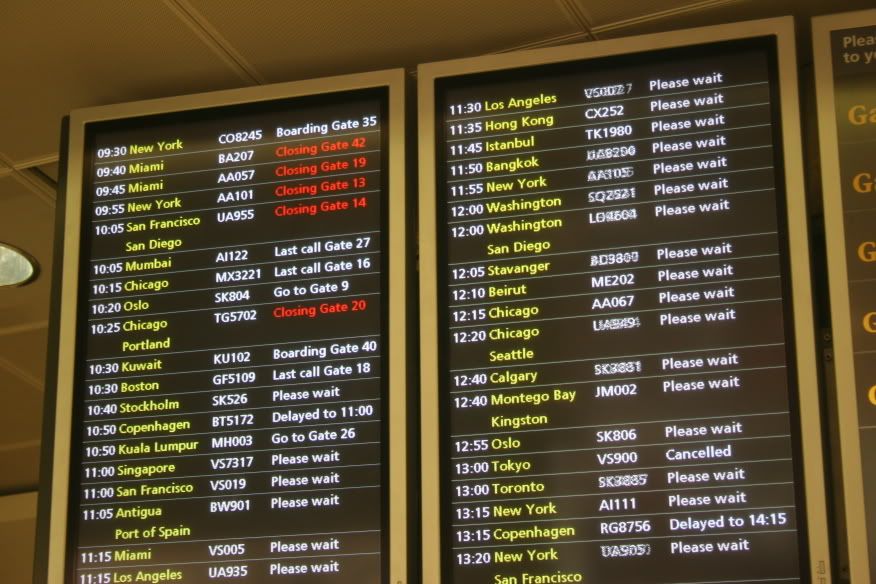 Noticed the Airbus380 model of SQ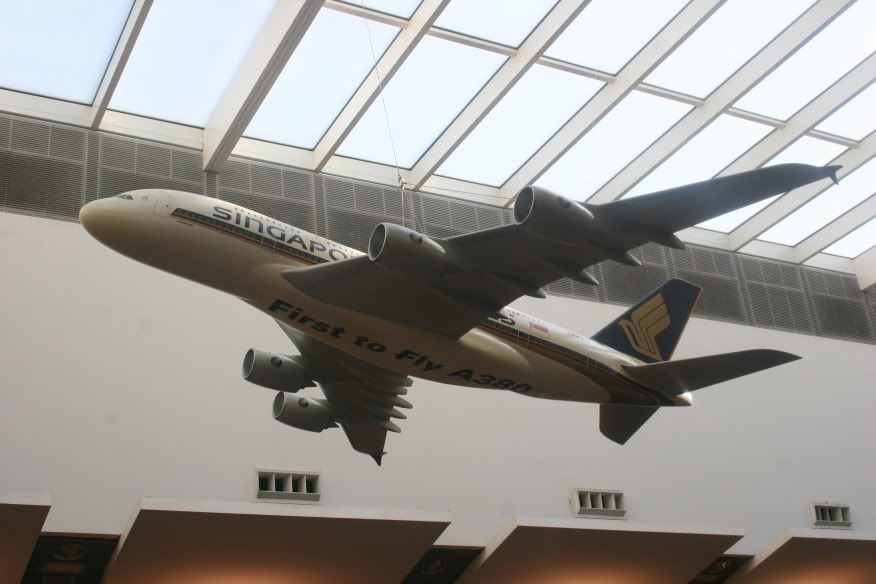 And for some food at the sushi bar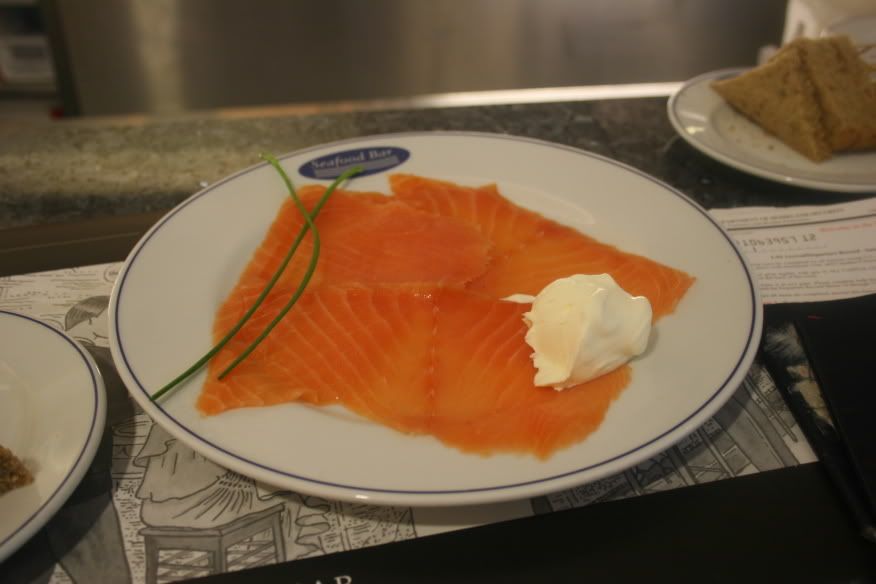 On our way to the gate: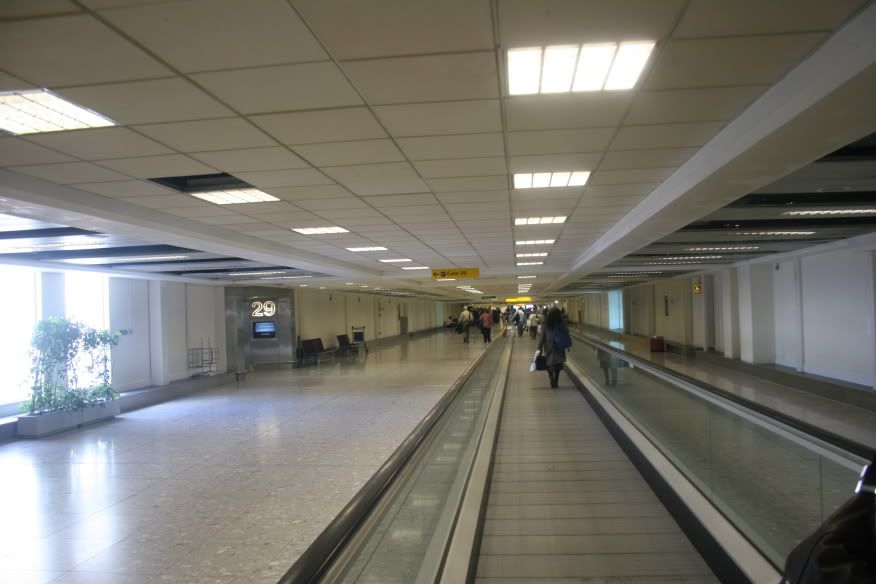 Boarding started 30minutes before departure.
As we were book on premium economy we jumped the waiting queue and headed towards the gate. We were the stopped by security at the gate and was aksed some weird questions:
Who paid for your ticket?
How much money you got?---Show me
Who was the last person you made a phone call to and what time?
Was also asked to remove battery from mobile so they can check it.
We boarded the plane and noticed the gallery filled with plates as the cabin crew were preparing salad. We were missing two passengers and the captain mentioned that we will give them 20minutes to show up if they don't show up we will leave without them. Twenty minutes later 2 people showed up. And we departed 30minutes late.
5 minutes into the flight the passenger in front of us asked if he could bring 2 friends and seat in premium economy with him, the cabin crew refused and he got angry so he went and sat at the back with them.
We tok the two seats in front of us as they are bulk seats we get more leg room
35minites into the flights drinks and some snacks where distributed
Main meal was chicken, beef or vegetarian (Pasta). I pre-ordered seafood meal.
My meal was unavailable.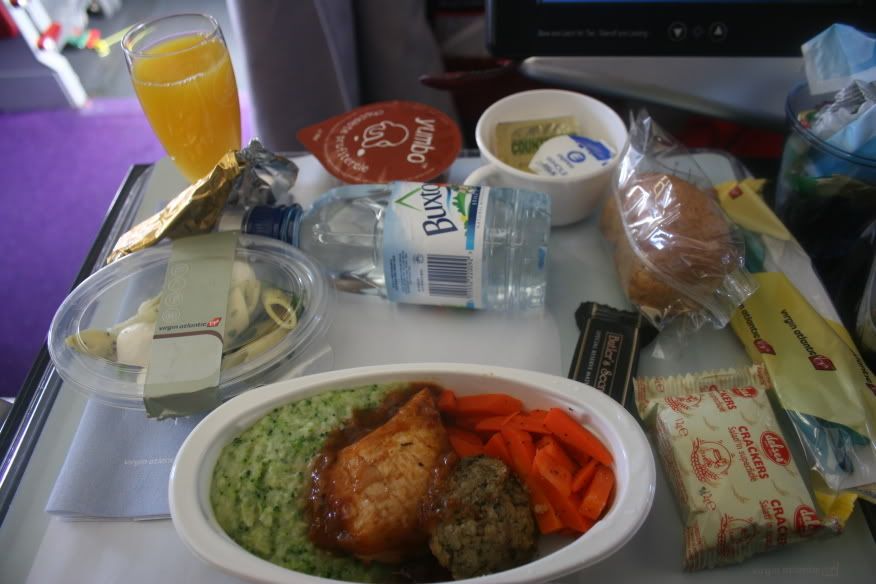 .
After the meal I went straight to catch up on some sleep.
2-3 hours later I was woken up for some ice cream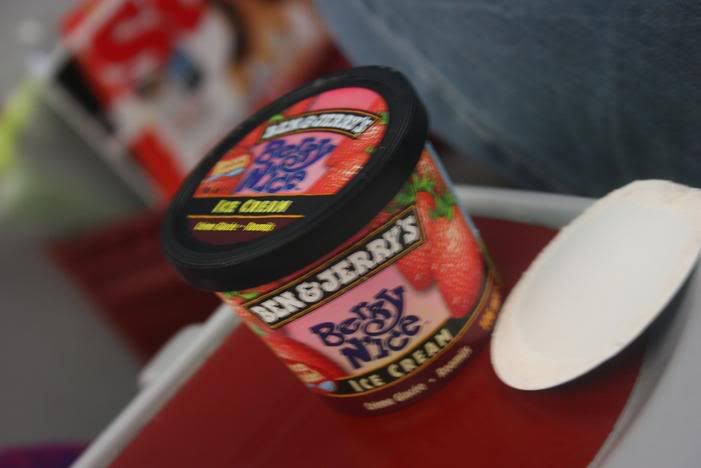 Only one flavour was available and it was rock solid.
Waited for about 25minutes till it melted down a bit
I decided to watch Bad news Bears as my cousin is is this movie. I got bored of it quickly so
i decidedto play a couple games of trivia with some passengers
Some picture of PE class: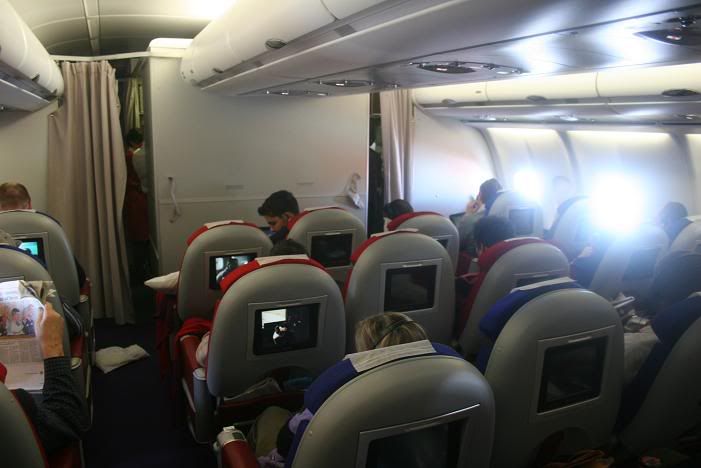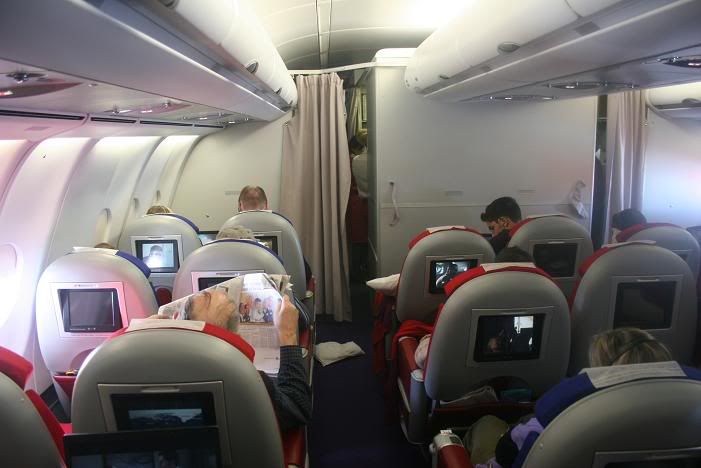 Economy class: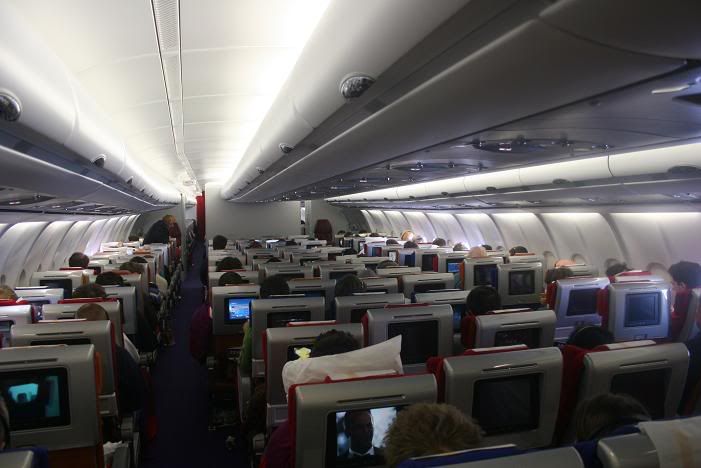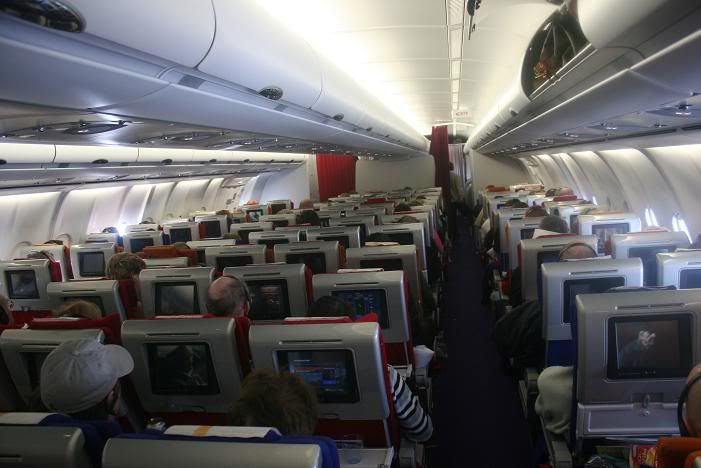 90 minutes prior to landing a snack was distributed, a cabin crew came over and mentioned that she managed to sort a seafood platter for me…. that was nice of her until I received my SALAD wrap, while the others had Cajun chicken and cheese bread.
By the looks of it, she passed me someone else meal as it had another surname on it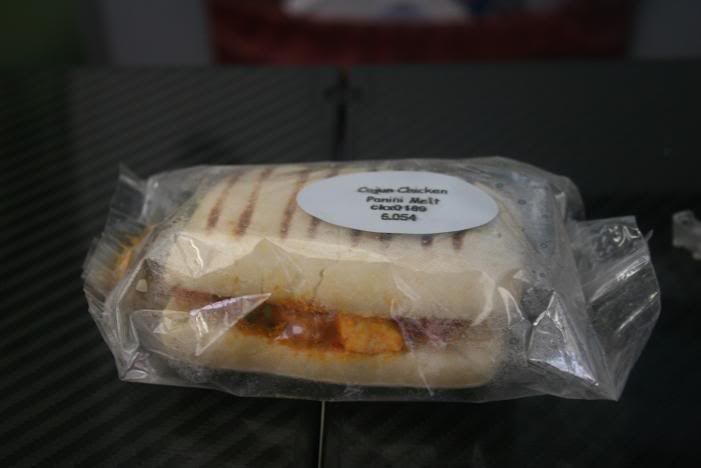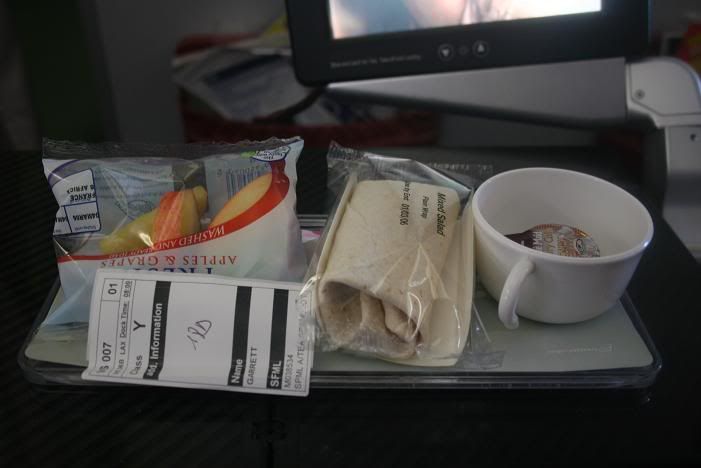 we started our decent above Las Vegas, Nevada. Shame I didn't had a window seat as we were landing together with an American airline MD. DAMN,,
we landed 10minus late, I could spot Lufthansa 74,Aeroflot 767 and the usual heavies.
While in USA I made an internal trip with southwest airline to phoenix, Trip report coming up soon as well as the return upper class VS.
Hope you enjoyed this short trip report
Some pictures during my trip to LA