Introduction
I was going through my pictures of the last few years and found a folder of a 5 day trip me and my best friend took to Washington, DC for Spring Break back in 2003. Imagine that, leaving the nice, warm weather of Florida to go to the bitter cold of DC... during the one week you're supposed to go to the beach to get wasted. Anyway, the good thing about this report is that I have lots of aviation related pics, as opposed to my last report where the pics are mostly of the trip itself
MIA-BOG-MIA On AA Business & Bogota Photoreport
(by
Komododx
Mar 15 2006 in Trip Reports)
I'll try and remember as many details as possible. However, keep in mind this trip was over three years ago. But I'm positive the pics will make up for the lack of words.
We booked the trip on expedia.com about two months prior. The cheapest way was to take FL from TLH to DCA via ATL and then back on DL the same way.
Leg 1
Route:
TLH-ATL
Date:
March 10th, 2003
Airline:
AirTran JetConnect op by Air Wisconsin
Aircraft:
CRJ-200
We got up around 4:30am due to our flight leaving at 6:00am. However, this, as always, turned out to be too early. TLH is a very small airport and, of course, there is little traffic. The largest airline here is DL, which operates ERJ's, CRJ's, MD-88's, and 738's. Also serving TLH are Continental Connection (Both Express Jet and Gulfstream), US Airways Express, and Northwest Airlink. Unfortunately, AirTran stopped operations into TLH a few years ago, thus making it a luxury now to be able to afford to fly out of Tallahassee.
Here are some pics of TLH-ATL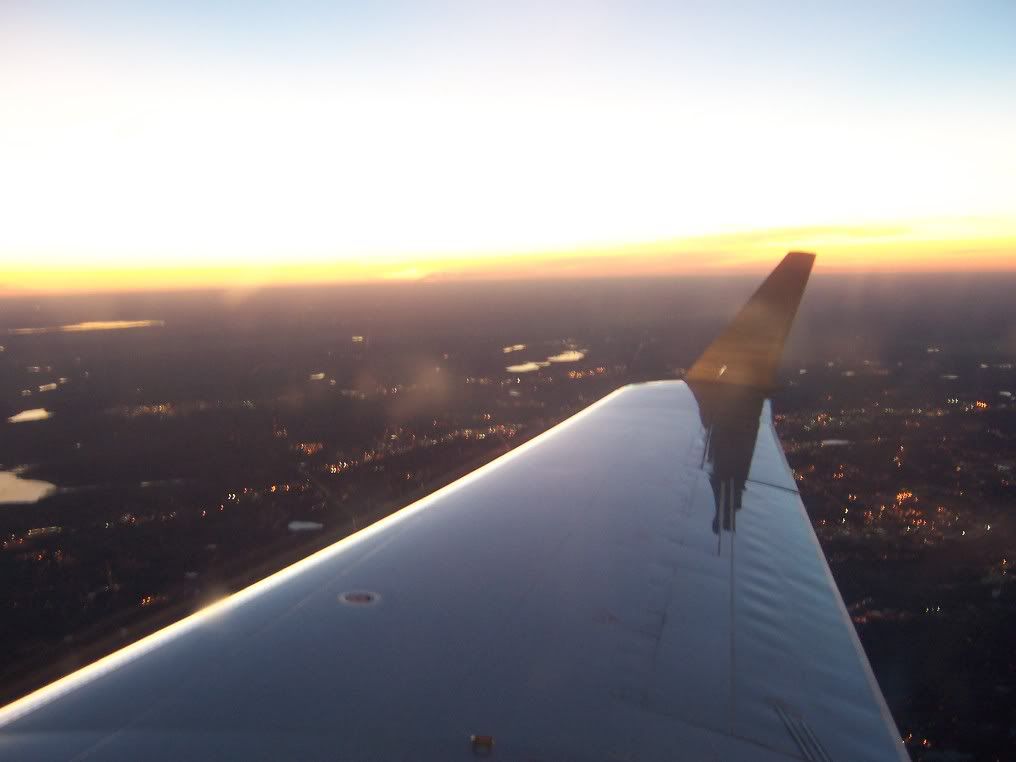 6:00am departure out of TLH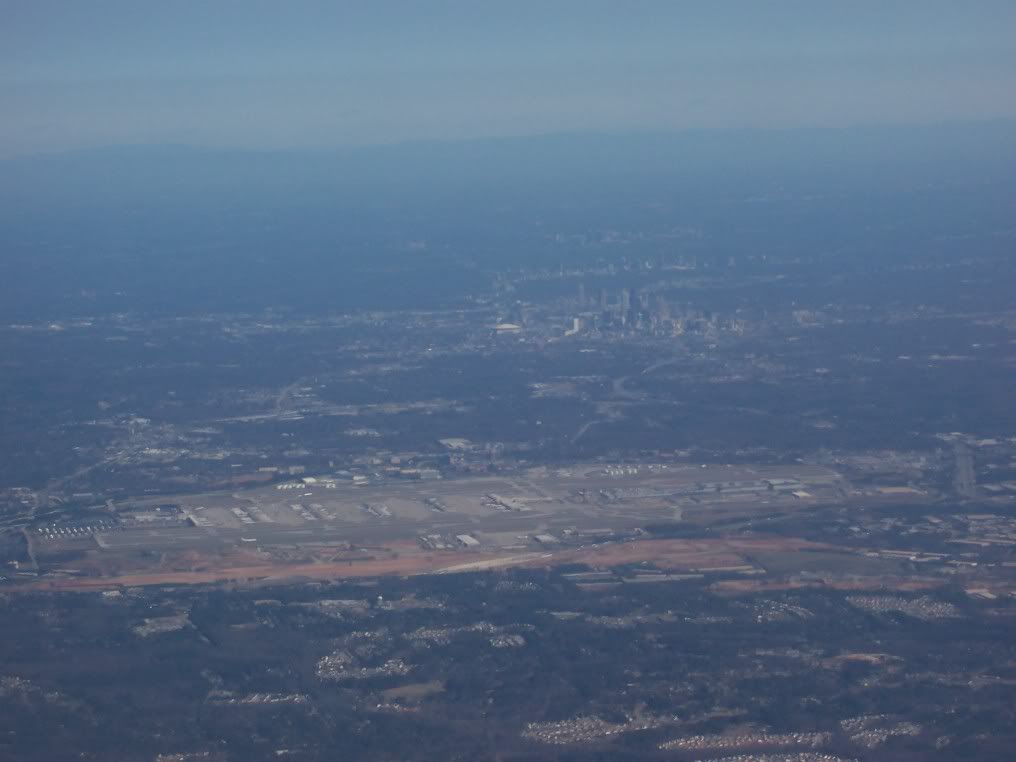 View of ATL on approach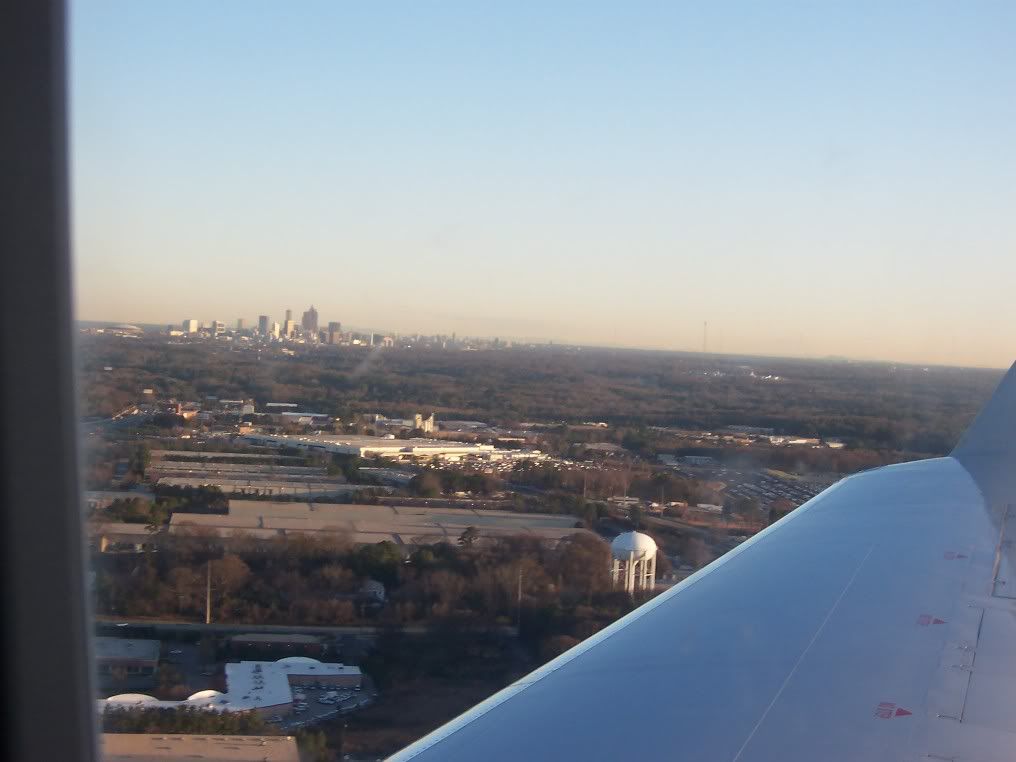 Downtown Atlanta on approach to ATL
Leg 2
Route:
ATL-DCA
Date:
March 10th, 2003
Airline:
AirTran Airways
Aircraft:
B717
Had about a two hour connection in Atlanta. We didn't do much spotting since we were falling asleep. However, we did take advantage of the ATL airport smoking room
and we called a few local friends to say hello.
The flight to DCA was the first time for me on board a 717. Quite nice I must say. It seemed brand new at the time. The whole flight was uneventful until the approach and landing. It was very windy in DC and we got thrown around quite a bit! I love turbulence and I love landing in the wind... but this time this was too much!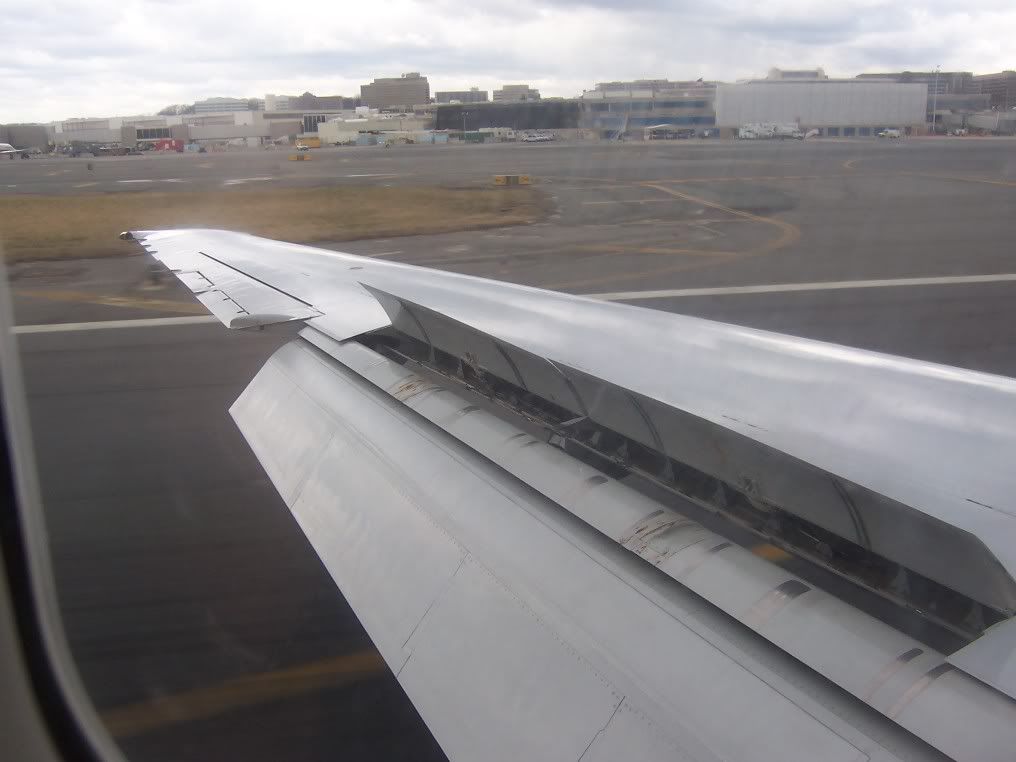 Landing in DCA with heavy winds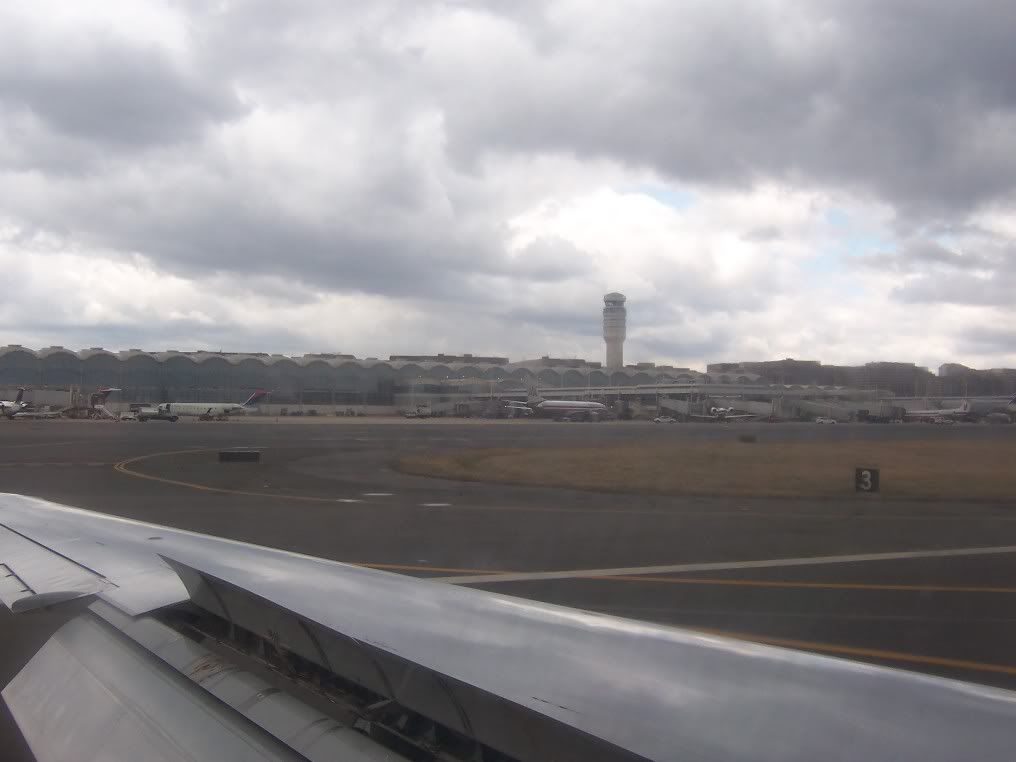 View of the beautiful terminal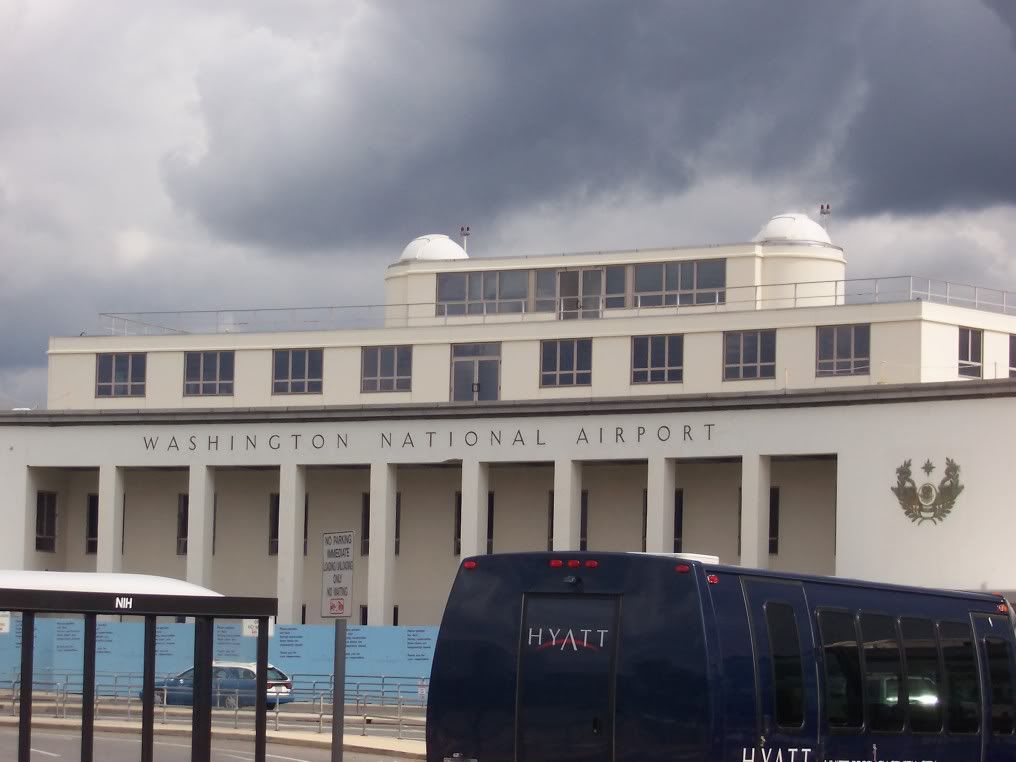 The old terminal
We had about two hours to kill before our friend was supposed to pick us up, so we grabbed a bite to eat and watched some of the action going on on the ramp.
US Airways Express ERJ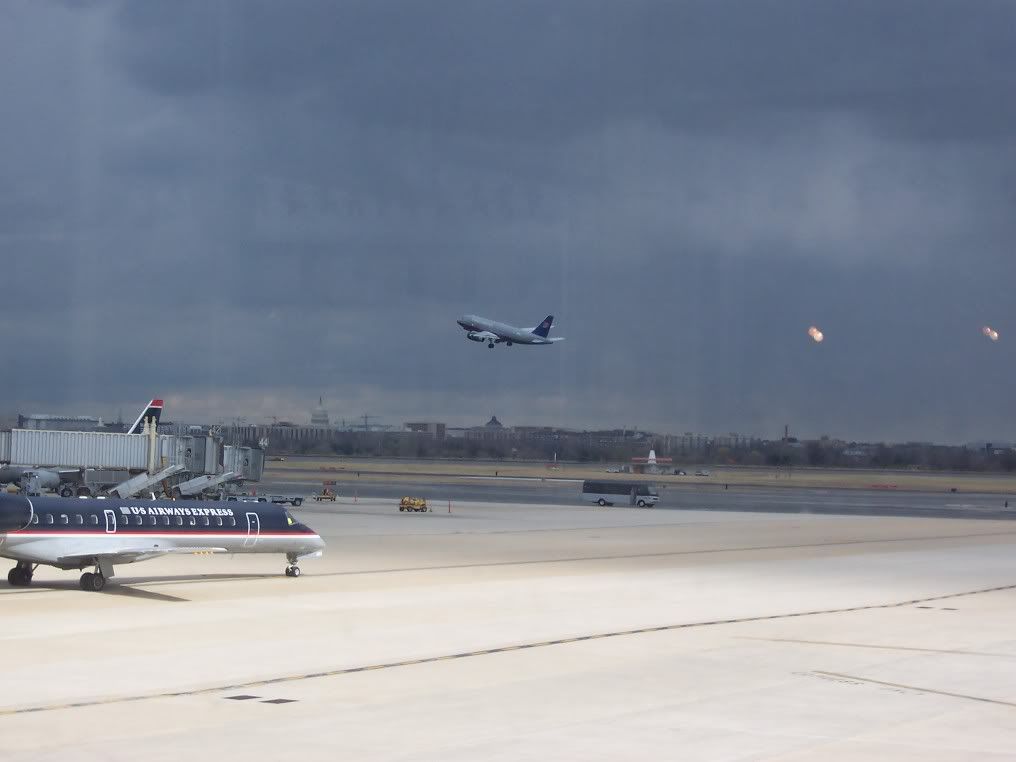 UA A32X departing
We had a great time in DC. This was my third time there and I liked it was much as in previous times. My friend had never been here, so we did all the museums and all the sites. It was a great spring break. Here are some pics of DC: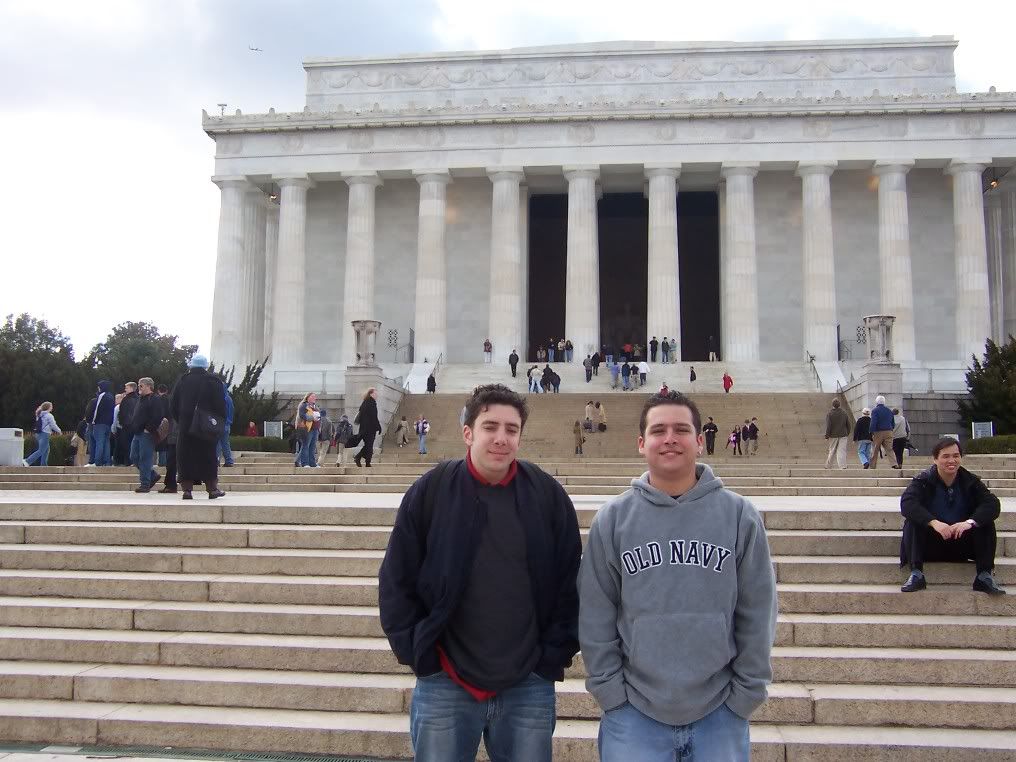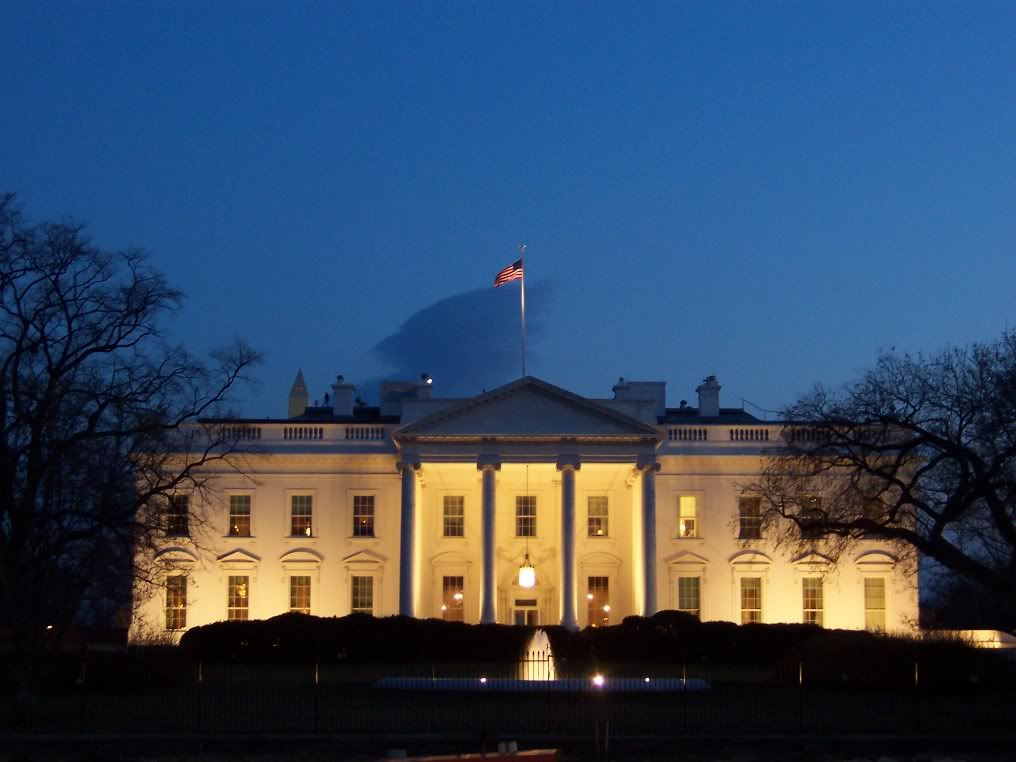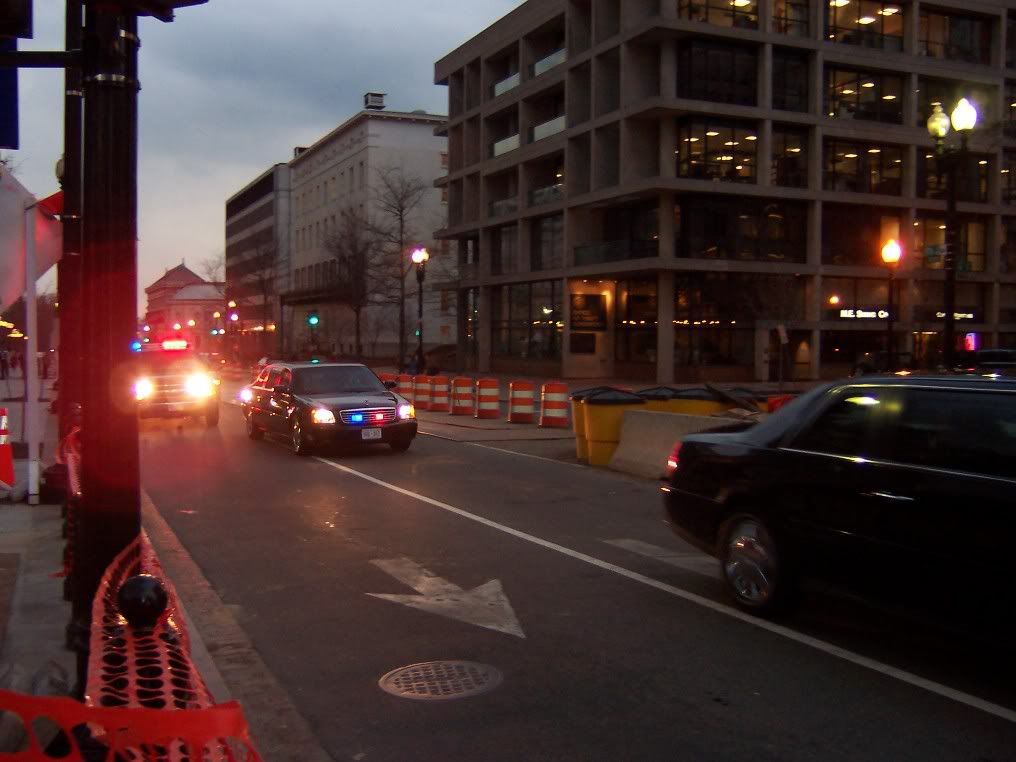 Saw Cheney on one of the days when he was not actually shooting someone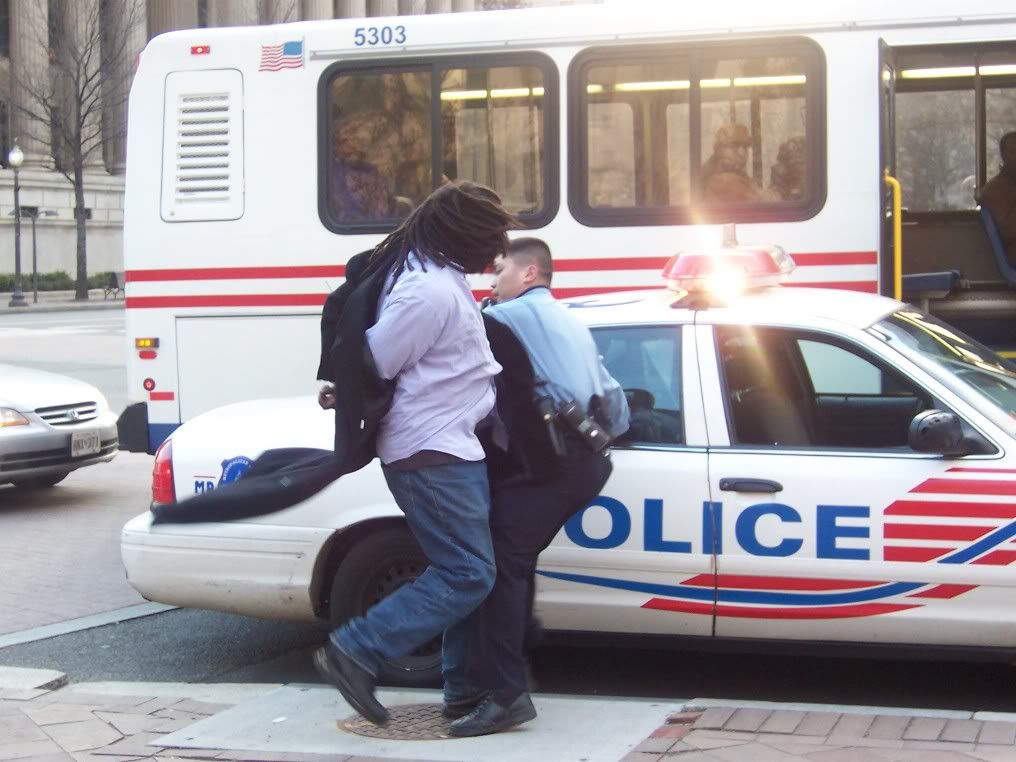 This was hilarious. This guy was getting arrested and tried to make a run... all while we were both taking pics and a video
Leg 3
Route:
DCA-ATL
Date:
March 14th, 2003
Airline:
Delta Airlines
Aircraft:
MD-88
Well, a very nice week in DC came to an end. We really did enjoy ourselves. Not only did we go to all the museums and all the sites, we also had some great food. I, of course, could not pass on going to
Marrakesh
, a Moroccan restaurant. Sure, it's got some cons, such as not taking credit cards (!!!) and the belly dancer is not always there for the show, but I like the food and the whole experience.
A friend of my DC friend, Abdul, from Morocco, offered us to take us to the airport, since he runs a limo service, mostly for Senators and Congressmen. We rode in style back to DCA, but not without first making a stop at California Kitchen Pizza... gotta love it!
Since we got so early to the airport, we had a lot of spare time to do some spotting... Here are the results: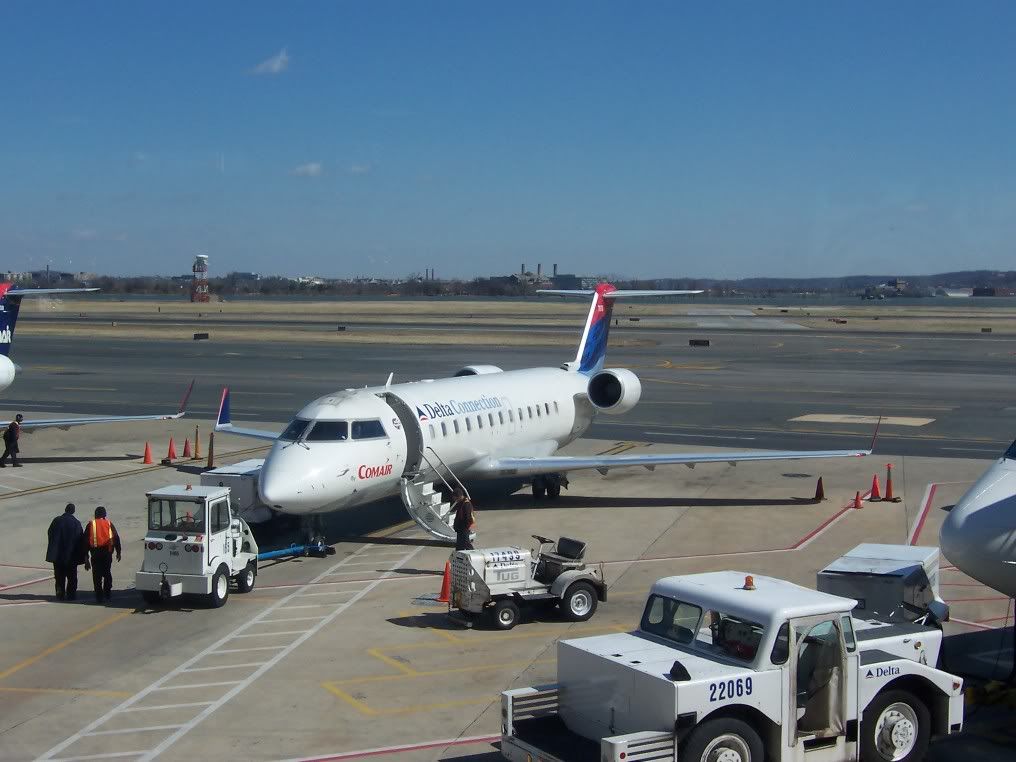 DL Connection CRJ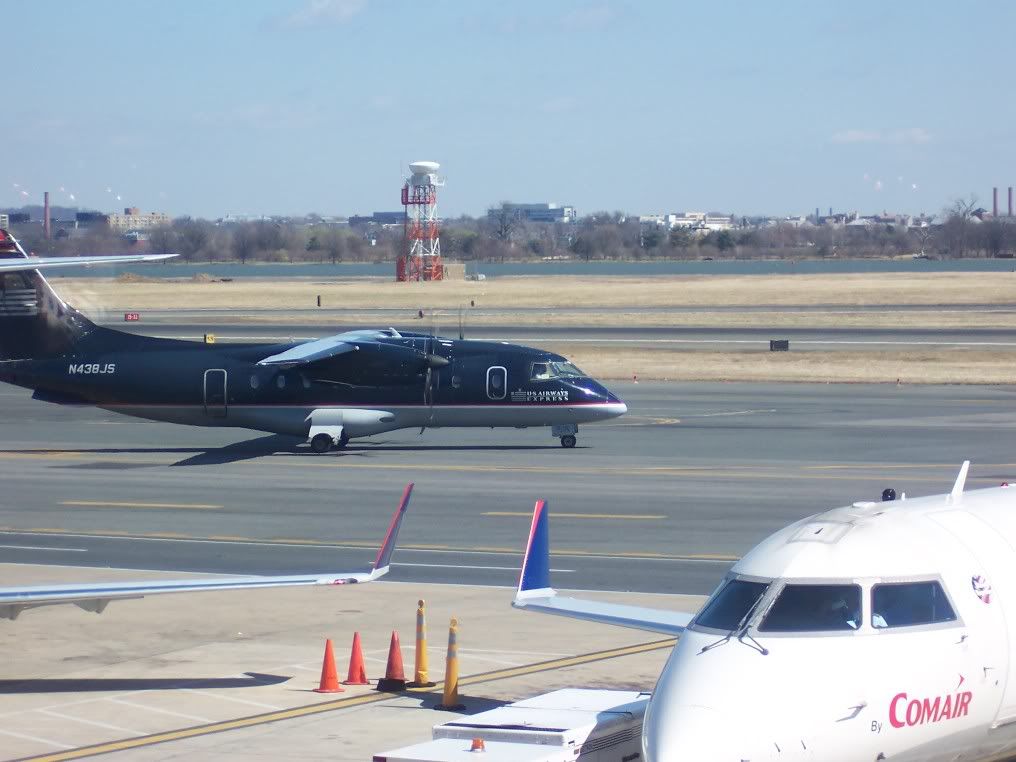 Gotta love the Dornier!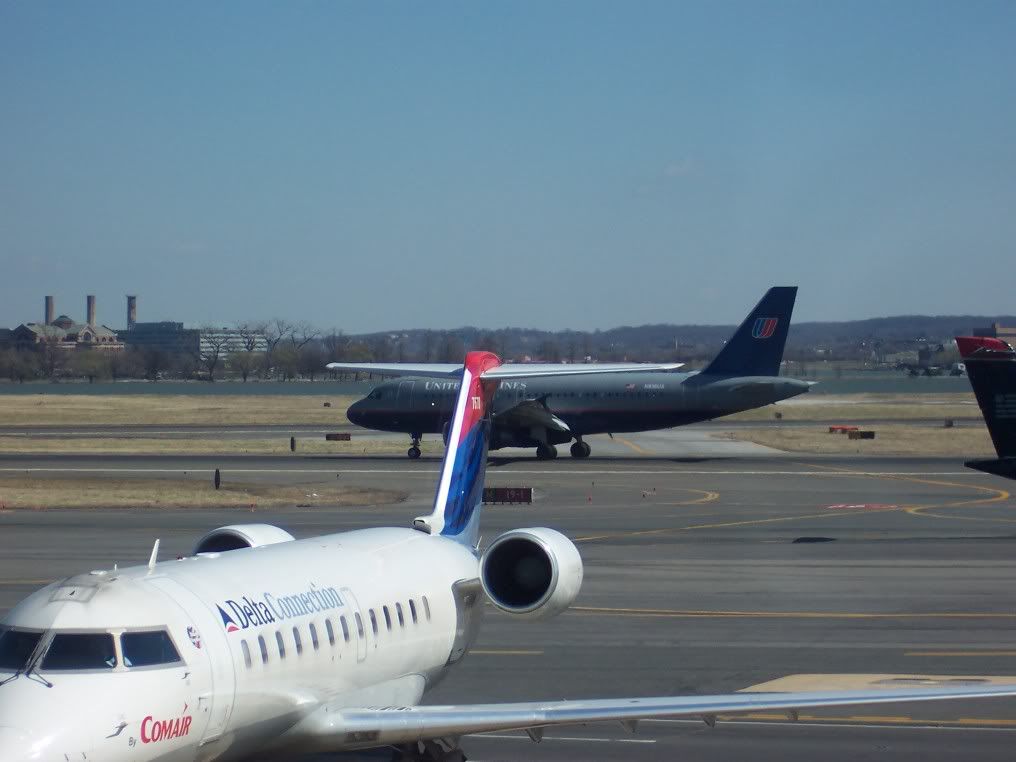 UA A319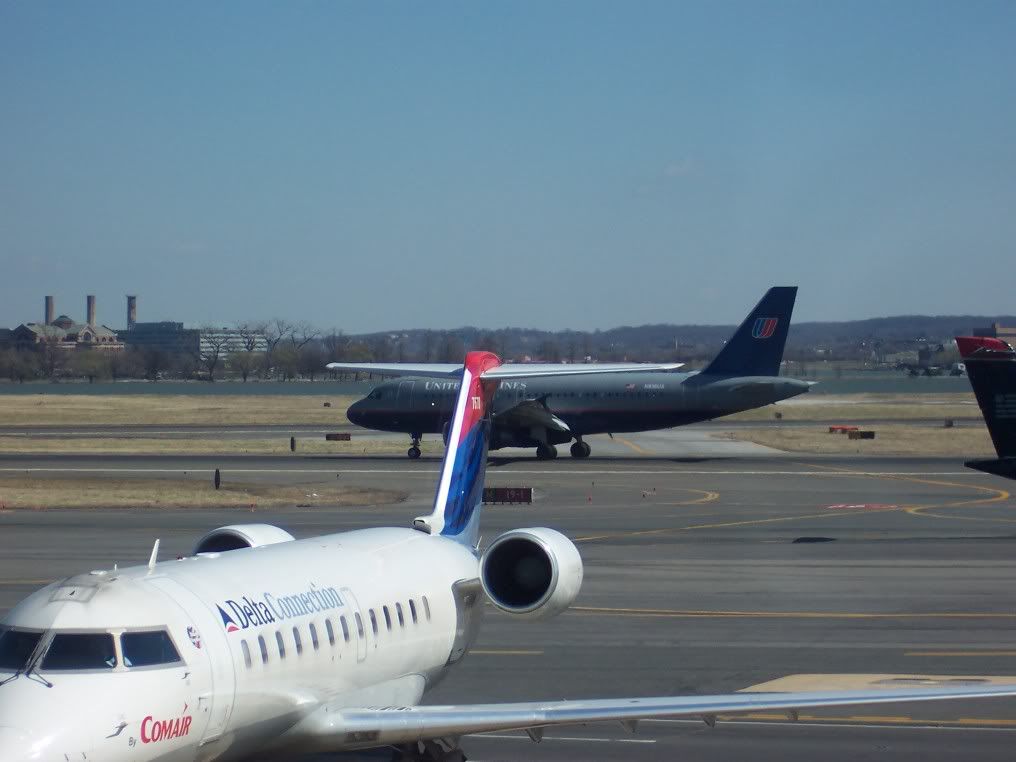 DL 737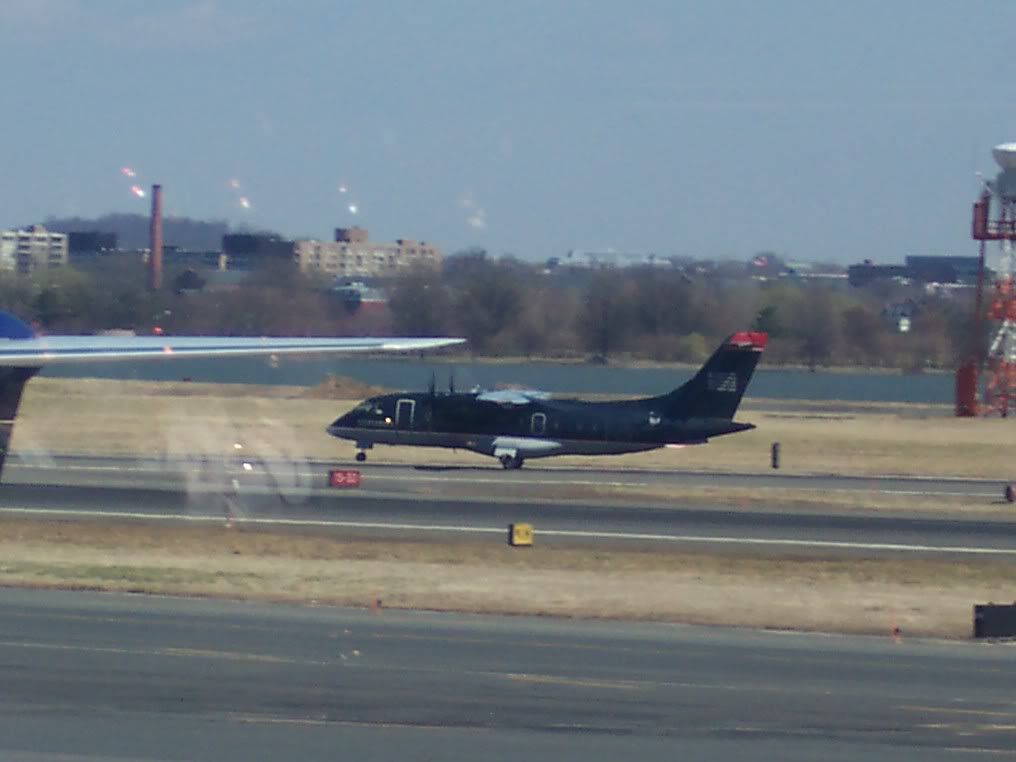 Another Dornier!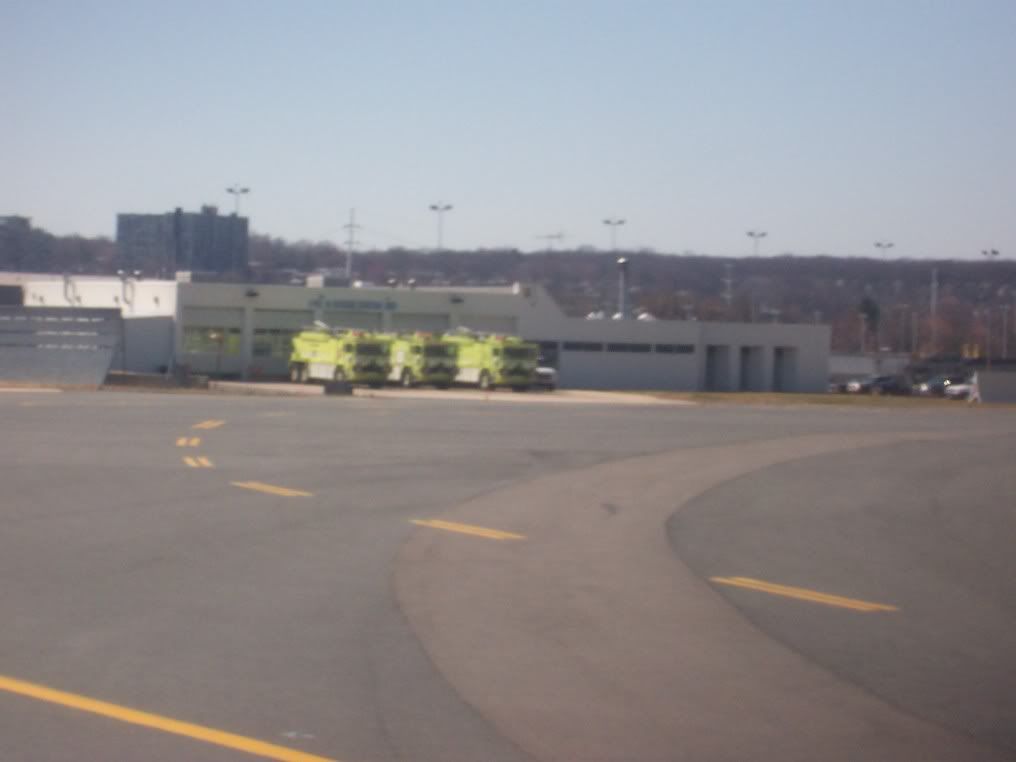 On the way to the active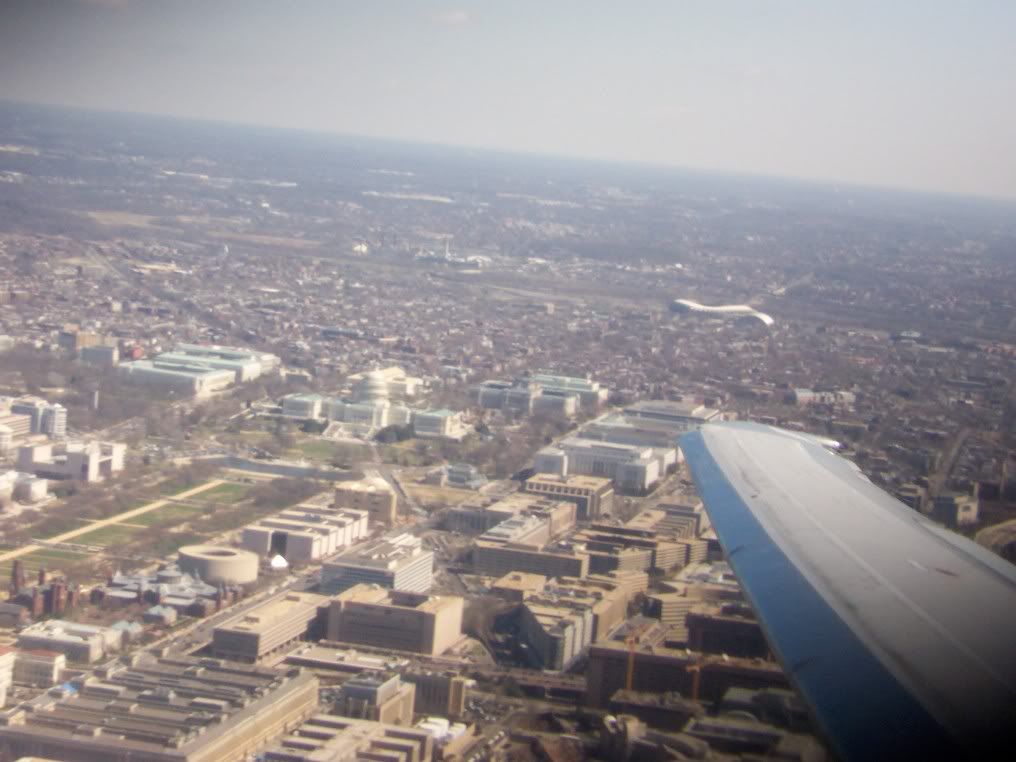 Up up and away!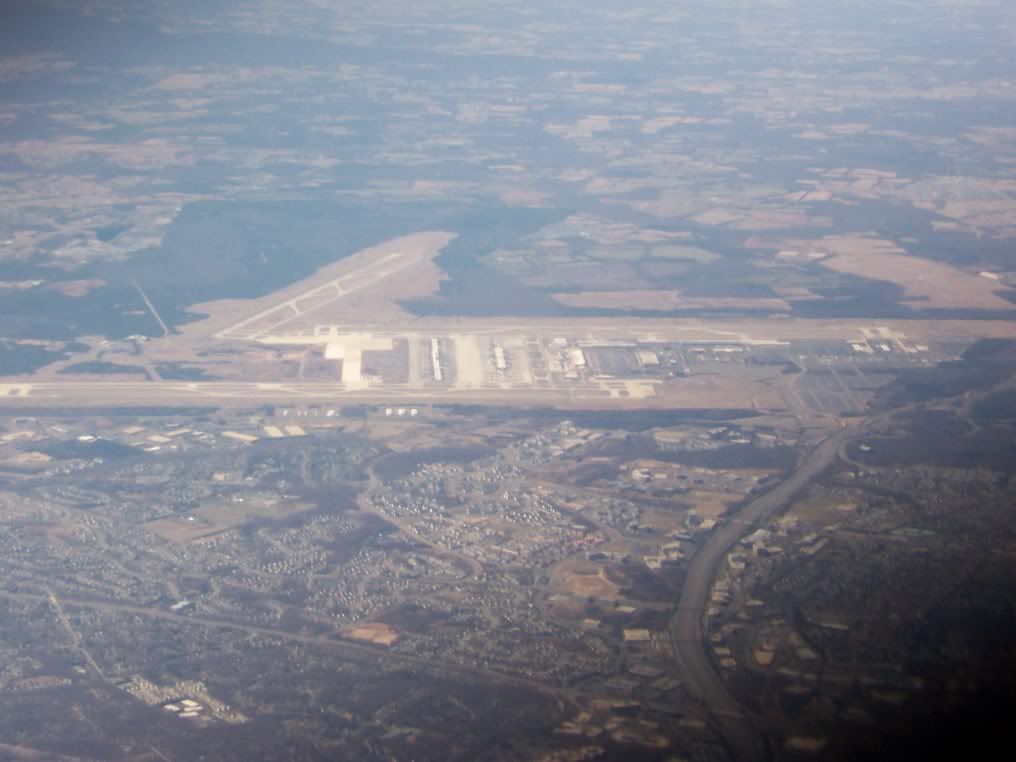 IAD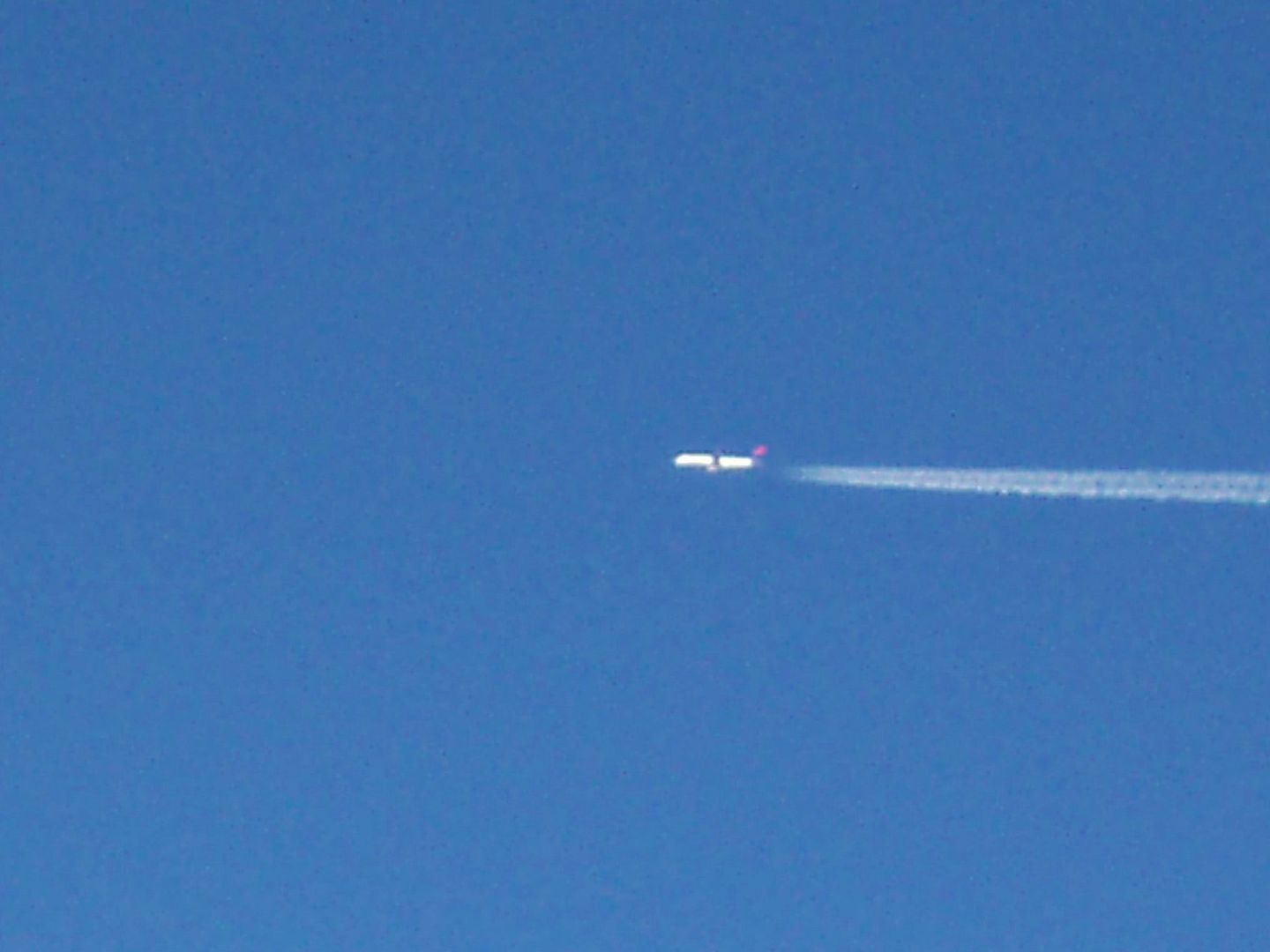 DL 757 on its way to ATL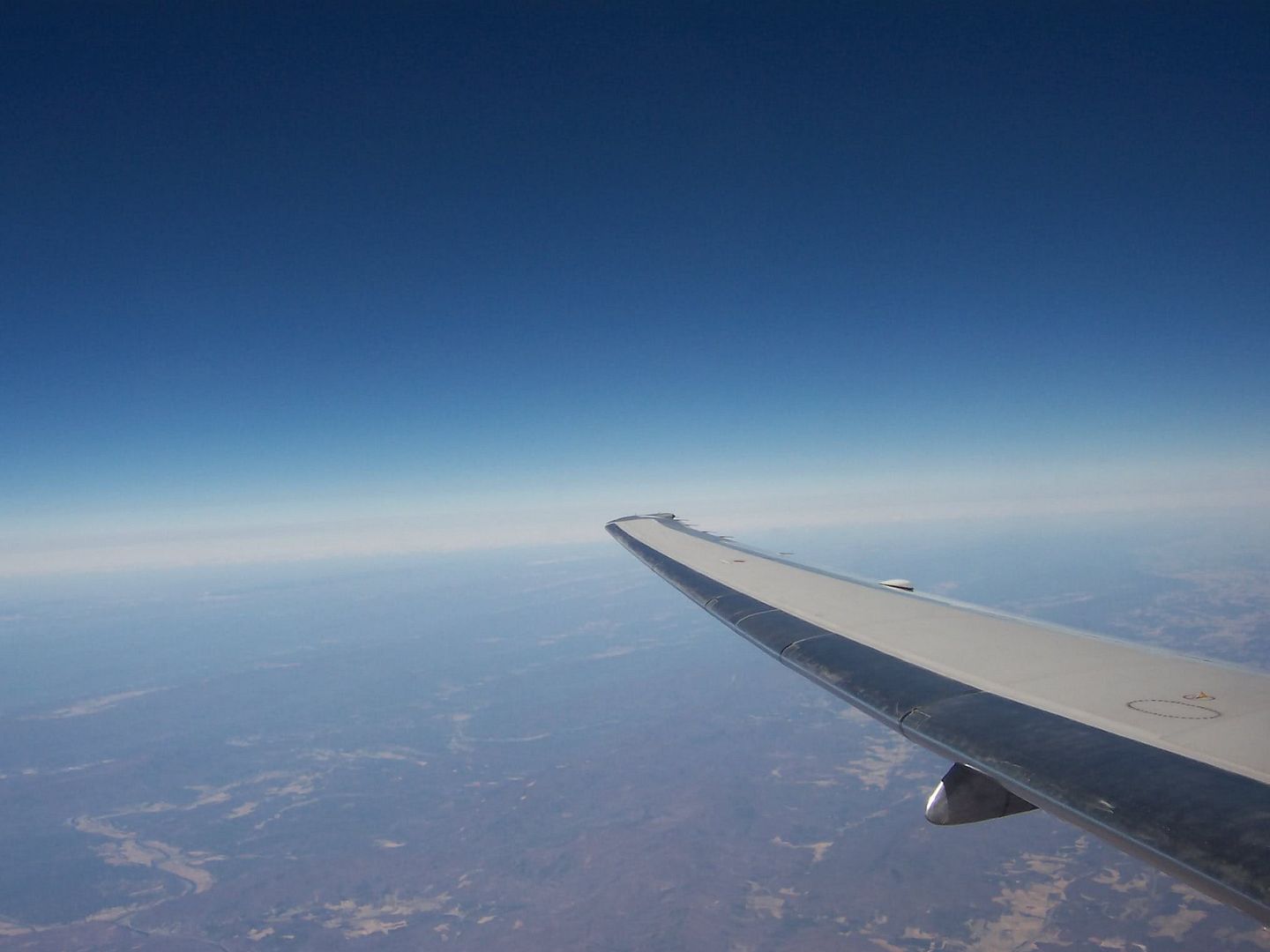 Love the deep blue color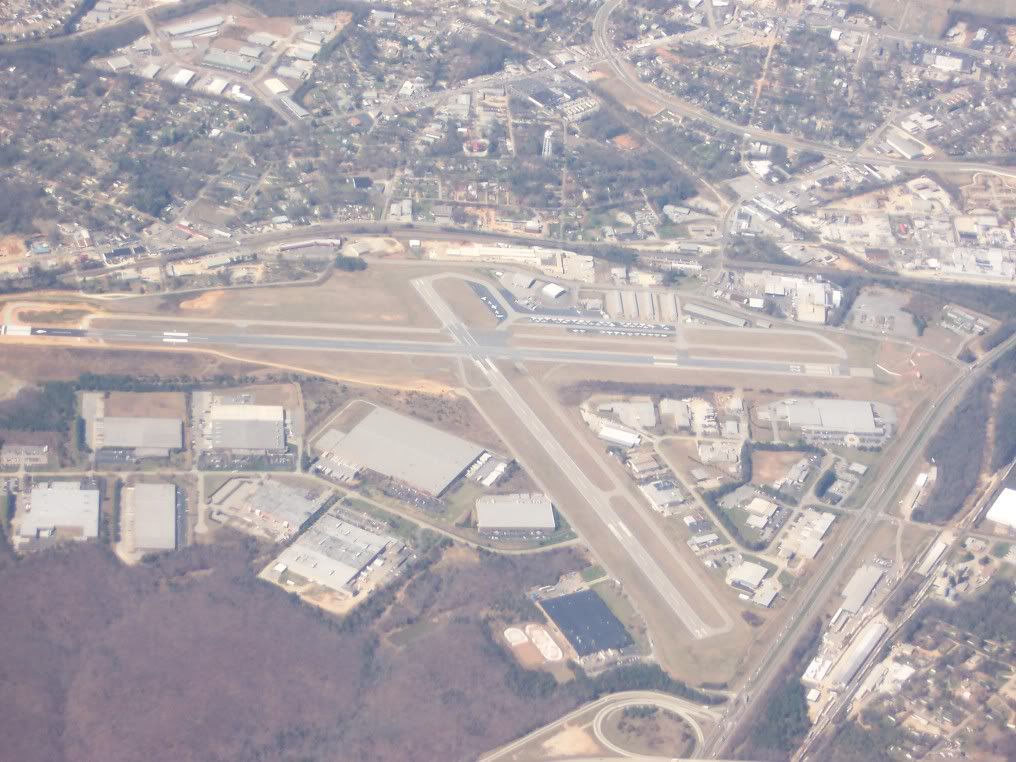 Small airfield outside Atlanta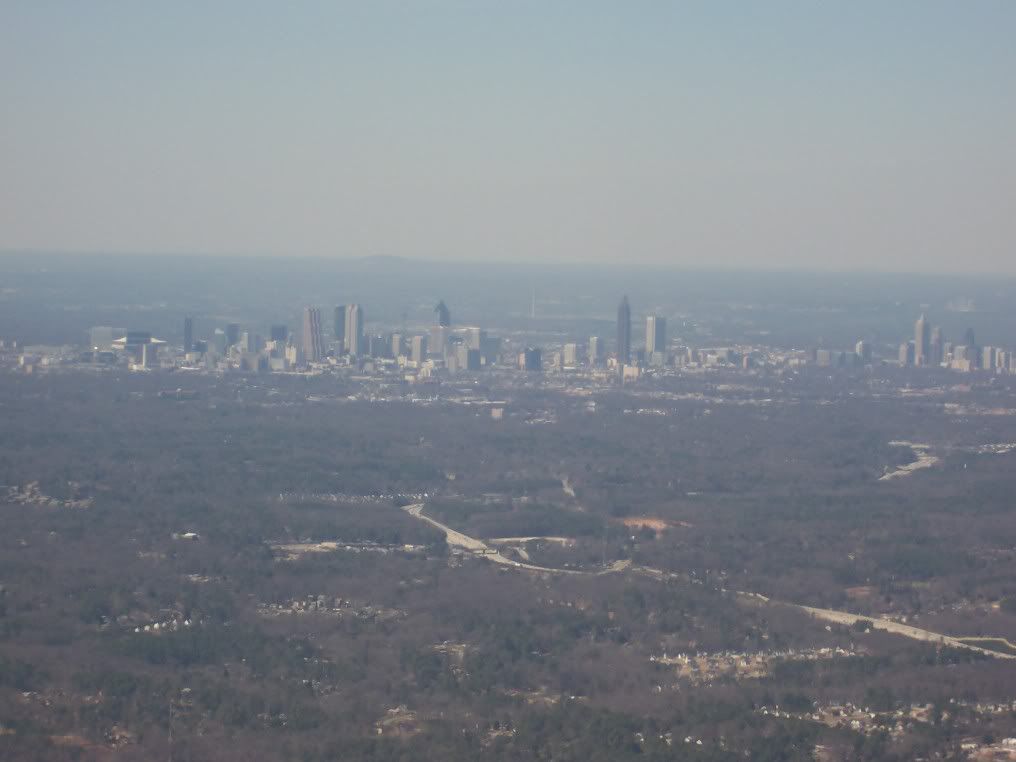 Downtown Atlanta again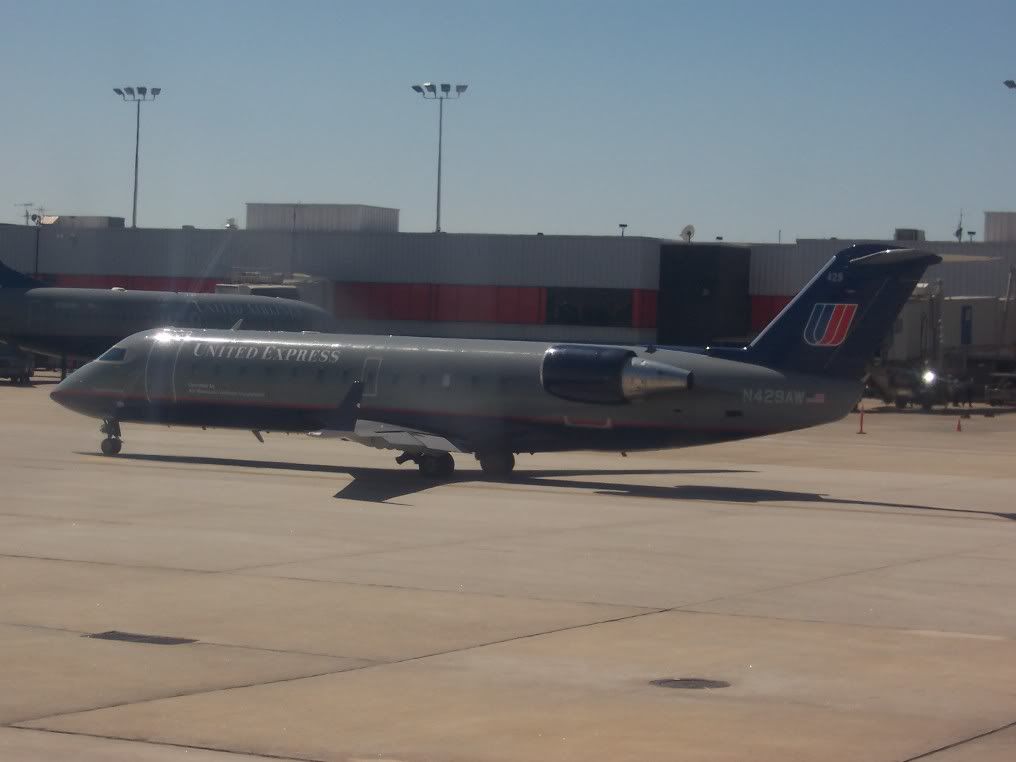 UA Express CRJ
Leg 4
Route:
ATL-TLH
Date:
March 14th, 2003
Airline:
Delta Airlines
Aircraft:
B738
The final leg of the trip. Atlanta is around 350 - 400 miles from TLH and the flight on the 738 is always very, very quick! By this time all the walking and the little amount of sleep of the past five days was sinking in... and we were really tired! Here are some pics of the last leg: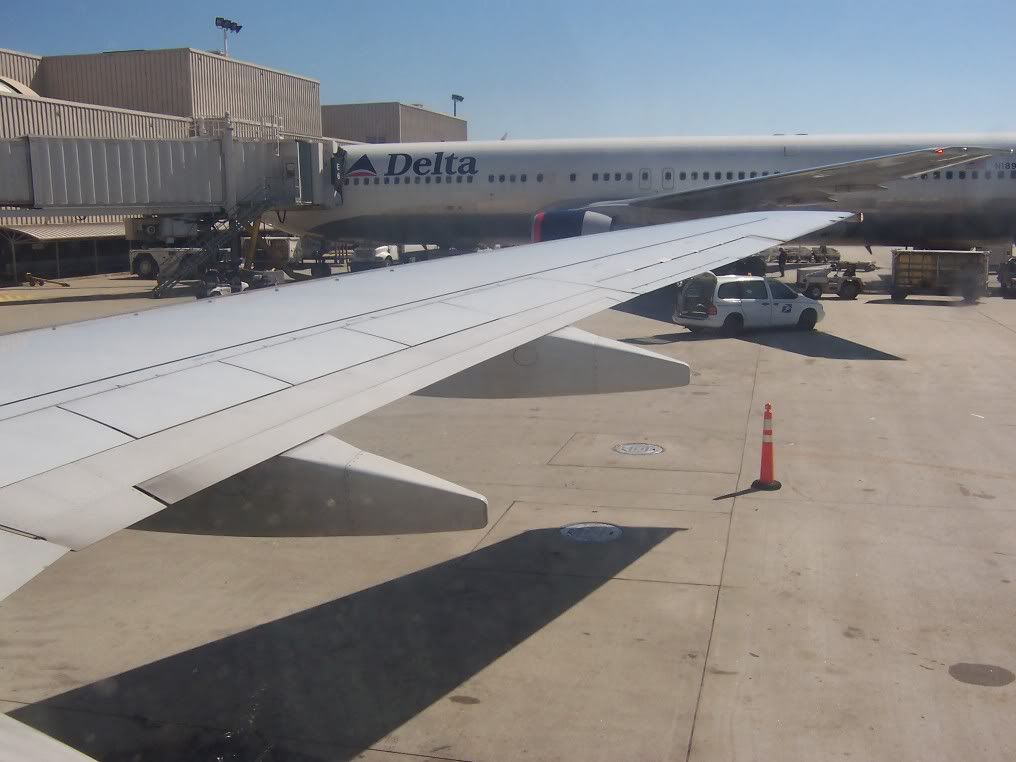 On board DL B737-800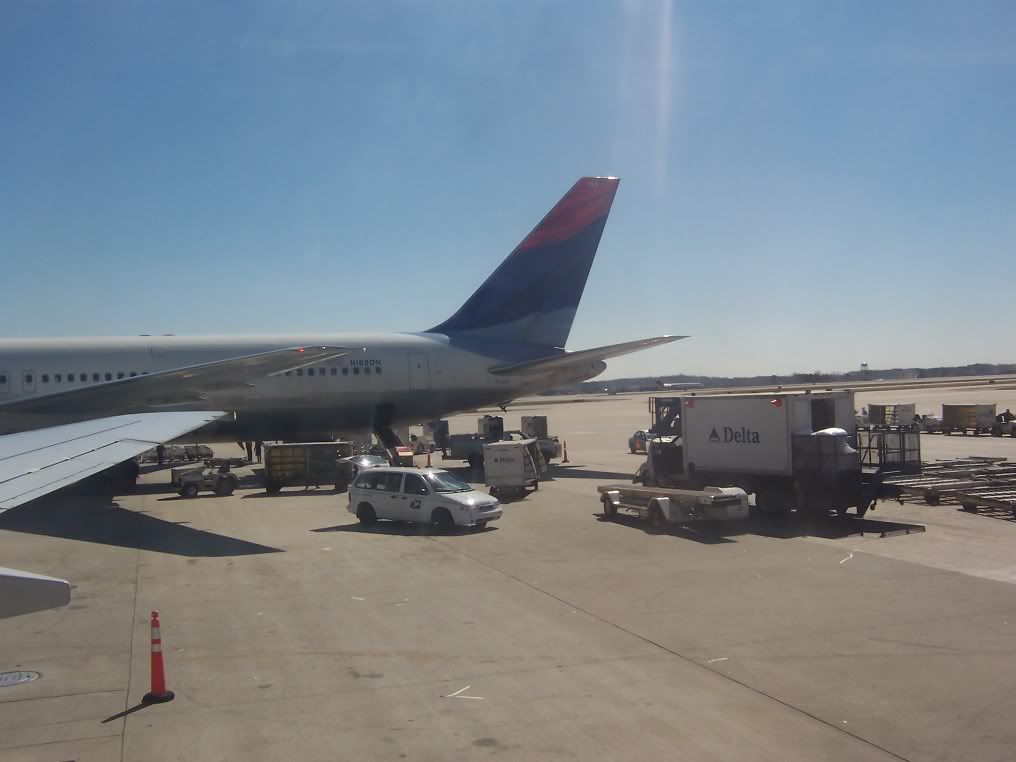 Next to a 767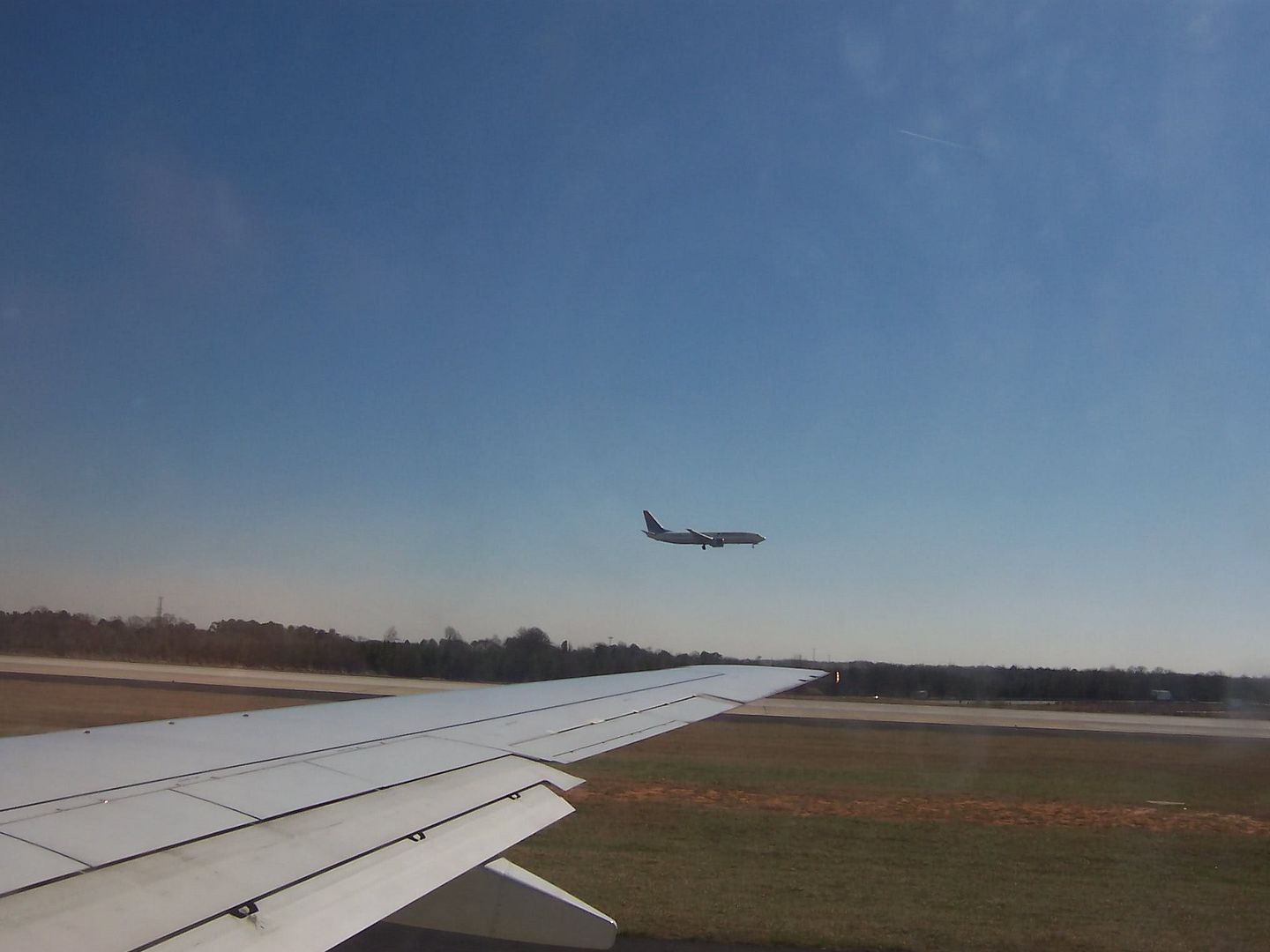 Fellow DL 738 landing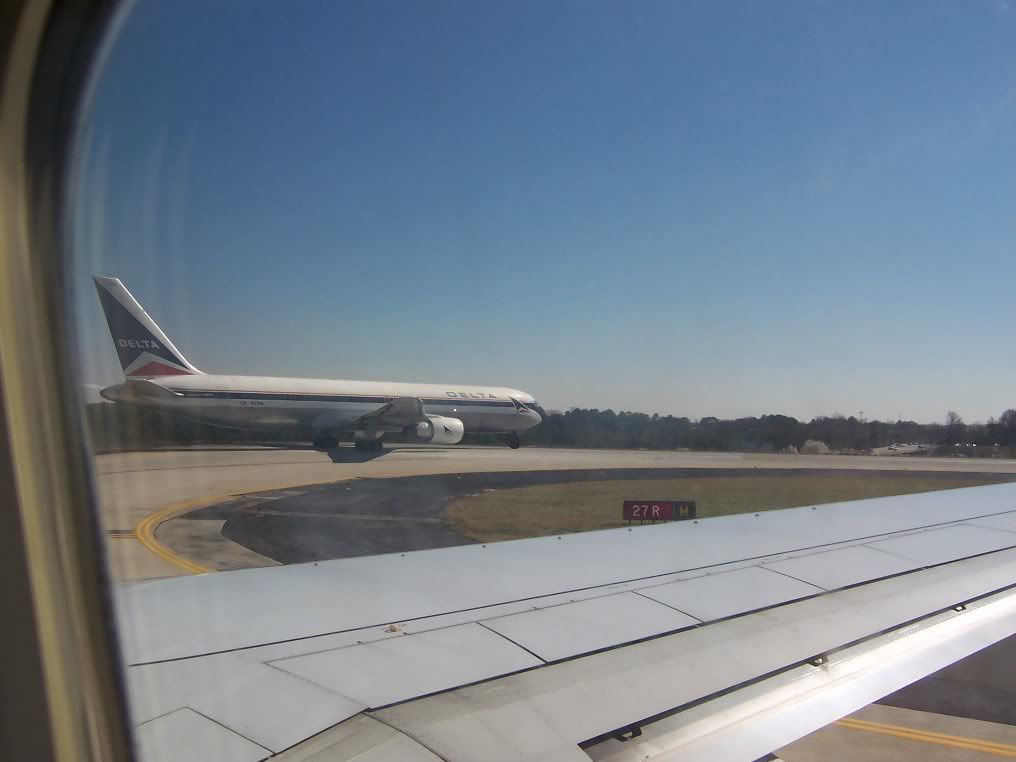 Good ol' Widget scheme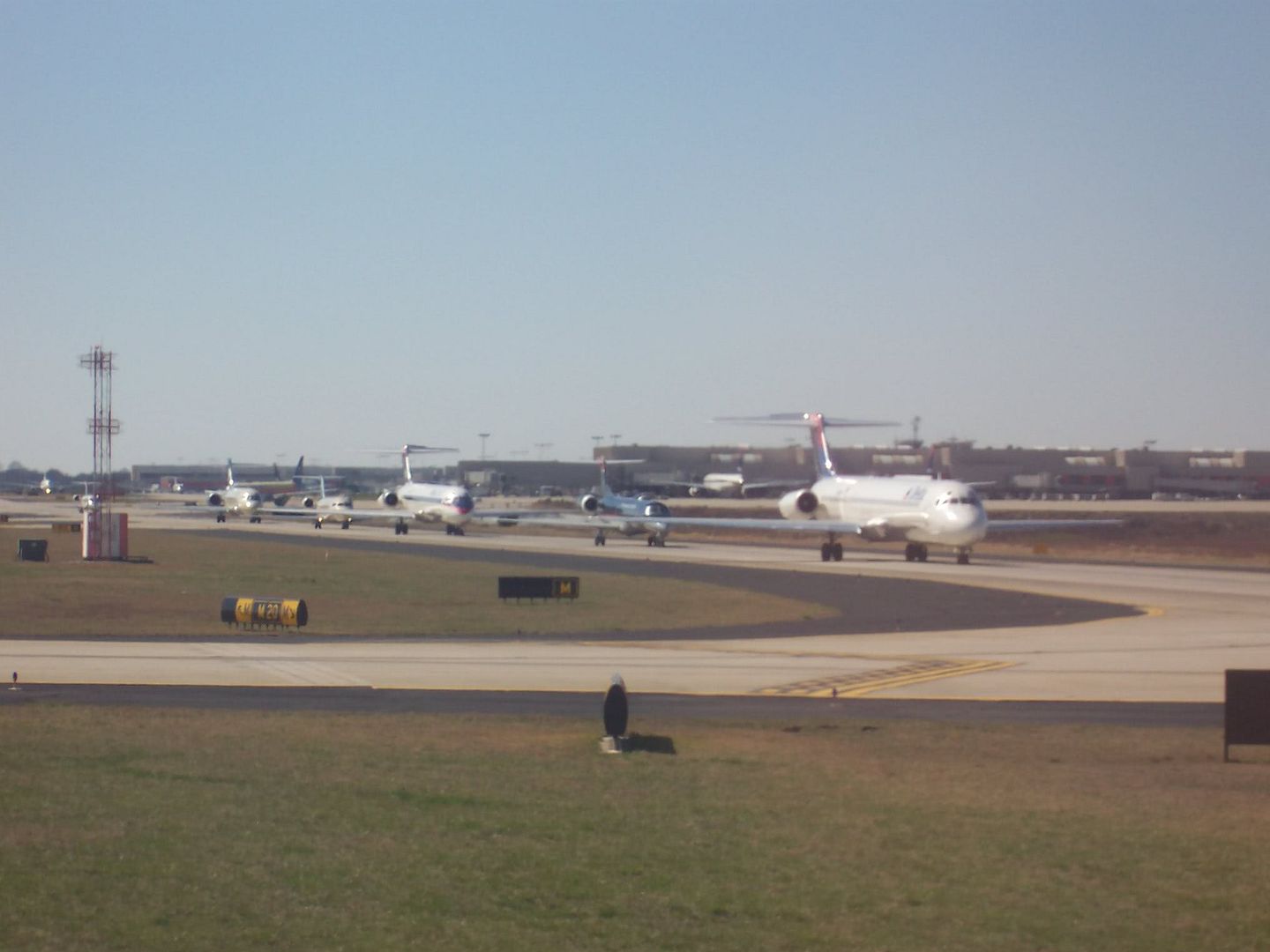 Some traffic piling up behind us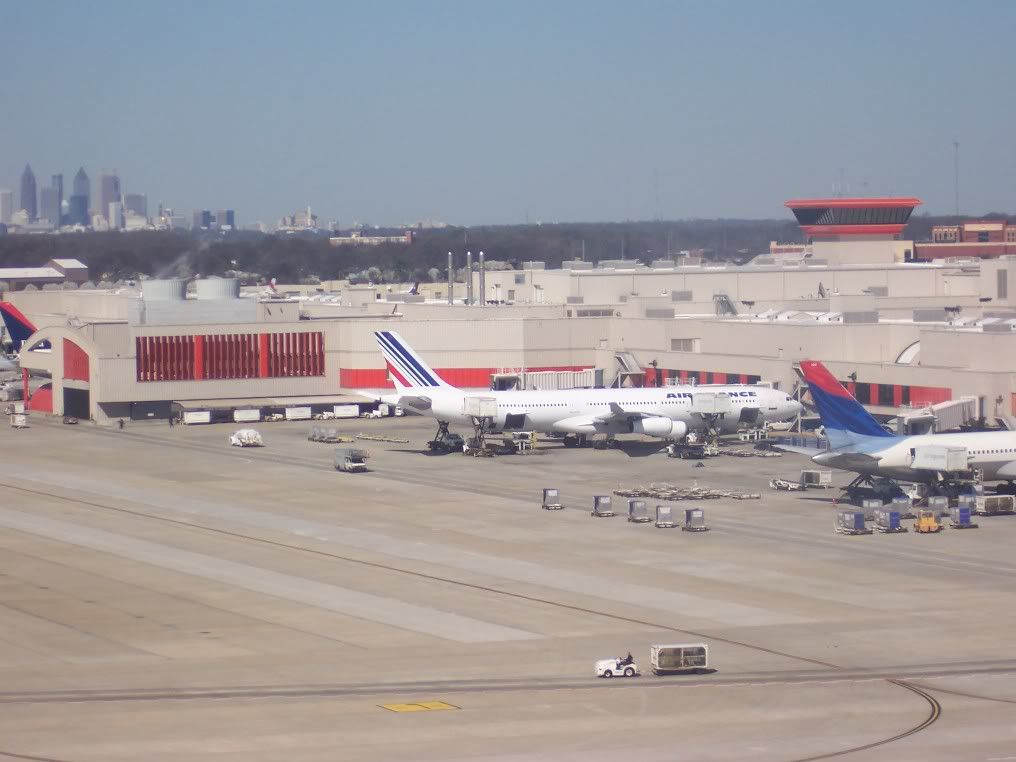 I thought this shot would be worthy of A.net... unfortunately it got rejected!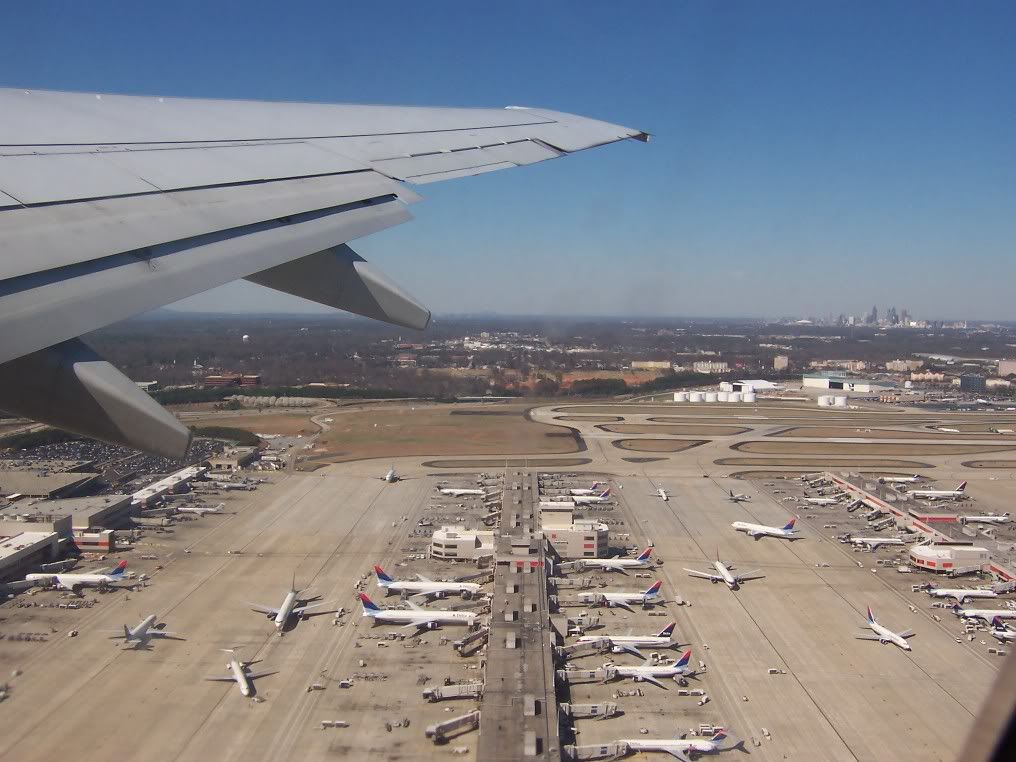 ATL overview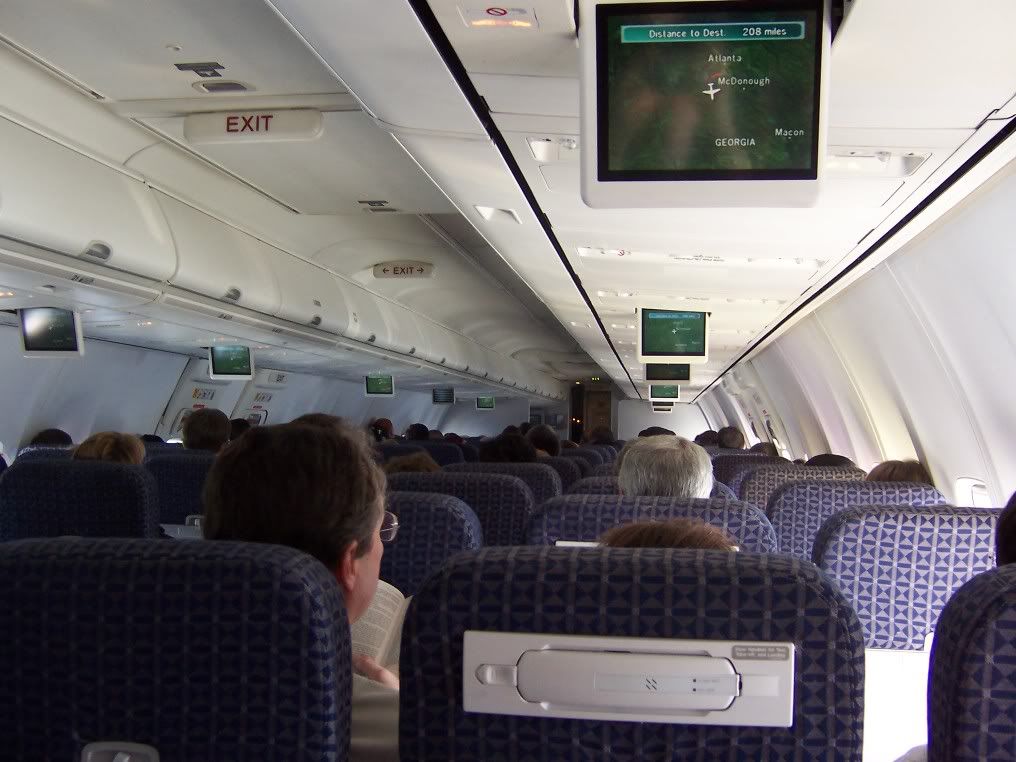 Flight show!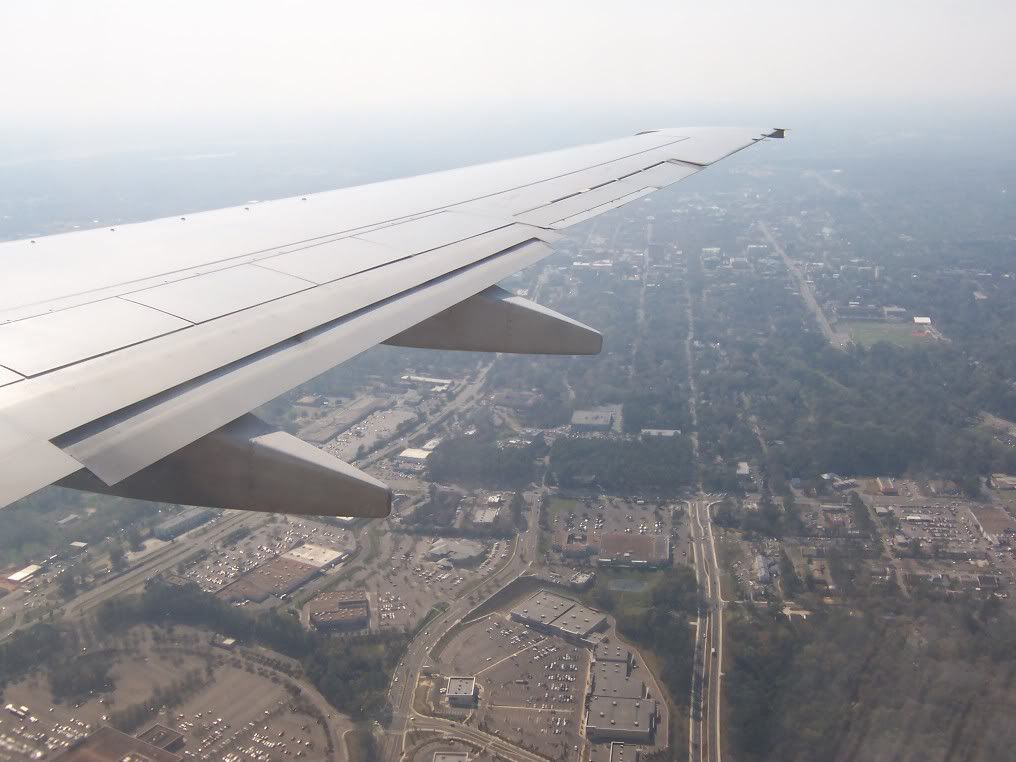 Approaching TLH from the NE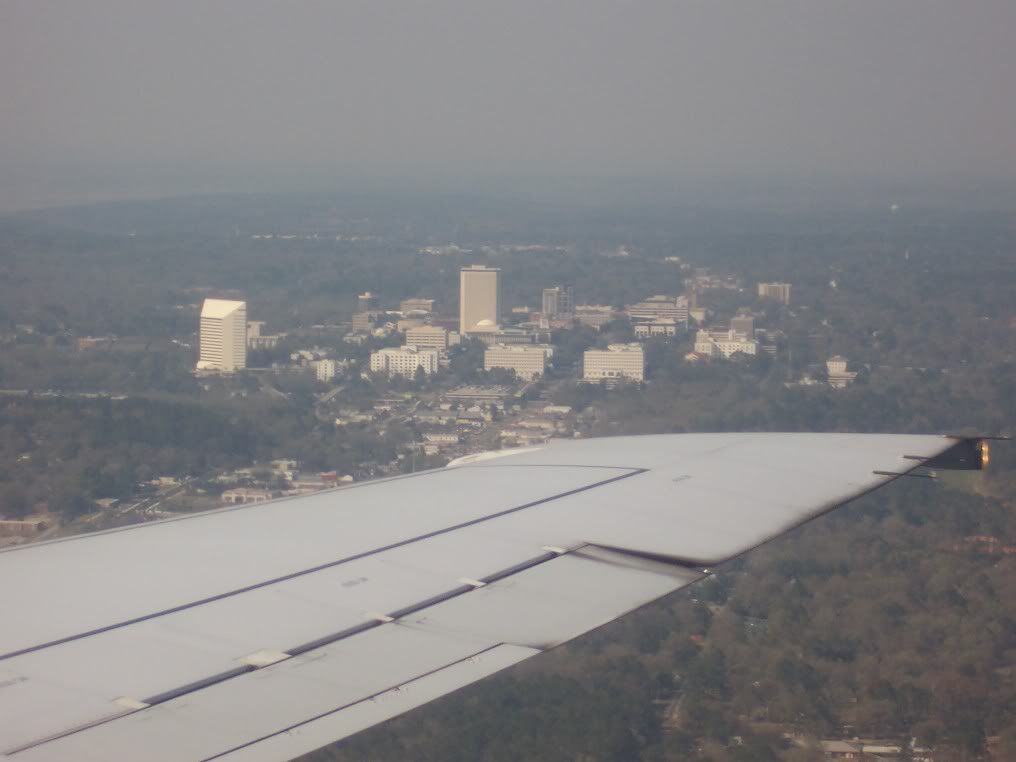 Downtown Tallahassee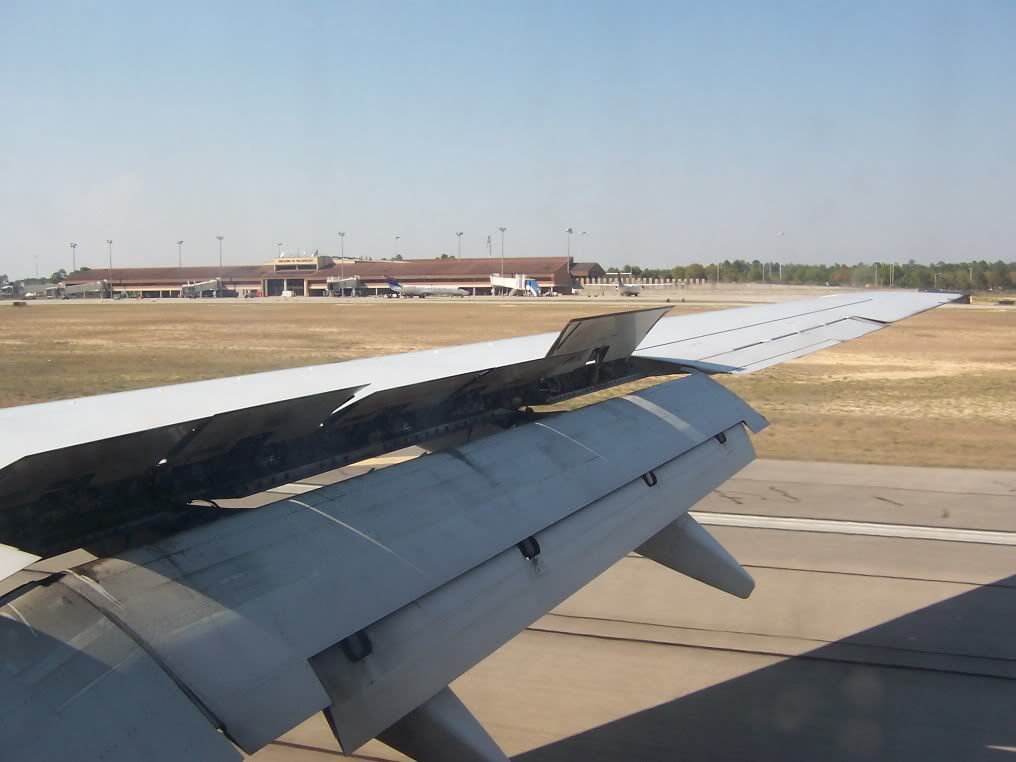 Tallahassee's main terminal during landing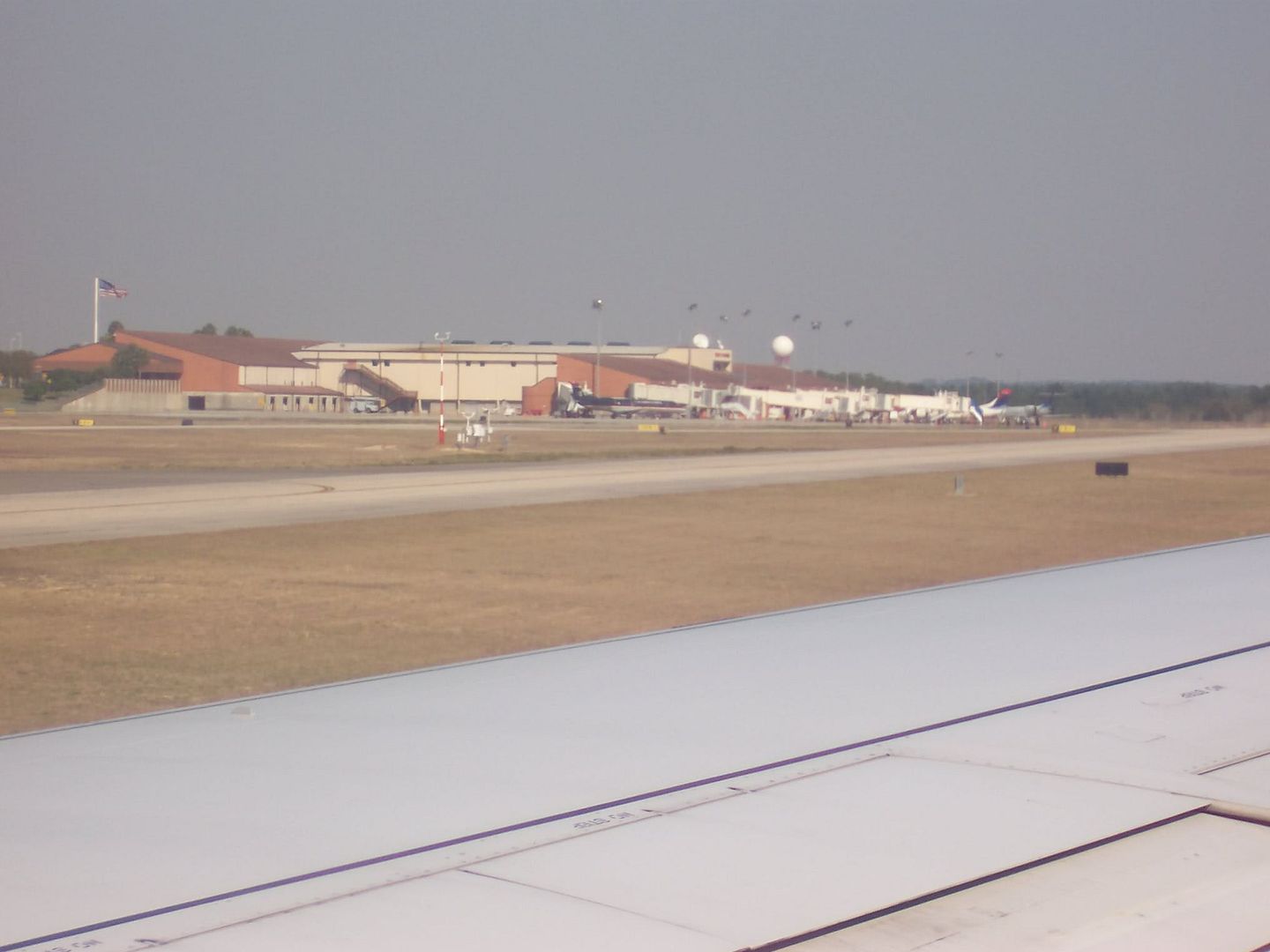 TLH main terminal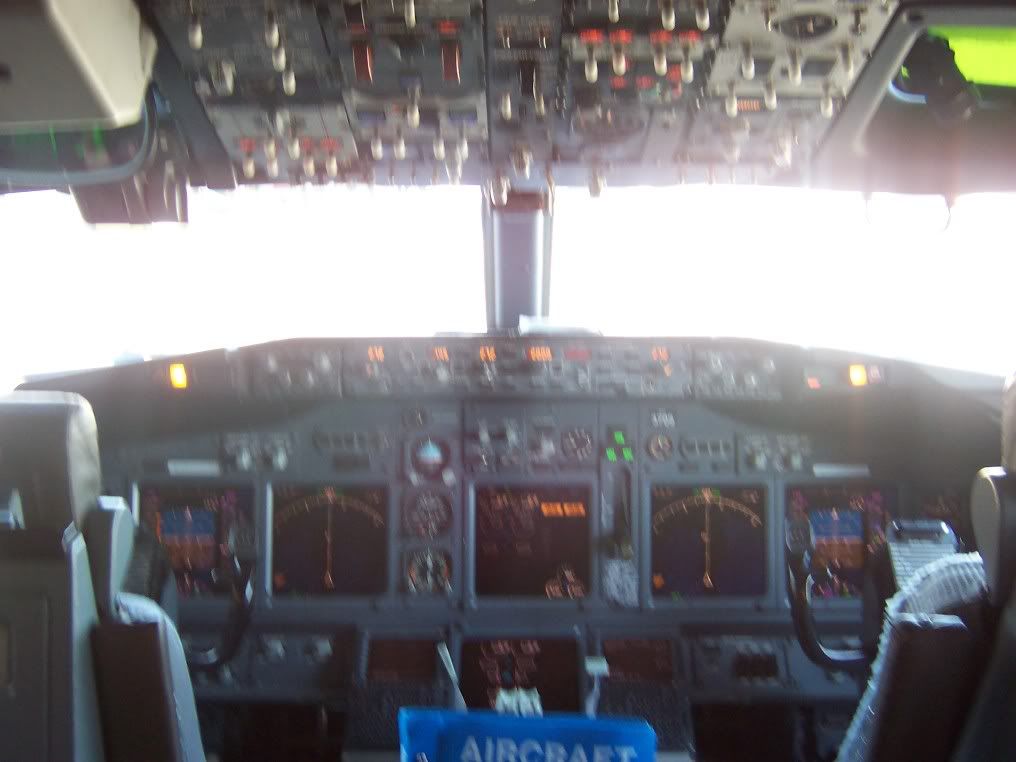 This pic came out like crap b/c the F/A was rushing me. Oh well, I'll still post it
Conclusion
All in all it was a great trip on two good airlines. I've never really liked the CRJ, I still prefer the ERJ. The 717 was really nice. The service aboard FL was good as usual. I think they are a good airline. Too bad back then there was no XM radio. Delta was pretty good this time, especially on the last leg on which the F/A's rushed to serve everyone a drink and pretzels (or chips?). Too bad DL's service had now gone down the drain completely.
Hope you enjoyed and if you read all the way up to here you might as well leave a comment!
Stefano