Hello All,
Delta has finally opened up a Crown Room Club in Concourse C which house the Delta Connection gates. I remember seeing signs announcing it was coming in 1999 and perhaps even before that. Well it has finally arrived and isn't half bad. I had some spare time at ATL yesterday (my wife announced she would be dropping me off at 3PM for a 7:30PM flight) so I stopped by and took a couple of pics. IIRC this space used to be a club for Eastern when they used Concourse C. The decor looks a lot like the new CRCs up in BOS and you could still smell the newness in the air.
Main entrance. Just to the left out of the picture is a little waterwall gurgling in the background. You can take the elevator or stairs to reach the club.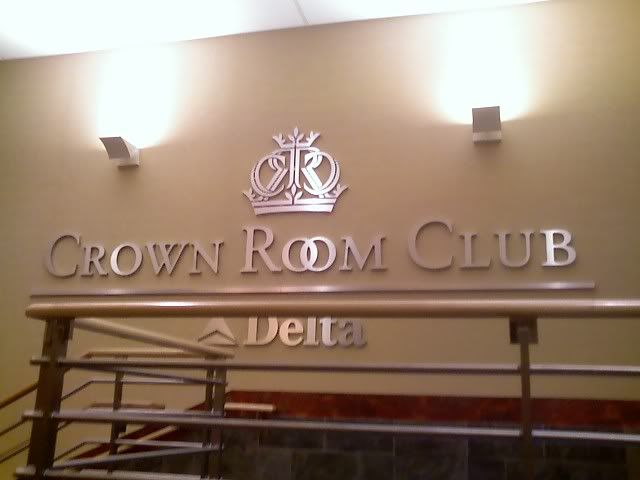 Front desk on the second level.
Front desk but looking over towards the heads.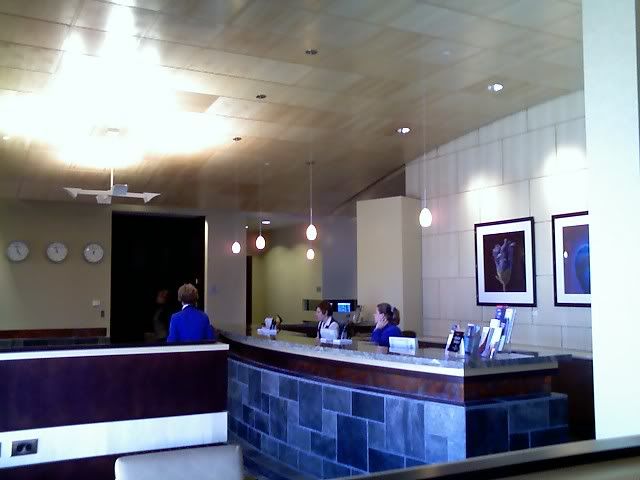 They've installed comfy bench seats with the table built into the wall to hold drinks and such. Power ports right there on the wall as well for your laptop.
Looking back along the wall towards the main entrance area with bench seating.
The main seating area with regular seats and views towards the B Concourse.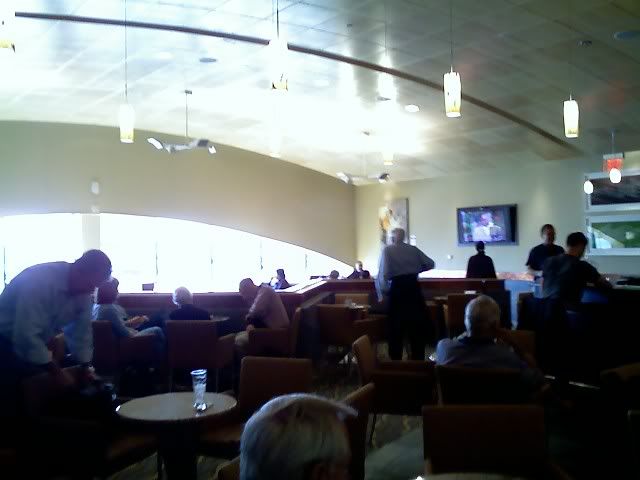 The standard bar for drinks and such. Flat screen TV above the bar tuned to the PGA event in Houston.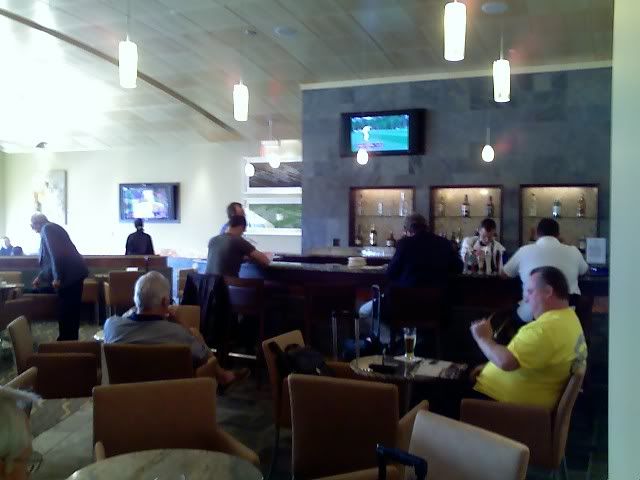 Scattered throughout the club are pieces of artwork. Not all my cup of tea but still nice to have.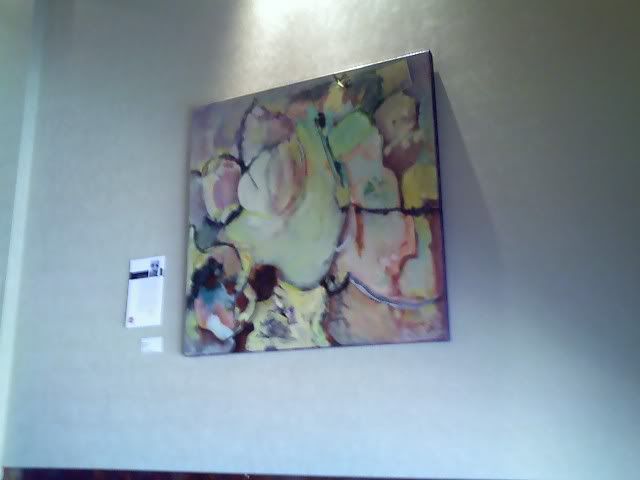 View out over the DC ramp and looking towards Concourse D. BTW, I missed it somewhere but when did D go away from mainline and become a DC concourse?
Not really part of the club but there is an underground walkway by C28 IIRC that connects the C and B concourses? IIRC this was there for Eastern connections so passengers didn't have to go all the way down to The Spine for the train or walkway.