Leg 1:-
Date: 27th April 2006
Departure Apt: LHR
Arrival Apt: YYT
Aircraft: Boeing 767-300 (C-GDUZ)
Flight No: AC861
Warning, many pics
On April 27th I flew across the pond to St. John's, then onwards to Torono, ready for the YYZ A.Net meet later that weekend
In the early hours of the morning (0500), I boarded the train to Doncaster, ready for a connection onto London Kings Cross.
After a short trip from KX to Paddington, I jumped on the Heathrow Express to LHR, arriving into T3 at around 0900hrs.
I had already used web checkin at home, so I used the self service checkin machine to reprint my boarding pass, then went to the baggage drop area, then thru to Security control.
Our gate was soon called and so I set off to find my aircraft. Here she is.....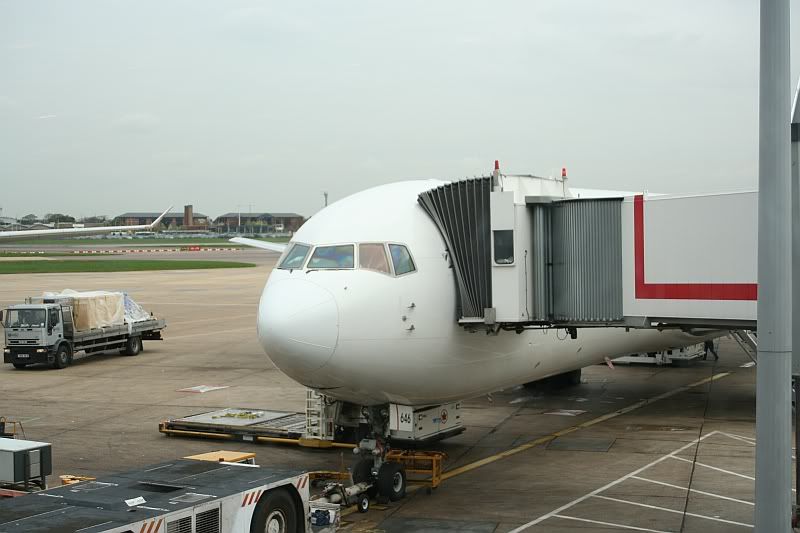 View Large
View Medium


Photo © Michael Nikel
Boarding commenced ontime at 1120, and we pushed back ontime just after 12 noon.
View from my seat (12A)
A short taxi to runway 27R saw us takeoff at about 1225.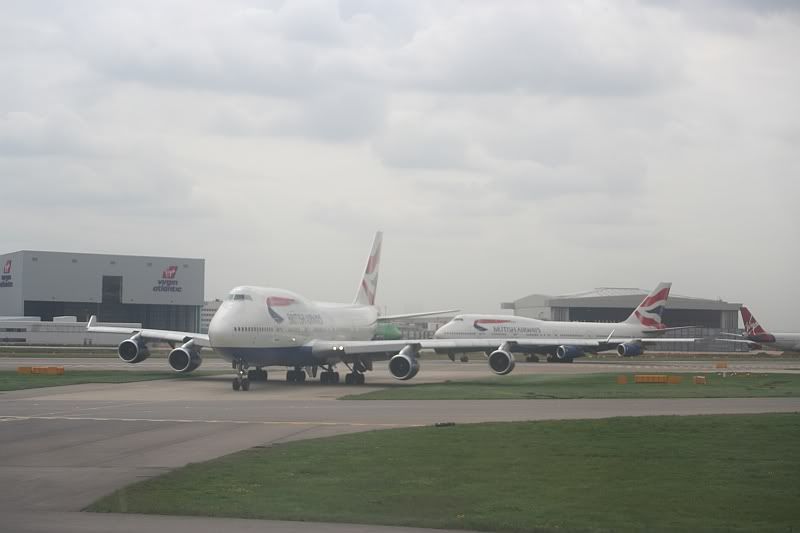 Soon, we were served Lunch, with beverages, and a hot towel service as well.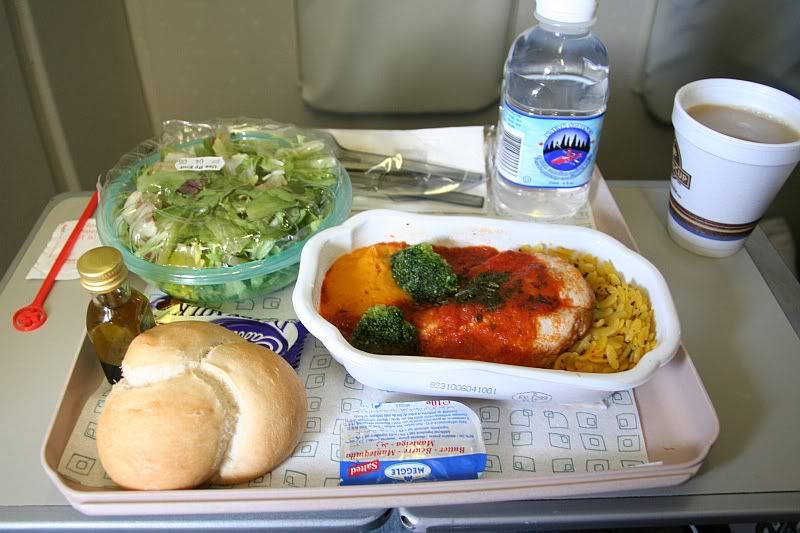 The inflight movie was "Harry Potter and The Goblet Of Fire", followed by "In The Line Of Fire", between which I open the window shade for a quick picture.
We commenced our descent into YYT about 20 mins before the 2nd movie finished (in fact in didn't finish, as the IFE had to be turned off), and as we were on approach to runway 29, I took a few pictures of St john's, which appeared on my left.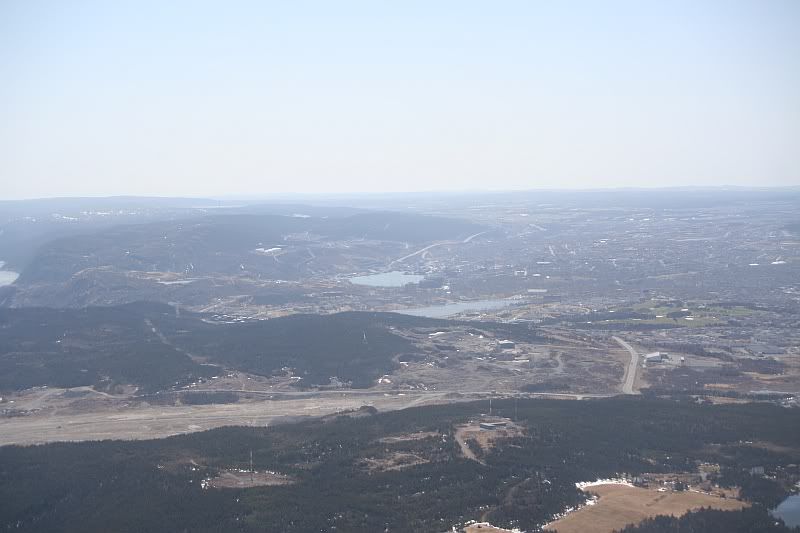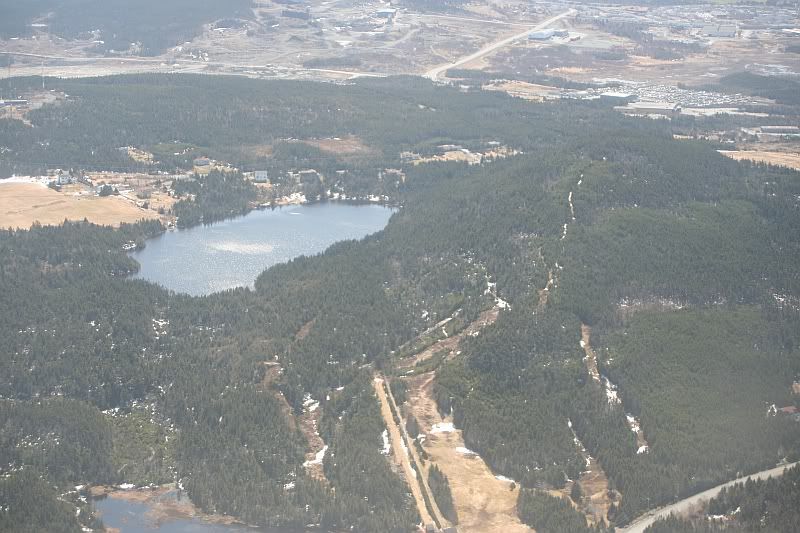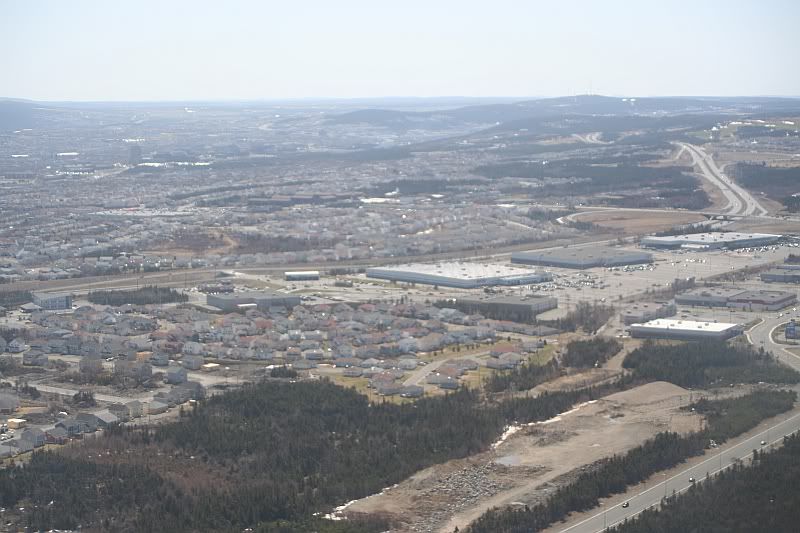 Short final, here is the little used runway 20.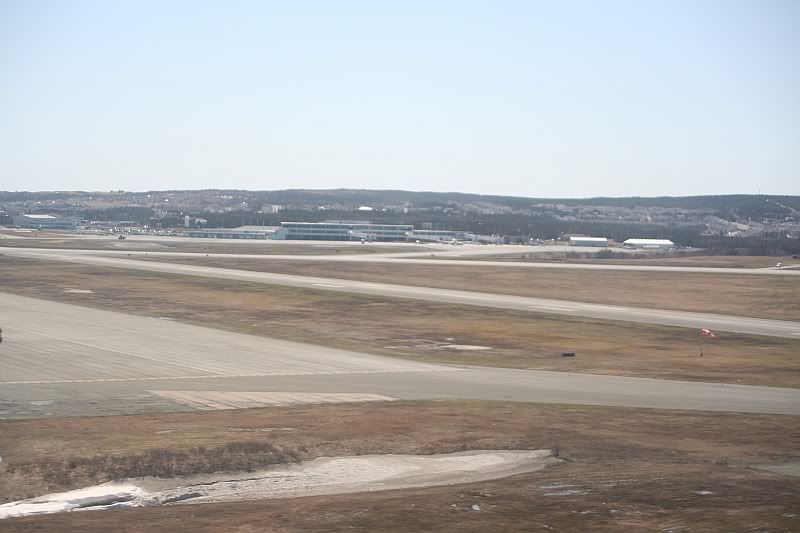 Touchdown and taxi to the Terminal followed.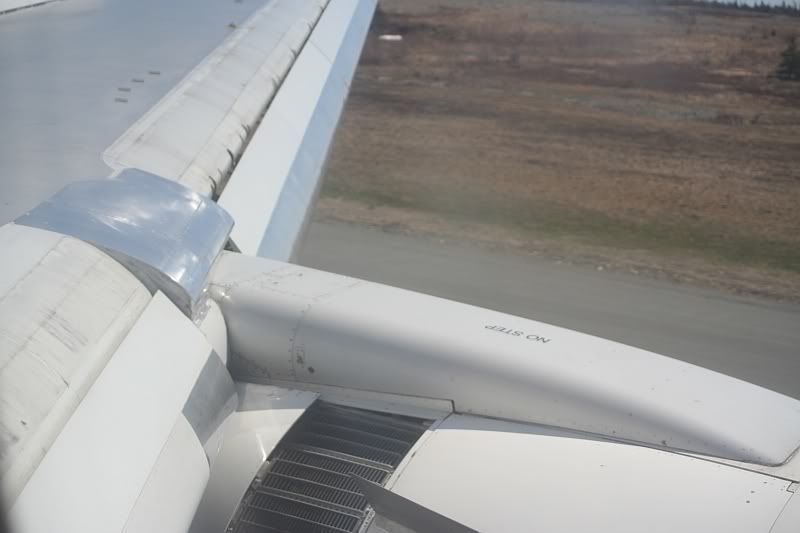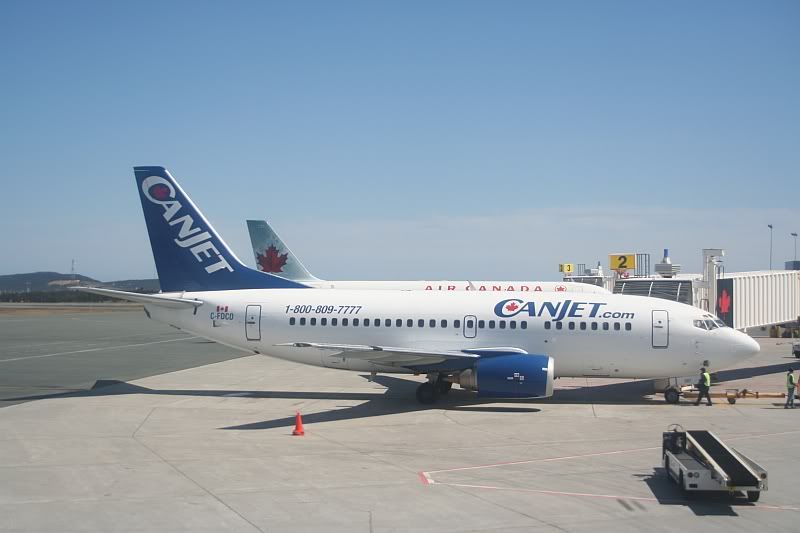 I spent about 24 hrs in the city.
Pics from my stay can be found in the
YYZ Meet April 2006: Lets Wrap It Up!
(by
EmiratesA345
Apr 30 2006 in Non Aviation) thread
That evening, AF10 en route from CDG to JFK arrived (diversion) with an engine out, the passengers were then put up in Hotels for the night.
Here is the aircraft on the ramp.
Continued.....